Deity today announced their expanded line of Blacklabel handlebars with 3 different rise options.
Originally only available in a 15mm rise, the Blacklabel can now also be had with 25mm and 38mm rises. Featuring a 787mm width and a 9 degree bend and 5 degree upsweep. The Blacklabel comes in five colors with in Deity's two-tone polished and bead blast finish.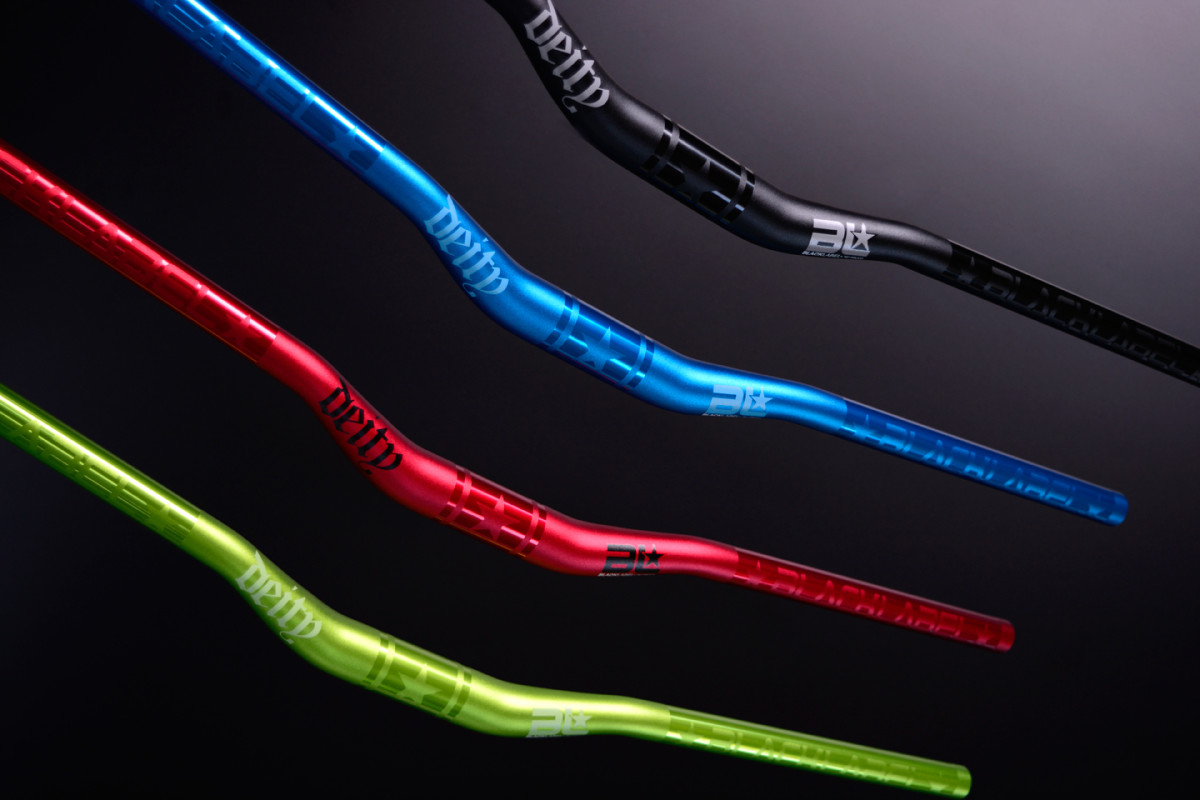 "It is about time we offered our flagship aluminum handlebar in more rises! In all honesty, you will see more and more options from us as the years progress and this is just the start. Our handlebars are probably the fastest growing segment of our brand and there is a reason for that. From our International Distribution roster growing and our presence hitting every corner of the globe, we may be the misfits of this industry in some ways, but we are making the big guys sweat now. It is all a healthy organic growth for us and we are building a strong foundation for our future plans." Eric Davies (Deity, Owner)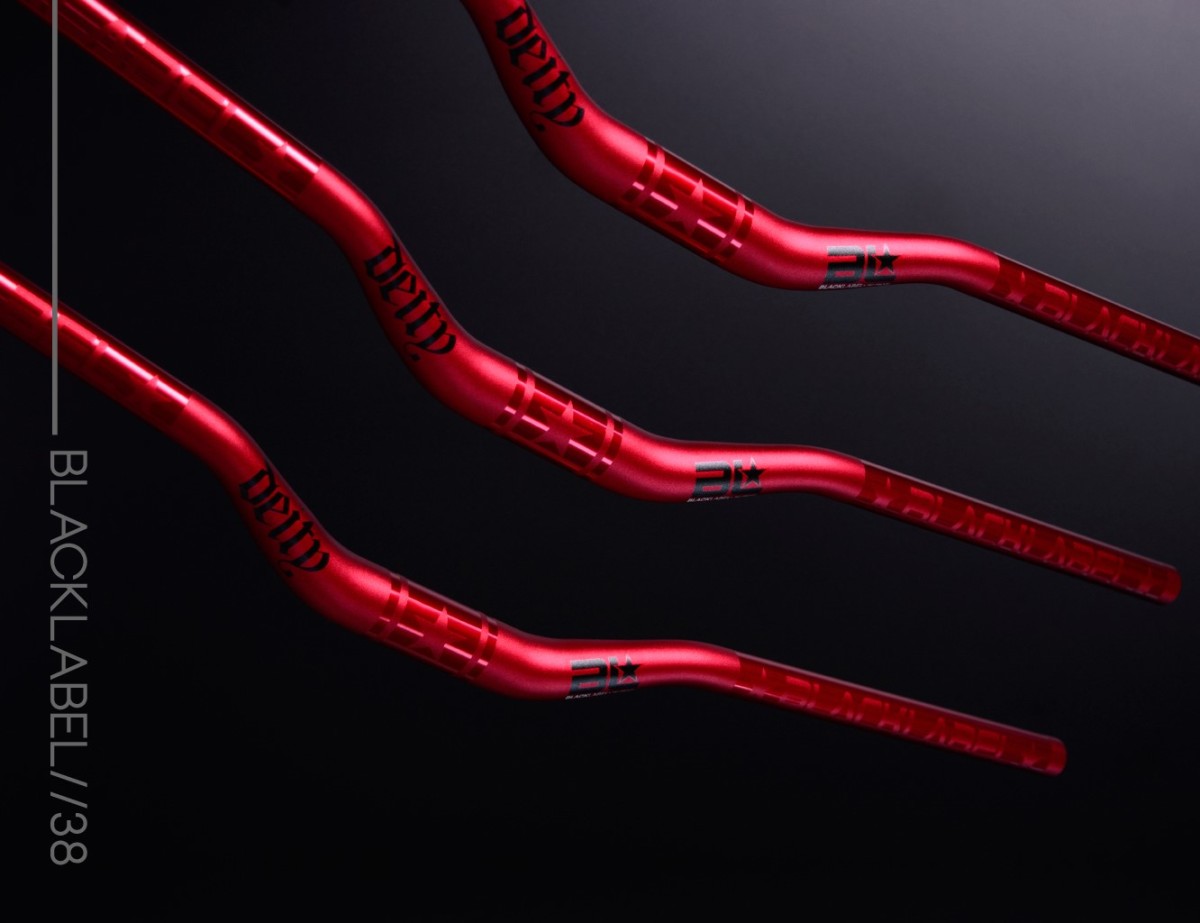 Deity Blacklabel Specs:
• Available in a 15mm, 25mm, and 38mm rise
• Two-tone bead blast and mirror polished anodized finish
• Made from custom gradient-butted 7075 T73 aluminum
• 787mm length (31 inch)
• 9 degree bend x 5 degree upsweep
• 31.8mm clamping diameter
• Available in Bead Blast black, red, green, blue, and purple anodized with polished anodized accents and color-matched graphics kit
• Lifetime Crash Replacement Plan
• Weight: 306 grams (15mm rise) / 315 grams (25mm rise) / 320 grams (38mm rise)
• MSRP: $95.99 USD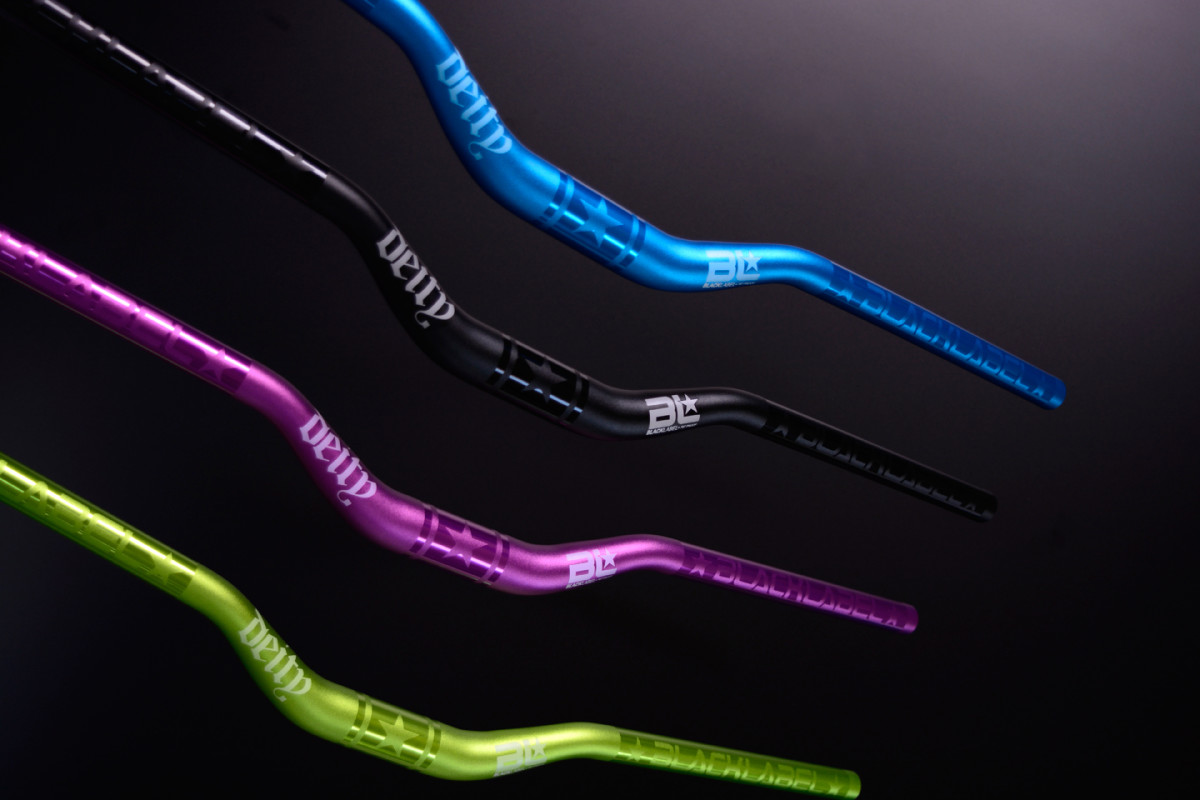 "Seeing the support of riders for our brand over the past decade has never gone unappreciated and we still to this day are always honored when we see someone on board our gear. It has been a crazy year though. From product launches, new riders joining the team, our facilities expanding tremendously, and our voice becoming more mature, it is reassuring to see that our original philosophies and vision for our brand are stronger than ever and becoming more and more refined. It has been a wild first 10 years for this company and starting it from a handful of dollars and slowly building it has been rewarding. Nevertheless, having sole control of what we do and how we do it, has been priceless and a reason we are setting up the company to do big things in this industry." – Eric Davies
The expanded bar offering from Deity comes after the announcement of their new Bladerunner pedals and the shortened 35-mil version of their Cavity stem.
To celebrate the launch of the Deity Blacklabel line of 25mm and 38mm rise handlebars, the rider-owned company is giving away a prize pack to one of you just in time to freshen up your ride: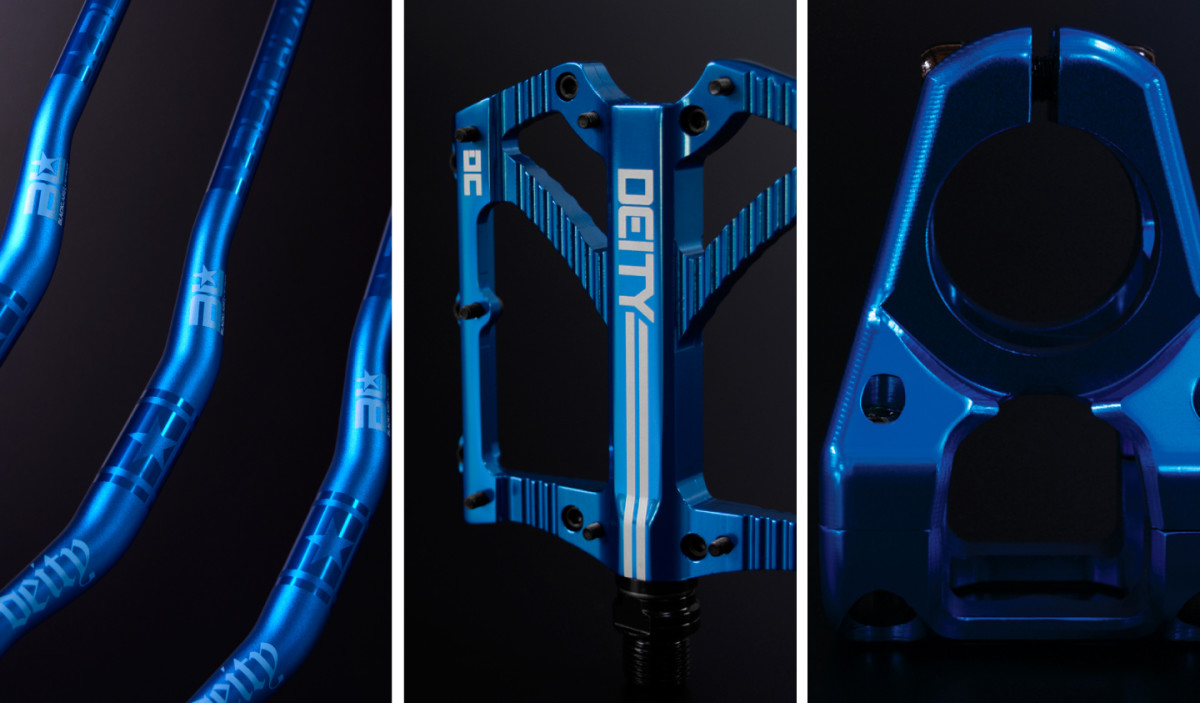 Prize Pack Option One: Blacklabel Handlebar + Cavity 35 Stem + Bladerunner Pedals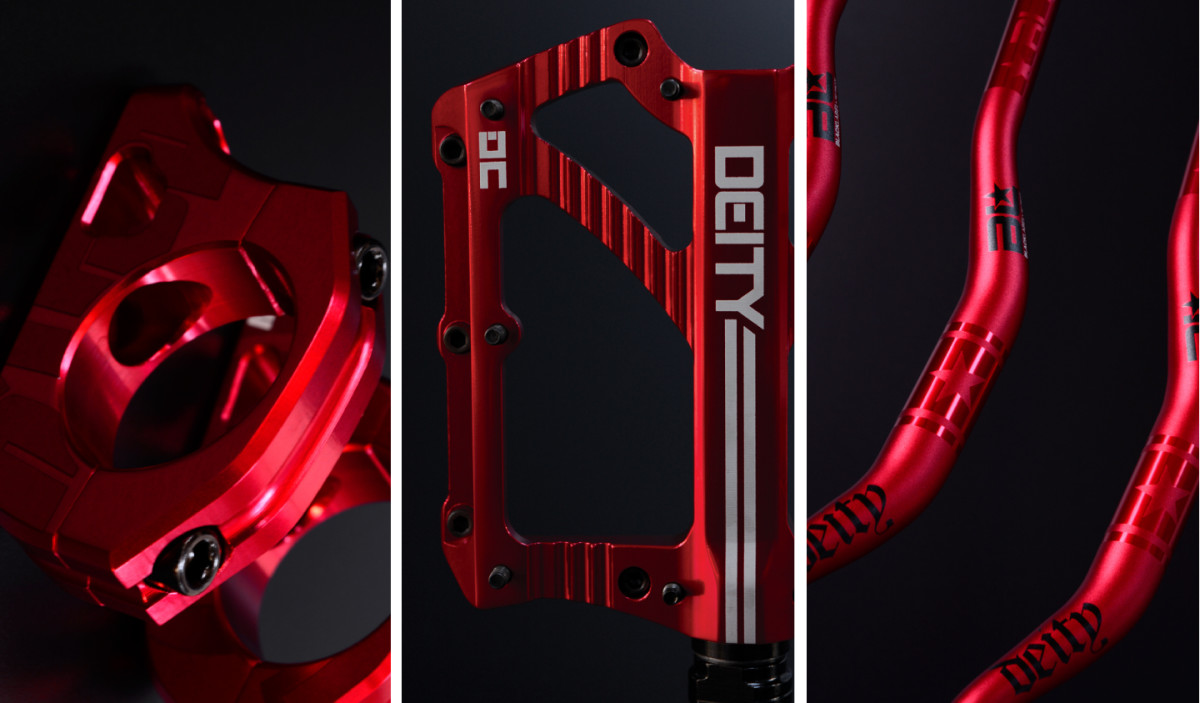 Prize Pack Option Two: Blacklabel Handlebar + Micro DM Stem + Bladerunner Pedals

To enter, hit up their site, submit your information, and watch their site and social pages for the winner on June 26th. deitycomponents.com