RockShox recently announced the addition of Boost 148 and Plus-size compatibility to their 2016 line of suspension, and this morning we received another release with info on some smaller, devil's in the details-type upgrades.
Read on to see what's in store.
MONARCH RT3
New Compression System
A redesigned piston reduces compression forces at high speeds. The increased oil flow results in a smoother-feeling shock at high shaft speeds, more control and better traction on the trail.
New Poppet Valve
An updated poppet valve design with o-ring and riveted shims create a better seal for a more refined lockout feel.
New Rebound Circuit
Additional beginning-stroke rebound shaft port with dual-taper rebound needle results in increased oil flow for a wider range of adjustment, allowing more precise control over a broader range of rider weights.

ONELOC

The OneLoc remote replaces PushLoc, and is designed for increased leverage and mounting versatility.
– Right/left, above/below mounting options
– Forks ship with right-above (left-below) remote
– OneLoc clears a Reverb remote and GripShift in both above and below mounting options.
Updated remote compatibility chart: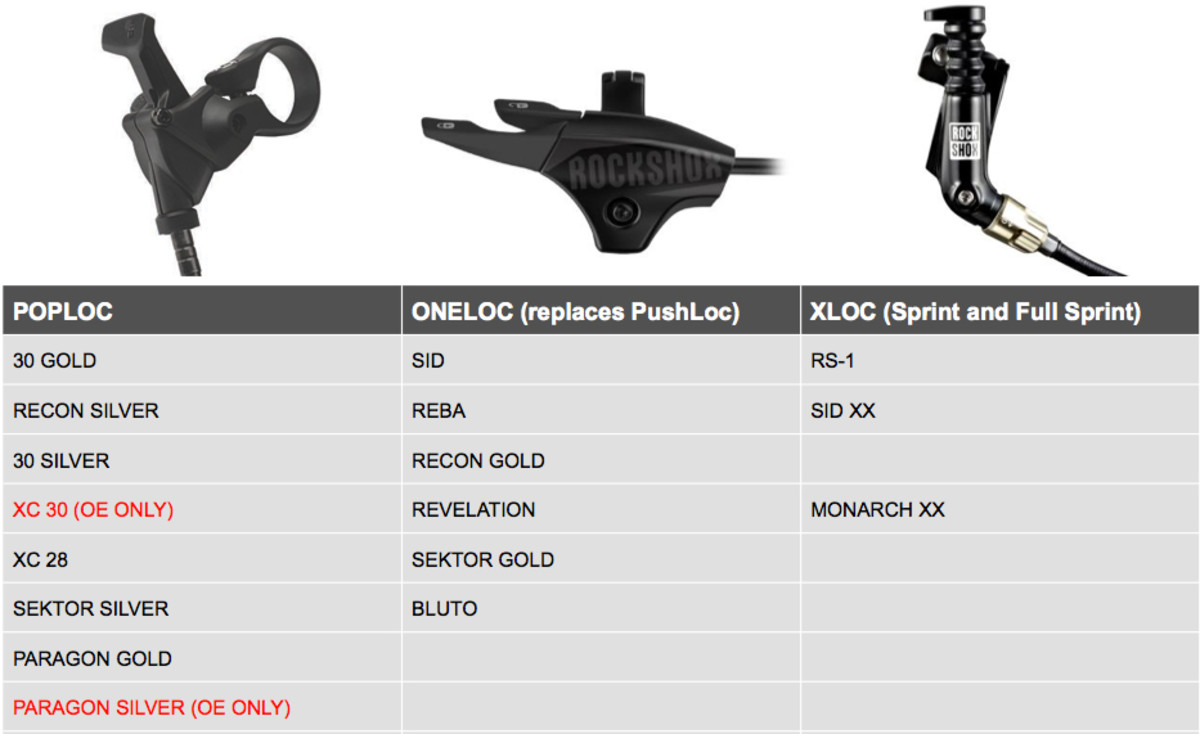 MAXLE STEALTH
Available May 2015
– Tooled Maxle option available in 15×100,15×110 and 15×150 sizes.
– Weight: 37 grams – almost 50% lighter than a standard Maxle Lite.
– Installs with a 6-millimeter Allen wrench.
– Available as an upgrade for SID, Reba, Revelation, Bluto and Pike forks.

RS-1 27.5
– Dedicated 27.5" model with 42mm offset chassis in 100 and 120mm travel options
– 29" and 27.5" version both get new color option: Gloss White



PRICING