No, it's not plus size. Intended to fit between the Jeffsy 29 and the Capra, the new YT Jeffy 27 rolls on good old 27.5-inch wheels. The new bike boasts 150 millimeters of travel, with the top-end models offered with 160. When it comes to choosing between the Jeffsy 29 and 27.5, YT says that "The Jeffsy 27 is the right choice for those seeking an even more agile and playful bike than the Jeffsy 29."
YT Jeffsy 27 Specs
As on the Jeffsy 29, the Jeffsy 27 features adjustable geometry via a flip chip in its V4L Horst-link suspension that toggles the head angle between 66.5 and 67 degrees and BB height between 347 and 341 millimeters. The Jeffsy's chainstays are a reasonable 430 millimeters long on the small and medium sizes, and 435 on the large and extra large.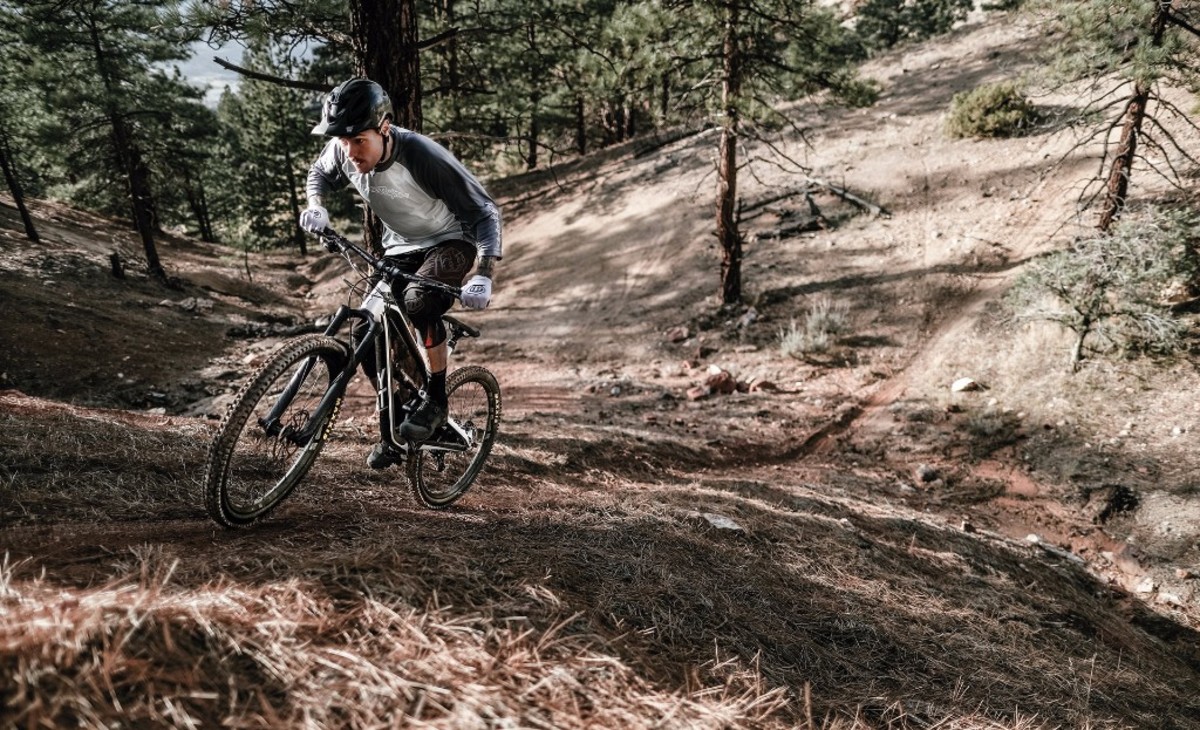 A steep 75.5 degree seat tube angle should give the new Jeffsy a contemporary climbing posture. Claimed weights for size small completes range from 29.7 pounds for the $3,000 AL One to 27.3 pounds for the $5,600 CF Pro Race. The frame uses a Boost-spaced rear end, can accept an E-mount front derailleur and has room for a mini water bottle.
YT Jeffsy 27 Models and Pricing
Four carbon models are available, starting at $4,000 and ranging up to $5,600. The cheapest option is the AL Two, which costs just $2,600 and comes with a Pike RC fork, RockShox Deluxe shock, SRAM GX 2×11 drivetrain and SRAM Guide R brakes. Those looking for a one-by drivetrain will need to pony up for the $3,000 AL One.
The Jeffsy 27 is available to order now, though most models won't be shipping until the end of April.
More at yt-industries.com.
Related