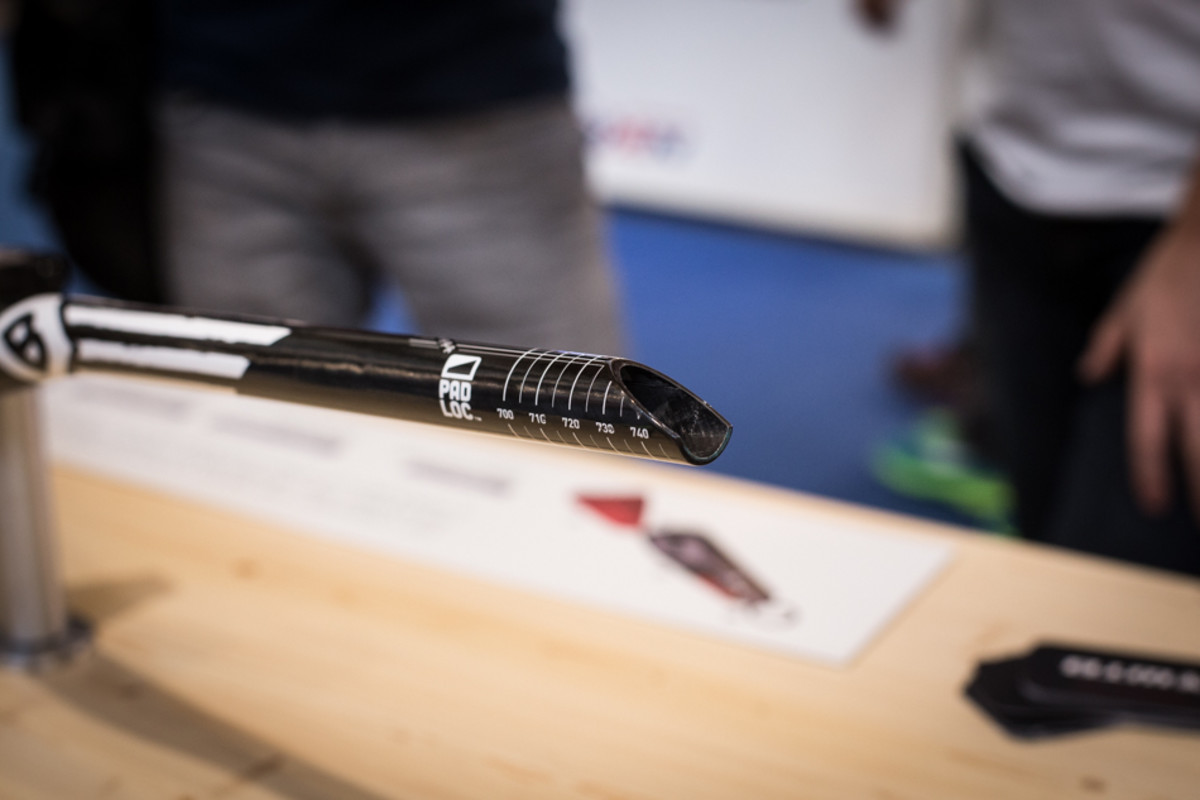 At first glance, this might look an attempt at cutting down a carbon handlebar gone horribly awry. In fact, though, the diagonal cut is one half of WTB's new PadLoc grip system. PadLoc promises to put an end to rotating grips by replacing the outside clamp with a novel wedge interface. The grip's hardened inner sleeve has a wedge on the outboard side that fits into the 30-degree cut, keeping the grip from rotating.
"In order to prevent grip slippage, you have to look closely at where the rotation is occurring," stated Chris Feucht, WTB's manager of new product development. "Purely bolting a grip down is not going to solve the problem, you have to think about how they [grips] slide and then work on that specific contact area to prevent movement from occurring," elaborated Feucht. "Creating an angled plane on the handlebar's end that counters forward movement solves this issue."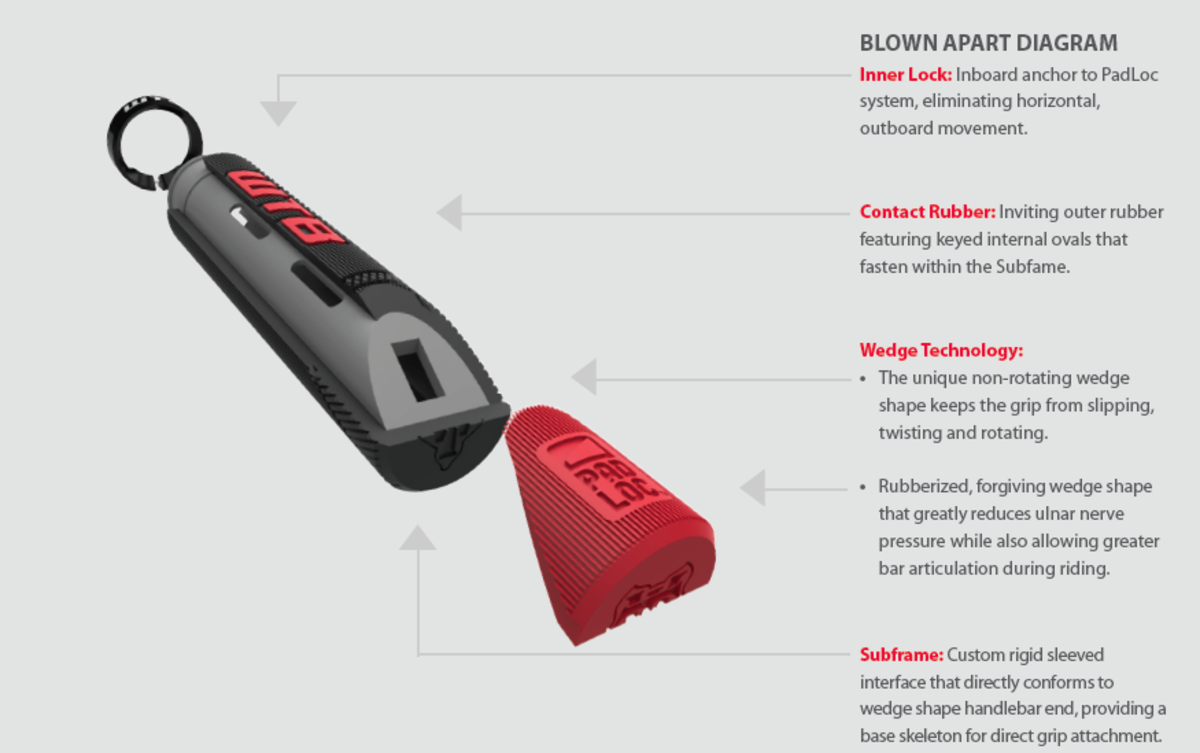 SRAM has announced the release of two stock PadLoc-cut bars, and any bar can be cut to the diagonal shape using Park Tool's SG-7.2 saw guide and PadLoc-specific SGI-7 guide insert.
The new design opens up real estate on the end of the grip, where WTB added cushy rubber which is said to increase control and improve comfort. WTB will offer PadLoc grips in six different profiles, each featuring multiple colorways and spanning from an oversized 33mm offering, named the Clydesdale, down to a 28-millimeter diameter option aptly named the Thinline. There will also be a raised, ergonomically shaped Ace grip and a winged grip aimed at comfort riding named the Wingnut. The 30-millimeter diameter Commander grip will also be available in a Grip Shift option.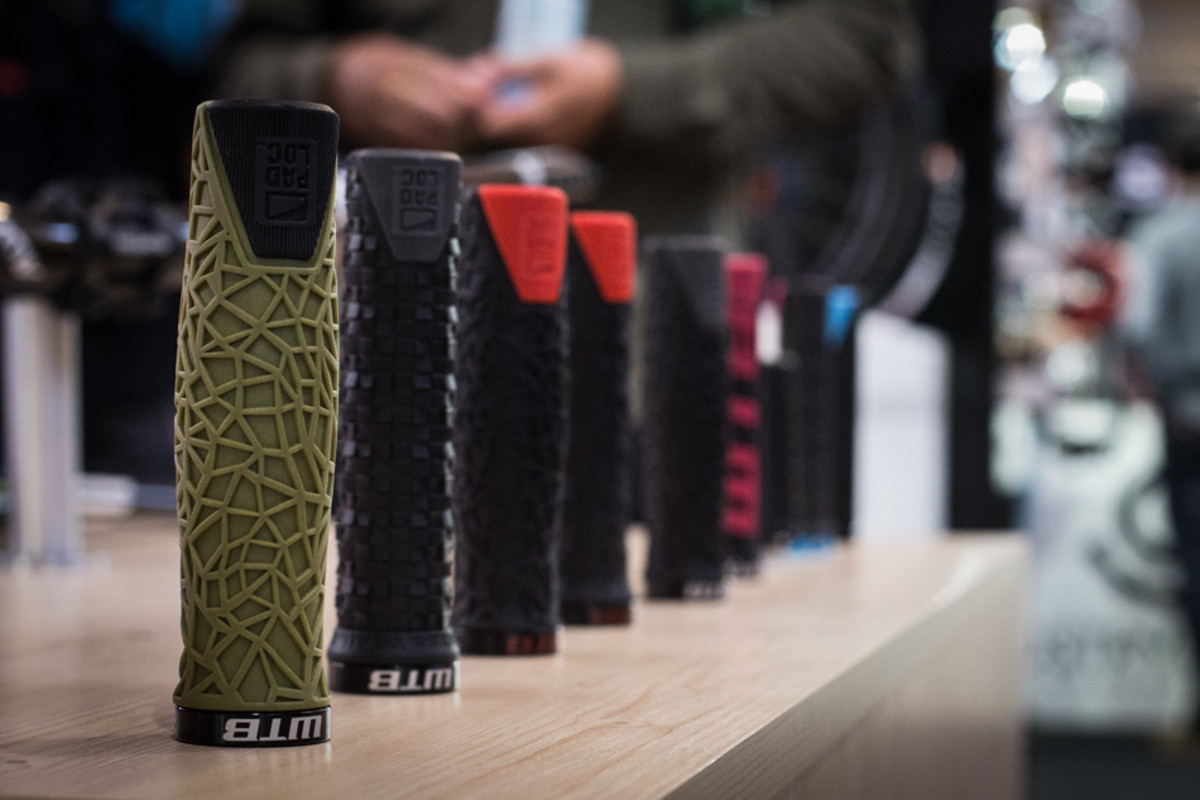 Initially, PadLoc may seem like a solution to a problem that doesn't exist. On that subject, Jason Moeschler, WTB's director of global OEM sales, said, "Both Jerome [Clementz] and I have had our locking grips completely slip on us when we need them most. We're not big riders, which is the strange part. If it's happening to us, it's happening to others too. I've had serious crashes from twisting a grip, it was obvious we needed to change the way grips fit on bars so we developed the PadLoc system."
We're intent on finding out if PadLoc is worth its complexity. WTB set us up with a bar and grip to test, so stay tuned for our verdict on the new system.
Related:
Product Showcase: Outdoor Demo and Day One – Eurobike 2015
Crankbrothers Highline Dropper Post and New Pedals – Eurobike 2015