Brandon Semenuk – The Liaison Series from Chromag on Vimeo.
The Liaison Series is comprised of the Overture Saddle, Contact Pedal and Wax Grip. Liaison is a project that was spearheaded by Brandon. He wanted to create a suite of products based on the contact points between rider and bike. Brandon designed a saddle with us several years ago and that project was very successful in terms of achieving Brandon's goals and bringing a product to market that was in demand and relevant. Brandon had specific design ideas he wanted applied both to grips and pedals so the idea of creating a grouping that focused on the three contact point's between rider and bike was the result.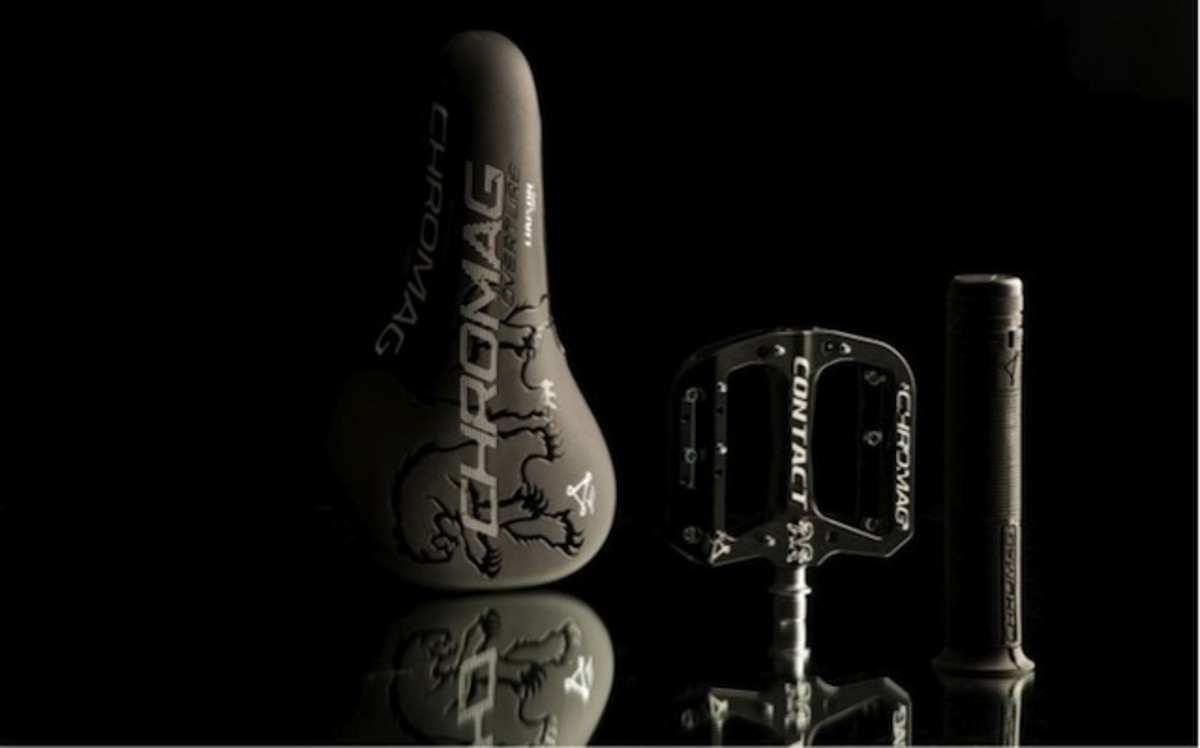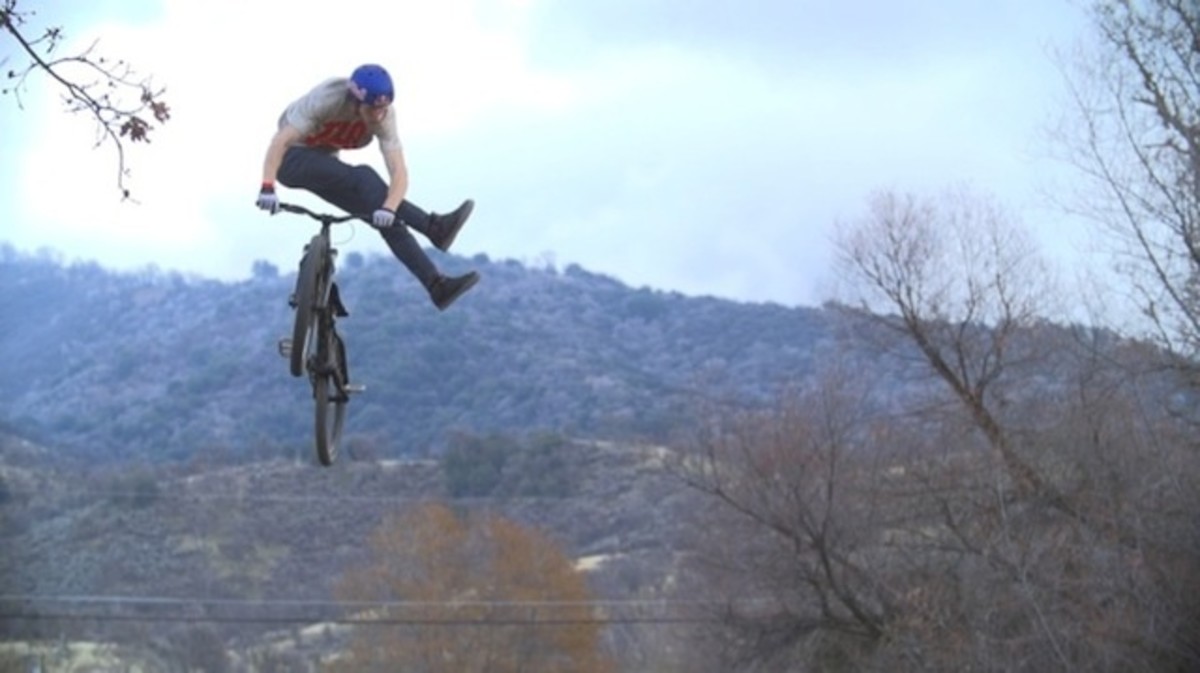 There is definitely a slopestyle theme to this group. The saddle is designed to be small and easy to move around. It is shaped to be held by the legs while doing no-hand tricks or grasped by the hand.
This is also the case with the pedals. They are shaped to position the rider's feet inbound - close to the cranks, so that the rider can get close to the cranks and control the bike when hands are off and when feet are getting on and off the pedals. The Contact pedal has fewer pin placement options and is simplified overall compared to our 'Scarab' design. This helps to reduce weight.
When it comes to the grips, Brandon wanted an all-rubber grip (not lock-on style with a core). This gives a softer feel overall. The grips are quite long, with an inside flange but no flange on the outside.
These products will appeal most to riders who are interested in slopestyle and jumping but they can cross categories in many cases. Some DH riders like the Overture saddle because it is short and easy to get around. The pedals are light and offer a smaller platform alternative to our bigger Scarab model. The grips can apply to any category and the extra length, soft feel, and lower price-point will appeal to many riders.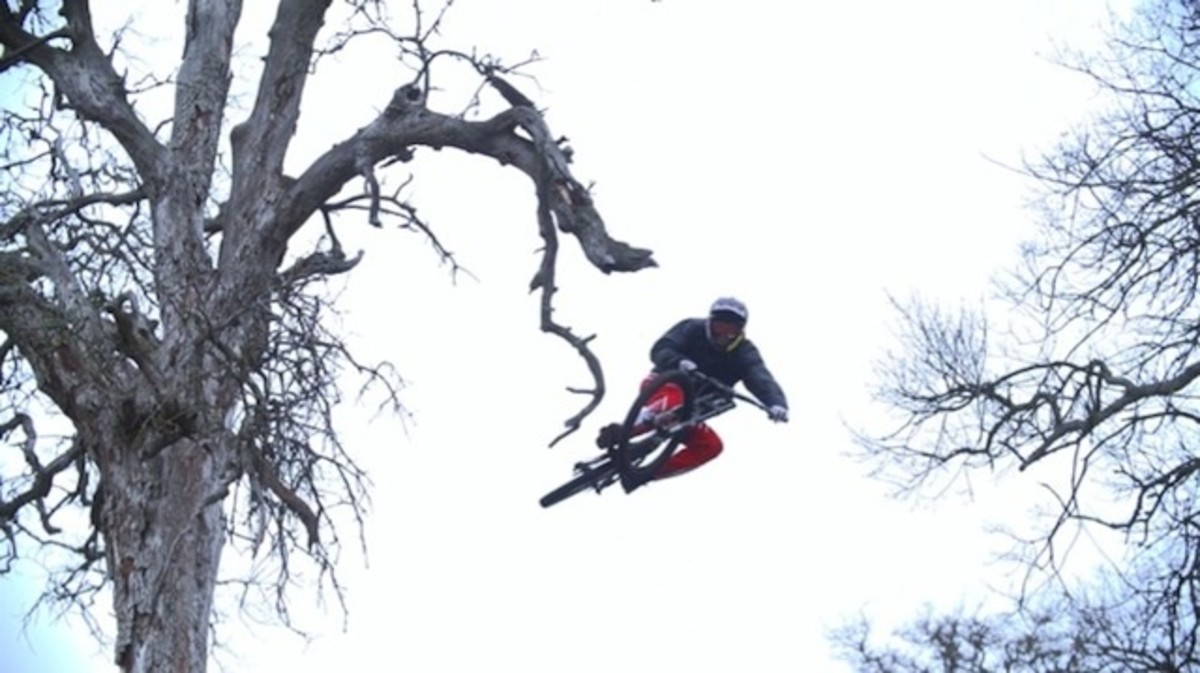 Brandon chose a group of riders specifically for the Liaison series:
Wink Grant
Reece Wallace
Oszkar Nagy
R-Dog (Ryan Howard)
Logan Peat
Watch for more stories about these characters in the near future.
To learn more about the Liaison series visit www.chromagbikes.com
Chromag Bikes is a bike component company based in Whistler, B.C., Canada. We make products for the discerning rider who expects quality, performance, and reliability. In an industry that is in a constant state of change, we stay ahead of the curve by being small, moving quickly and spending a lot of time in the woods. Our goal is to bring the most relevant components to market with a heightened sense of detail and creativity.
If you have any questions, feel free to email us at info@chromagbikes.com.