Editor's note: This review first appeared in the August 2014 issue of Bike.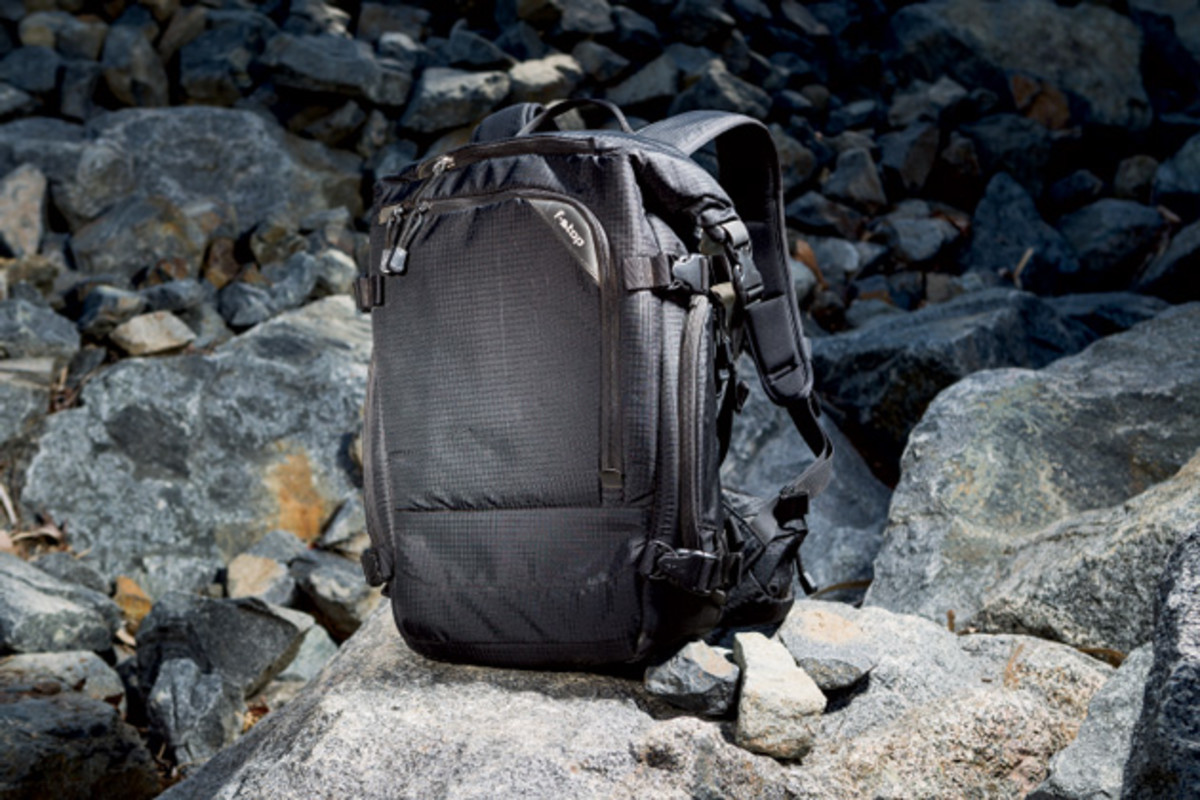 F-Stop Kenti | $249 | fstopgear.com
Written by Anthony Smith
Photo by Van Swae
Sometimes I think I love mountain biking too much to take photos of it. I'm selfish, and often I just can't bring myself to throw on my camera bag when it's time to head out for a ride. I just want to shred, and most of the time I've feel like a top-heavy mess hacking around the trail wearing a giant photo pack. That was before I started riding with the F-Stop Kenti.
At 25 liters, this is the smallest camera pack I've ever used for riding. I'll admit I had reservations at first. It didn't look like it would fit everything I was accustomed to bringing on the trail. As a worst-case-scenario kind of packer, it's rare that I need every piece of gear I bring, so perhaps the ability to only take my go-to pieces wasn't a bad thing.
I first used the Kenti while shooting the "Almost Paradise" feature that appeared in the March 2014 issue of Bike. Our first day in Oakridge, Oregon, was the type of ride on which I would typically dread having to take along my camera pack—an all-day adventure on the Middle Fork trail that took us through 4,500 feet of descending and 1,000 feet of climbing over 32 miles.
Just the thought of it made my lower back throb. But loaded up with food, water, three lenses and a camera body, it didn't feel much different than a fully loaded hydration pack. The Kenti is compatible with multiple hydration systems, but I used a 3-liter Camelbak bladder.
I loved how close this pack sat to my back, and I quickly forgot that I even had my camera gear with me. I was just out for an amazing ride, enjoying the rugged Middle Fork. Any reservations I may have had about its size were quickly forgotten. The ride quality of the Kenti had me sold.
Over the course of the last year I've put this pack through its paces and haven't seen any noticeable signs of wear. The straps and zipper are functioning as they did on the first day. This shouldn't come as much of a surprise, given F-Stop's 20-year warranty on the Kenti and the rest of its Mountain Series packs.
Sure, sometimes a pack this size isn't going to hold everything you need or want to take with you, but for those long days on the bike when making sure you can enjoy the adventure is just as important as getting the shot, the Kenti has become my first choice.