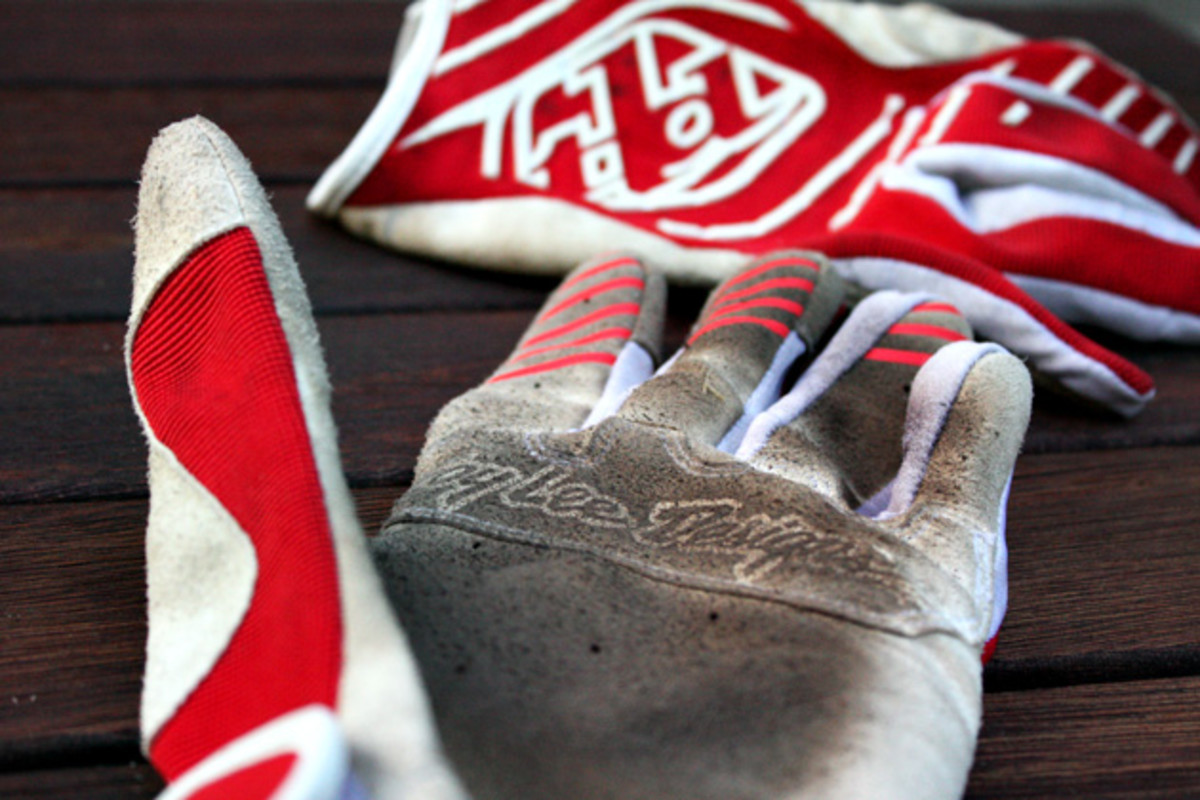 You put a glove on your hand and it…well, it covers your hand doesn't it? I mean, when a glove walks into a job interview, it kind of knows what it's signing up for. It's a straightforward sort of gig: the glove should add some grip to the mix; it should help keep the finger mangling to a healthy minimum when you wreck; it might also be used to swab up either sweat or the random, errant loogie. In other words, this isn't cold fusion wrapped in rocket science.
And yet…despite the simple job description, some gloves still manage to suck mightily. There are a surprisingly high number of gloves that blow out at the seams and give up the ghost within a season. Well, Troy Lee Designs SE is not one of them. The SE is a fairly lightweight glove—a good choice for warm-weather riding, with just the right amount of stretch on the uppers to make it comfortable. The palm is a dual-layer Clarino synthetic leather job. It's thin stuff with next to no padding, which means it probably won't last so long that you'll be handing the glove down to your grandkids…and yet, it's proven surprisingly durable, offers excellent grip when your mitts are nicely slimed by a couple hours of sweat and there's nothing odd in the palm to restrict hand motion. You could play piano in these things if you were cool with looking like some kind of Beethoven of the BMX track.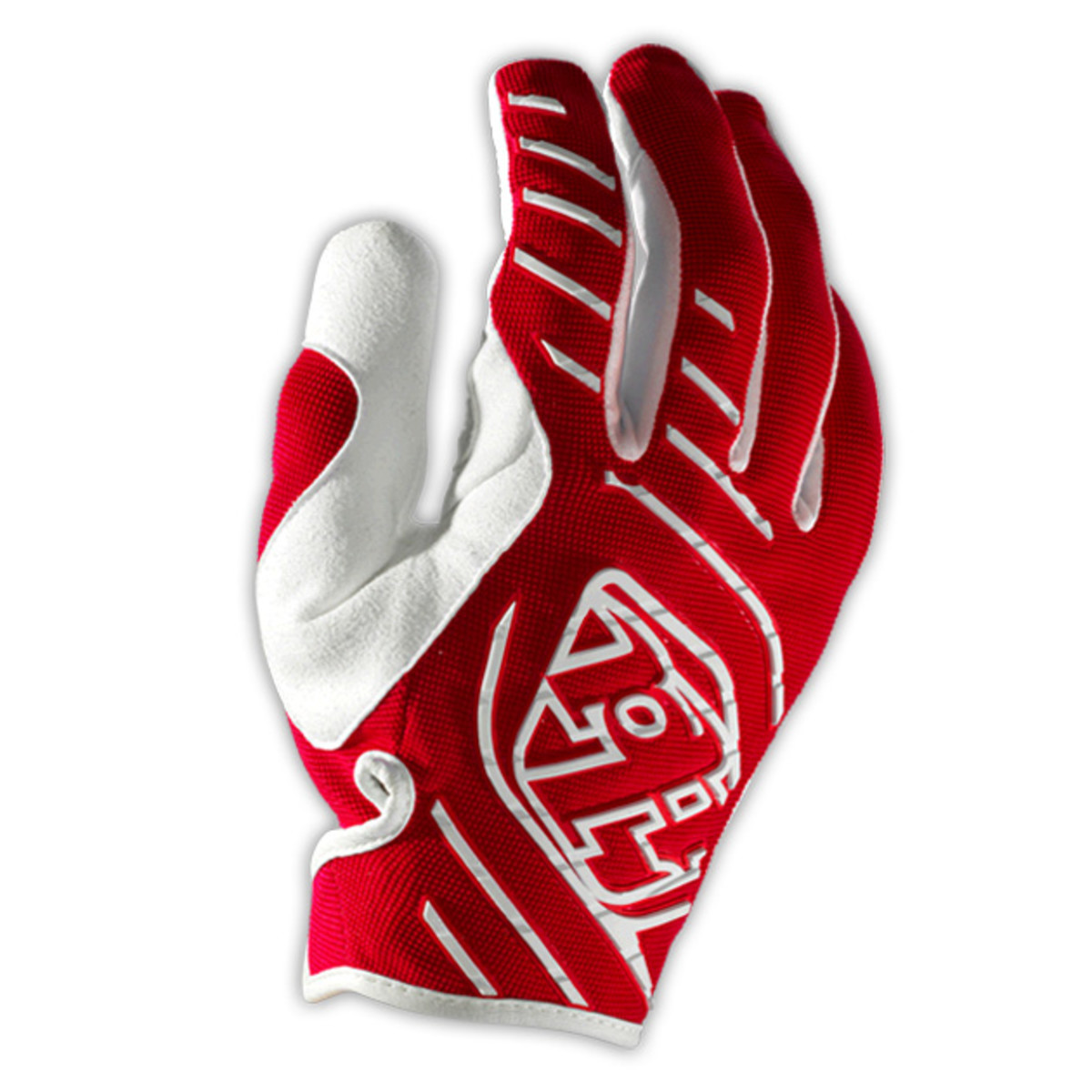 In short, I like TLD's SE glove. If you are all about gloves with built-in knuckle guards and tons of vibration-damping padding, you won't be as stoked as I am. Then again, the SE is considerably tougher than many of the minimalist gloves that are, strangely, sort of the rage these days. True, the SE could use a bit of terry cloth on the index finger (to assist the occasional farmer blow and wipe), but, to be fair, this model is really a moto glove that does double duty in Troy Lee's bike line. If you're all about the soft and fuzzy finger wipe, check out the company's Ace, Sprint or other cycling-specific gloves.