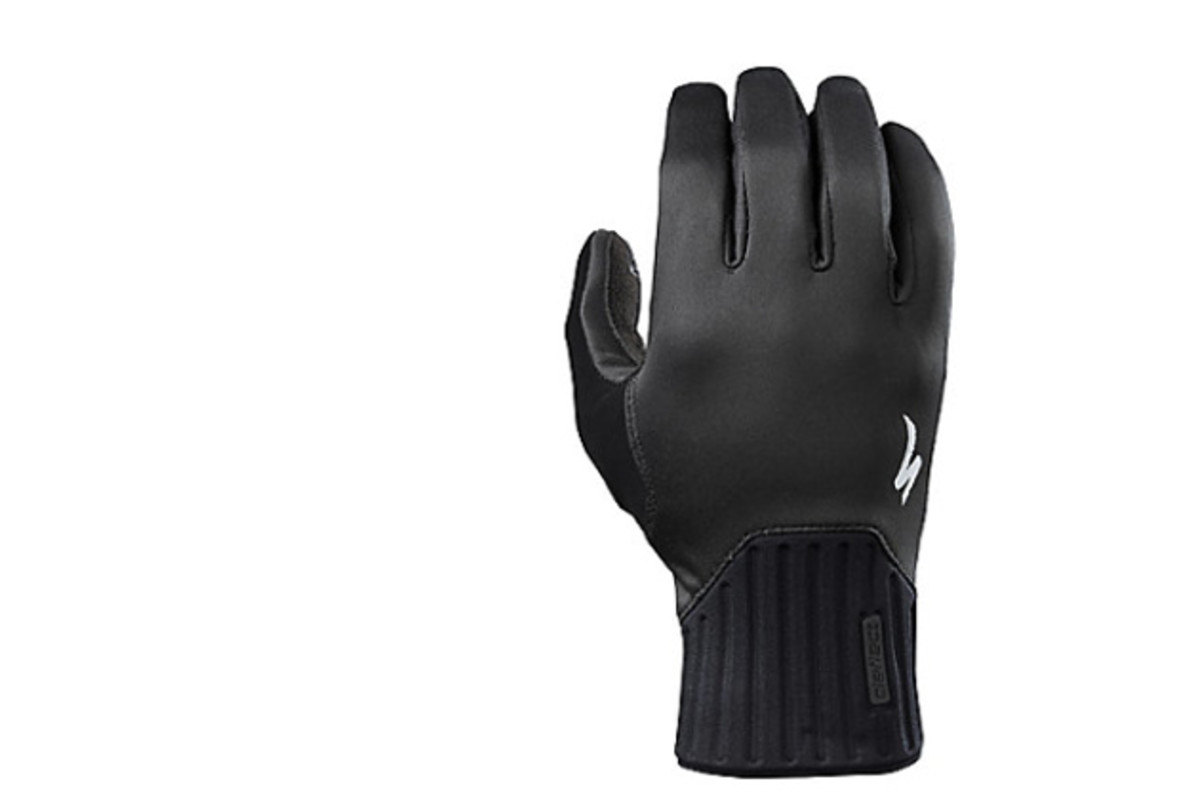 Tested: Specialized Deflect Winter Glove || $40
By Vernon Felton
In a high-tech world that revolves around 26-pound, six-inch travel wonder bikes, it's hard to get excited about a glove. A glove? There are no cool knobs to twist, no leverage curves to geek out over, no, well, no sex appeal. Winter cycling gear is the least lust-provoking category of gear in existence....but I don't give a damn--I'm still going to write a ton about the stuff.
Why? Because quality winter gear is the only thing that makes riding possible for a good third of the year...at least for those of us who aren't spending November through March in a drinking-Mai Tais-on-the-beach sort of environment. Winter is a cold, ruthless sort of bitch and if you aren't properly geared up for it, you're in for a very short, painful ride.
So, let's start with gloves since your hands are the first thing to give up the ghost--curling into painful claws--on a cold winter's day. I've been running Specialized's Deflect gloves for a year now. At $40, they're priced right. More importantly, they get the job done in blustery fall and winter conditions. The uppers are made of a wind-resistant softshell material that completely fends off the cold during freezing conditions. I've run these at sub-freezing temperatures without a trace of discomfort. There's a snot wipe on the back of the thumb, which sounds gross but is absolutely essential in a winter glove.
The Deflect palm is constructed from, according to the marketing copy, a "Hydrophobic Ax Suede". Huh... Well, I guess that means it repels water. Wet palms, to be fair, have never been a problem for me with any glove, so I can't say that I noticed anything special about these palms other than this: they've held up reasonably well (no tears) and the grip is good. There's not a ton of padding, however, which means that I wind up having to swap my grip more frequently than usual to keep my hands from dozing off. Not a huge issue on a mountain bike, but something I definitely notice on road rides.
One of the things I like most about the Deflects is that they don't reduce your dexterity. Some gloves are really warm, but reduce your hands to useless lobster claws. On a road bike, that's not a huge drawback, but it bugs the hell out of me when I mountain bike. Staying upright when you're descending wet rocks and roots requires a very light and precise touch on the brake levers and big, clumsy gloves have led me to eat shit on many occasions. That's never a problem with the Deflects. I have excellent feel and control at the fingertips with these gloves.
I've used the Deflects in light rain and have rode away content, but these are not a truly waterproof glove. Specialized sells a Deflect H20, which is a better choice if you are riding when it's raining cats and dogs. Finally, a lot of us are using touch screen cyclocomputers these days and Specialized has allowed for that with their "Wiretap" touch screen-compatible index finger and thumb tips. I have no difficulty flipping from screen to screen on my Garmin while wearing the Deflects, but only sporadic luck getting my Iphone to recognize my finger swipes when my phone is wearing its Life Proof phone case.
All in all, the Deflect is a crucial piece of my winter kit. I like the slim fit, the fact that I can wear these things and still have absolute control of my shifters and brakes and, naturally, I'm a big fan of riding for five minutes without experiencing that "Oh, sweet Jesus, my f@#king hands are going to fall off!" sensation. Win.