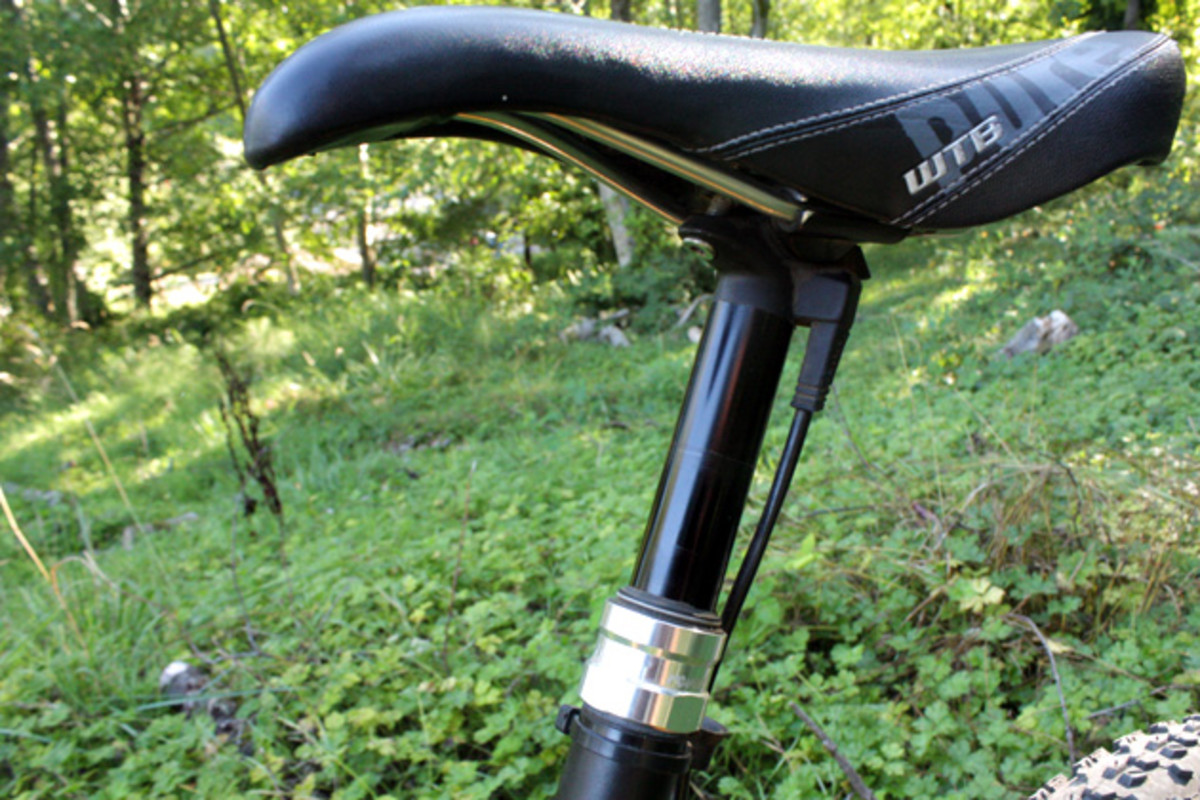 RockShox Reverb
 | $370
By Vernon Felton
Dropper posts may seem like an expensive, extravagance … right up until the moment you actually use one.
It's at that point when you realize it is the one piece of kit you simply can't ride without: the extra control and maneuverability on descents, the perfect saddle height on climbs, achieved within a fraction of a second with a mere flick of your thumb.
Yeah, dropper posts rule.
But we're treading old ground here. After all, dropper posts have been around for more than a decade now. The question isn't whether you should buy a post, but rather, which post should you buy.
The choices are dizzying. We've come a long, long way since GravityDropper hit the market back in 2003. While many posts have their merits, I'm a big fan of RockShox's Reverb, which debuted in 2011.
What sets the Reverb apart from other posts?
The obvious answer is that the Reverb eschews cables for hydraulic fluid. That fact either freaks you out or geeks you out (in a good way). Those who are freaked out probably fear that the post will spooge oil at inopportune moments or be a nightmare to service. I've been beating on the same two Reverb units for the past three seasons and in all that time, I have only bled them twice each. In other words, I've been slathering them with mud and grit and have only serviced them every 18 months. I only wish I could get away with ignoring and abusing other components that way.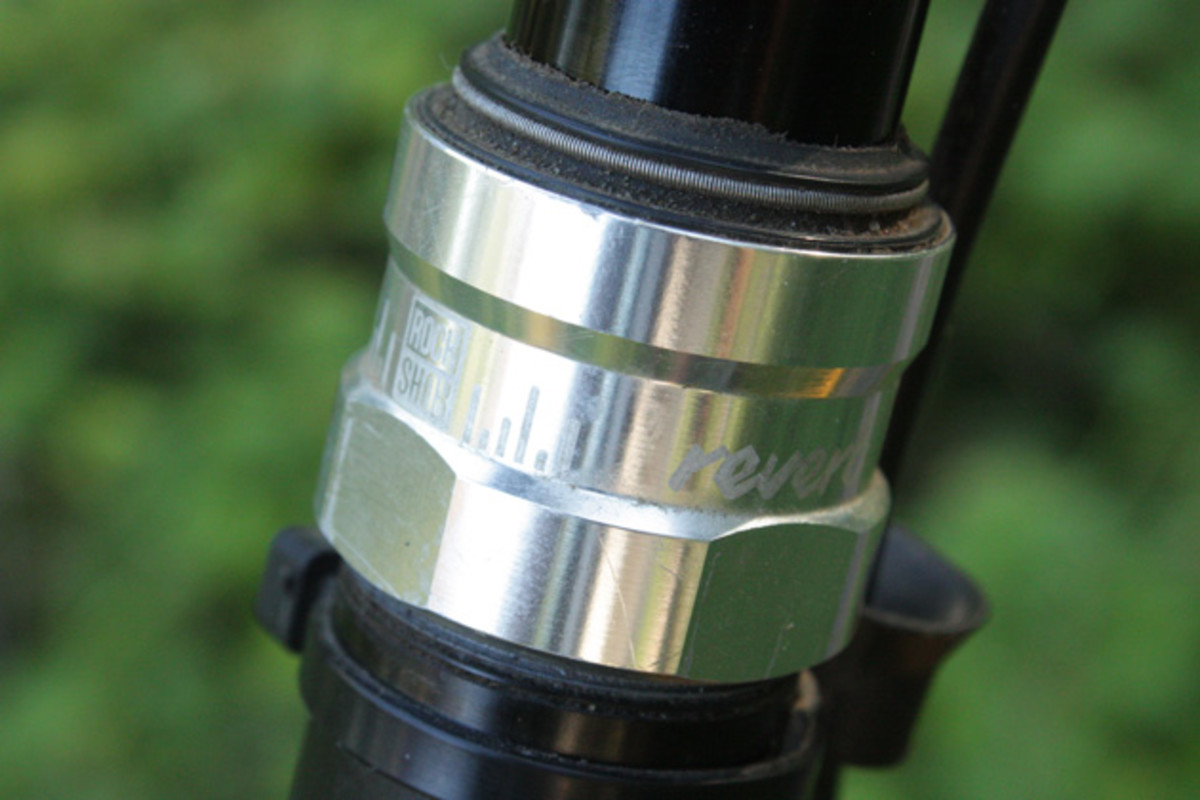 Stellar seals also deserve some credit here for the awesome reliability. RockShox has equipped the Reverb with seal technology borrowed from their forks; and suspension forks basically spend their lives pogoing about in filth, so you can get an idea of how robust the Reverb's seals are.
Bleeding the post is actually a lot easier than you'd imagine. True, bleeding the Reverb requires a couple of syringes and a bit of 2.5 weight oil, but you can learn everything you need to know about the bleeding process within just a few minutes. The bleeds are actually damn simple. In fact, I'd rather bleed my Reverb than change a cable on most posts—it's really that simple.
Dropper posts tend to come in two basic flavors: infinite-travel models, such as the Reverb. and 3-position models that offer you a very low "descend" position, a middle setting that's supposed to improve maneuverability while still giving you decent pedaling power, and a third full-extension position for those evil climbs when you need all the leverage you can get. While those three positions sound like they give you everything you need, it's far from ideal. The number of occasions that call for completely slamming your seat are surprisingly few and the middle position is never quite right. Once you've ridden an infinite travel post like the Reverb, there's no going back to just three positions.
Push the Reverb's tidy handlebar-mounted actuation lever and you can set the post anywhere you like in its four to five inches of adjustability (the basic Reverb is available in either 100- or 125-millimeter-travel options). You can also speed up or slow down the Reverb's up-and-down action with a few turns of the "slap and tickle" adjuster knob on the MMX remote.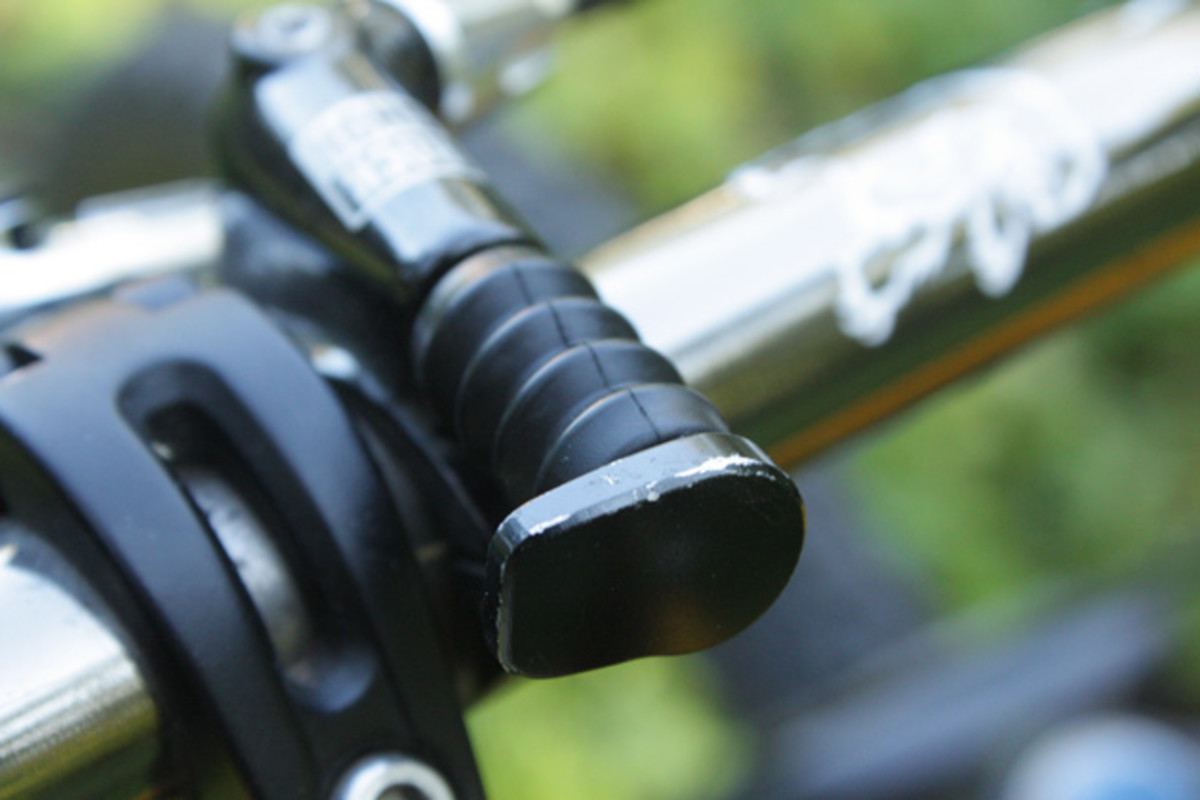 Looking for more travel in a post?
If your frame accommodates internal dropper post routing, you can opt for the 150-millimeter travel Reverb Stealth post, though doing so will put a bigger ding in your bank account ($455).
Downsides?
The Reverb doesn't tuck up too neatly alongside Shimano brake levers—it's not a horrible pairing, but it could be tidier. That, however, is really my only complaint to date. Yes, there are plenty of other good options out there, but after riding most of them, the Reverb continues to be my personal favorite.