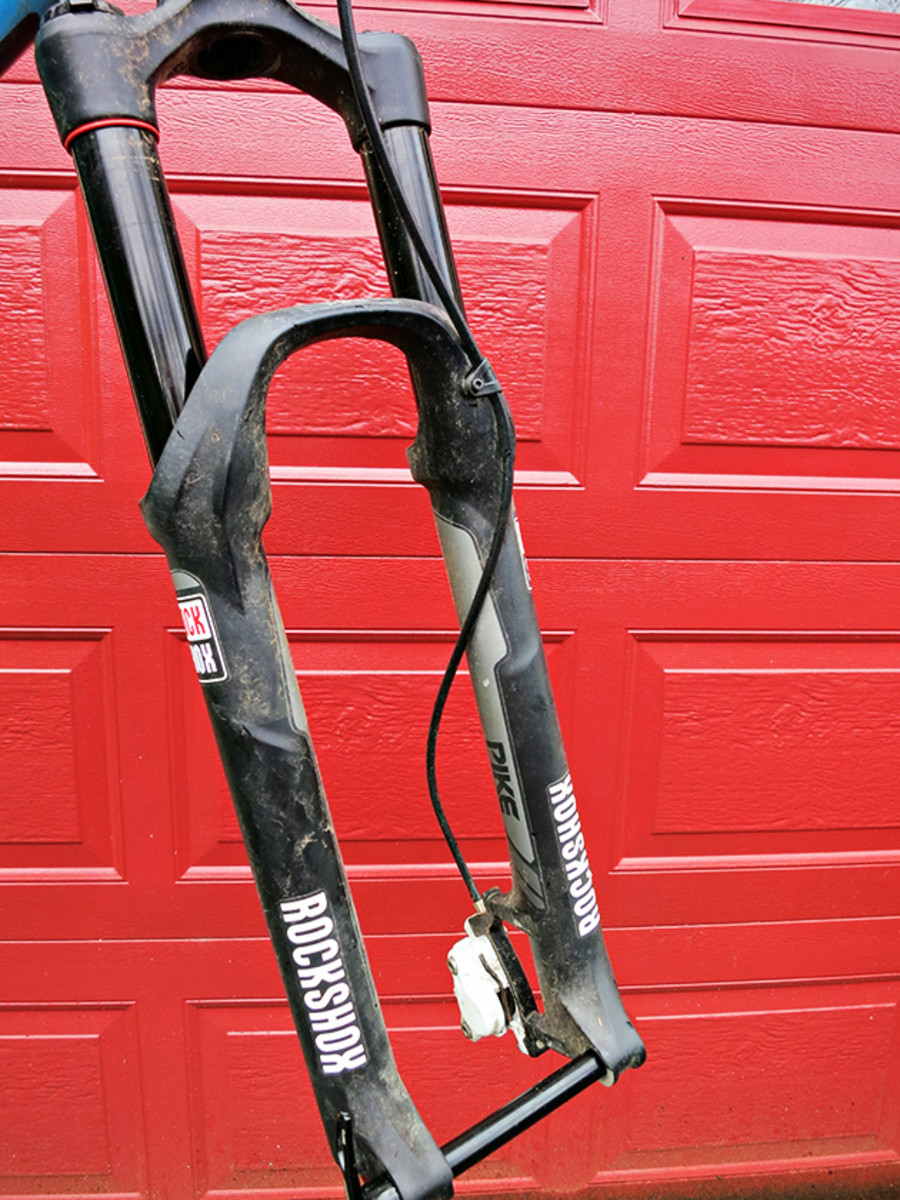 Tested: RockShox Pike
Price: $980 – $1085
By Vernon Felton
Back from the Dead
Last spring, RockShox brought back the Pike—a fork many of us missed dearly. The Pike had always straddled that middle ground between burly performance and wispy weight, but was marched off into exile a few years back when RockShox ushered in the Revelation. The Revelation, however, was never as stout a utensil in the long-travel (150 millimeter) iterations. Those of us with old Pike models clung onto them (I have two crusty units that are still in service) and prayed that one day the Pike would come back home.
Well, the Pike returned last spring and frankly, it's pretty badass. In fact, I'll go out on a limb here and declare it the best fork RockShox has produced in ages. Yes, it's really that good. I've been riding this 140-millimeter travel, 29er version here for almost a year now and am still struggling to find a weakness. But before we get too far into the review, here's some background.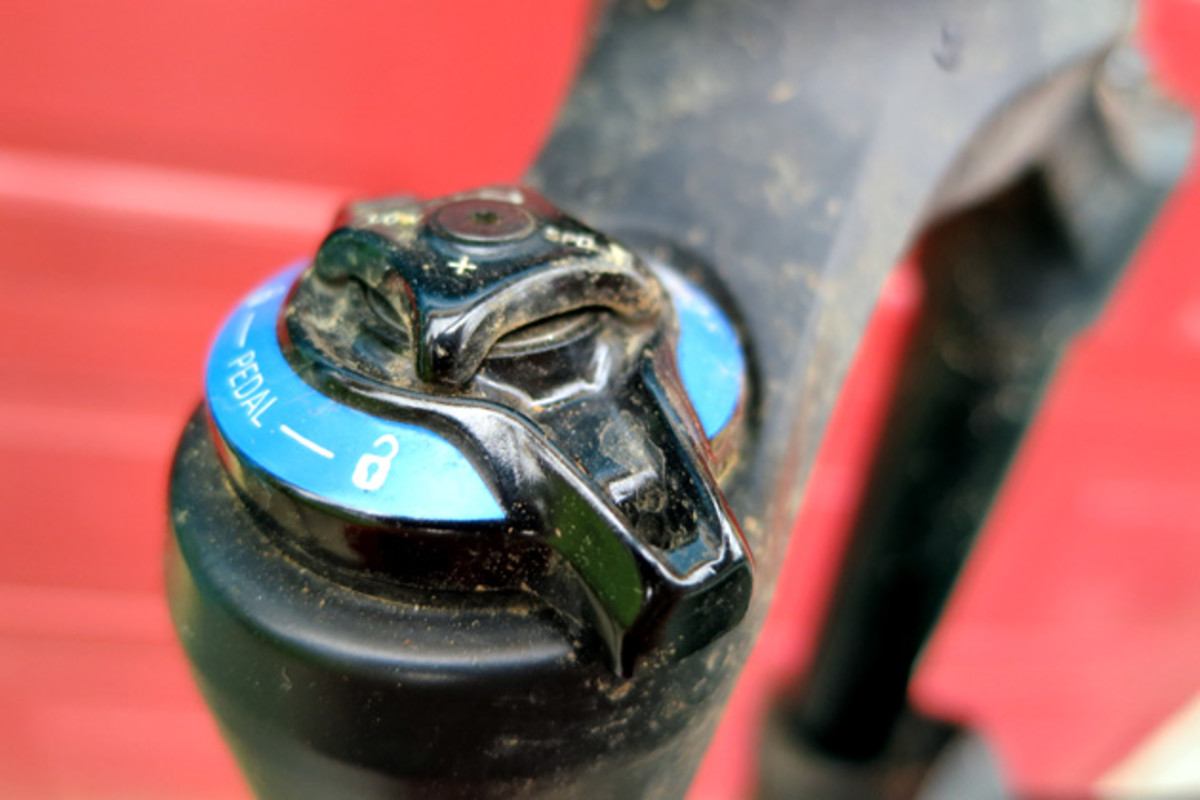 One Fork, Several Flavors
RockShox offers the Pike in 26, 27.5 and 29er versions. Travel ranges from 140 to 160 millimeters (5.5 to 6.3 inches), but the core features are largely the same. While the Pike is available in both Dual Position as well as RockShox's simplified Solo Air spring, the big story (inside the fork at least) was that it contained "the Charger Damper", a sealed, one-piece damper cartridge which RockShox claims is more robust (and less prone to contamination) than the Motion Control system found on their other forks. What's more, the Charger Damper was said to have enabled RockShox engineers to tune the damping curve so that the fork would prove particularly plush on trail chatter, without diving on bigger hits or under hard braking.
Big and Smart
While the Pike sports impressive, new guts, RockShox also spent a ton of time fine tuning the fork's exterior. To that end, the new fork boasts a large crown, 35-millimeter stanchions and burly lowers. But it's not just a "big" fork. It's a big, smart fork. Even a quick glance at the Pike reveals some serious attention to detail. RockShox cleaved and then whittled every bit of unnecessary weight from the package. The crown is obviously sculpted, but RockShox also went the extra mile to take weight off the lowers—going so far as to take material off the non-braking leg (which sees less stress than its counterpart). The end result: a long- travel all-mountain fork that, at just a hair more than four pounds, weighs as little as a cross-country fork. If you are the kind to keep tabs and comparison shop, you may have done the math and realized that the Pike is about a half-pound lighter than the very light Fox 34.
Dang.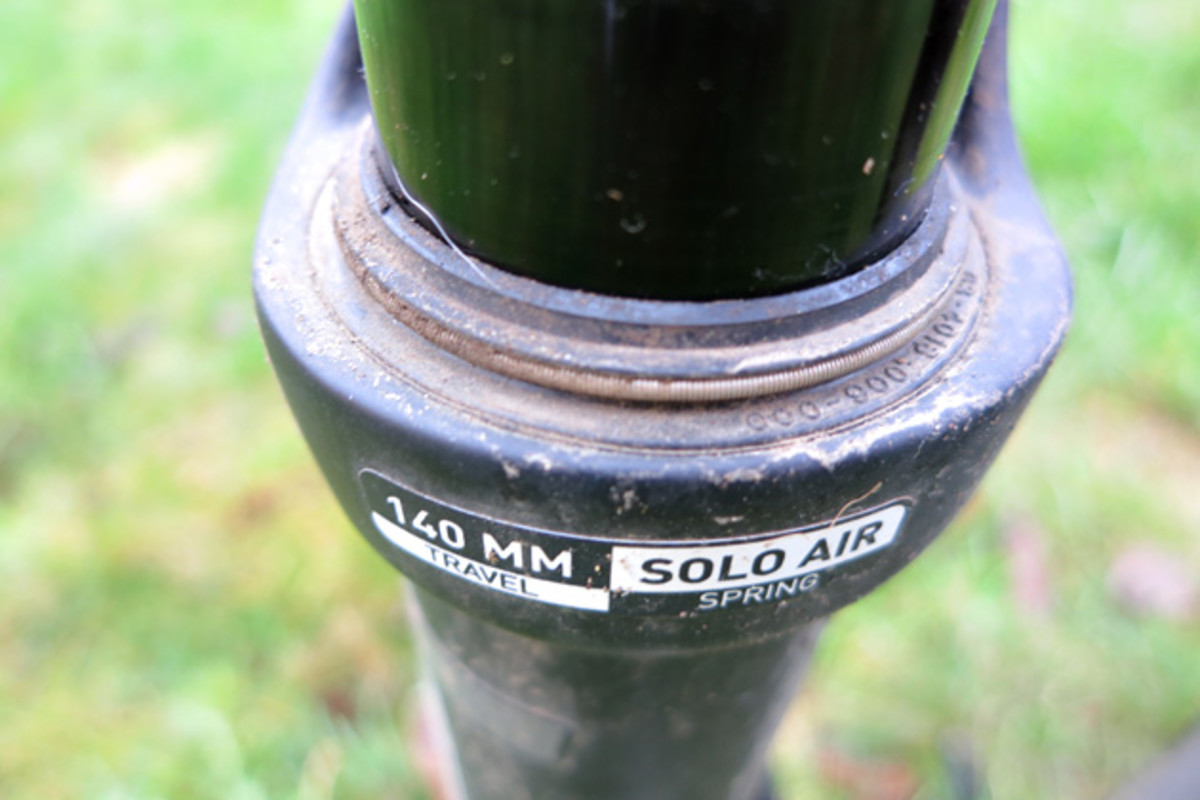 Getting It all Dirty
I strapped the Pike to the front of a Santa Cruz Tallboy LTc and proceeded to subject it to a very wet spring, a good chunk of training miles, a weeklong stage race in British Columbia and a full summer of abuse. Lots of mud. Lots of miles. Zero maintenance.
I set up the Pike's air spring according to RockShox's handy rider weight/psi guide. I found, however, that I wasn't getting full travel in the wide-open mode…and this was despite the fact that I was running nearly 30 percent of sag and enjoying nice, small-bump performance. I eventually wound up running a bit more sag (setting the air pressure as if I were 20 pounds lighter than my actual weight) and began getting full use of the 140-millimeters of travel. I've since used several other Pike test forks and have been able to get full travel when running 25 to 30 percent sag, so perhaps it's just a quirk of this particular test fork.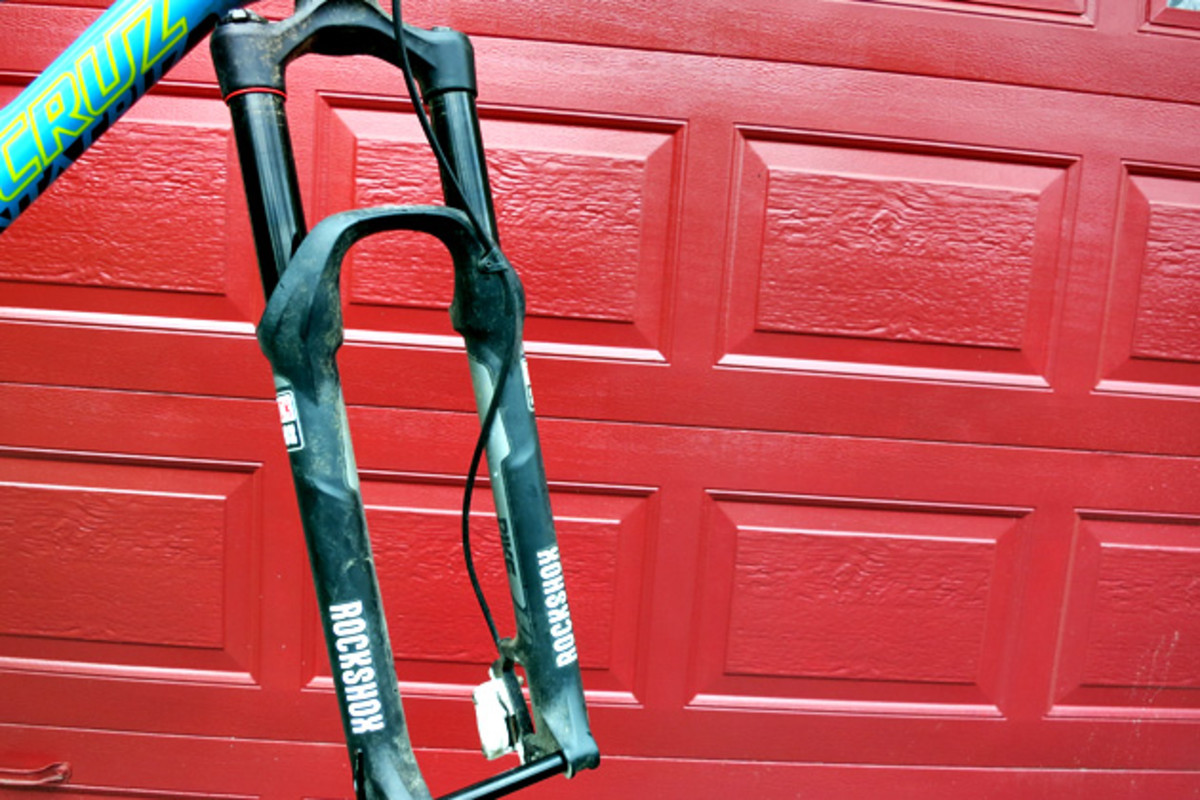 Don't Believe the Hype?
RockShox claims that the Pike rides high and resists diving. Yup and yup. The best part, however, is that the fork still manages to feel outstanding on bumps of all sizes. The compression damping and rebound damping are also easy and intuitive to dial in. I'm a fan of both the Fox 36 and RockShox Lyrik and while the Pike isn't as bomber as either of those forks, it's pretty damn close. More to the point, the Pike has no rivals in its own weight class.
So, where does the Pike fall flat? Honestly, I'm still looking for an answer to that question. No product is absolutely perfect and maybe when I open my Pike to service it, I'll have something to grumble about (I haven't had the need to do so, which is testimony to how robust the new design is), but at this point it's been all roses and unicorns and rainbows. Sure, you could always add more millimeters and a 20-mm through axle (I'm a fool for both the Fox 36 and the RockShox Lyrik), but the Pike is plenty stiff and adding any more material to this fork would only add more weight. For lightweight enduro/all mountain bikes, the Pike is an absolute weapon.
This is one of those rare cases when it's safe to believe the hype: the Pike is outstanding.