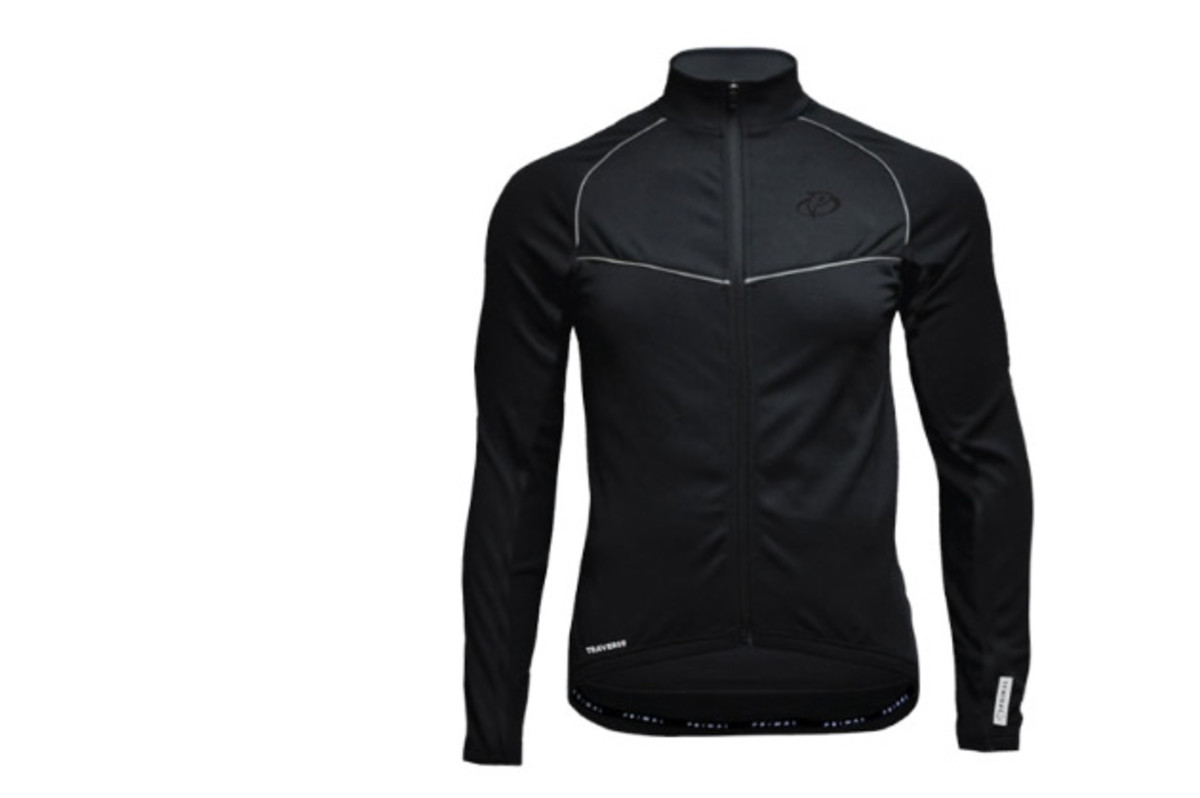 By Vernon Felton
PRIMAL WEAR | $120
For a lot of riders, it's hard to shake the mental image that comes to mind when they see the worlds "Primal Wear"—that image is usually of a man, in a too-tight jersey. This jersey is usually a vibrant color and is plastered with graphics that you either love or hate. Primal Wear kind of owned the market in obnoxious sausage-suit tops back in the mid to late `90s. It'd be unfair, however, to pigeon hole Primal Wear as the clothier of middle-aged guys with questionable fashion taste. It was the nineties—let he who didn't rock a mini-truck mullet or a fanny pack be the first to cast forth the stone. That line is in the bible, so I know it's true.
But here's what I'm getting at: Primal Wear makes all manner of apparel—both custom stuff and their own kits—and much of it looks pretty damn sharp. The Fusion Thermal Jacket is a good example.
So here are the basics: the Fusion is made from a fabric Primal Wear calls "Strata". It's a thermal fabric with just the right amount of stretch and pretty darn good breathability. The jacket sports three rear cargo pockets—an old-school touch that's nicely functional.
I've been using this thing off and on for a year. Up here in the far Northwest corner of Washington state, our winters tend to be more wet than cold, but this season has included about three weeks worth of sub-freezing temperatures. In truth, once the mercury drops below 32-fahrenheit (that'd be 0 for all you Celsius folks), this jacket shows its limitations.
The Primal Wear is fine if you're powering away in the woods, but if your ride also features wide-open places blasted by big, gusty winds, you'll want to opt for something that features a more sophisticated fabric like Gore's WindStopper. In fact, the Gore Fusion jacket that I profiled earlier this year is a much better choice for sub-freezing days. Primal Wear's Fusion, however, is a solid choice on milder days (the high 30's) that are still too cold for you to get away with simply rocking a long-sleeve jersey.
If you're battling the bulge, you might find the race-cut proportions a bit stifling. I'm 170 pounds—not a heavy-weight by any means—and I caught myself almost asking my wife if the jacket made me look fat. Then I hated myself for even thinking it. But, you get where I'm going with this: the Fusion will not be a flattering coat for anyone who really appreciates a good six-pack of beer or a bag of pork rinds in a single sitting.
The reflective piping is a nice touch—the jacket would be a poor choice for commuters if it weren't for all the reflective highlights, but as it stands, the Primal Wear offers surprisingly good visibility for something that bucks the whole safety-yellow trend.
In short, the Fusion is a solid bit of apparel if your winters are relatively mild. It handles the frosty days just fine, but if there's snow on the ground or a windstorm brewing, reach for something a bit warmer.