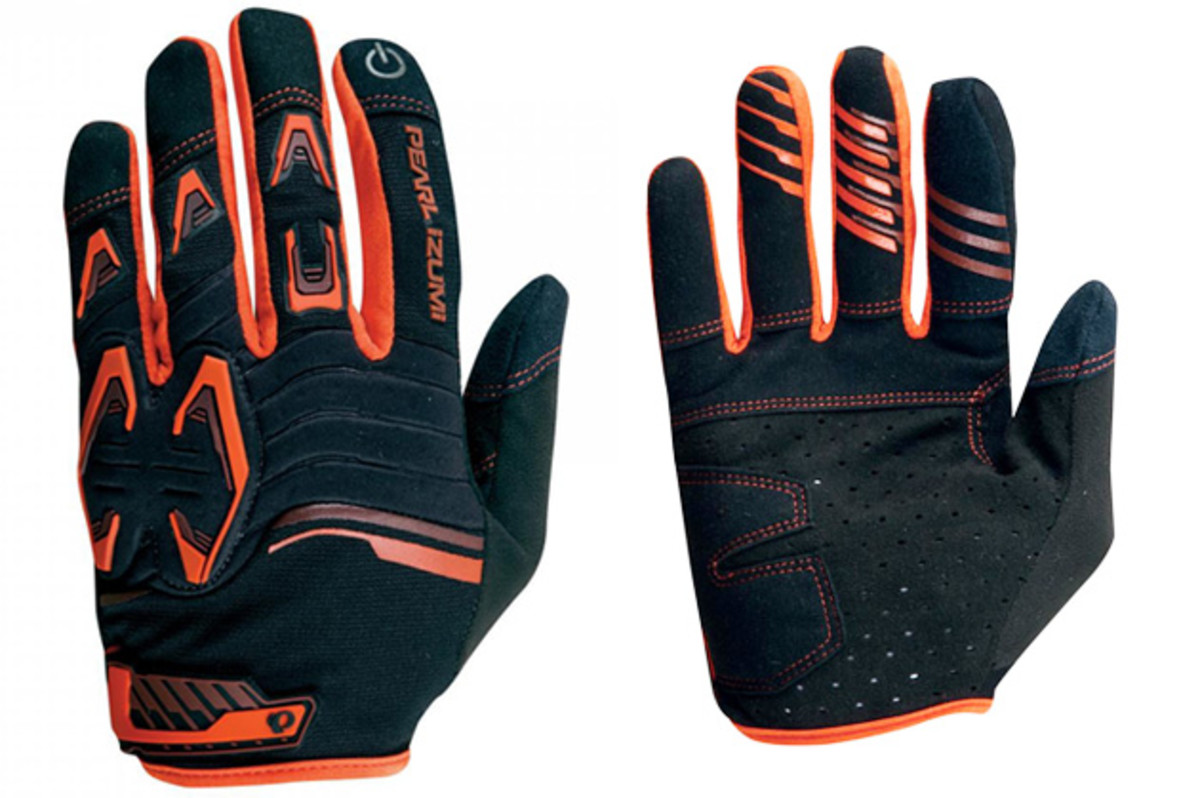 PEARL IZUMI LAUNCH GLOVE | $45 | PEARLIZUMI.COM

The previous iteration of Launch was a lightweight cross-country-esque glove, and had a lot going for it: it was more durable than first glance would suggest and it offered awesome manual dexterity—none of that "I think I'm wearing catcher's mitts on both of my hands" feeling. For 2015, though, Pearl Izumi beefed up the Launch in all the right ways.
The Launch is still a tactile pleasure to wear (I'm a big fan of the Clarino synthetic leather palms), but Pearl Izumi has added some extra impact protection for the back of your hands as well. The D30 inserts on the knuckles, in particular, are a nice upgrade, adding protection from errant branches without also adding restrictive bulk.
There are some not-so-obvious highlights as well. Touchscreen compatible fingertips mean that you don't have to de-glove yourself every time you answer your smart phone or swipe the screen on a GPS unit. While the glove lacks a swath of terrycloth on the index finger, it does have a small stretch of suede-like material on the thumb that serves as a modest de-loogifier and brow wipe.
If you love tons of padding, the Launch might not be your pony; most riders, however, will find it forgiving enough. For all around riding, this glove is a solid performer.
Related: