Ah, nothing separates the wheat from the chaff like a good set of tires. Forget all the high-minded talk about axle paths and leverage rates and shock tunes. Forget the high-modulus marketing bullshit, nothing—absolutely nothing—matters more than a good set of tires. Really. When you pair the proper tread and rubber compound to your trail conditions, you can get away with an astonishing number of poor decisions made at high-speeds.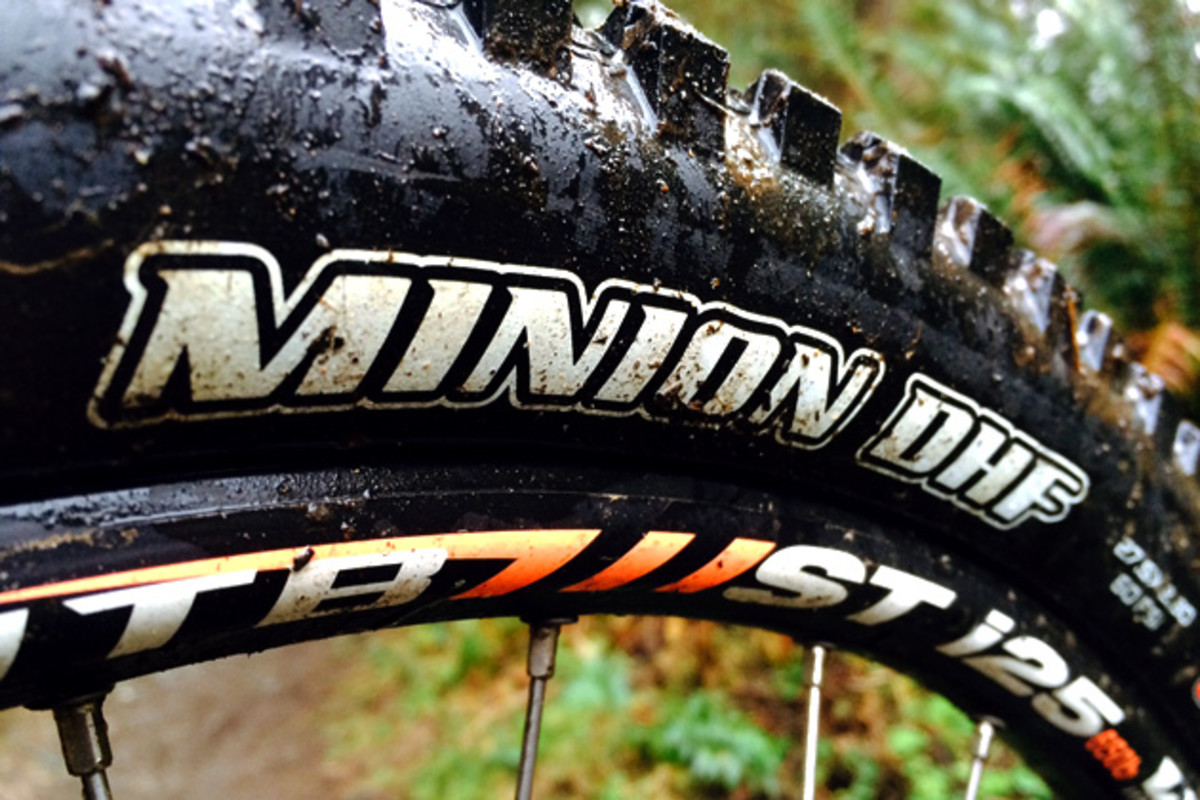 MAXXIS MINION DHF 27.5 x 2.3 | $78 | MAXXIS.COM
This, I suppose, is why people get dogmatic about their favorite set of rubbers. Normally, I'd lump "dogmatic" right in there with "close minded," but when it comes to tires, I understand. I have my favorites too. The Maxxis Minion DHF is one of them. Look: there are a lot of great tires out there and no single tire can possibly do it all. For that reason, I wind up rotating tires a good bit each year, to match trail conditions. When it's drier out and I'm logging longer miles, I'll run with a Maxxis Ardent 2.4 or a Schwalbe Hans Dampf. When it's wet and slimy, however, my wheels get the Minion or High Roller II treatment. The High Roller II is a good tire that I can run into the drier months, but the Minion DHF is probably my favorite in wetter conditions. Fortunately, a couple of my current test bikes are rocking Minion DHFs (front and rear, because the tire is bi-curious and doesn't really get particular about which wheel it's mounting).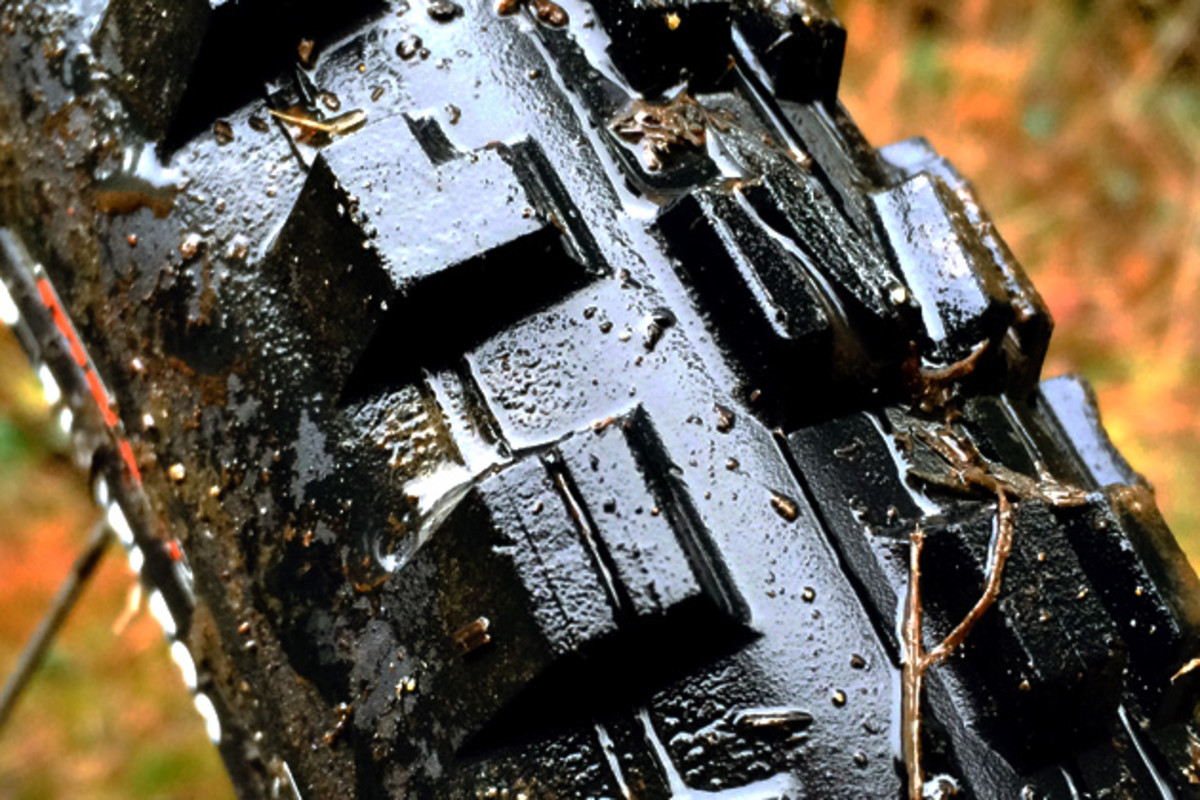 The Minion DHF is a very good tire. While the High Roller II's shoulder knobs do a better job of hooking up in loose and dry soil and offers a bit more braking traction, the Minion DHF is a better all-rounder—a bit more predictable while cornering and a bit lighter on its feet, so to speak. The Minion DHF isn't famous for rolling up to speed quickly or for staying there. Fair enough: there's more rolling resistance here than on a lot of other tires, but there's also great grip over wet and slippery terrain.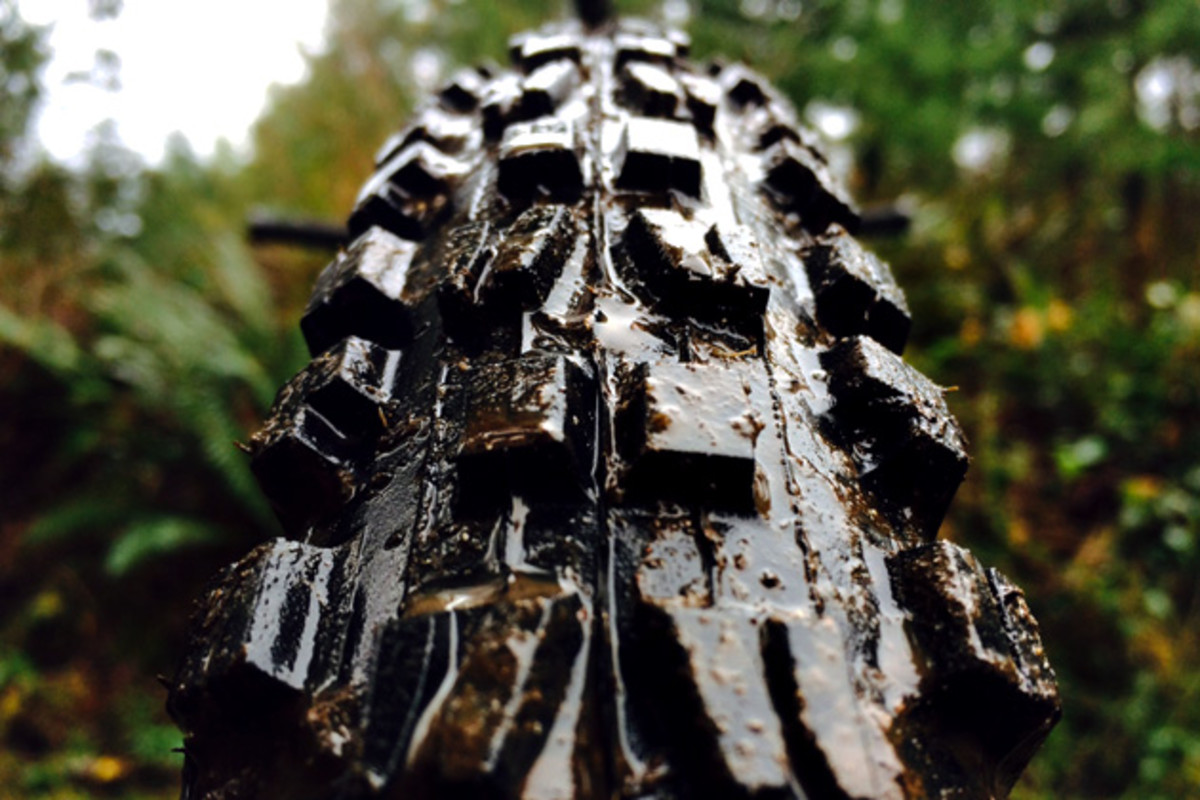 Some folks dig the Minion DHF in the dry as well. It's okay there, but I really love this thing when it gets sloppy outside. The tires in question are 2.3s mounted on rims with an inner width of 25-millimeters. You can also get 2.5-inch versions. The 2.3 still possesses a nice footprint that makes it a good bet for trail and all-mountain riding (at least when you mate it to a wider rim). I'm running between 24 and 28 psi, depending on how vigilante I am, how many beers I drank last week and how much crap I stuck in my hydration pack that morning. Your mileage may vary.
Did I mention durable? If you go with the "super tacky", soft-compound models, you might not be blown away by the tread life, but I've been running the versions with the 3C Maxx Terra compound, which is Maxxis' intermediate rubber. It strikes a balance between their grippiest (softest) and faster-wearing Maxx Grip compound and their fast-rolling and slower-wearing Maxx Speed. They also feature reinforced EXO sidewalls and hold up very, very well to the miles.
More tire reviews:
Specialized Butcher Control Tires
Trail tested: 29-inch Onza Canis and Onza Lynx tires
7 sought-after tires from Bontrager, Specialized, Continental, Schwalbe, Mavic, Maxxis, & WTB