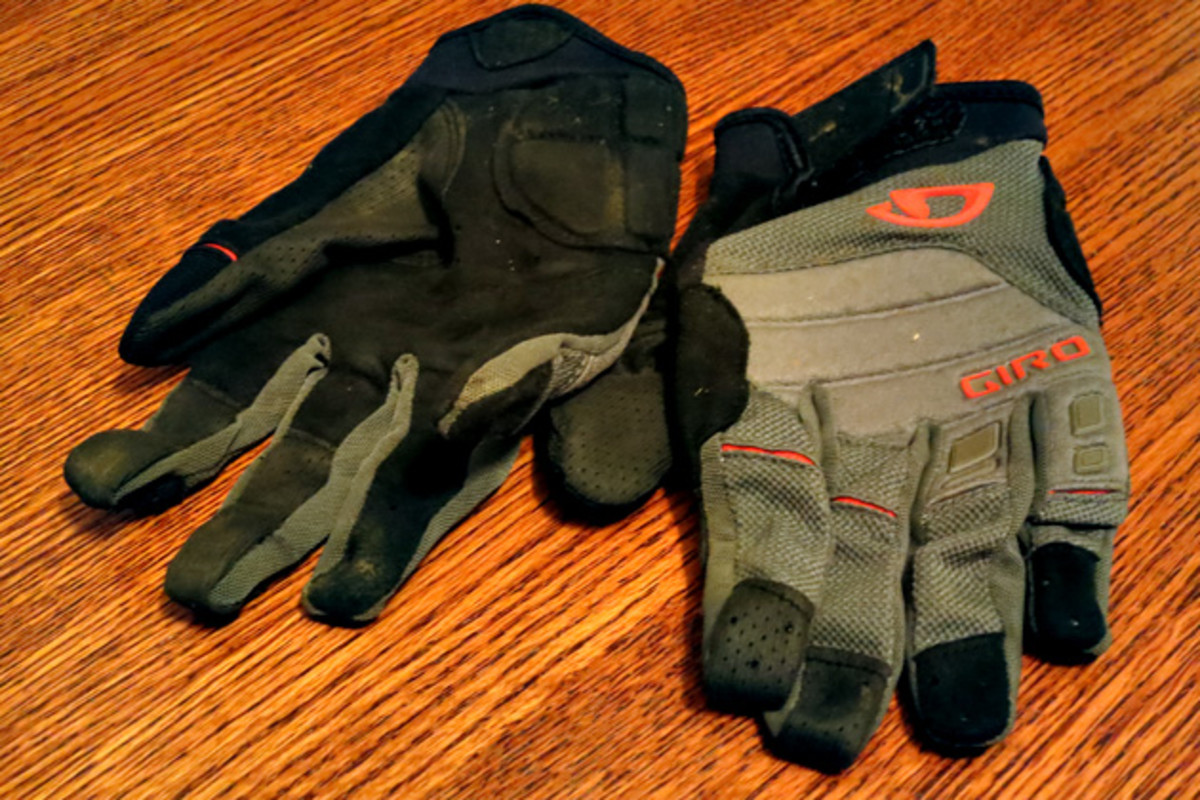 GIRO XEN GLOVE | $35 | GIRO.COM

After years and years of burly gloves dominating the market, we've entered a new era of slimmed down models that place a lot of emphasis on keeping your digits nimble. Suddenly, grips are meant to be felt and "connected with." There's certainly something to all that–it's difficult to grab a brake lever in 2 milliseconds flat if you feel like you have a baby diaper taped to the middle of your paw.
I get that. Then again, I tend to clip tree trunks and often find myself reading the forest floor as if it were a giant braille edition of the phone book. I eat shit on the regular–particularly when winter rolls around and I find myself renewing my love-hate relationship with mud, roots and wet rock. Tactile-enhancing gloves are all good and well, but I need a glove that actually protects my mitts.
That's why I find the Xen an interesting glove–it's lightweight, but also offers a decent amount of protection. It's a kind of happy medium glove.
Giro's calling card is fit–it's a company that has always focused on taking a known product–helmets, shoes, gloves, etc.–and making something new that simply meshes better with the human body. Giro, for instance, stormed the market in the mid-80s, when they debuted the Prolight–a helmet that weighed a fraction of what was considered normal for helmets. But gloves? There are, and have always been, a lot of very good gloves out there. Making gloves better was a harder nut to crack, though Giro has been at it for years now. To that end, the Xen feature a three-panel Clarino palm, which the company claims improves comfort and dexterity.
The Xen, however, doesn't entirely forgo padding–there's a sizeable lump of the stuff where the heel of your hand meets the handlebar or, in the case of an endo, something hard and pointy. The Xen also features a bit of extra protection on the last two knuckles and the backs of each glove–right where you'd smack a tree trunk or plow through a patch of stinging nettles.
While it's not obvious, the back of the thumb features a soft micro-fiber wipe, which handles snot and sweat wiping duties. Finally, the thumb, index and middle fingers are swathed in a touchscreen-friendly material that allows you to get your mid-ride Strava on or answer that annoying-as-hell text message or phone call.
While the Xen isn't as bomber as some other gloves on the market, it strikes a smart balance between the minimalist models and the over-the-top faux motocross mitts out there. At $35, it's also priced right.
Related:
Tested: Specialized Lodown Gloves
Tested: Troy Lee Designs SE Gloves