By Vernon Felton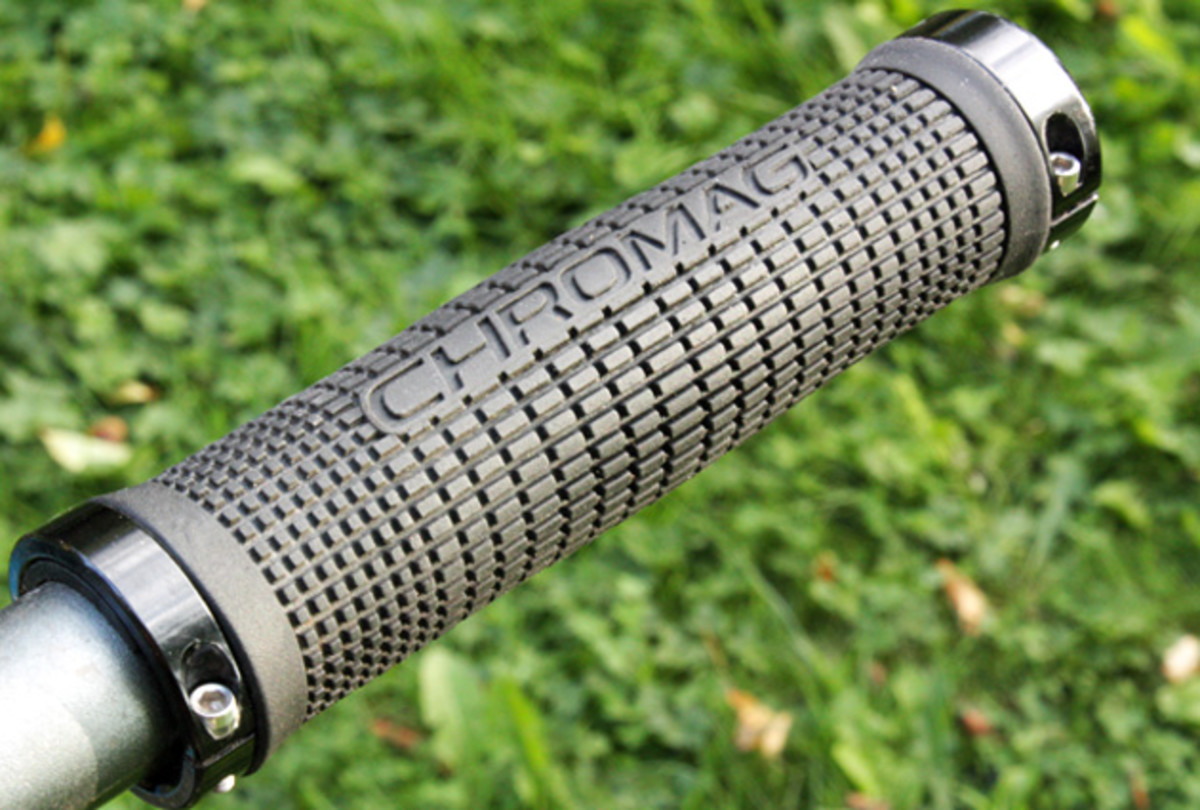 Chromag Squarewave Grips | $32 | chromagbikes.com
I almost never think about handlebar grips. Let's face it, if they don't slip and they offer decent traction for your mitts, you're pretty much golden. The bar is kinda low in this product category.
But then I started using Chromag's Squarewave grips and, I have to admit, they got me thinking about grips because these things are so comfortable and so, er, grippy, that they made me realize that most of my other grips aren't cutting the mustard. These things are truly that good.
The Squarewave features a slight bulge in the middle section of the grip that just feels … almost, obscenely comfortable. I suppose if you have tiny hands, that bulge might prove a bit annoying, but I found it gave my hands just the right amount of support on long rides. I know, I hesitate using words like "support" in a grip review and I feel like a prat doing it here, but if you try the Squarewaves, you'll see what I mean.
The Squarewave is made from a soft (25a durometer) rubber that's been dosed with a "proprietary" additive, which gives the grip a nice tacky feel, yet keeps it from wearing prematurely. It works. The grip also features Chromag's own "split-teardrop" clamp, which keeps things nice and tight while also covering the bar end, which keeps you from core-sampling yourself during a wreck.
So there you have it—exceptional grip in both wet and dry conditions, excellent durability and outstanding comfort.
More from Chromag: