When it comes to mountain bike helmets, you're generally faced with two choices: (1) Go for ultimate protection with a full-face helmet, but suffer in your mobile brain sauna while riding anything but descents or (2) Sacrifice some protection, but gain a ton of comfort by going with a lighter, better-ventilated, half-shell helmet. Bell's Super 2R helmet, however, effectively kicks that paradigm to the curb by offering both helmets in a single package. Unsnap three buckles and the lightweight full-face helmet transforms into the popular Bell Super 2 model. That is a pretty cool proposition. How does it actually fare on the trail?
BELL SUPER 2R | $200 | BELLHELMETS.COM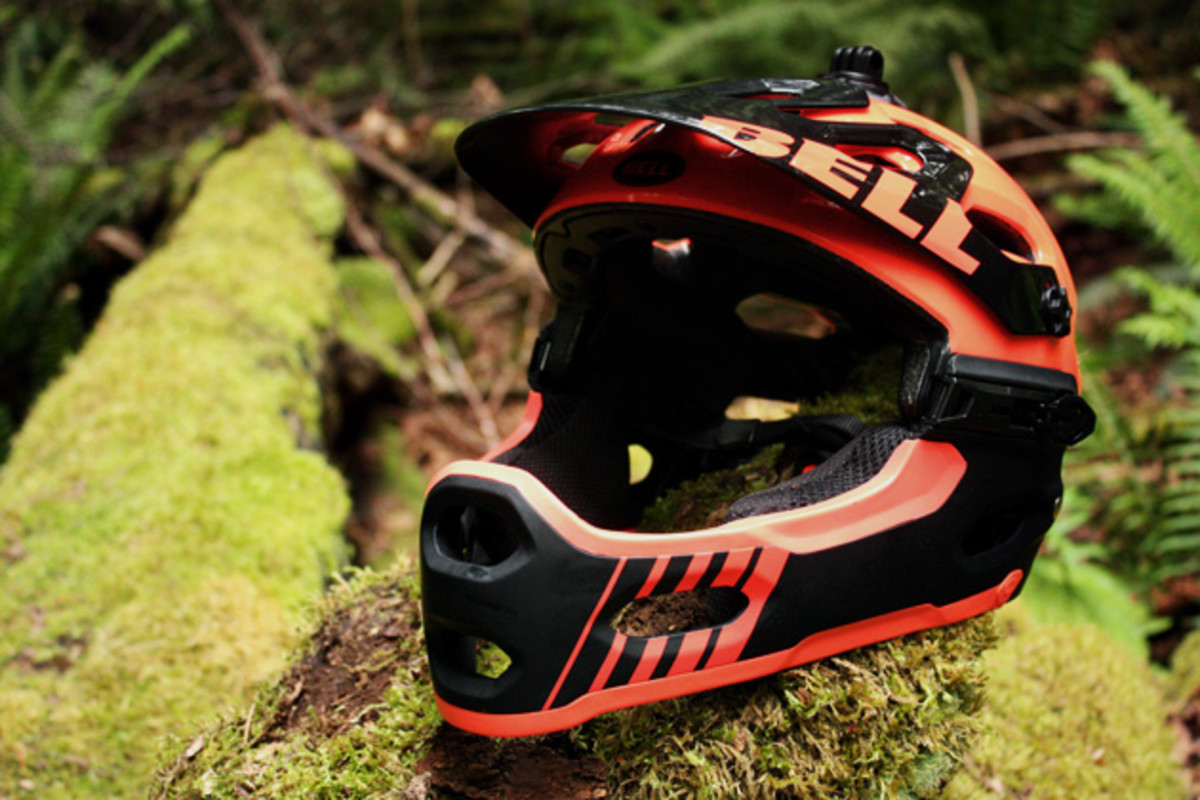 THE TRANSFORMER
This isn't the first time a helmet company has tried the two-in-one trick. Giro and Troy Lee Designs both stomped these grounds back in the late `90s, but the Super 2R is a much more refined bit of kit. The removable chin-bar on the Super 2R snaps into place with three ski-boot style buckles. It takes all of a couple seconds to go from Mountain Dewd to Lycra Boy. It's a very simple and secure system.
I stunned a group of riders last week when I unstrapped the Super 2R's chin bar from my Camelbak, snapped a couple of buckles and was suddenly holding a full-face helmet. "Can I see that?" one asked. I handed the helmet over to the guy who hefted it for a moment before shaking his head and exclaiming, "Man, this hardly weighs anything!"
That's the other part of it: The Super 2R tips the scales at 694 grams. If that's a meaningless number to you, let's put it this way: It weighs about half as much as a dyed-in-the-wool DH helmet. The Super 2R is thoroughly Swiss-cheesed with ventilation ports. It also sports four large ports at the brow, which help draw air across your scalp. While the Super 2R isn't as comfortable as the lightest of cross-country lids, it is certainly a hell of a lot more enjoyable to wear than just about every full-face helmet I've ever strapped to my head.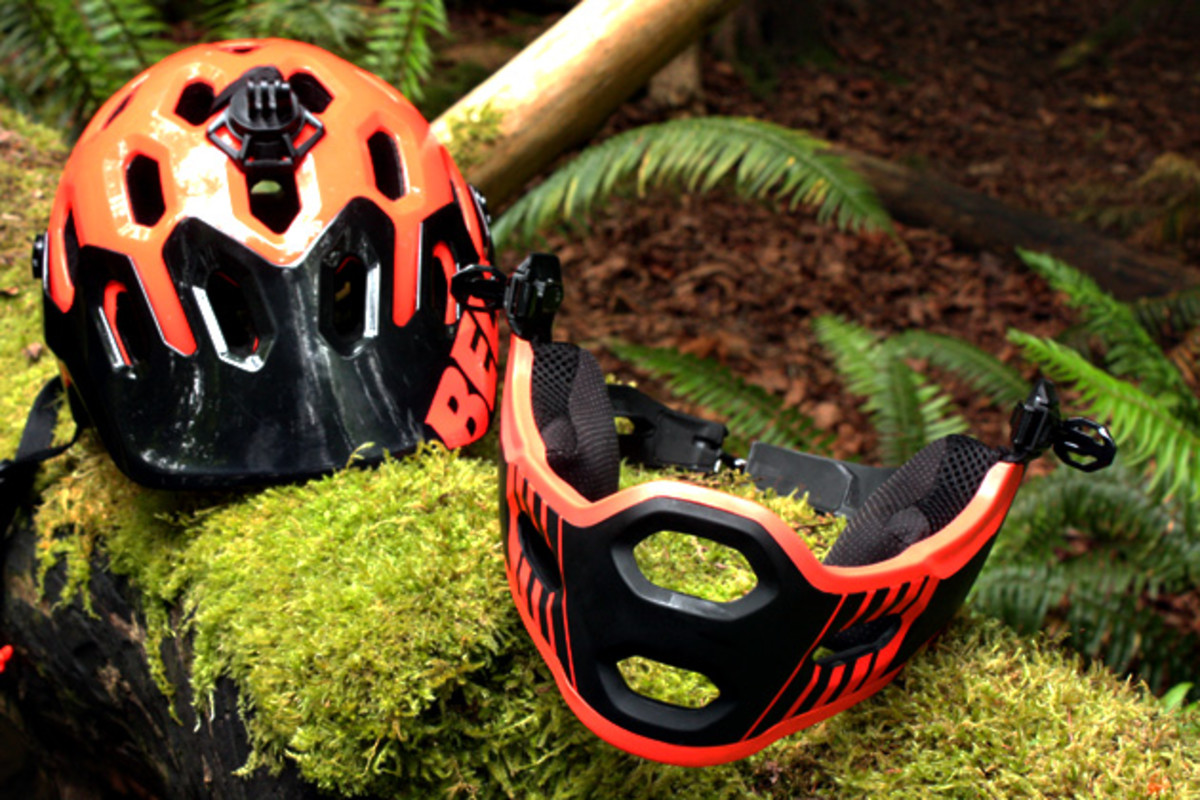 BUT WHAT DOES IT SACRIFICE?
You might argue that you shouldn't climb with your full-face helmet on in the first place, so there's no need for a super light and comfy full-face. I know, I know. I see dozens of guys pedaling up the local mountain every day with their helmets swinging around on their handlebars or strapped, Quasimodo-style, to their packs. It's a cool look, but toting your helmet around instead of actually wearing it assumes that you know when and where you're going to crash. You can probably trudge your way up a fire road without incident 99 percent of the time, but that's still playing fast and loose with the odds. Shit, as the Buddha so famously said, happens. It's better to be prepared for it.
Of course, if the Super 2R is so fabulously light and comfy, isn't it giving up something? Like the ability to protect your head and face? Good question. Bell, for its part, contends that the Super 2R's chin bar has held up in testing, but is also clear that the Super 2R isn't meant to replace pure downhill helmets. If you're heading to the chairlifts this summer, by all means, go with a dedicated full-face.
On the other hand, if you are pedaling for miles in order to reach that 'epic' descent that simultaneously thrills and scares the crap out of you, the Super 2R is just the ticket.
THE BOTTOM LINE
Our test helmet sells for $200. If you're willing to pop for another 20 bucks, you can get the MIPS-equipped version. Missed all the hoopla surrounding MIPS? Here's the deal: It's basically a plastic liner that slips a few millimeters on impact and reduces the kind of rotational forces that often lead to concussions. If you can't dump $200 bucks on a helmet right now, you can also upgrade the current Bell Super 2–adding the $75 chin bar to it later on. First-generation Bell Super helmets, however, aren't designed to party with that chin bar.
If you are particularly fond of your front teeth and are equally fond of pushing your limits on descents, but just aren't willing to hump a heavy and sweaty downhill helmet around, the Super 2R is going to be right up your alley.