Spot Brand Cream SS | 3,500-$8,700| spotbrand.com
A press release from Spot Brand, a name synonymous with singlespeeds and belt drive singlespeeds, dropped into our inbox the other day announcing a titanium hardtail called the Cream. Besides being grossed out by the model name (thank God it's not printed on the tubing anywhere), we were a bit curious how a frame with no suspension and its weld burns left on could cost $3,500. So we got on the phone with the brand's president, Andrew Lumpkin to get the 4-1-1.
It turns out the Cream–a project three years in the making–is much more than its unpainted surface reviles. People love the ride quality of titanium because it has a nice supple feel compared to steel and aluminum, but this quality makes getting a titanium frame capable of running the Gates Carbon Drive Belt difficult. Drivetrain stiffness needs to be high in order to keep the belt from getting thrown off when the bottom bracket flexes from side to side, but Spot wanted to maintain vertical compliance. Which makes sense, because what would be the point of going to titanium if you take away its benefits?
For drivetrain stiffness, the chainstays are beefier and butted less than the seatstays. There's also a cool-looking chainstay bridge, and the BB92 shell allows more welding real estate because the shell actually covers the space that used to be occupied by external bearings. We still have our issues with press-fit, but this may be one legit advantage. For vertical compliance, the seatstays are heavily butted and shaped, and the seat tube has a cutout. The cutout might seem singularly for tire clearance but Andrew said that it actually adds to the compliance of the frame as well.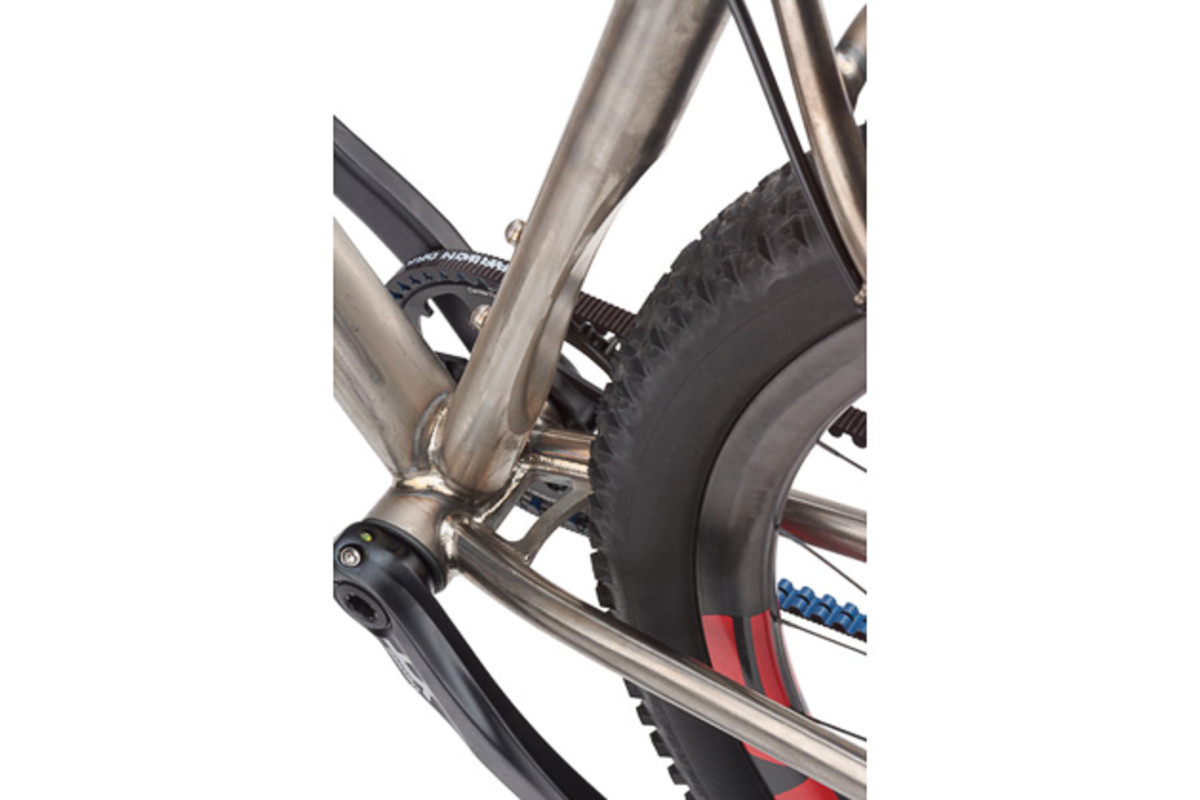 Other highlights include a gorgeously machined headtube and the use of their patented Kobe Slider dropouts–in titanium. Spot didn't just order tubes and a geometry package from a random high-volume builder; the Cream is a carefully engineered project of passion. Where's it made you ask? In Taiwan. Why? Because, unlike popular belief the craftsmanship there is top-notch. The Cream is made in a small shop, and each frame is hand welded by one person, who not only is an expert with a torch, but apparently a tattoo needle as well. in other words, it's a real person with real talents.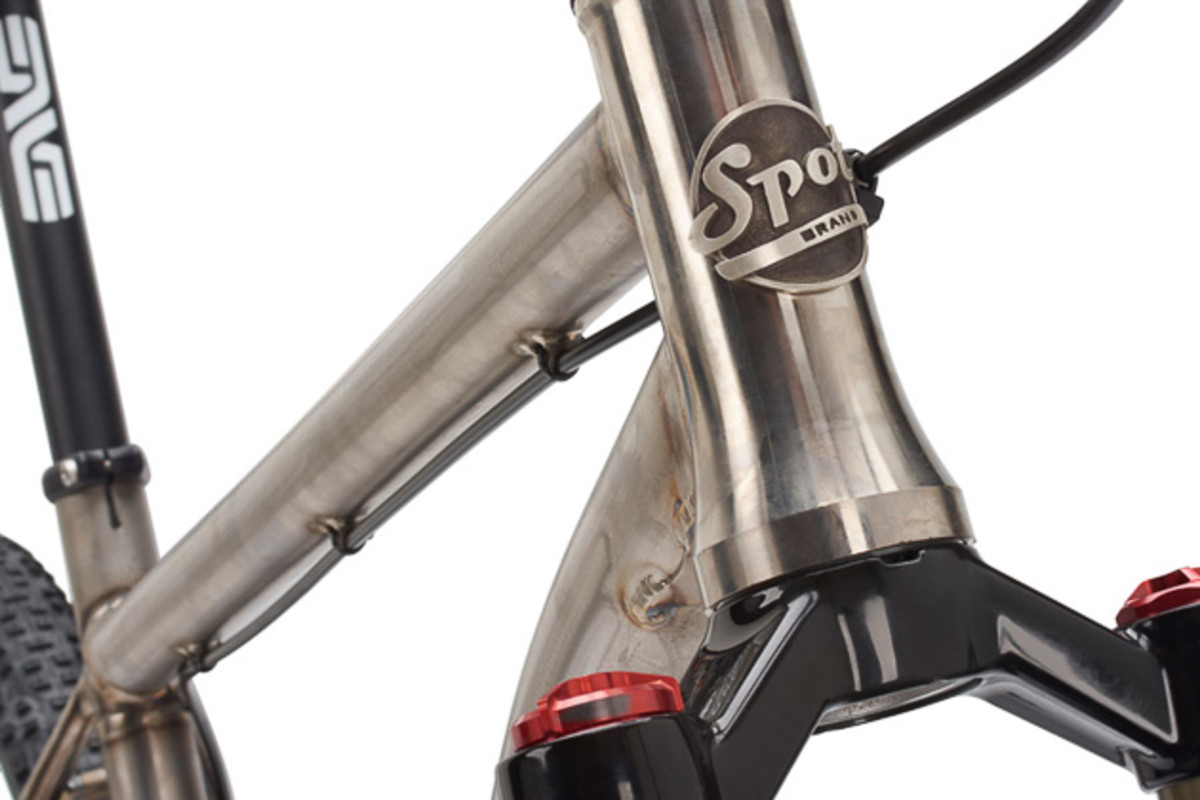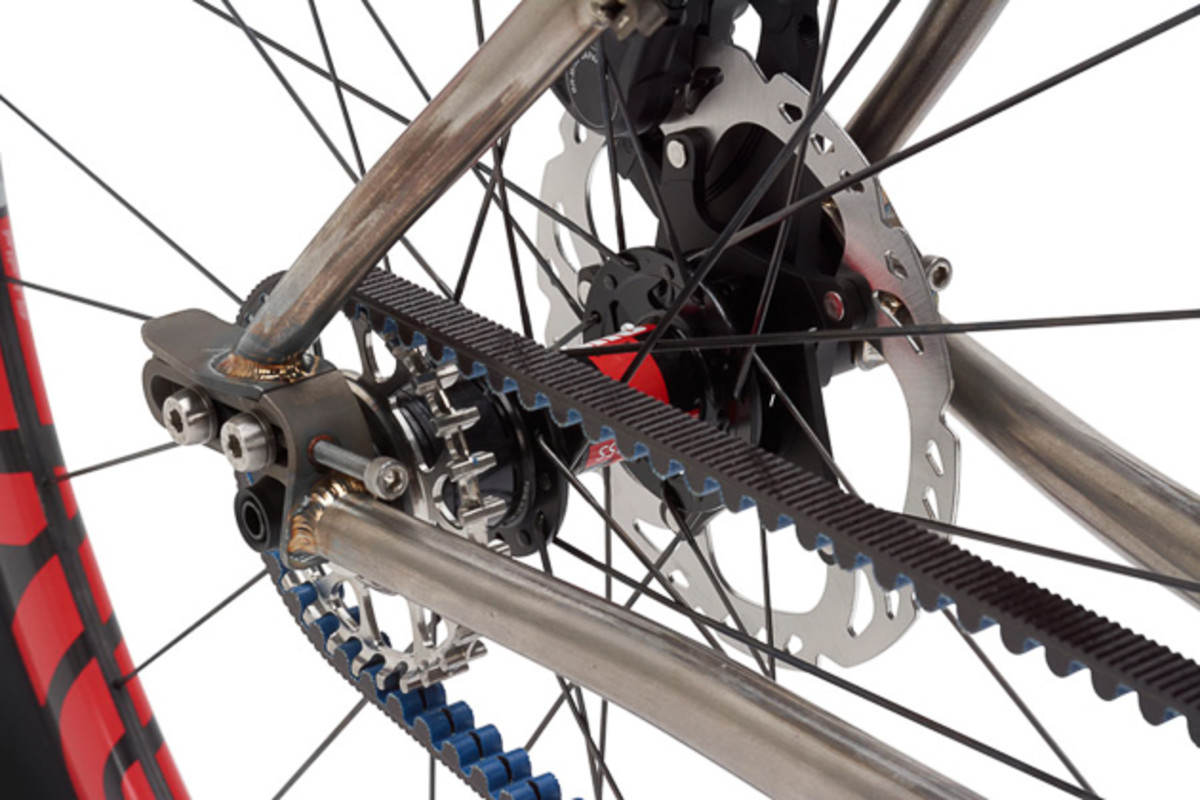 As for the finish, they're calling it Wabi-Sabi, which, according to Wikipedia, "represents a comprehensive Japanese worldview or aesthetic centered on the acceptance of transience and imperfection. The aesthetic is sometimes described as one of beauty that is "imperfect, impermanent, and incomplete."" Spot has done bead-blasted and brushed titanium finishes before, but they got so many comments when testing unfinished prototype versions that they decided to leave it that way for production.  
The Cream is available with a Gates Carbon Belt Drive and top-tier component spec, including ENVE parts and BOS fork, or as a frame only, for now. Lumpkin said they'll be a geared option in the future as well.