Gear Editor Ryan Palmer has had his fun throwing around the newest addition to Specialized fleet, the S-Works Enduro 650B, over the past month. This much anticipated bike–following in the wake of the its bigger brother, the much-loved, long-travel 29er–has been well received by Palmer. Here are his first impressions: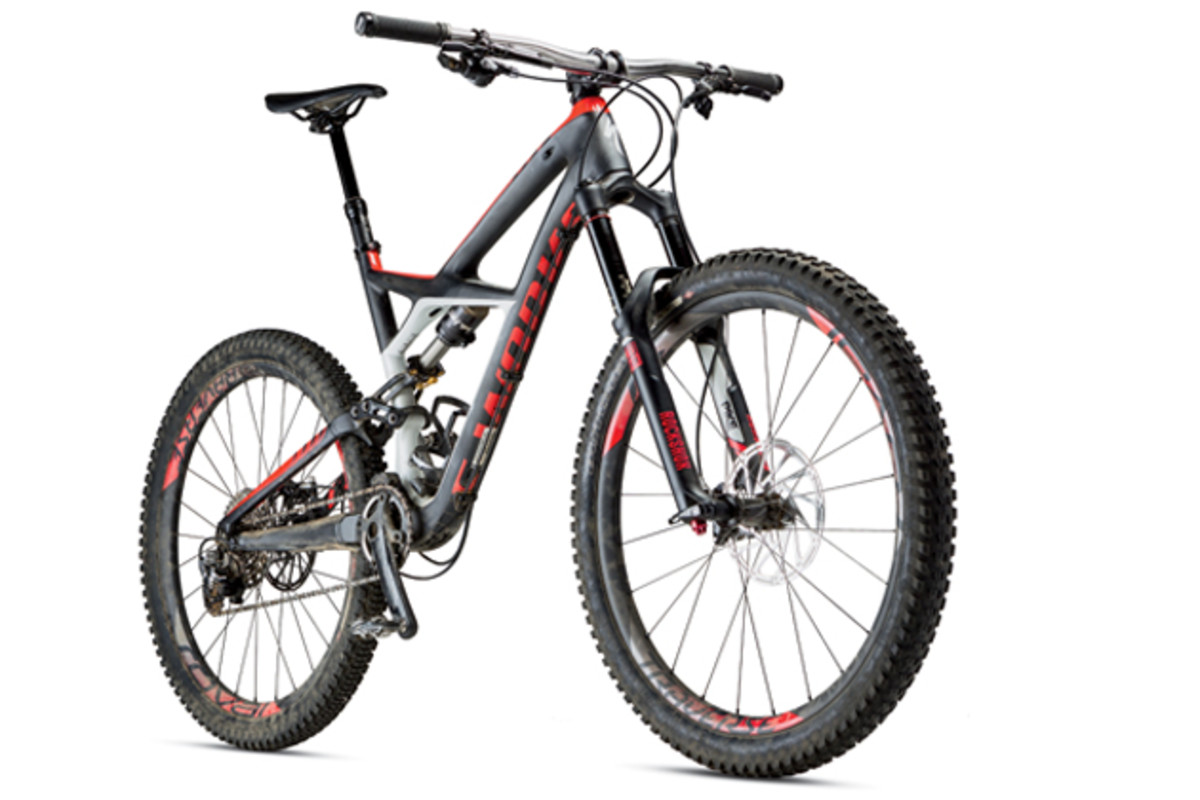 Specialized S-Works Enduro 650B | $9,300 | specialized.com
Typically, bike brands get excited to show us their latest and greatest bikes, but Specialized seemed more stoked to show us its new Henge seat at this year's product launch in Hood River, Oregon, than the new Enduro 650b–a bike so sick that it is impossible to not to get jazzed about it.
It's clear that Specialized is making 650b bikes because it has to. Before 650b blew up, the brand had already been making drastic cuts in 26-inch-wheeled bikes in favor of 29ers. Engineers pretty much negated the need for small wheels last year with the Enduro 29, a bike that you could only hate if you hadn't ridden it yet. I suppose it's tough to blame Specialized for the move away from small wheels. But some people–actually, a lot of people–seem to really like 650b bikes, so Specialized is reluctantly chiming in.
The Enduro 650b absolutely rips for a bike Specialized didn't want to make. It gets 165 millimeters of travel and sports an aggressive 65.5-degree headtube angle, a full 2 degrees slacker than the big-wheeled version. The bike whips around and transfers from one corner to the next quickly with minimal rider input. The 16.5-inch chainstays put the wheel seemingly directly beneath the rider, making it easy to load up in corners, and to get the front wheel up at a moment's notice. Compared to its big-wheeled big brother, the 650b Enduro is like a pre-pubescent kid with a sugar high before growing its wheels and becoming a stable adult.
The Enduro 29 requires more body English to maneuver, but climbs and rolls through the chunky stuff faster and has more cornering traction. I have a lot of fun on both bikes. I'll feel spunky one day and want to slide around on the little-wheeled bike, but switch modes the next day for the stability of the 29er. I'd recommend riding both bikes before you buy.
The S-Works model is dressed to the nines with SRAM XX1, Specialized S-Works cranks, a RockShox Pike fork, Cane Creek DB Inline shock and Roval Traverse SL Fattie carbon-hooped wheels. You'd be a sucker to buy into the S-Works, though, because the Expert Carbon is essentially the same bike with aluminum hoops and costs $6,600. Plus, the Expert has SRAM cranks, which I prefer to the Specialized ones because they're more versatile and fit a smaller ring. Also worth checking out is the $4,900 Enduro Elite, which has basically the same spec with an aluminum frame.