By Nicole Formosa and Ryan Palmer
Bike's staff went mining for next year's hottest goods on Wednesday as North America's largest cycling trade show kicked off. Here are some of our finds:
Alpinestars Volcano Knee Guard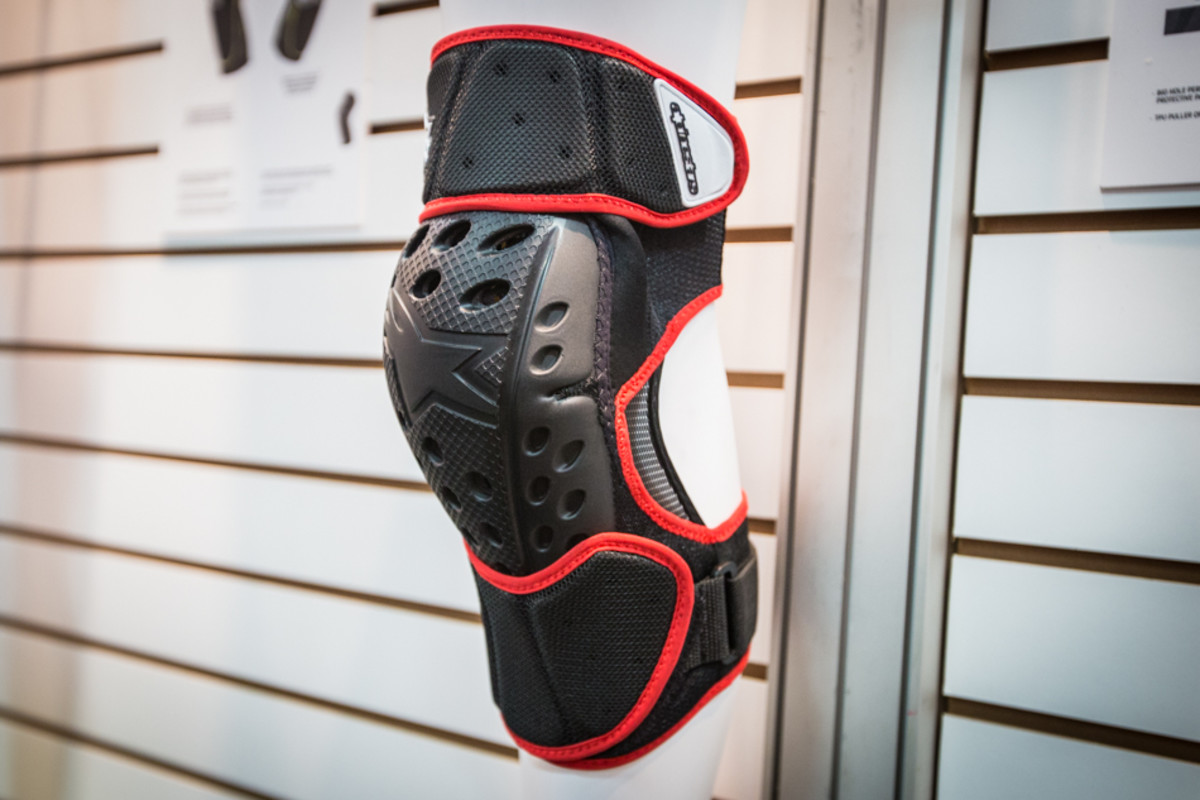 Alpinestars introduced a new, featherweight knee guard called the Volcano. At just 170 grams apiece, they seem surprisingly tough for the weight. Plus, there's no need to remove shoes to get these on and off because they open up completely. The Volcano guards are meant for trail protection, and are designed for full range of motion for all day pedaling.
Hope's Press-fit BB Solution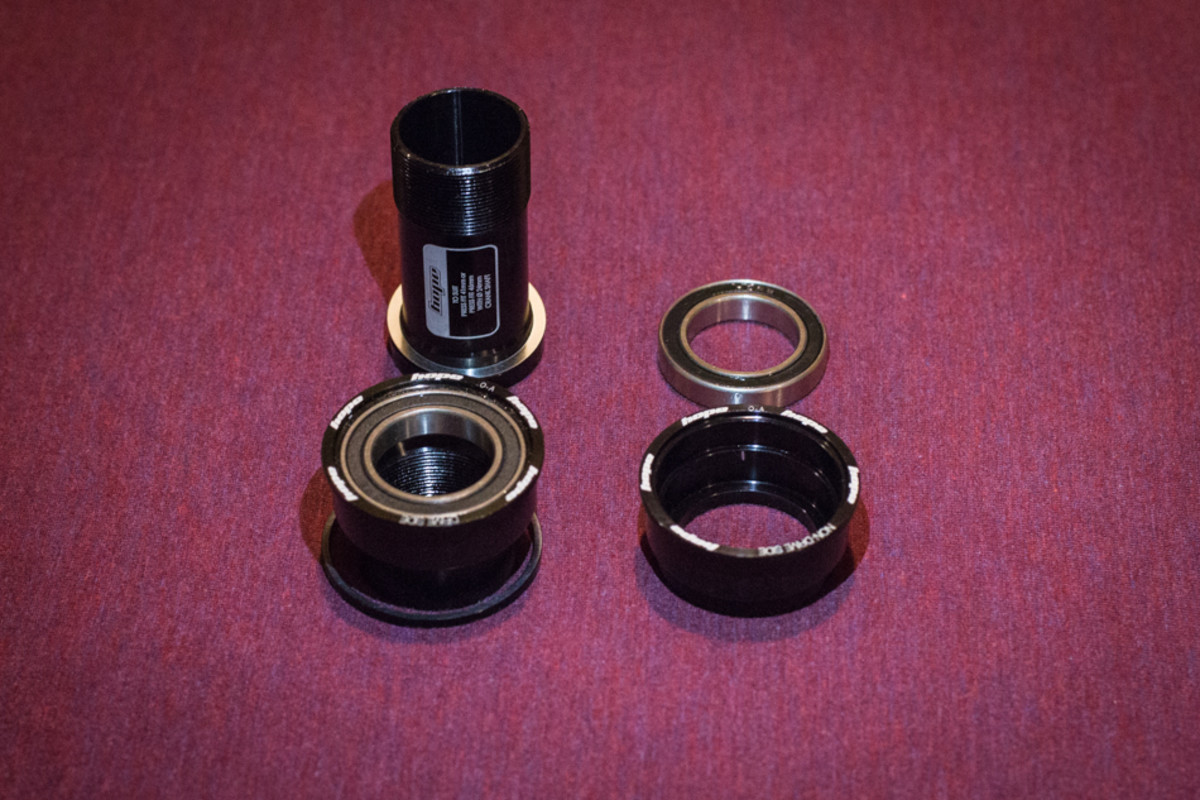 The whole press fit bottom bracket thing is a complete joke, but luckily there are companies like Hope to bring solutions to the problems caused by big dumb companies. Hope's precision aluminum cups still press in but a threaded sleeve ties them together so there's no chance of them wandering out. They go for about $150, depending on configuration.
Push Industries ElevenSix Coil Shock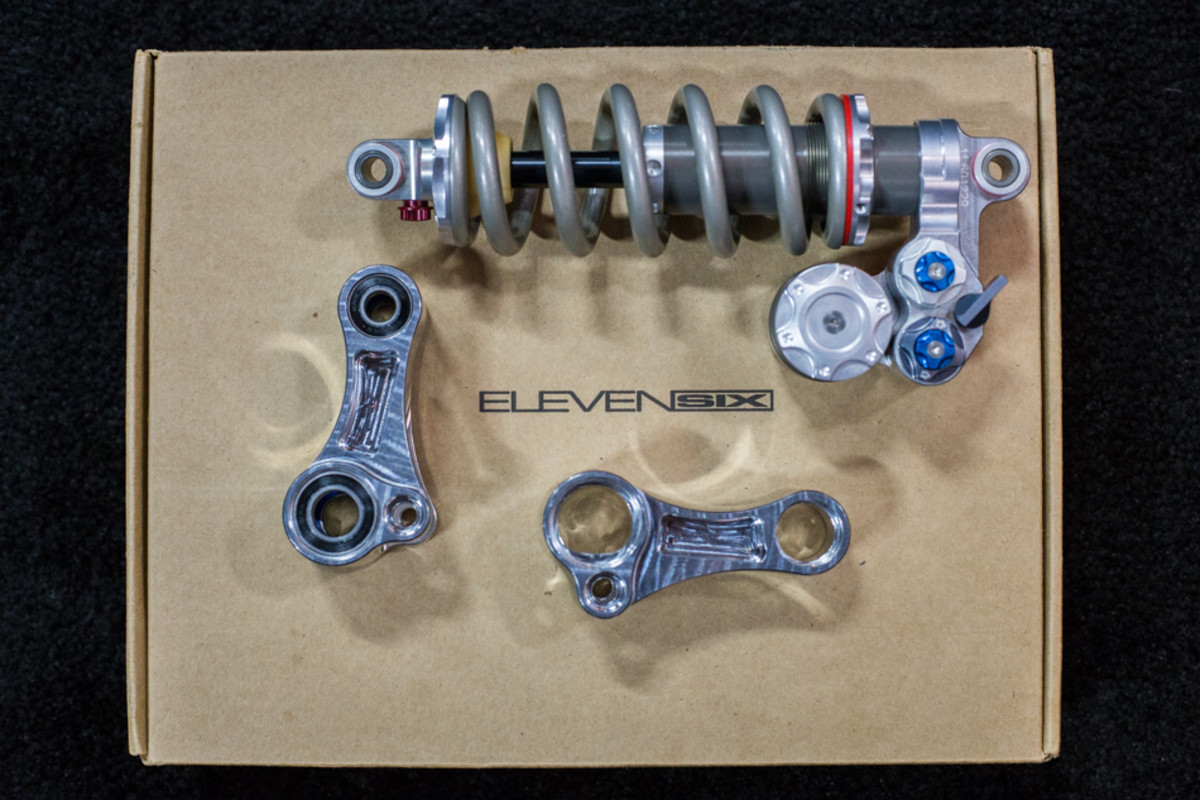 Push Industries got its start in the mountain bike world by modifying mostly Fox and Rockshox shocks and forks, but after several years, set out to make a shock of its own. The ElevenSix features two valves that are completely independent from one another, and that can be toggled back and forth between–essentially making it two shocks in one. Each valve is fitted to the shock depending on the bike it's going on and the rider's preference, and each valve has high- and low-speed compression adjustment. You could have a descending valve and a climbing valve for a trail bike, for instance. Or, imagine you're a bike park rat and you wanted one set of adjustments for flow/jump lines, and another set for natural, technical terrain. With this shock you can have both optimized setups available at the flip of a switch. The shock retails for $1,200, and comes with unbeatable one-on-one customer service and support, including internal part updates and resizing/tuning included in the price of a shock service. Push announced at Interbike that it will be offering the kit shown above for the generation 1 Santa Cruz Bronson, which will include the shock and linkage kit to optimize the leverage curve for a coil shock. The kit will be priced around $1,350.
New Rubber from Schwalbe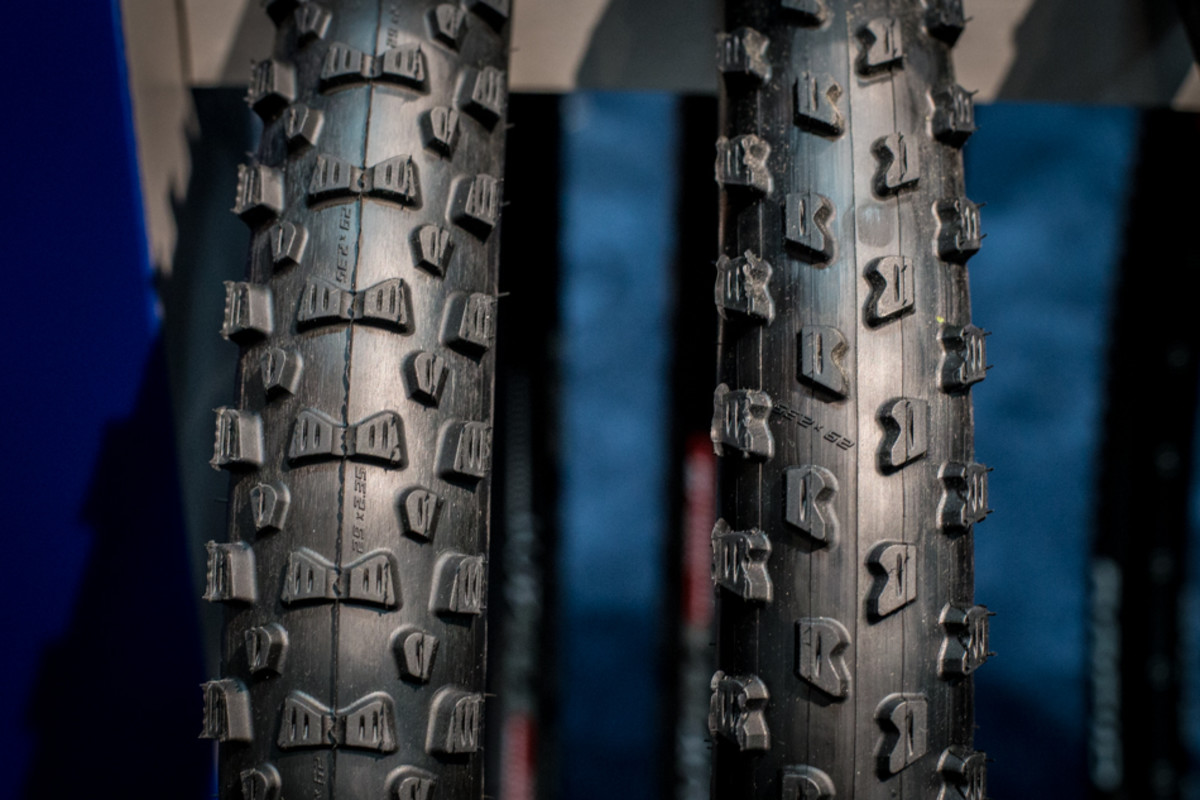 New from Schwalbe is a pair of front and rear specific tires called Fat Albert that honestly look like they're straight out of the 90s, but supposedly feedback has been good so far. The idea behind the oddly shaped tread pattern is that the edges that get traction with square shaped knobs are 90 degrees apart, whereas different shapes can get traction at more angles. That's enough of a reason for us to give them a shot as soon as we can get our hands on a set.
Sombrio's Expanded Women's Line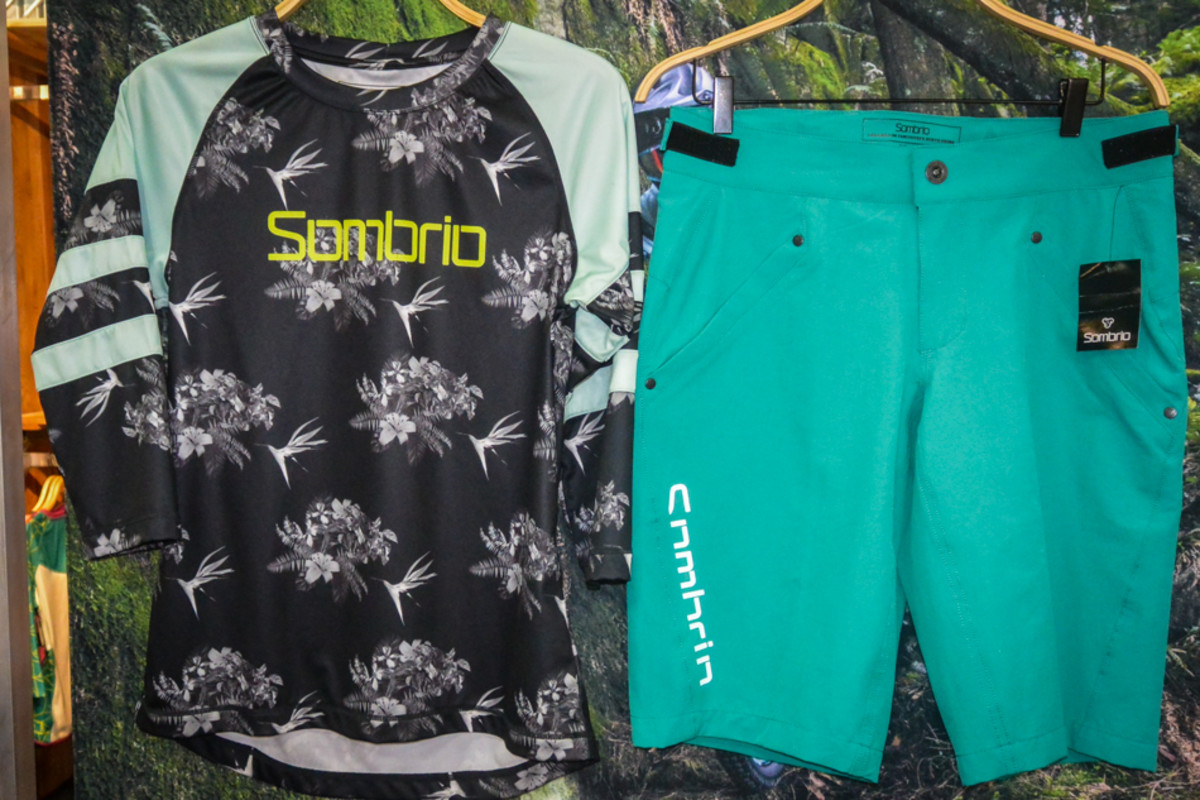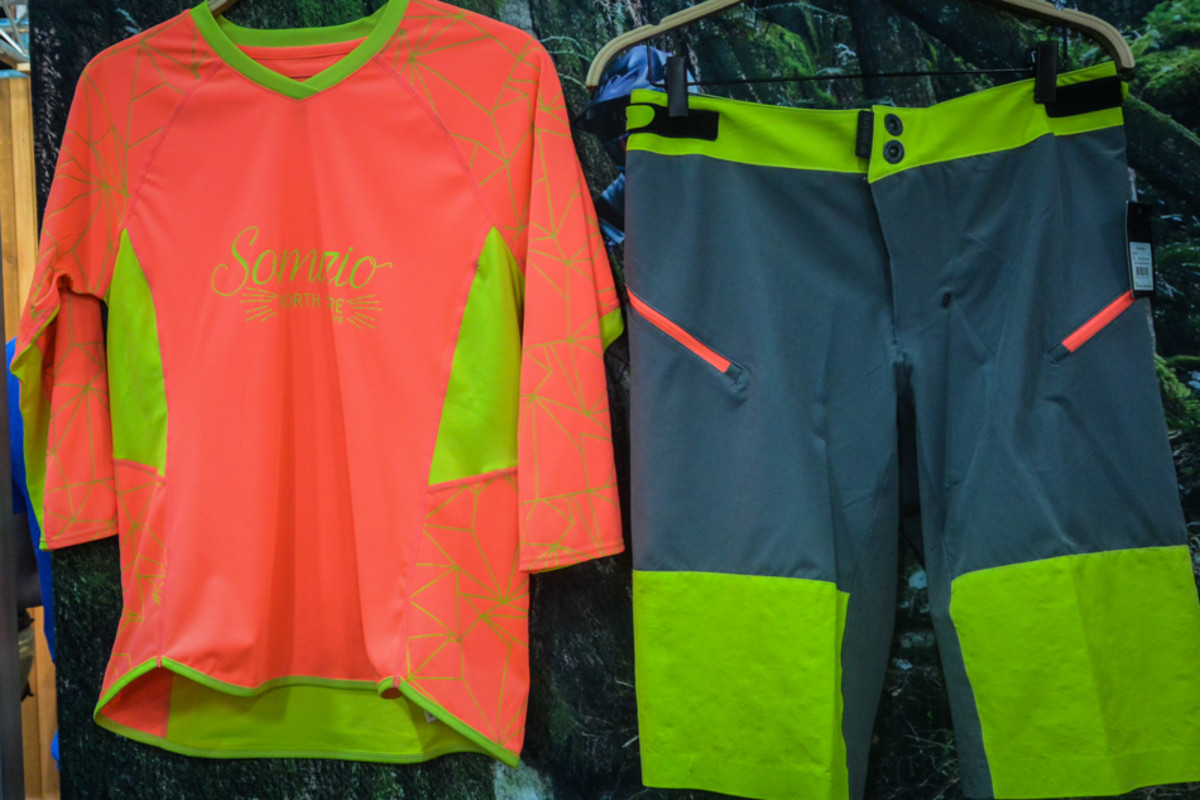 Sombrio doubled its women's apparel line for 2016, tapping deeper into its North Shore roots to design several new pieces. The Vista kit (above) has glow-in-the-dark accents for day-to-night riding. The shorts have a long 13.5-inch inseam, zippered front pockets, liberal ventilation throughout, a reinforced Velcro fly and Velcro waist adjusters. The three-quarter sleeve jersey uses a chill mesh technology on the back panel, which is cool to the touch and lets air flow through the material. It retails for $80. Sombrio has updated its popular Pedigree jersey and V'al shorts (above) with new colors and graphics.
Reynolds' New Carbon Wheels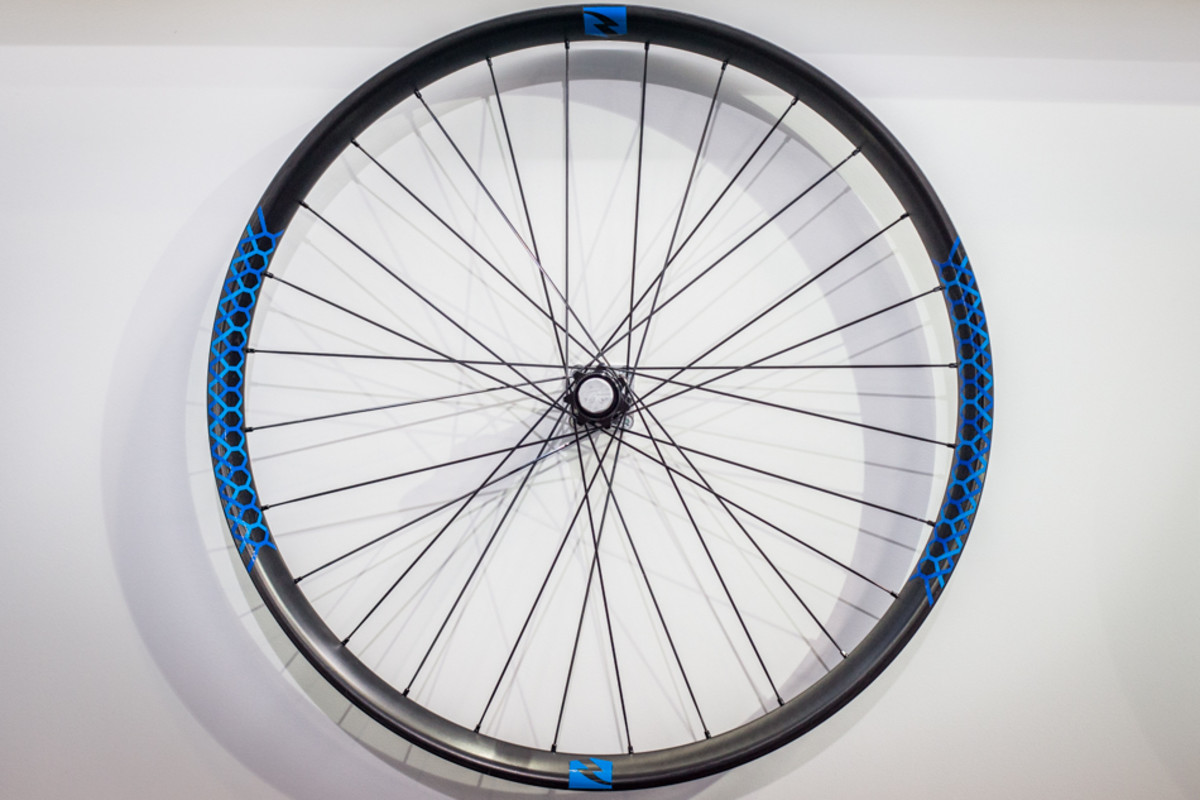 Reynolds brings five new carbon wheels to the market, all spinning on a co-developed Industry Nine center lock hub. The 27.5+ carbon clincher (shown) has an internal width of 40 millimeters with a hookless channel to accommodate plus-sized tires. The hubs come already 'Boosted' to fit the 148-millimeter rear-axle standard for 27.5+ bikes. The wheels weigh just 1,625 grams, but it'll cost you–retail is $2,600. Reynolds also has a carbon clincher 27.5 Enduro wheelset with an internal width of 28 millimeters, a 27.5 Trail set with a 25-millimeter internal width and a 29 Enduro and 29 Trail wheel. Those run $2,500.
POC Helmets and Softgoods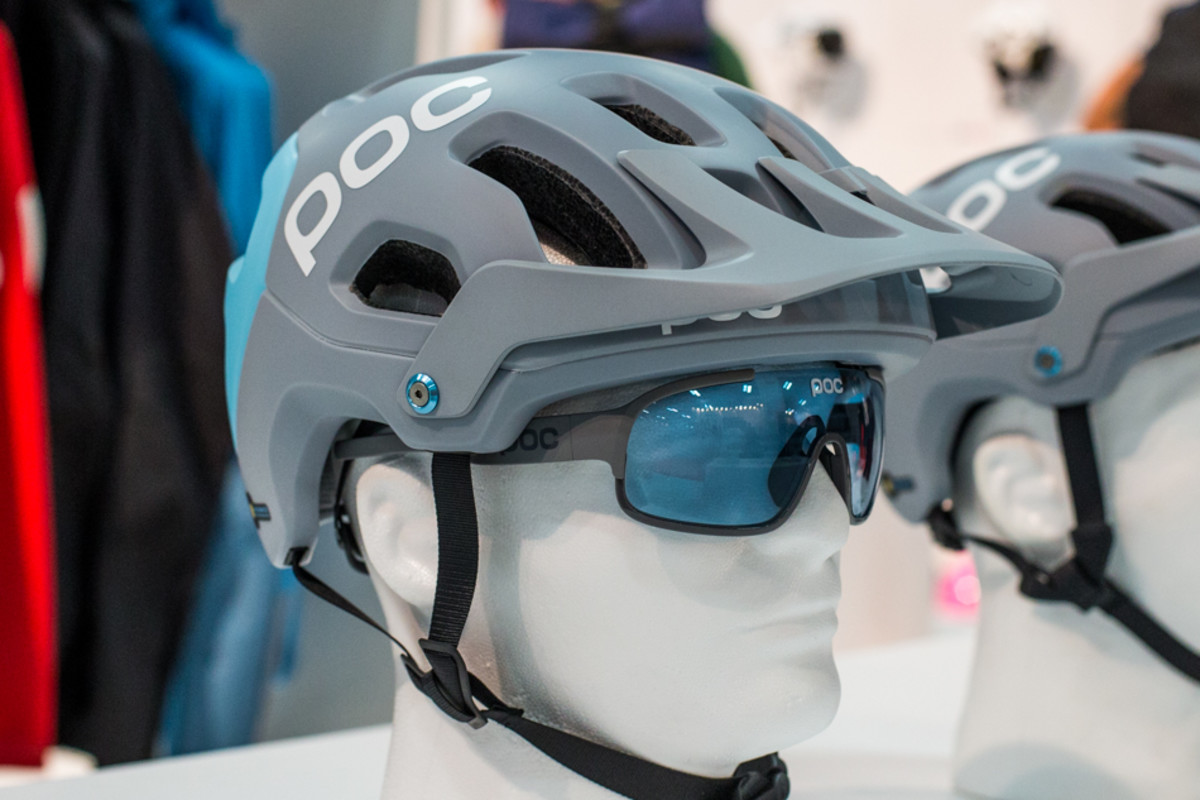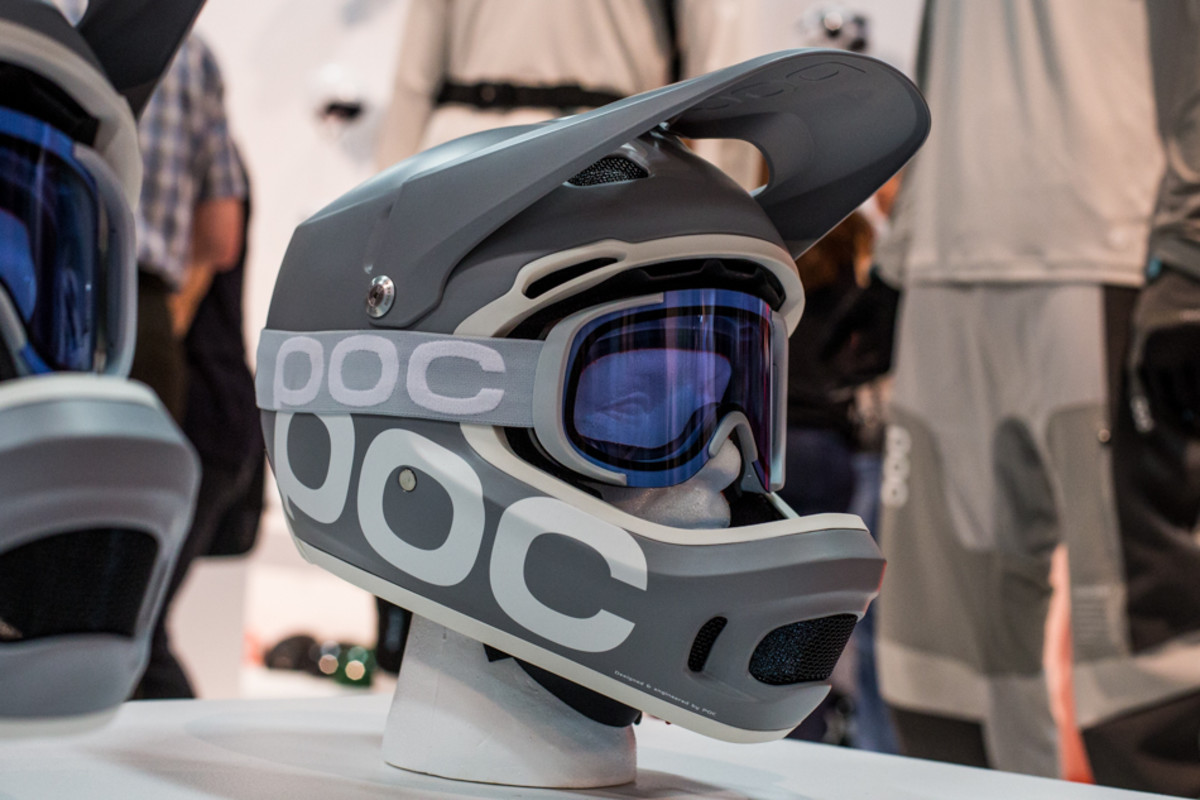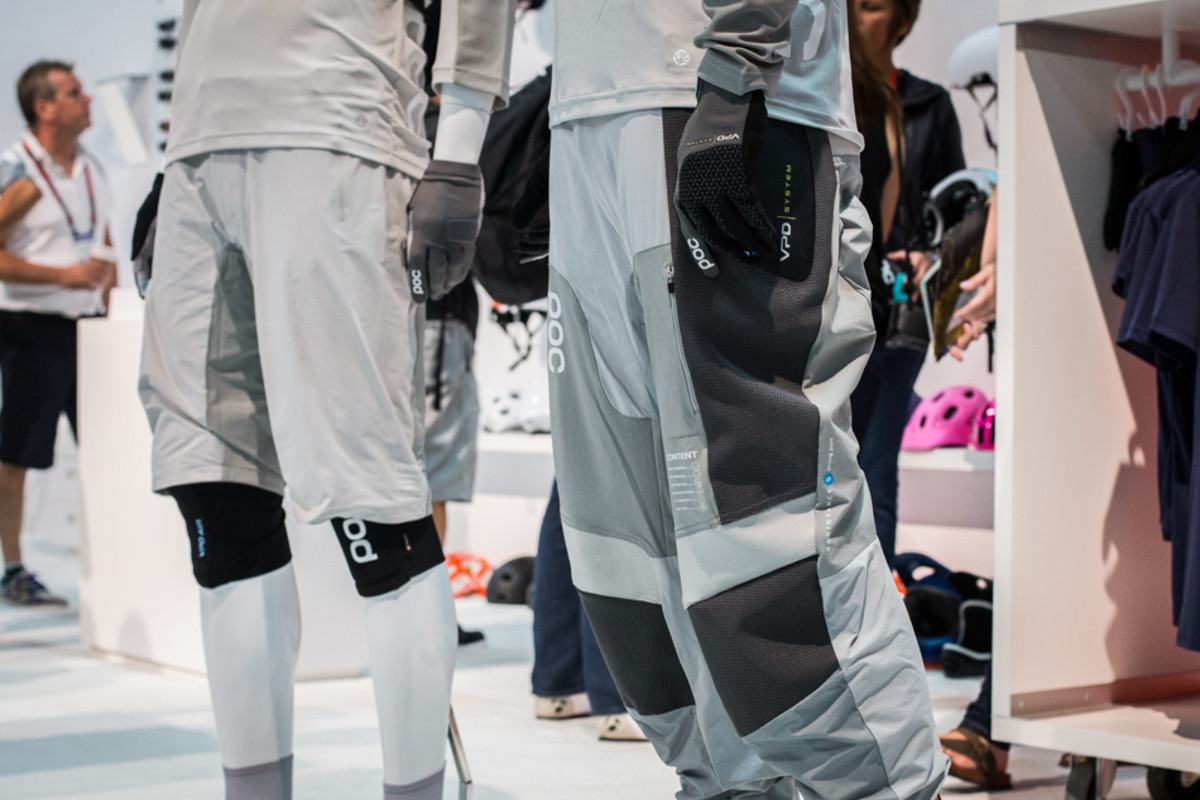 POC came to the show loaded with new goodies for mountain bikers, including the Tectal trail helmet–a cross between the Trabec and the Octal road helmet. The Tectal takes coverage cues from the Trabec with the ventilation and unibody design of the Octal. It has 16 vents to keep your head nice and cool and has a new 360-degree ratchet design so the helmet tightens evenly around the rider's entire head. Retail is $190. For $20 more, the Race version has a POV camera mount, goggle strap and integrated Recco location. The Coron full-face helmet is made with a new advanced fiber material called M-Forge that's meant to better absorb impacts. M-Forge adds a bit of weight and cost, bringing the weight to 1,040 grams with a $450 pricetag. POC has also greatly expanded its apparel line with jersey and shorts that integrate protection in the arms, hips and legs. The apparel and Coron helmet were developed with Intense Cycles as it prepares to bring back a World Cup downhill racing teams.
Paul Components Boxcar Stem and QR-Style Thru Axles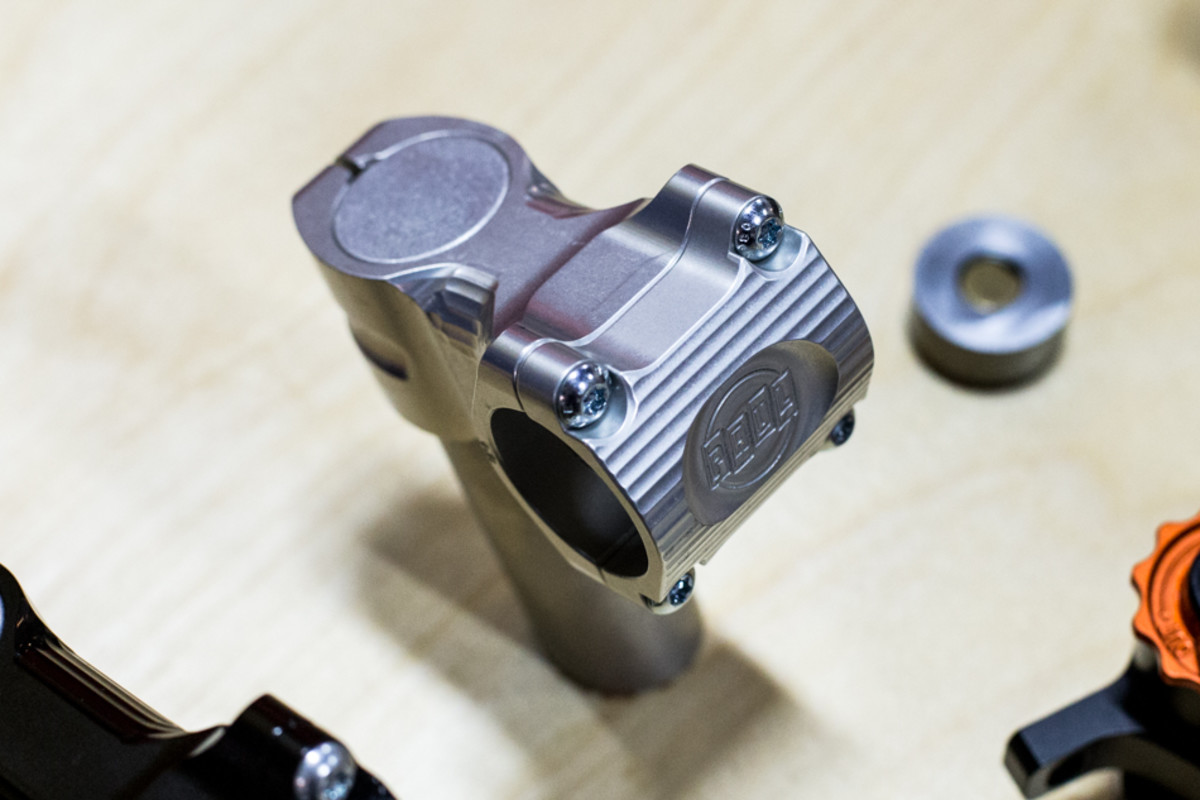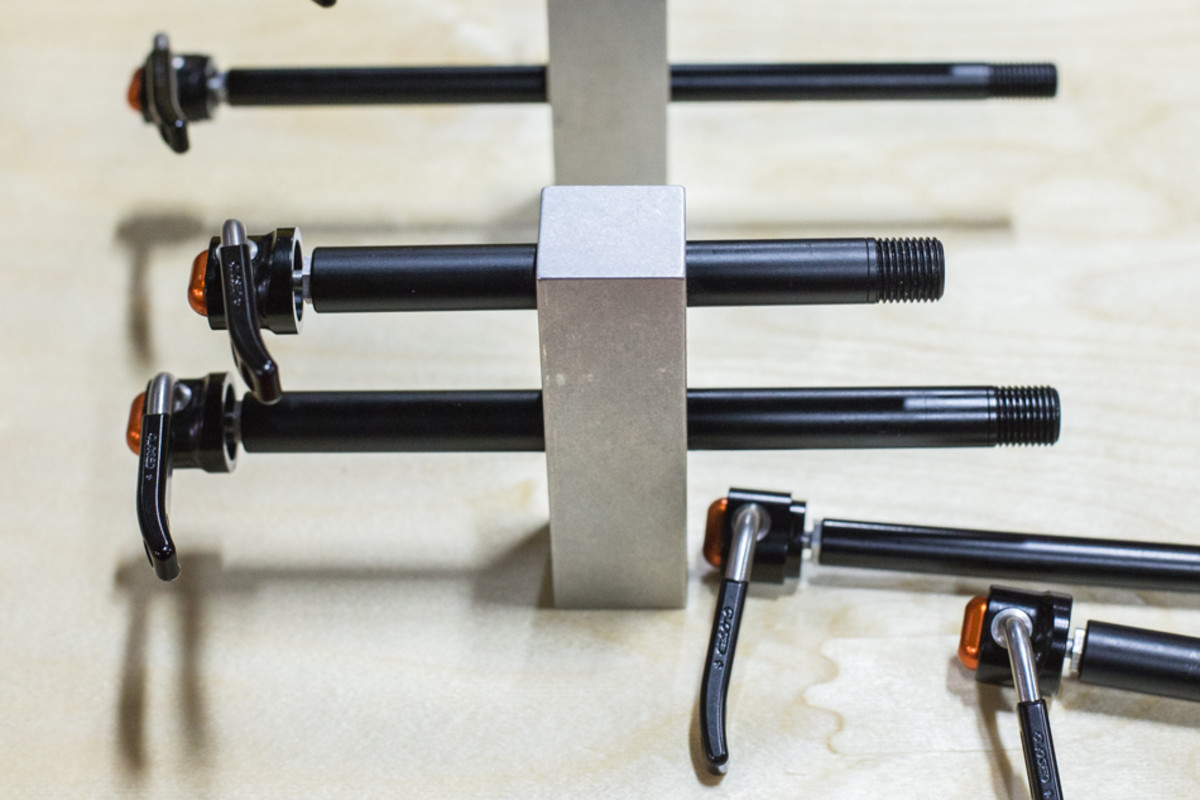 From U.S.-made parts brand Paul Components, comes the Boxcar stem, which is available in 50-, 70- and 90-millimeter lengths with a 15-degree rise on the two longer lengths. It comes in black or silver anodized or polished. Paul also has this nifty thru-axle quick release that allows you to position the lever where you want it before tightening the thru-axle so it always stays in the right place. It comes in 15×100, 15×150, 12×142 or 12×197 sizes.
Knog's Arc Trail Light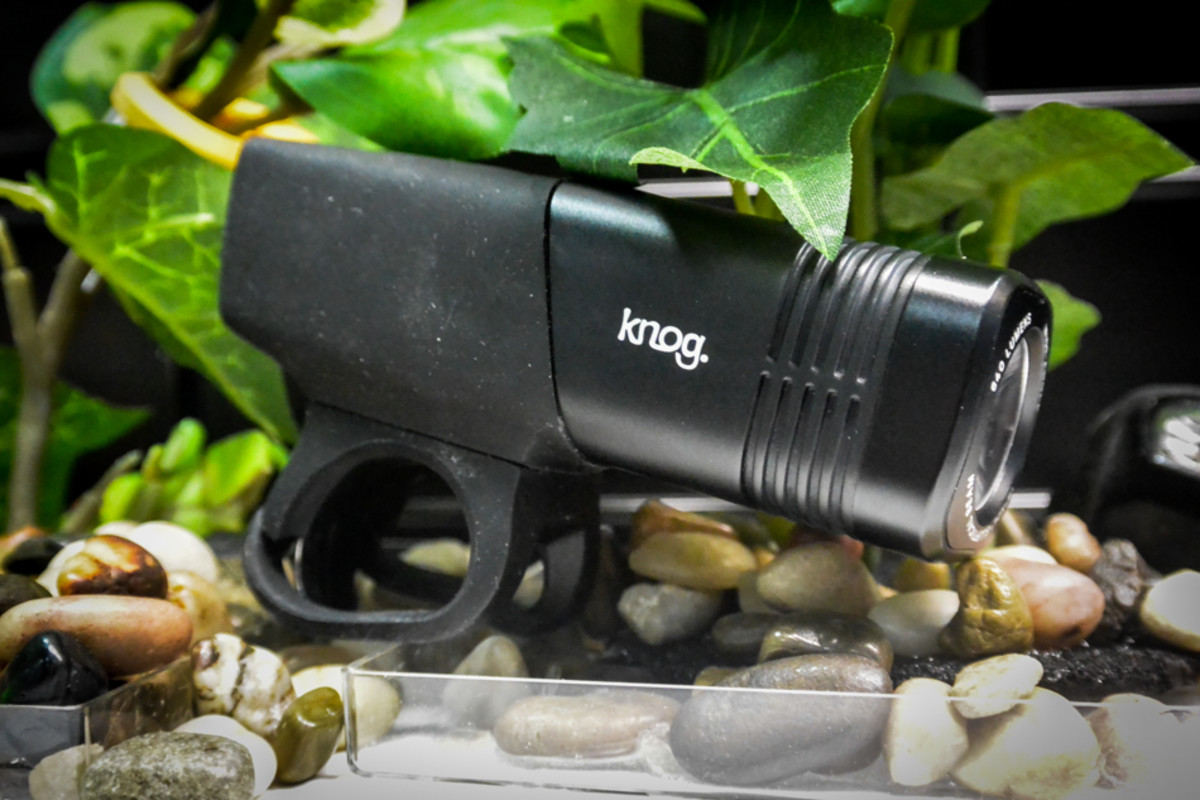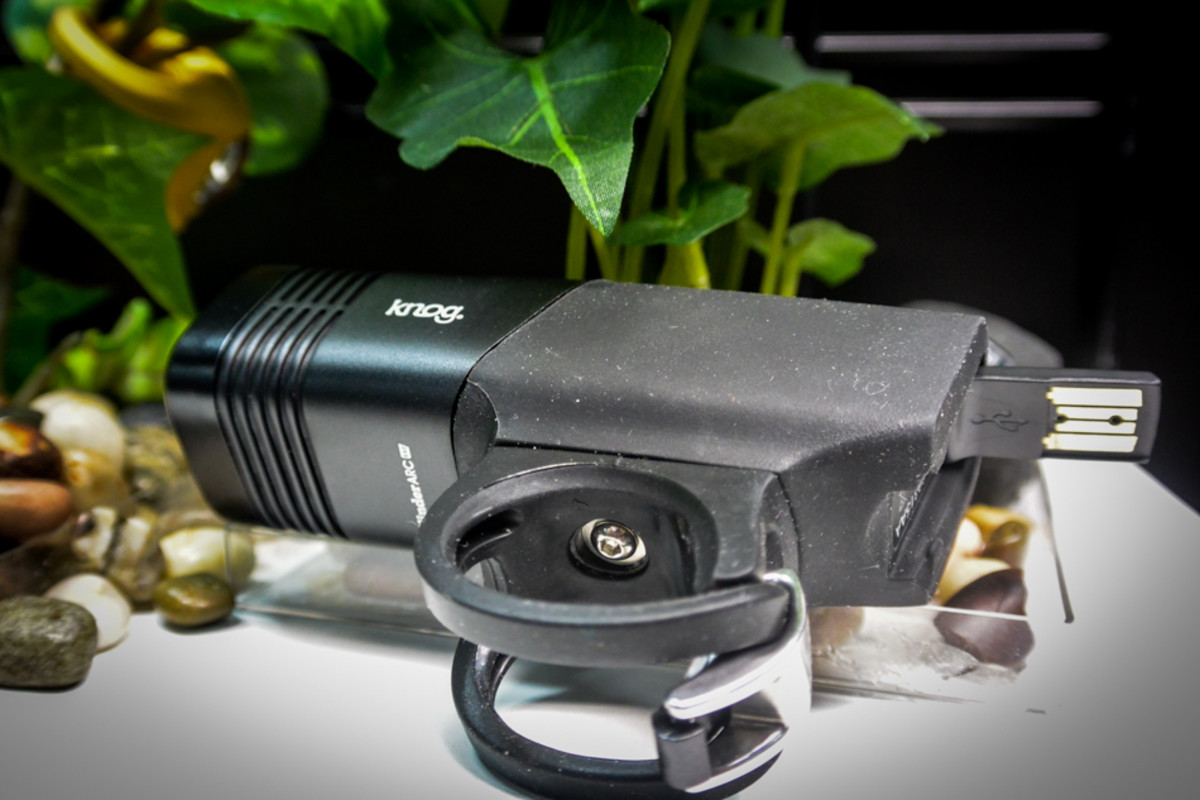 Knog's 640-lumen Arc helps light up the night trail with an elliptical beam for better peripheral sight, a run time of four hours, a waterproof exterior of up to 1 meter and an adjustable bar strap that fits up to 35-mil bar diameter. The coolest feature, though, might be the recharging USB, which folds out from the light, eliminating the need for a pesky cable. The Arc 640 weighs 150 grams and costs $120. Also, Knog has signed a distribution deal with Highway Two for North America and expects its availability to greatly improve with an anticipated representation in 900 shops by next year.
G-Form Pads for Women and Children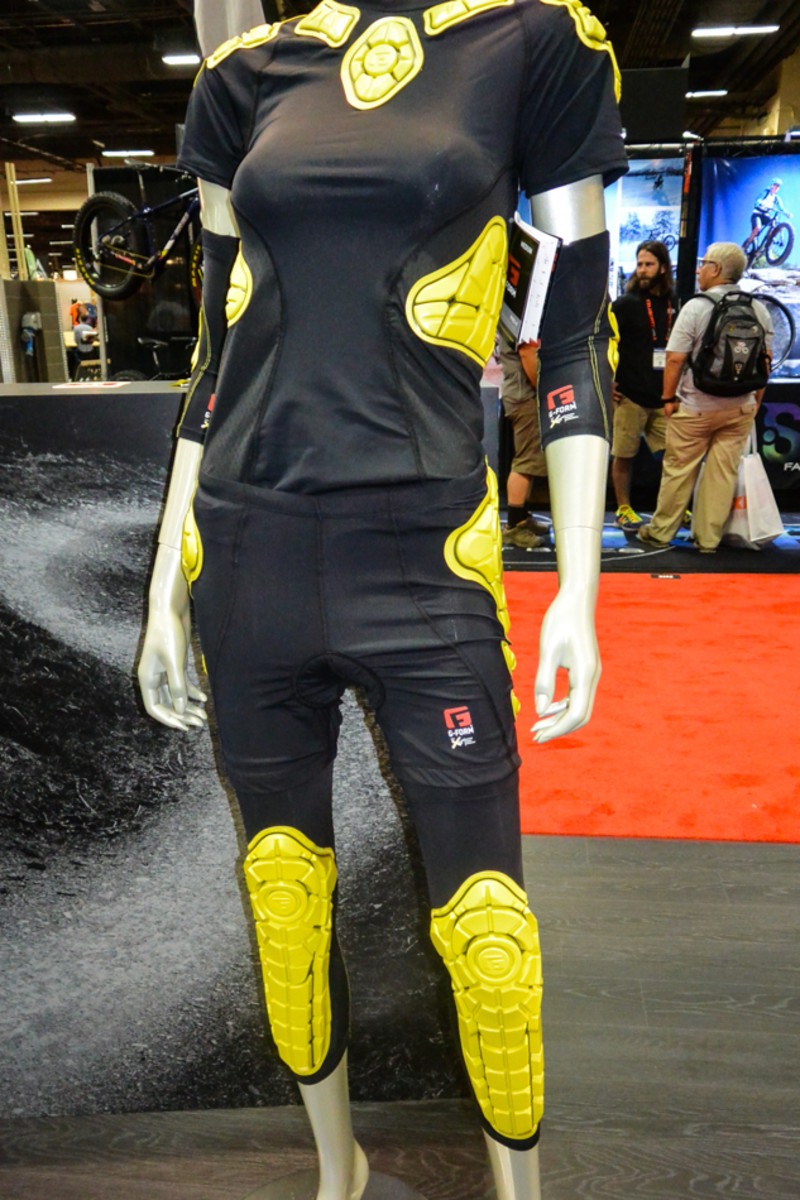 Pad pros G-Form now sells a women's and youth line so smaller riders don't have to try to fit into pads made for a men's body proportions. The moldable foam pads absorb the same or more impact as hard-shelled pads, but keep a much lower profile (except for some of their signature bright colors). G-Form has 80 patents protecting the proprietary technology used in its pads, which are all made in the U.S. The exoskeletal design conforms to the anatomy, protecting vital bones and body parts in a crash. The women's line (above) includes a jersey, shorts with built-in chamois, shin guards and unisex elbow guards.
Related:
30-Second Warning: McGazza's Favorite Pads and the Carson City Off-Road
First Ride: Specialized Stumpjumper FSR Expert 650b
30-Second Warning: Industry Nine Matchstix and Gravity Components with Charlie Sponsel