With the addition of an electronic option to its workhorse XT groupset, an upgrade to a Di2 system will now be in reach for anyone with $800-$1100 to spend. Shimano has also added wireless connectivity, allowing users to program Di2 with any Bluetooth–enabled device.
SW-M8050 Firebolt Shifter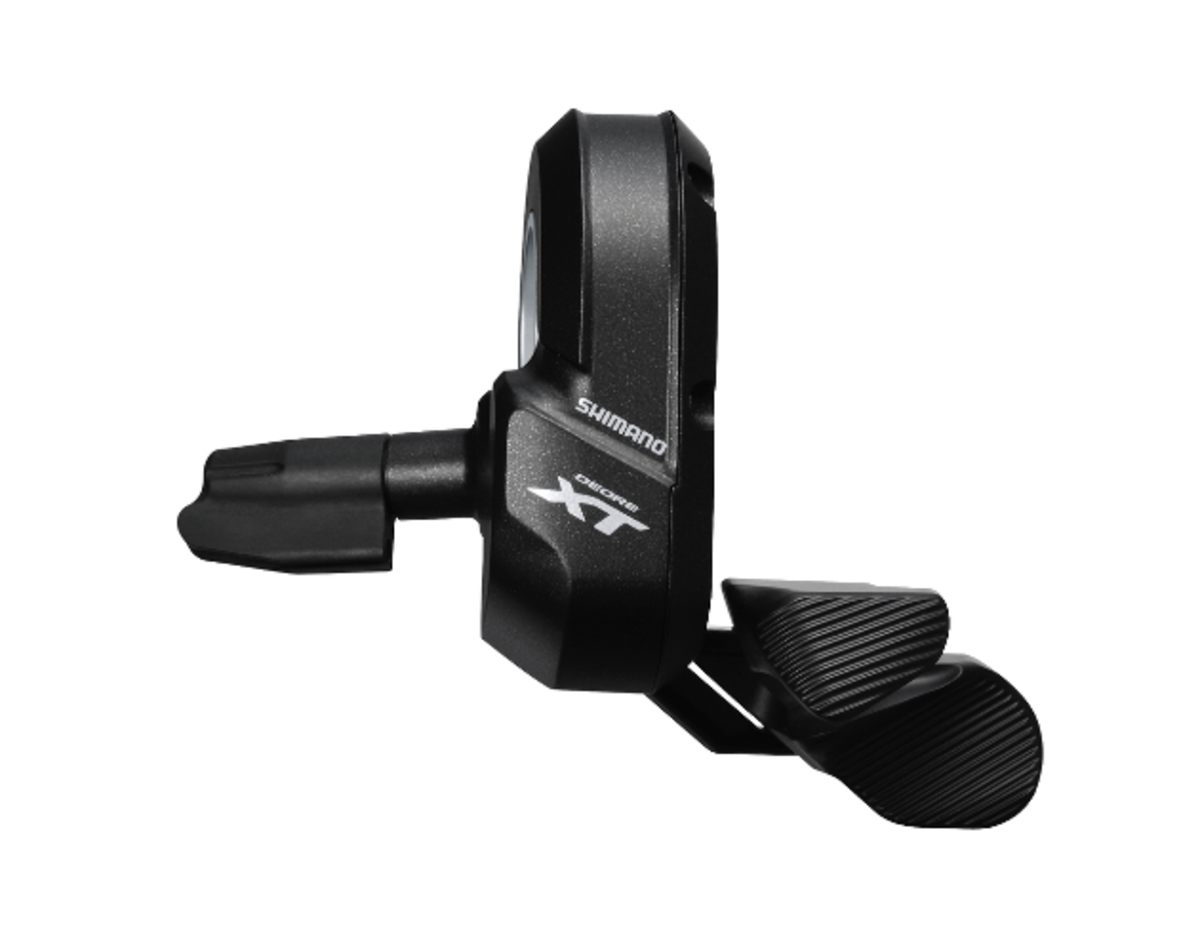 – Programmable, multi-shift and Shimano Synchronized Shift functions
– Optional synchronized front and rear shifting via a single shifter
– Dual-directional wire exit cap for versatile routing options
– Rotary shift lever design
– Short-stroke levers
– Weight: 90g
FD-M8070 Front Derailleur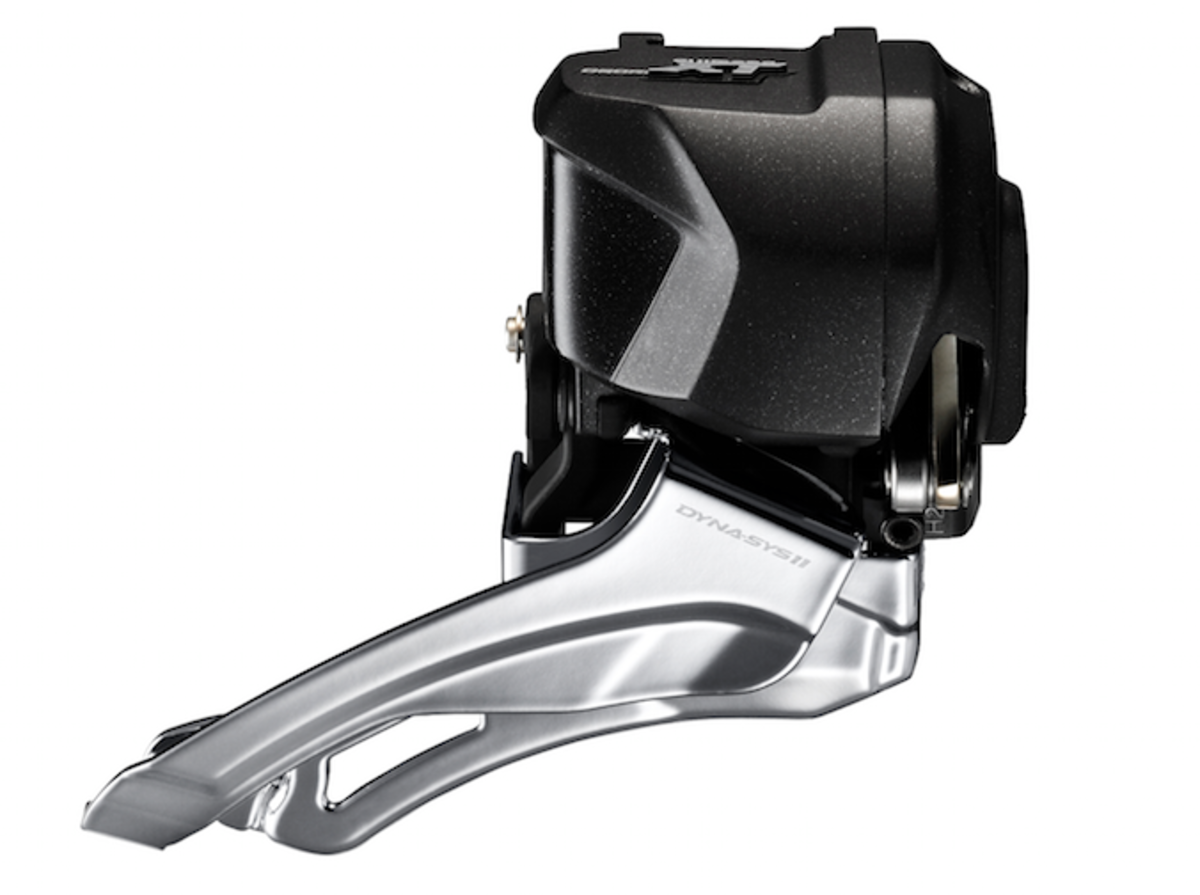 As with the original XTR rear derailleur, the SLX-level mech tracks the movement of the rear derailleur and automatically trims accordingly.
– Modular mounting structure
– Weight: 150g (w/bolt and D adapter)
– Shimano says Di2-specific cage profile and gear tracking improve stability and reduce driving noise
RD-M8050-GS Rear Derailleur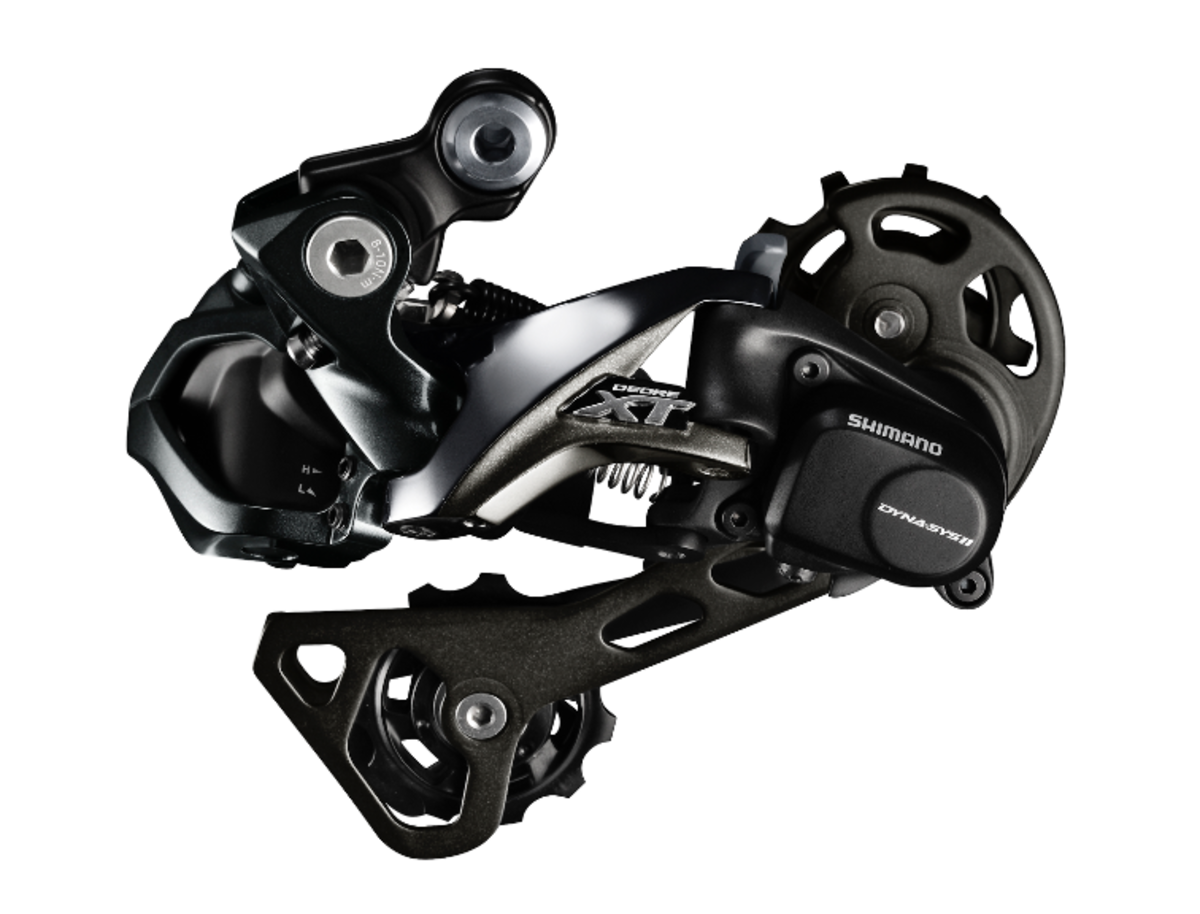 – Compatible with CS-M8000 11-46t cassette (1×11) and 11-40/11-42 (2×11)
– Programmable, multi-shift and Shimano Synchronized Shift functions
– Low-profile design keeps derailleur away from trail obstacles
– Shimano Shadow clutch system with adjustable tension
– E-Tube electric wire transmission
– Weight: 329g
SC-MT800 System Information Display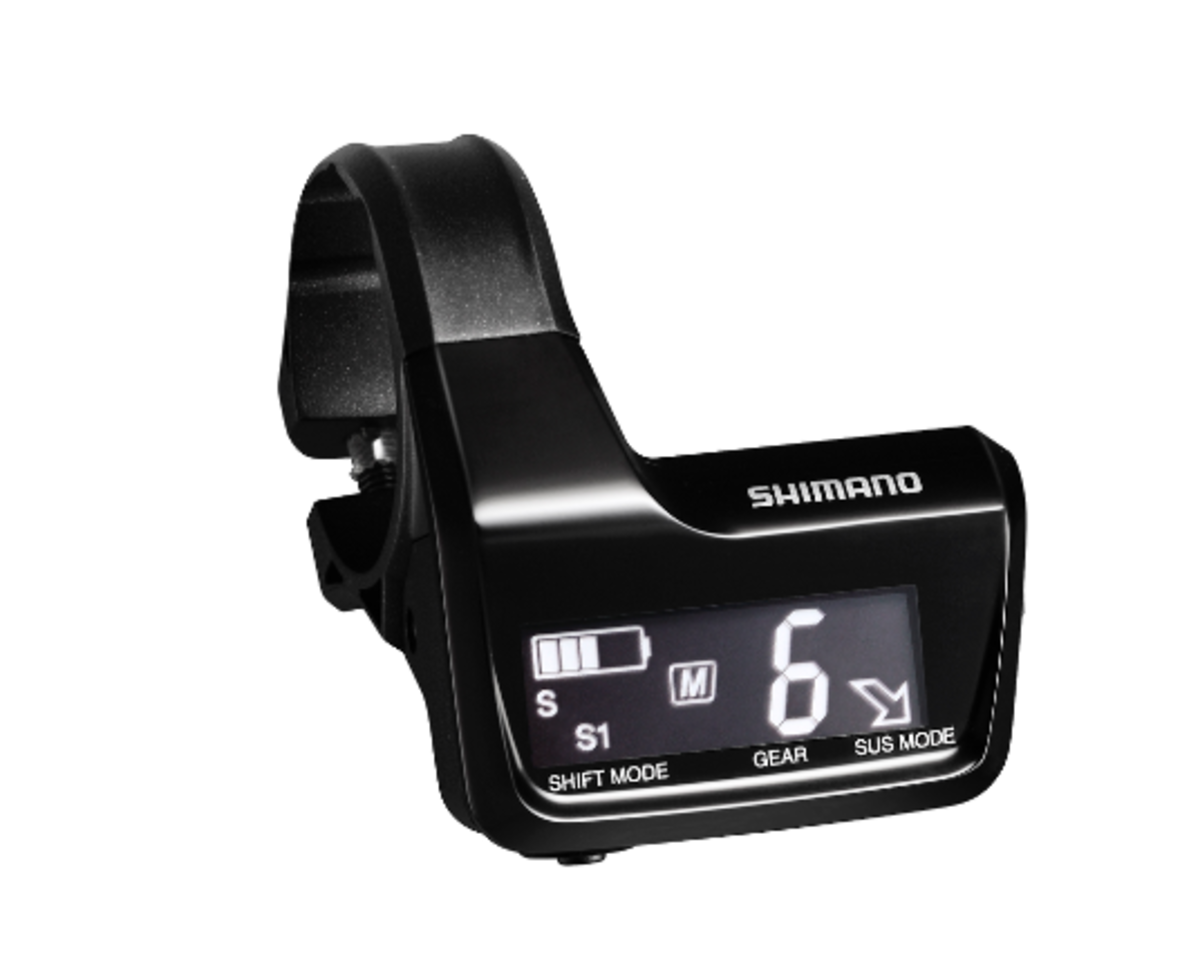 – Toggles between three Shimano Synchronized Shift
– Digitally adjust front and rear derailleurs
– Provides audible shift notification chimes
– Battery charging port
– 3 E-Tube ports
– Displays battery level, gear position, shift mode and FOX iRD suspension position
– Wireless communication (ANT private/Bluetooth low energy) allows for set up, customization and data utilization on the fly
Pricing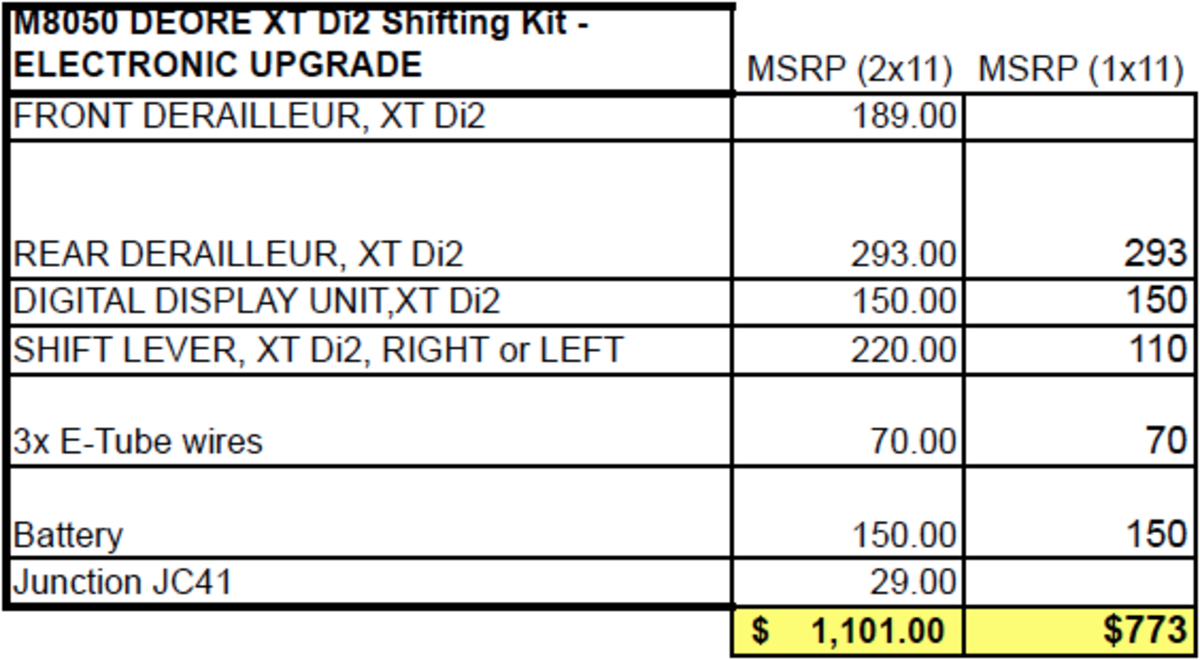 Shimano DEORE XT M8050 Di2 components will be available in September 2016.