Here's a quick look at some of the new products we found over the weekend at the Sea Otter Classic in Monterey, California.
Race Face Next G4 Crankset and Chainrings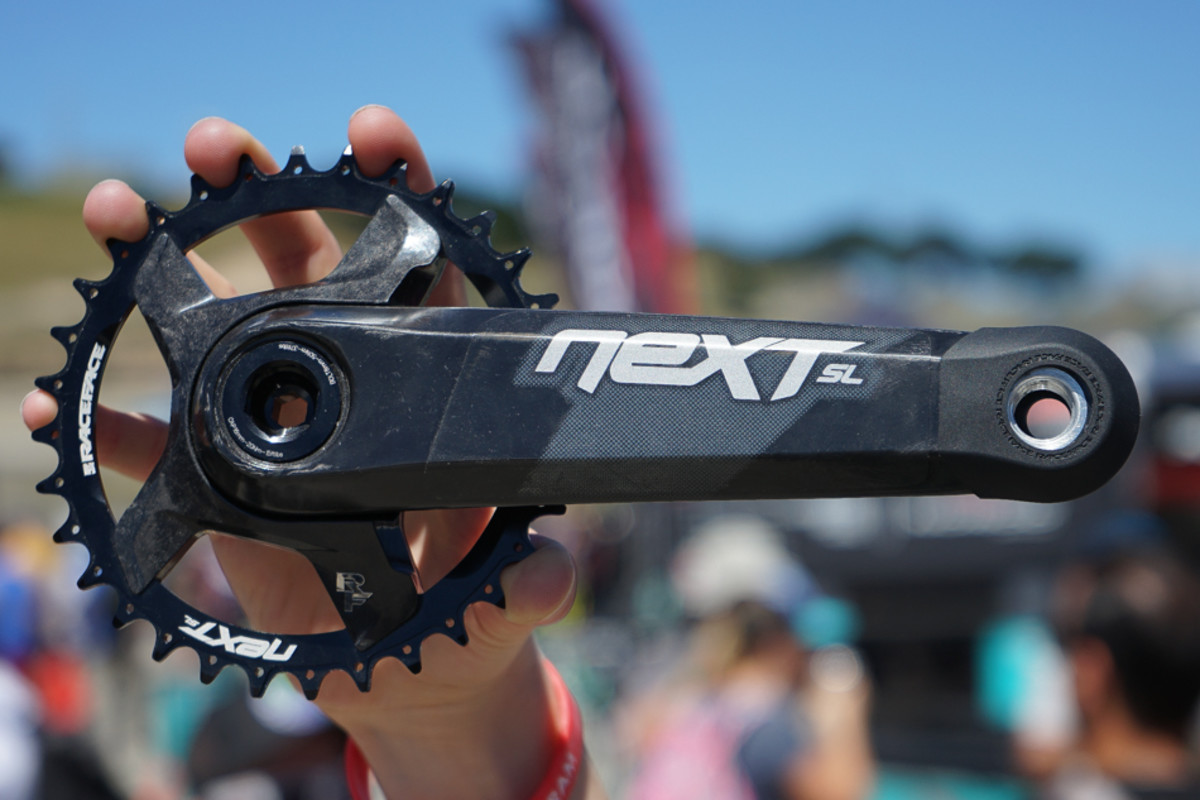 Race Face has cut some weight off its already feathery Next cranksets. Through some advances in the manufacturing process, the new G4 models are about 20 grams lighter than the originals, and mate to a slick-looking Cinch-interface carbon spider that's bonded to the chainring–a design that Race Face says is about 13 percent stronger than its aluminum rings. The chainrings will be available in 32- and 34-tooth varieties to start, with some smaller rings to follow. Crank arms are available now for $480, with chainrings coming in June for $90. – Jon Weber
Six Six One Evo AM Patrol Helmet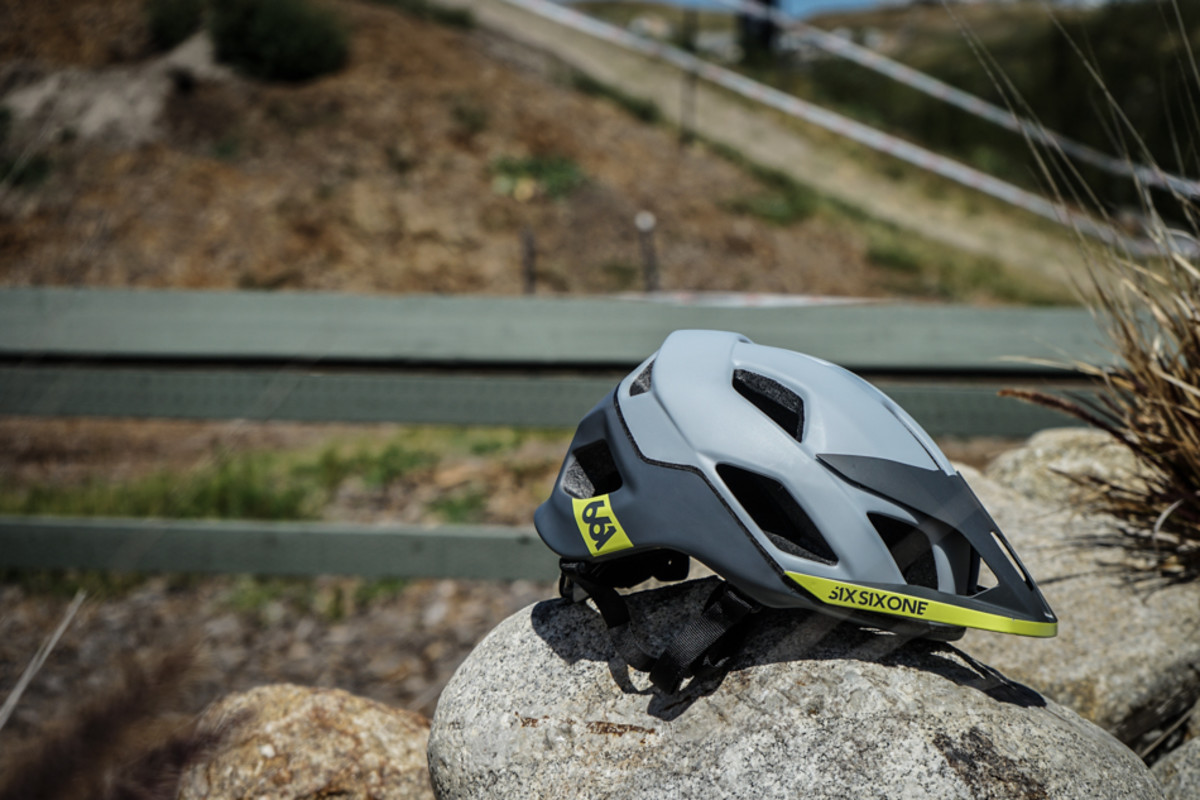 The Patrol is a less-expensive alternative to Six Six One's current Evo AM lid. To keep the price down to $109, Six Six One built it with a standard EPS shell instead of the more-absorbent Contego foam used in the higher-end Evo AM. This scaled-down version also comes with a standard helmet buckle rather than a magnetic clip, and cushioning is provided by a standard liner instead of an antimicrobial one. Six Six One will also offer a MIPS version for $139. – JW
Six Six One Filter Shoes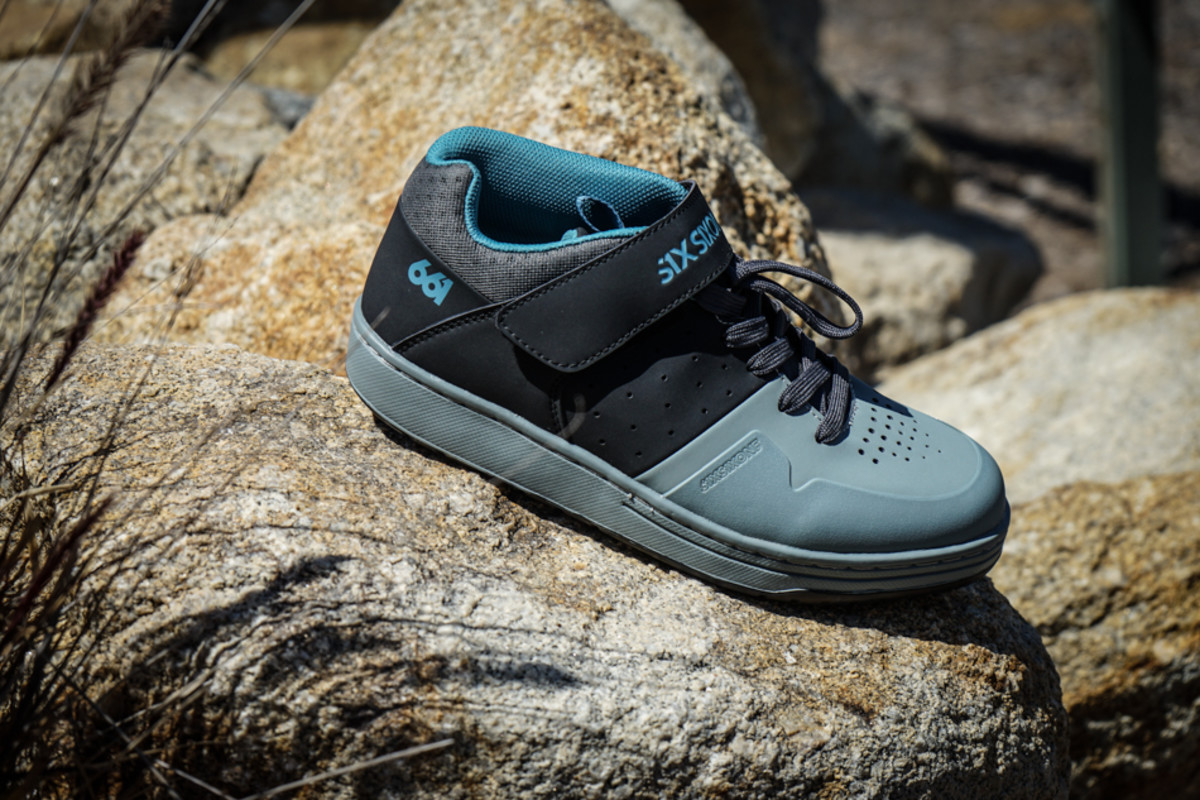 Six Six One has also updated its Filter shoes, softening the bottom on the flat version with rubber that's 10 points softer on the durometer scale. The clipless version is a bit harder, but still drops 5 points from the previous Filters. The new shoes have an overall slimmer profile, a snugger heel cup and a synthetic leather upper. The flat version will cost $99, the clipless will be $109, and both will be available in September. – JW
Kuat Sherpa 2.0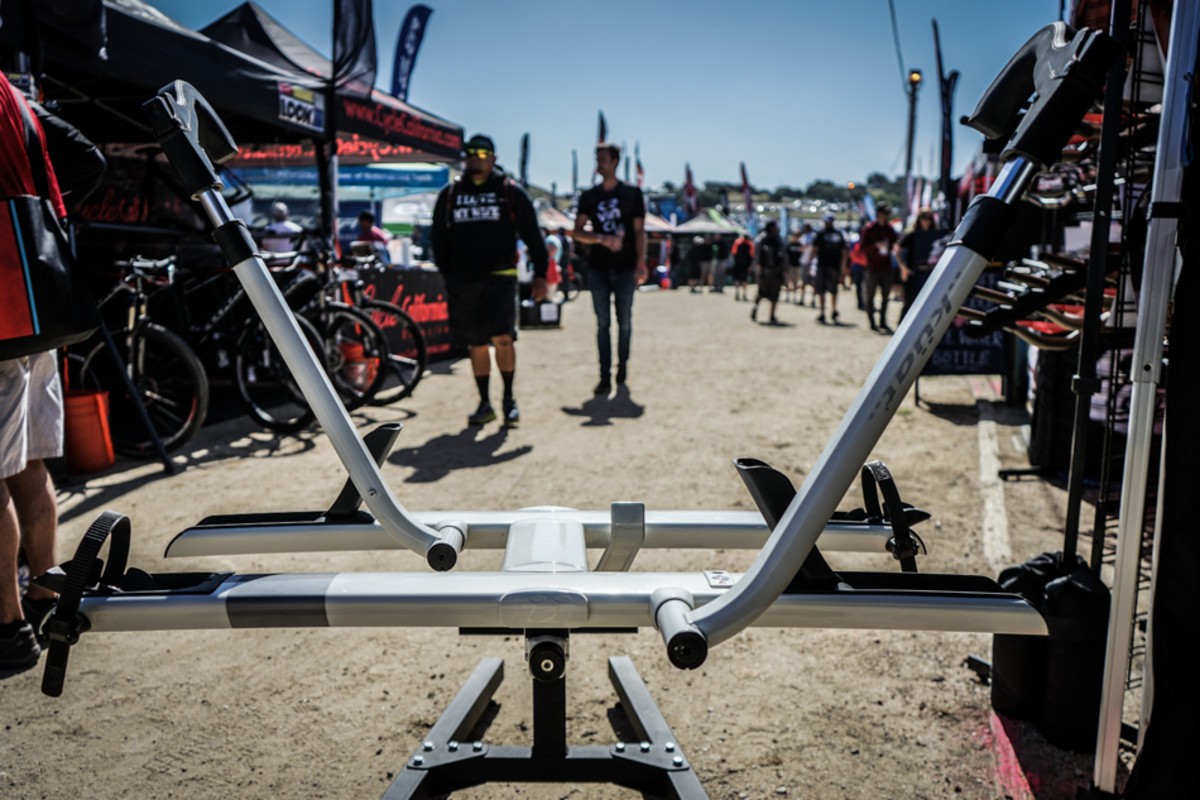 The Kuat Sherpa 2.0 weighs 32 pounds and can carry up to two bikes up to 40 pounds each, with tires as wide as 2.75 inches and wheelbases up to 47 inches. The redesigned hitch rack from the Missouri-based brand folds up via a pivot with a clever foot lever. It also incorporates a new, simpler, front-tire ratchet system. The all-aluminum rack comes in three colors–white, black and dark grey–and is available for both 1.25- and 2-inch hitch receivers. – Nicole Formosa
RockyMounts Split Rail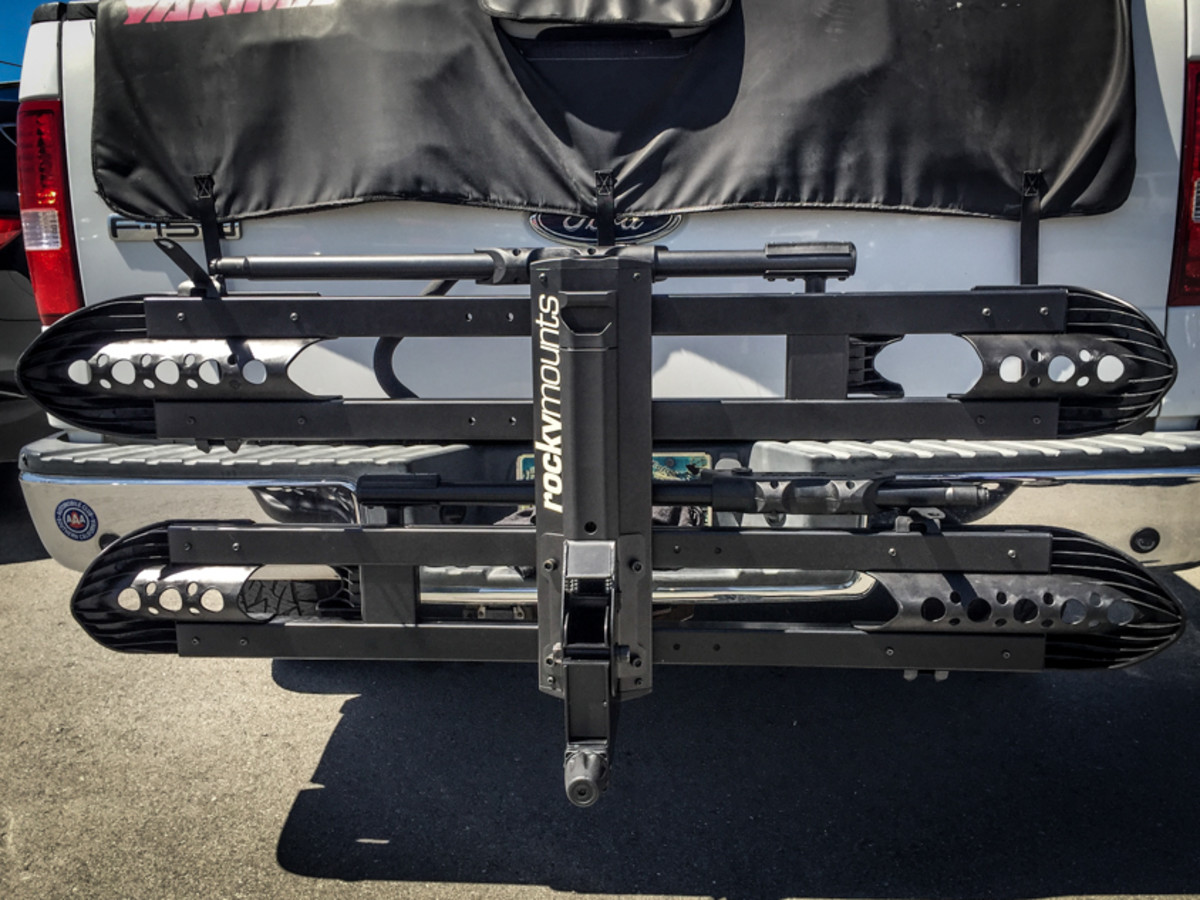 Longtime Colorado roof-rack maker RockyMounts introduces the SplitRail hitch rack. It carries two bikes and can be expanded to either three or four with its single bike add-on trays. The bike trays can be laterally offset to avoid seat/handlebar interference and their front-wheel ratcheting system securely holds any bike with a tire diameter of 20-29 inches and width of up to 3 inches. It also has integrated retractable cable locks and features RockyMounts' anti-wobble system for a tight rack-to-receiver fit. It's made of aluminum and chromoly steel and weighs in at a relatively svelte 43 pounds. It's available in 1.25- and 2-inch receiver versions. Retail is $520 for the SplitRail and $190 for single add-on trays. Don't look for it in any of RockyMounts' signature bright colors, however, as it's only available in black for now. The Split Rail will hit retailers in May. – NF
Lezyne Pressure Overdrive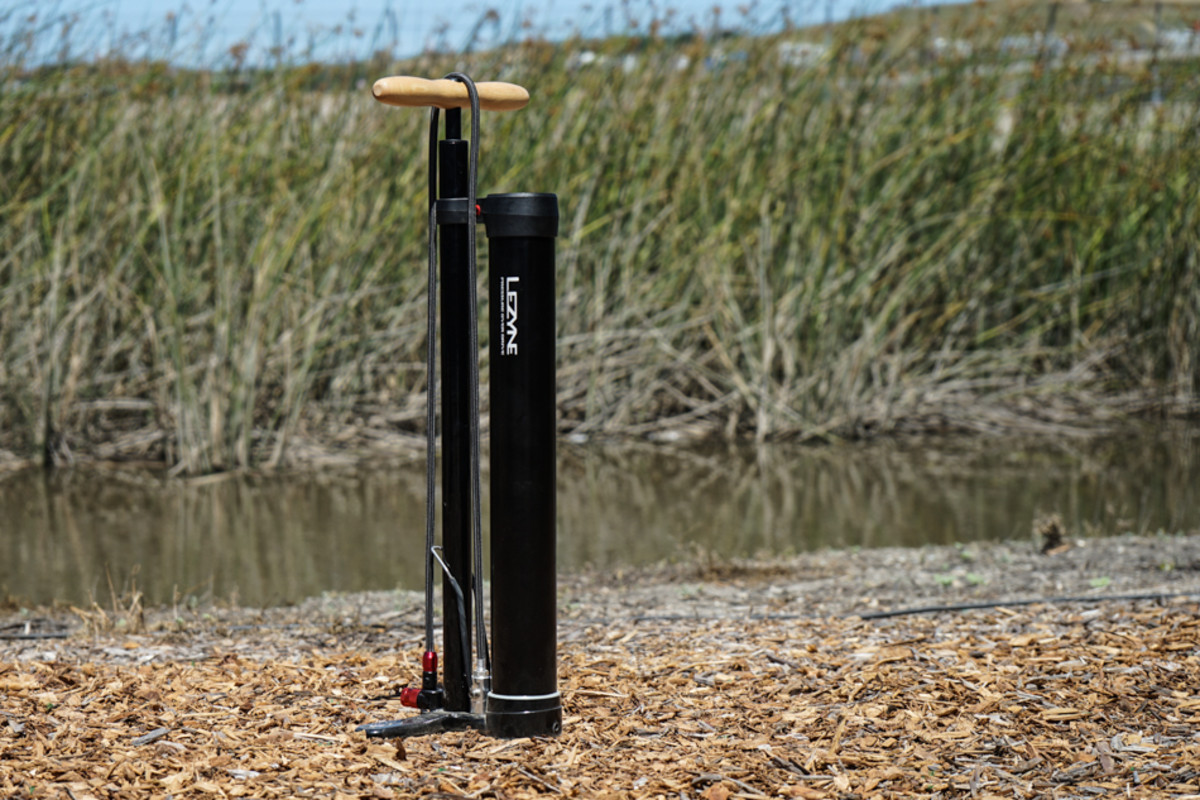 Lezyne's Pressure Overdrive will stand in for an air compressor or a CO2 cartridge when you need to seat a tubeless tire. Pump the pressurizable chamber up to 150 PSI, flip the lever and the air flow should have enough pressure to seat the tire to the rim. And in true Lezyne fashion, the aesthetics of the pump shine, with its wooden handle and lack of plastic parts. The analog version sells for $130 and the digital for $160. It will be available at retail in about a month. – NF
Industry Nine Ultra 235 and Enduro 305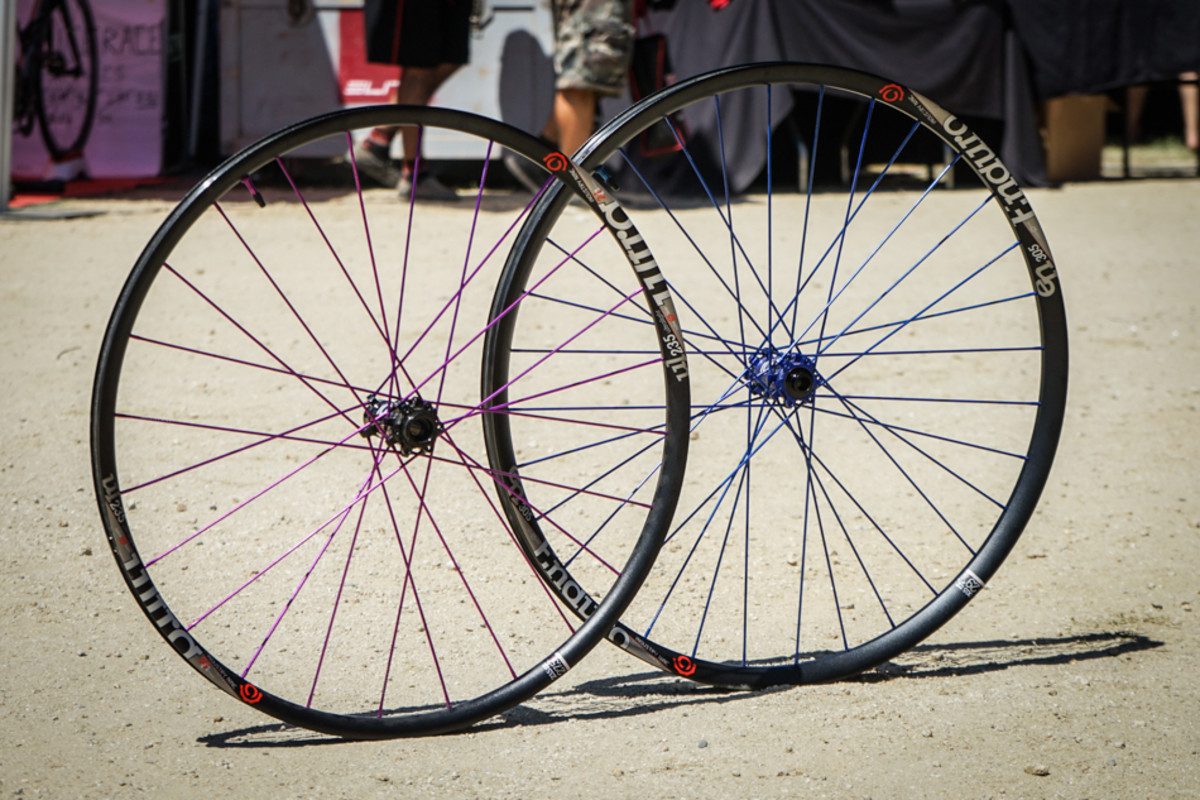 Just about every wheel maker is announcing wider rims right now, and Industry Nine is no exception. The brand's aluminum Ultralight rim has grown to an inner width of 23.5, and compensated for the added width by shedding its spoke washers for a zero-sum gain. I9's Enduro wheelset has also widened to an inner width of 30.5. – JW
Stan's MK3 Crest, Flow and Arch Rims
Stan's No Tubes has redesigned its popular Crest, Arch and Flow rims. Making the switch from 6000 to 6069 alloy allowed the brand to redesign the rim profile without internal reinforcing arches, shedding some weight without, according to Stan's, compromising stiffness or strength. While all of the rims have widened, Stan's–one of the original brands to push the boundaries of width–believes that the pendulum has swung too far, and that the super-wide rims currently in vogue don't work well with contemporary tire designs.
The XC-oriented Crest rim has widened to 23 millimeters, the Arch, which is for trail and all-mountain use, comes in at 26, and the burly Flow rims are 29 millimeters wide. MSRP for the rims is $100 across the board, and wheelsets start at $679. – JW
Evoc Hip Pack Race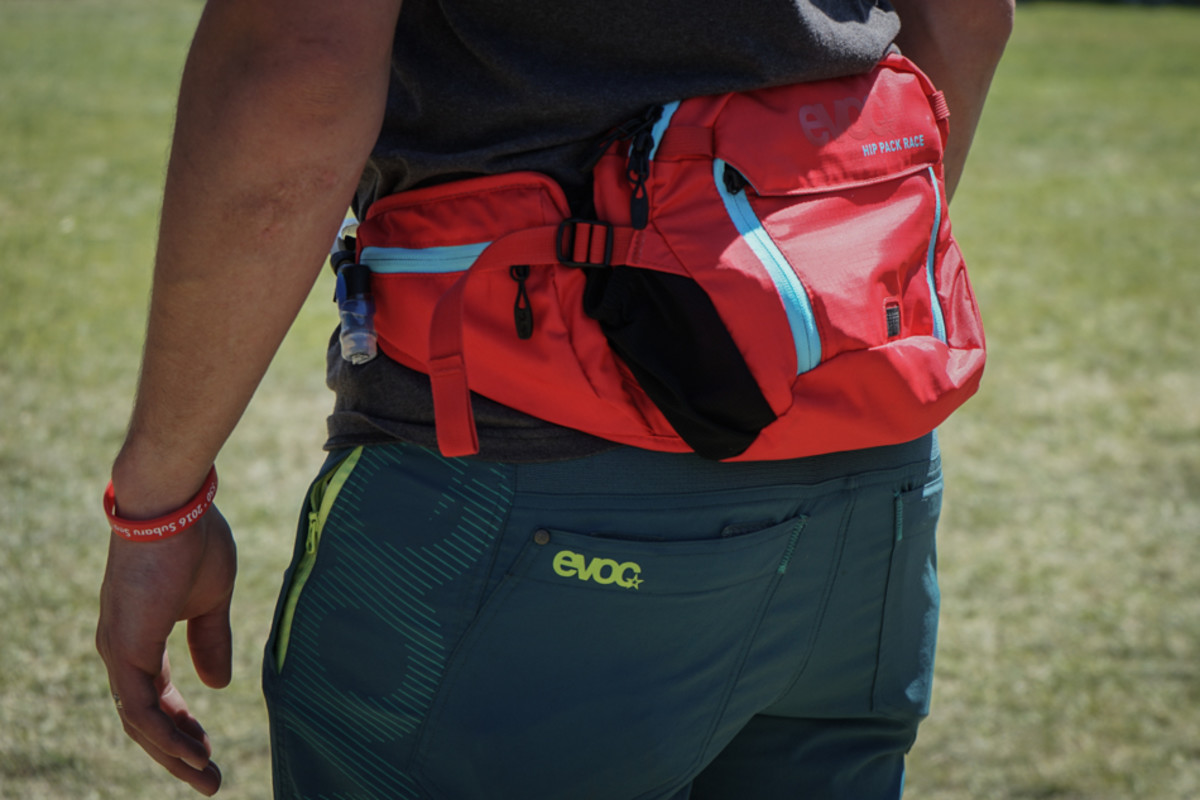 Evoc's Hip Pack Race should be available sometime this fall. The 3-liter pack includes an external food and tool pocket with a zipper pull strap that should make behind-the-back access a bit easier, as well as zippered hip pockets and a 1-liter bladder. When weighted, the pack will allow air flow by tilting away from the wearer's back on climbs, and two cinch straps snug it up to stabilize the load for descents. MSRP isn't set yet, but will probably be in the $90 range. – JW
More from Sea Otter 2016:
First Ride: Rocky Mountain Pipeline 770 MSL
Ortlieb Breaks Into Bikepacking Category