Photos by Ryan Palmer and Jon Weber
The 2015 Sea Otter Classic is in full swing, and we'll be bringing you coverage from the Monterey, CA festival through the weekend. Here's a quick look at what we saw at WTB's booth:
Riddler 27.5 tire
Pictured here is WTB's new Riddler 2.4 wide 27.5 tire, which features lower and smaller center knobs for quick rolling and taller perimeter knobs for cornering bite. The Riddler weighs in at 868 grams and is priced at $68 with WTB's Dual DNA rubber. Dual DNA balances traction and durability with harder, longer-wearing and faster-rolling center knobs and softer, grippier side knobs.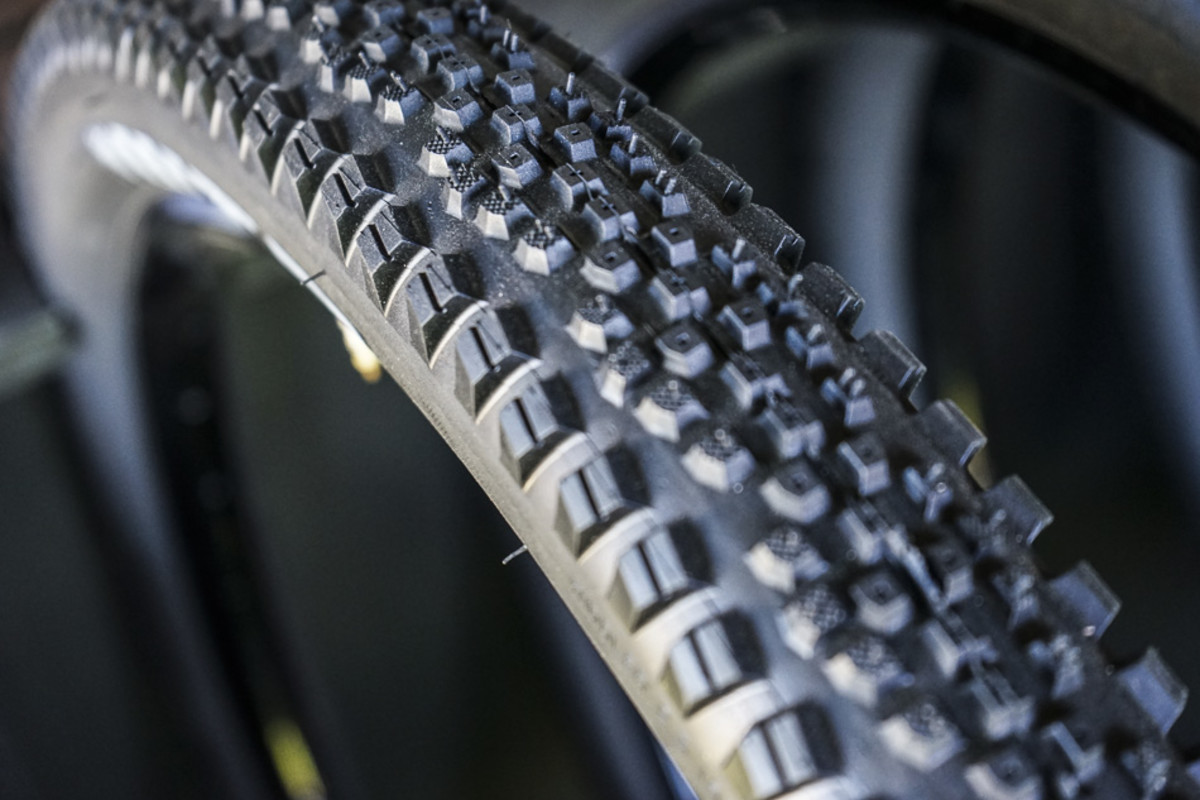 27+ Bridger tire
The plus-sized Bridger is also new to WTB's lineup, and is intended to be a fast-rolling (for its size) front tire.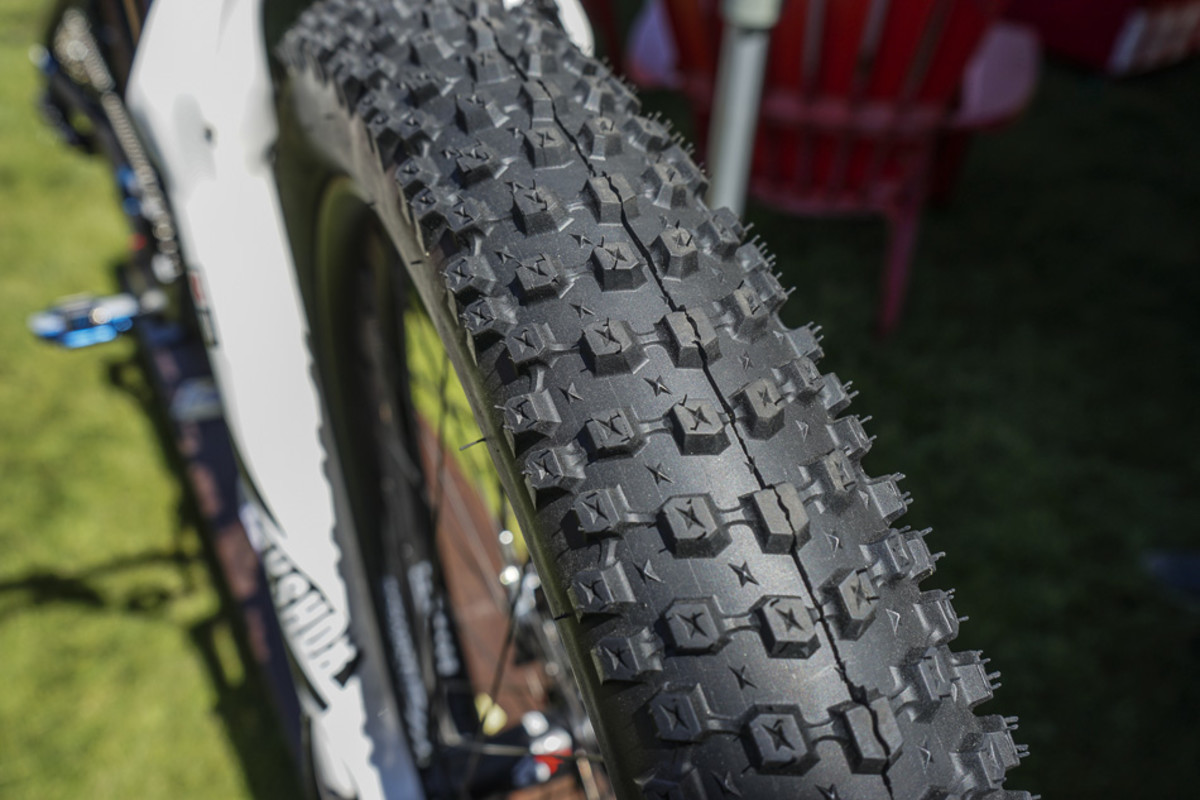 New rims
WTB has jumped head-first into the wide rim game, and had their ASYM (asymmetrical) i29 and i35 rims on display, as well as their 45-millimeter wide Scraper hoops. The ASYM rims are both priced at $85, while the Scraper is $150.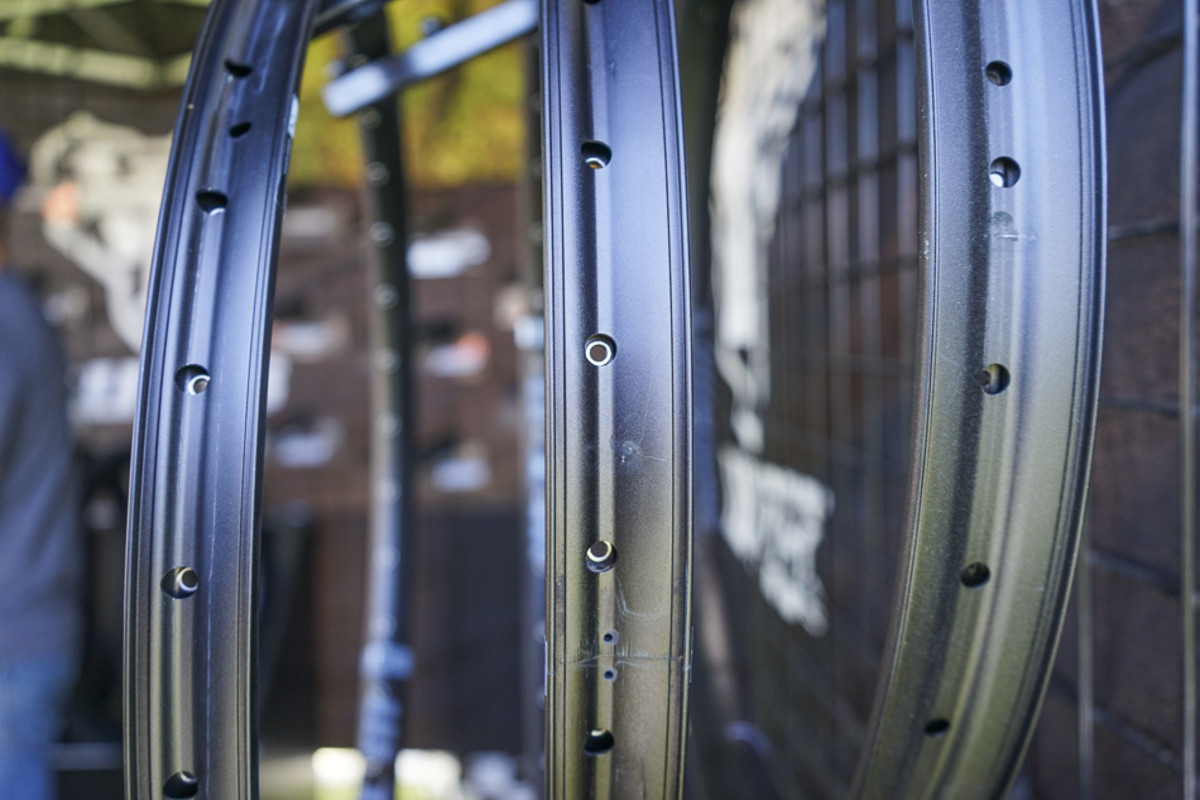 High Tail saddle
With tires becoming bigger and dropper posts increasingly ubiquitous, designers are identifying saddle clearance as a constraint to the way they engineer bikes. WTB has responded with the High Tail, which is cut to give the rear wheel more room at the bottom of its travel range. It's available now at prices ranging from $120 to $250.
Salsa 27+ Prototype
A 27+ Salsa prototype was on display at WTB's booth. All we know for now is that it'll feature 120 millimeters of rear suspension as well as front and rear Boost axle spacing. It looks to take some cues from Salsa's Horsethief, and will utilize Dave Weagle's Split Pivot linkage.