Words by Lydia Tanner
As temps drop, my riding duds tend to get crammed further and further into the back of my closet. Still, we get the odd lovely day here on the front range and, between bouts of holiday cookie consumption, I snuck in a surprisingly sunny December ride with this new Zion kit from Zoic.
Navaeh Shorts
The Navaeh shorts are light and flattering, with low-profile zippered pockets and quick velcro hip-adjusters– handy if you've ever experienced that gap-in-the-back. They hit just below the knee, which gives coverage without making you feel too much like a bro. The included chamois liner initially felt a little boardy, but it softened up with a little riding. Discrete snap connectors make it easy to keep in place, or swap out if desired. Unfortunately, besides a quick dry-time, there doesn't seem to be any water treatment on these shorts. If you live somewhere stormy and you're worried about butt-stripe, beware.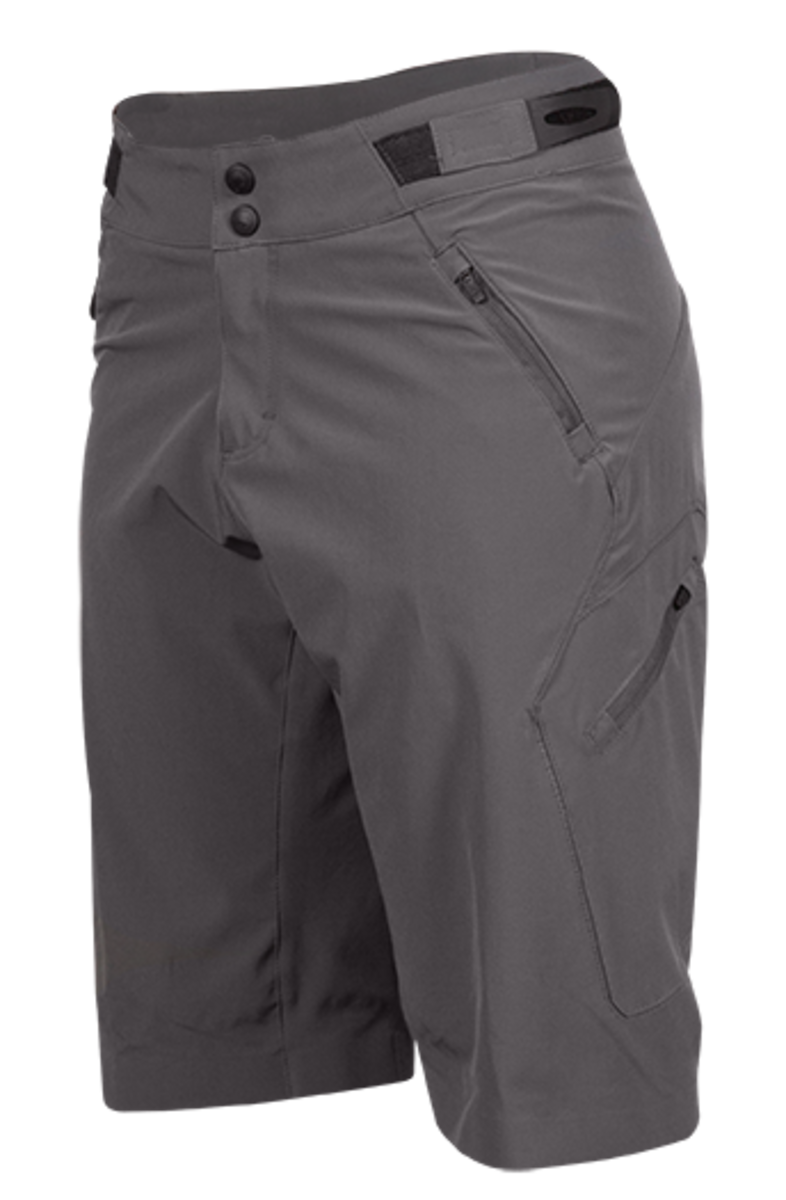 Vivid Jersey
The first thing you'll notice about the recycled polyester Vivid jersey is that it's exceptionally stretchy. Rather close fitting compared to most riding clothes, the Vivid gives a nice feminine silhouette while still allowing you to move. Little details like the sleeve snaps and v-neck glam it up, but the unique vented shoulders and foldover pocket keep it techy. This is one of those tops that could cross easily into other sports without raising an eyebrow.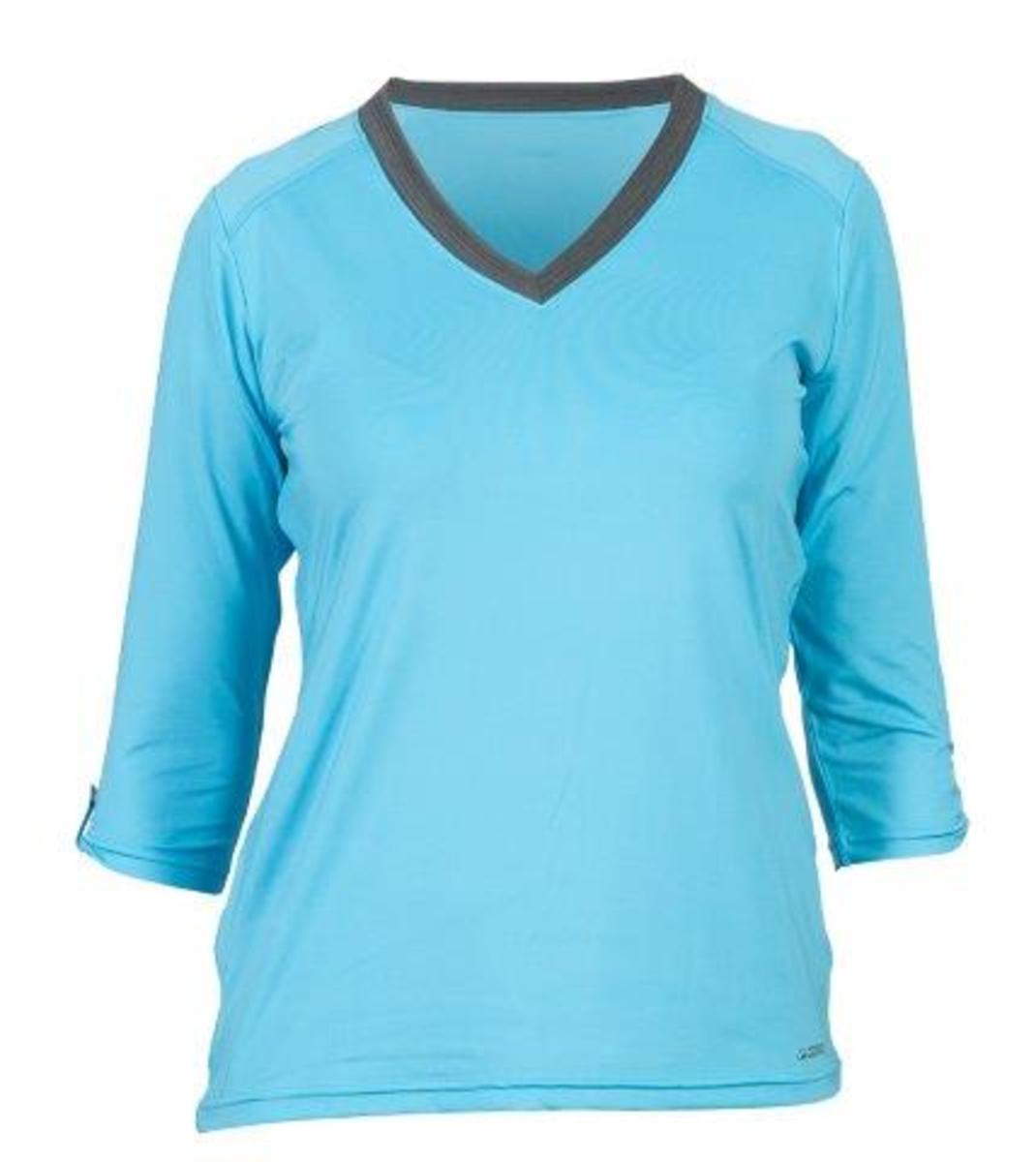 Revelation Hoody
I balked when I saw the Revelation Hoody due to my hatred of all things cotton. Luckily I gave it a try anyway. I found it light, breathable and flattering, with convenient thumb loops for layering and wrist-warming. Despite my fears, the cotton-poly blend actually fell somewhere between a tech tee and merino in terms of feel, with a nice yoga-jacket cut. The pockets in the back are a nice little nod to cycling, and while I would have liked it to zip into a full collar, the hood makes up for it. I've already stuffed this guy in my pack a few times for a little somethin' extra on cooler days.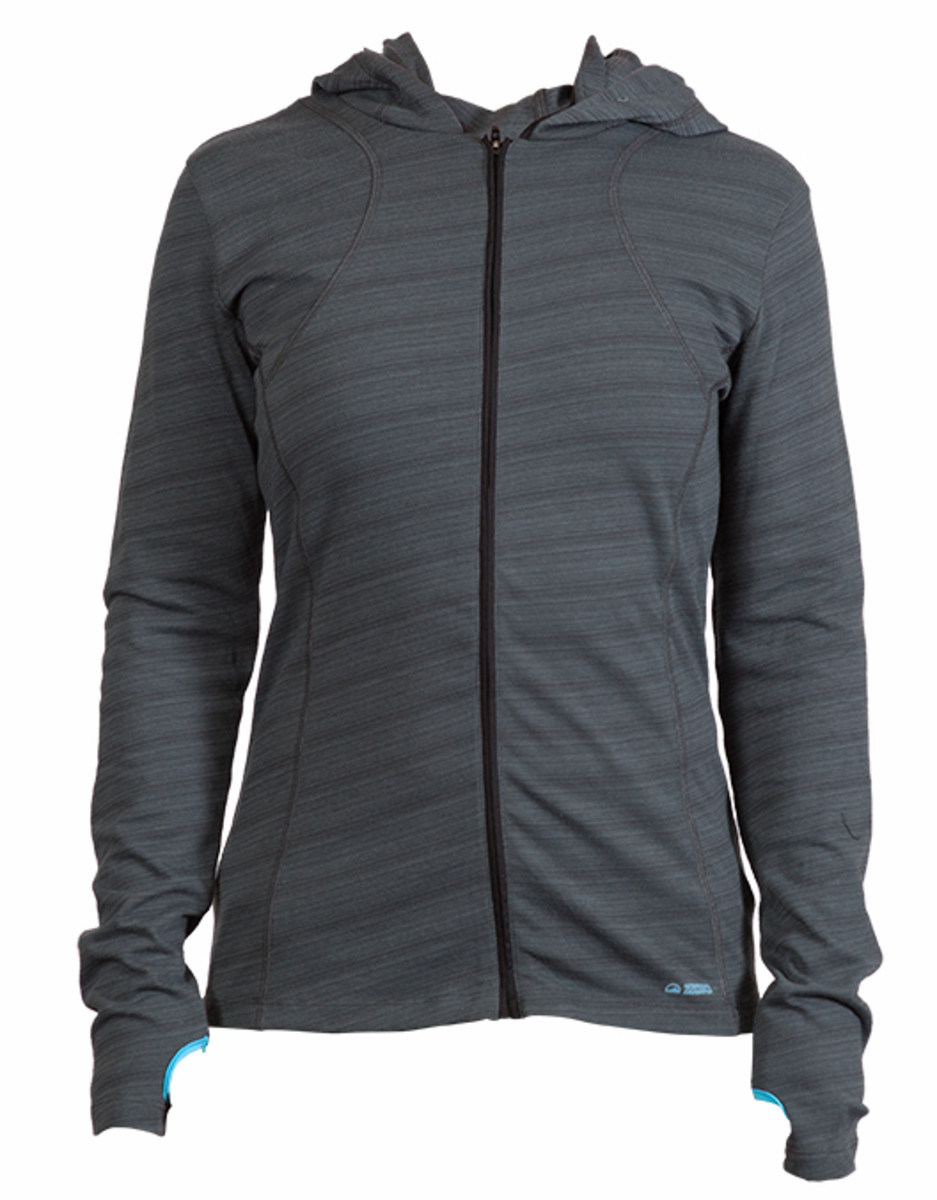 For low-key, flattering gear on and off the bike, check out Zoic at www.zoic.com.