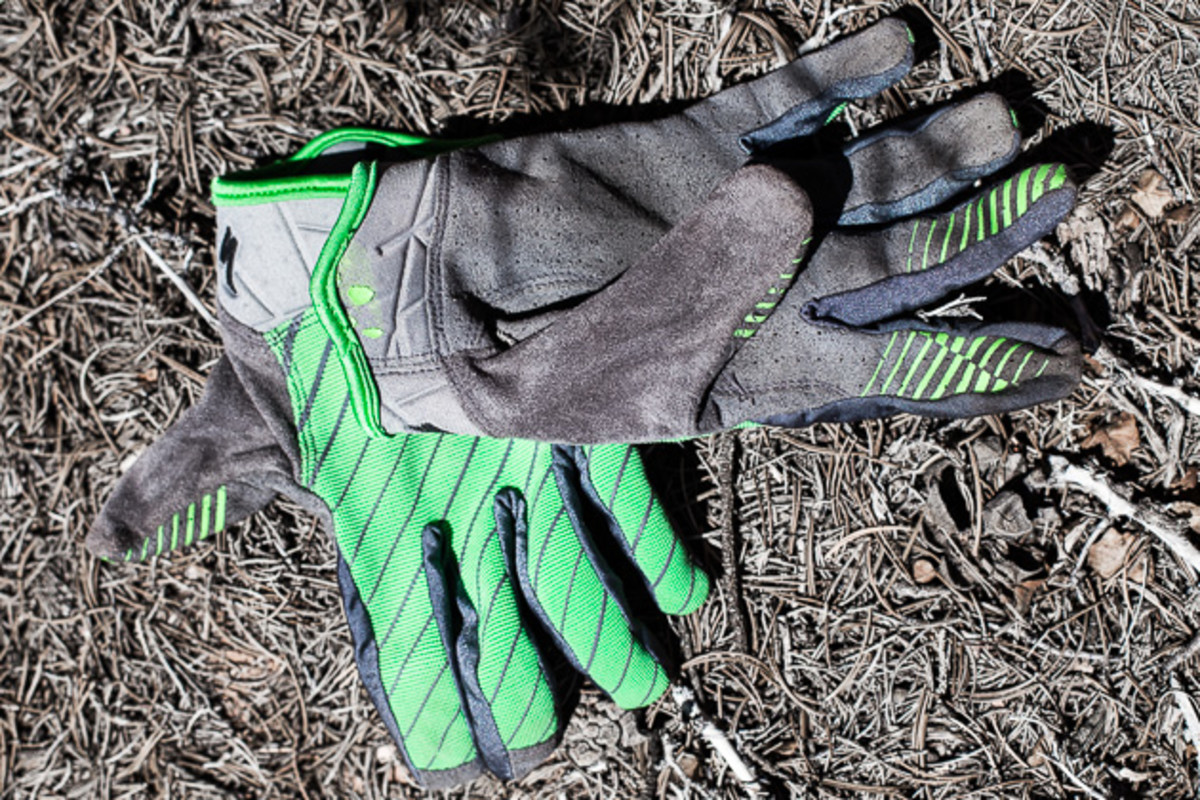 By Simon Stewart
Price: $25
Contact: specialized.com
The Lodown glove is all about getting intimate with your handlebar. In fact, Specialized's marketing reads more like a condom wrapper with slogans like 'second skin fit' and 'slip on design.' There's no doubt about it: This is a minimalistic glove, and I like it.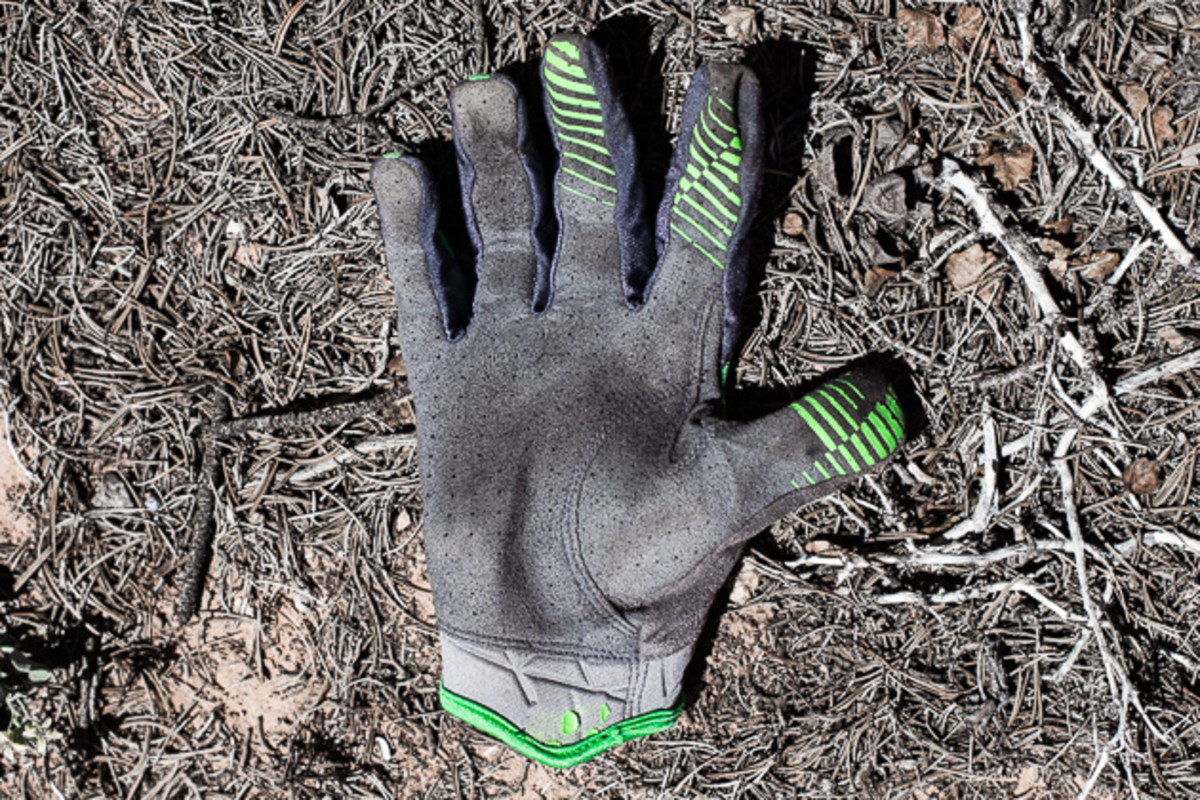 Specialized chose to use Clarino material on the palm to get that 'second skin fit.' Not being familiar with Clarino, I did a quick bit of Googling and found out that it's a man-made material designed to mimic leather. Unlike leather though, it's designed to retain its softness when wet and is also washable. There are no traditional Velcro straps. Specialized touts unrestricted wrist mobility and while that's a nice feature, I've honestly never felt like my wrists were all that restricted with any other gloves. In lieu of straps they have a ventilated 'Airpreen' cuff, which, when new, made for a bit of a struggle to squeeze my hand through. Once in though, all that unrestricted wrist mobility had me waving like the Queen of England to everyone I saw.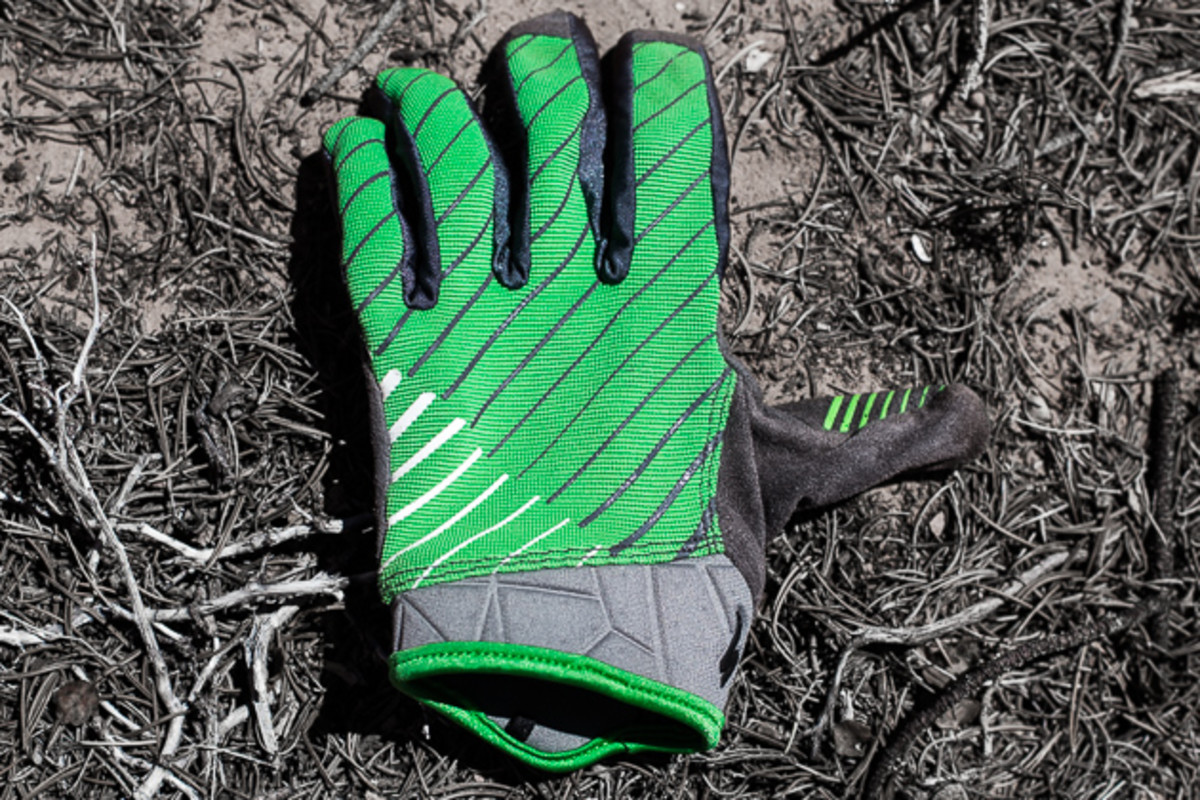 These gloves fit snugly. I have big mitts and the XLs are borderline too small. They have broken in now and are not as tight. Specialized does offer them in an XXL and that's what I would opt for next time. I would suggest trying on a size larger than usual. Even being a bit small these gloves are wicked comfy; I really like having no padding on the palm and so far the Clarino material is living up to its reputation for durability. It should be noted that unlike some of the other gloves in the Specialized lineup, the Lodown's are not touchscreen-friendly.
Slip the Lodowns on and forget about them until you're done–the hallmark of a good glove.