Remember the kid in kindergarten who wore his favorite "A-Team" shirt nearly every day? Well, I'm older now. But my favoritist tendencies linger when it comes to riding gear. We all have certain gloves, shorts, or jerseys which fit well and haven't come apart at the seams: There's no lack of functional trail or all-mountain-style shorts in today's market, but the Troy Lee Designs Ruckus shorts stand out in the crowd.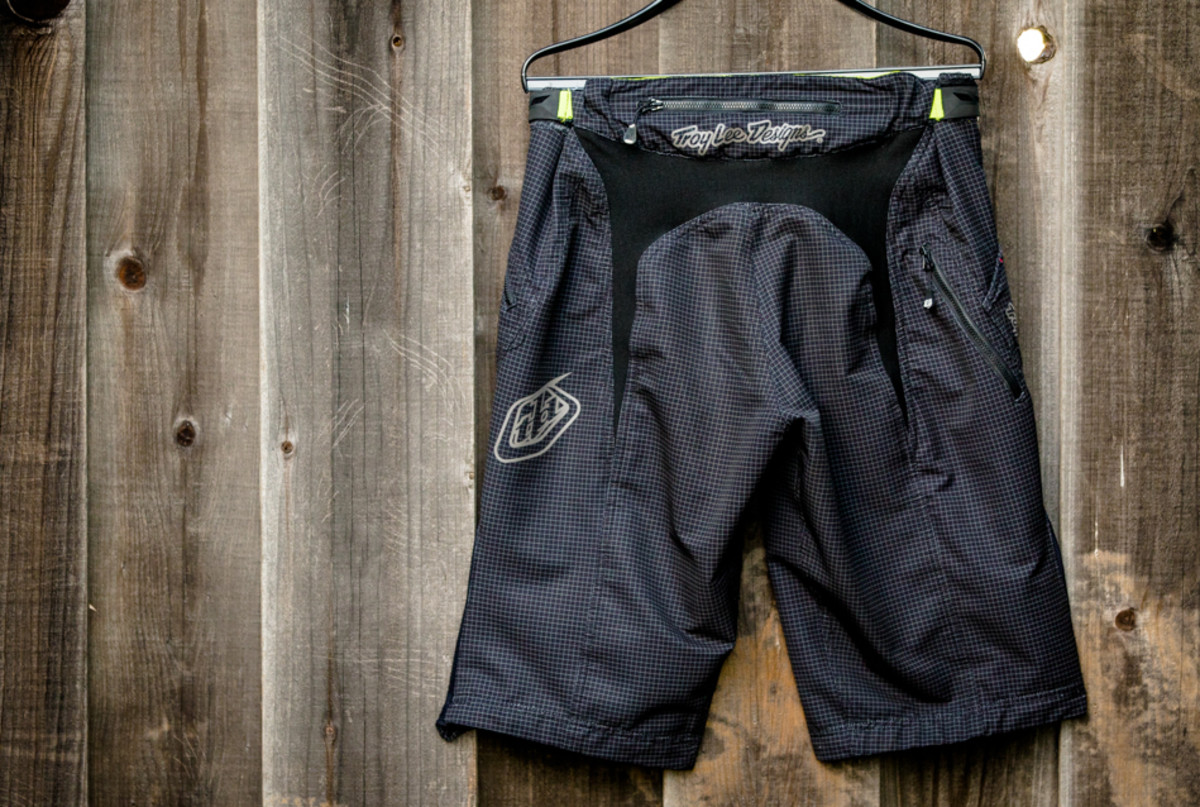 I've been riding in the Ruckus shorts almost exclusively for the past few months. Made from a lighter-weight material than you'd find in downhill or more motocross-inspired shorts, the Ruckus shorts are constructed from a two-way stretch blend of mostly polyester with a touch of spandex. With a 14-inch inseam, the Ruckus shorts sit just above the kneecap and the leg openings leave room for kneepads.
Years ago, when I began carrying my phone on rides, I would stitch a bit of thread to the upper corner of an open thigh pocket, which would act as a catch to keep my phone from sliding up and out. The Ruckus shorts feature this exact type of stitching on the right-side pocket. Between that open pocket and the hip seam is a zippered compartment which is purpose-built to hold a cell phone. Although this pocket is secure, it left my phone dangling below me, leaving where it would bounce against my leg during pedaling. Also, even an innocuous slide-out could land a rider's body weight directly on top of their phone if it were in this pocket. Thankfully, the larger front thigh pockets work just fine.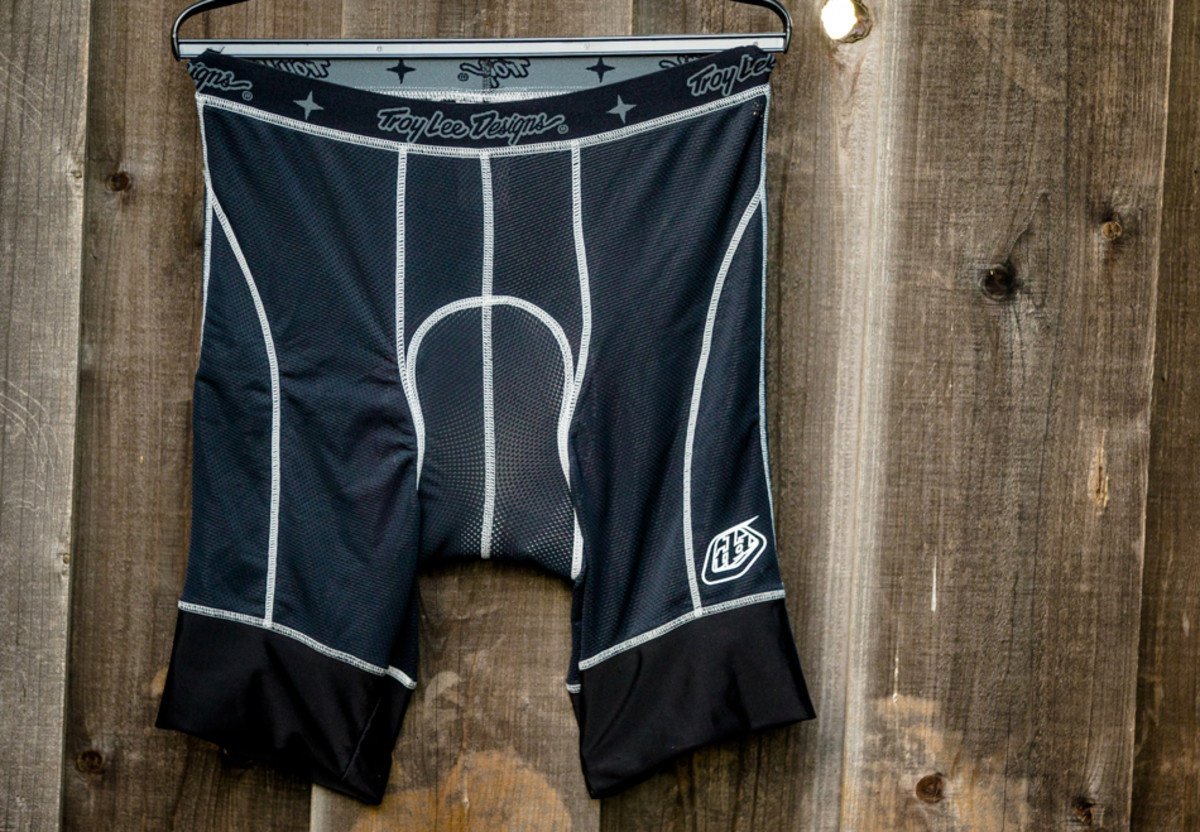 It didn't take long before I started playing favorites with these shorts. On the bike, they feel reasonably lightweight, are well ventilated, and have sufficient storage. Aside from some fraying and unraveling of the Velcro waistband, after months of long rides and wash cycles the Ruckus shorts remain mostly unscathed and nearly look like new. At $135, they are on the spendier side of baggy shorts. However, with multiple zippered pockets, a removable chamois short liner, and durable construction, so far they are proving to be worth every dollar.
More at troyleedesigns.com.