Most of us are pretty picky when it comes to cockpit components. A shortage of 10 millimeters kept me off the original, 740-mil-wide T-Mo bars, but this year Deity stretched them to 760. The new bars weigh 215 grams, have a 15-mil rise and a good ol' 31.8 clamp. The Cavity stem is machined from 6061 aluminum and available in both a short 50-millimeter version or a shorter 35, plus seven colorways, including the platinum edition shown here. My 50-millimeter version weighs 195 grams and retails for $100. The T-Mo carbon bar–named for longtime downhill and enduro dominator Tracy Moseley–is also available in seven colors, and is backed by a three-year warranty and Deity's crash replacement plan.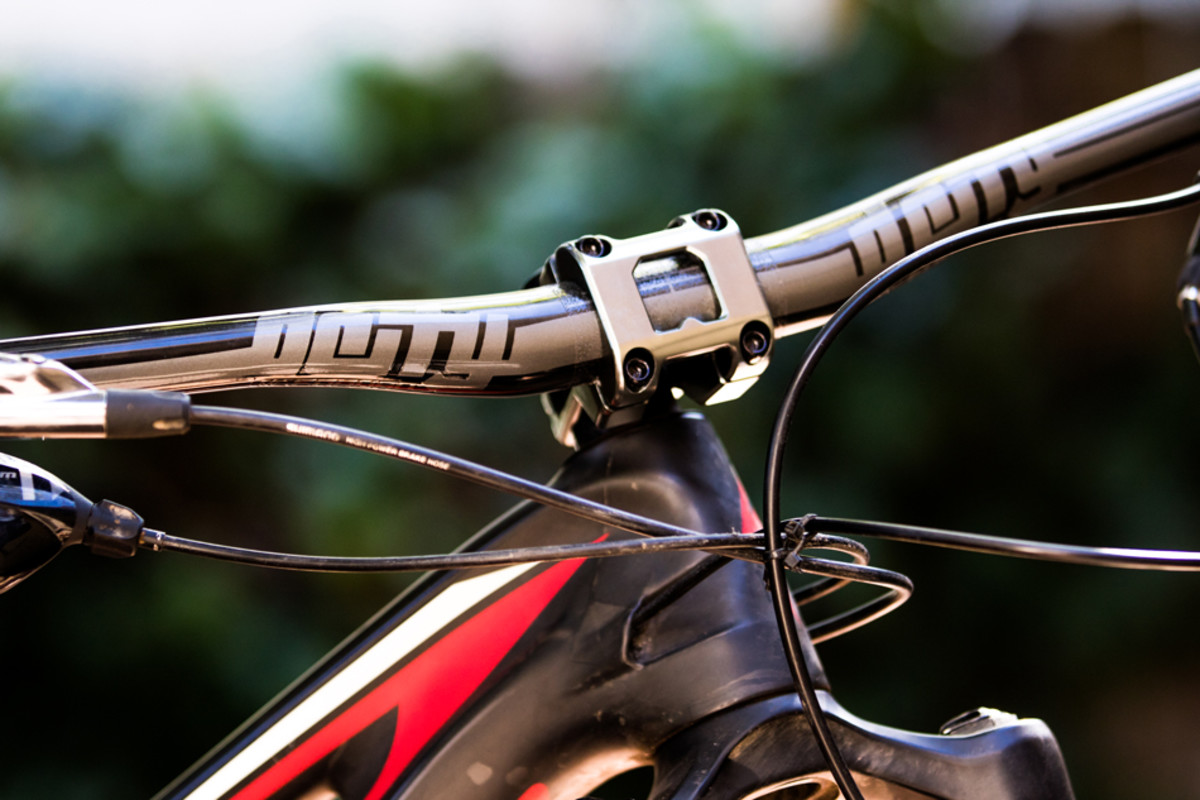 As a fan of riser bars, but also 29-inch trail bikes, I'm thankful for the micro-sized headtubes on some newer 29ers, which keep the front-end height in check and allow me to run riser bars without throwing off my body position, or appearing as though I'm ape-hanging my way to Sturgis. The T-Mos' textured clamping surface reduces the torque needed to keep the bars from slipping, and the included end plugs help prevent the extraction of fleshy core samples during a nasty spill.
The T-Mo's 9-degree bend and 5-degree upsweep vary from my previous alloy bars by one degree in both measurements, but this bar is also 10 millimeters wider. After riding the Deity cockpit for the last month, the subtle width increase slightly reduced front-end twitchiness when navigating steep and high-speed terrain. They might not be especially feathery compared to most carbon bars these days, but with that weight comes the promise of durability Deity is known for. The combination of the T-Mo bars and Cavity stem is platinum-level when it comes to feel, shape and aesthetics.