Photos by Ryan Palmer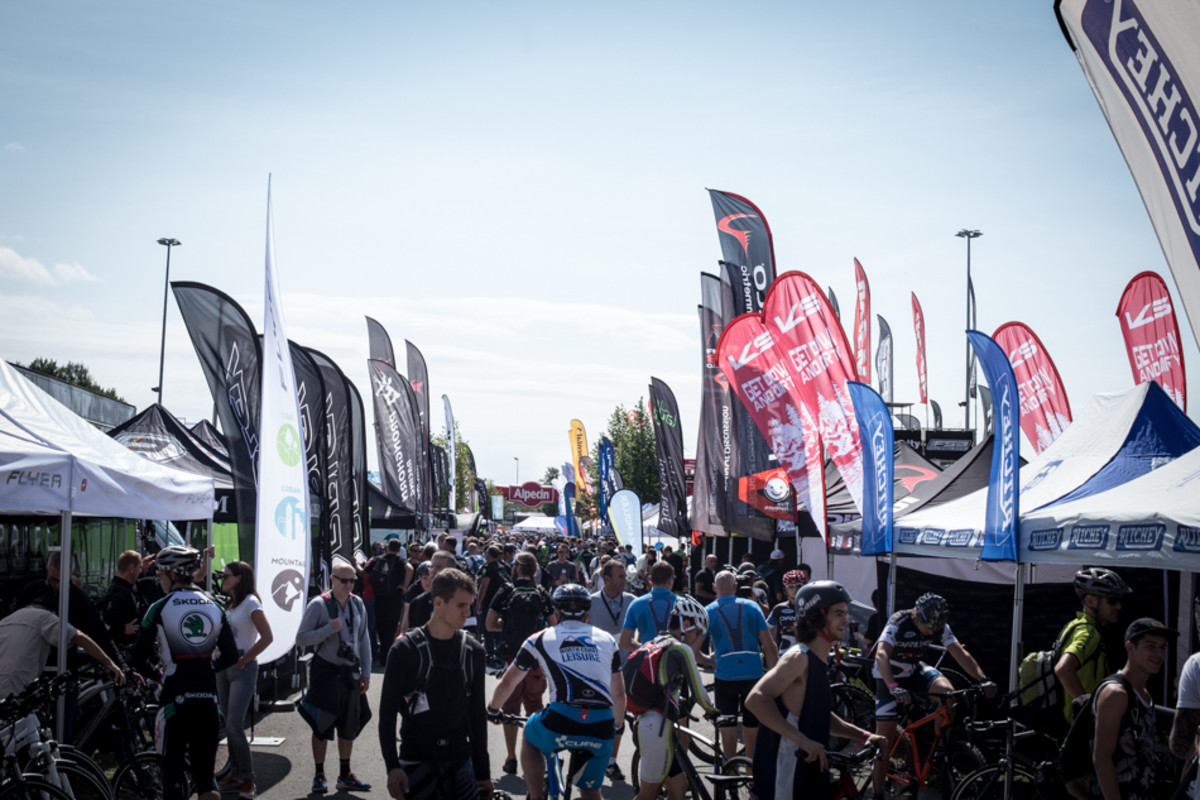 While setup was still underway in the expo halls of Eurobike 2015, some new bikes and bits were on display during Tuesday's Outdoor Demo. We'll be showcasing a potpourri of new products in this post, and going in-depth on items that require more attention in separate posts.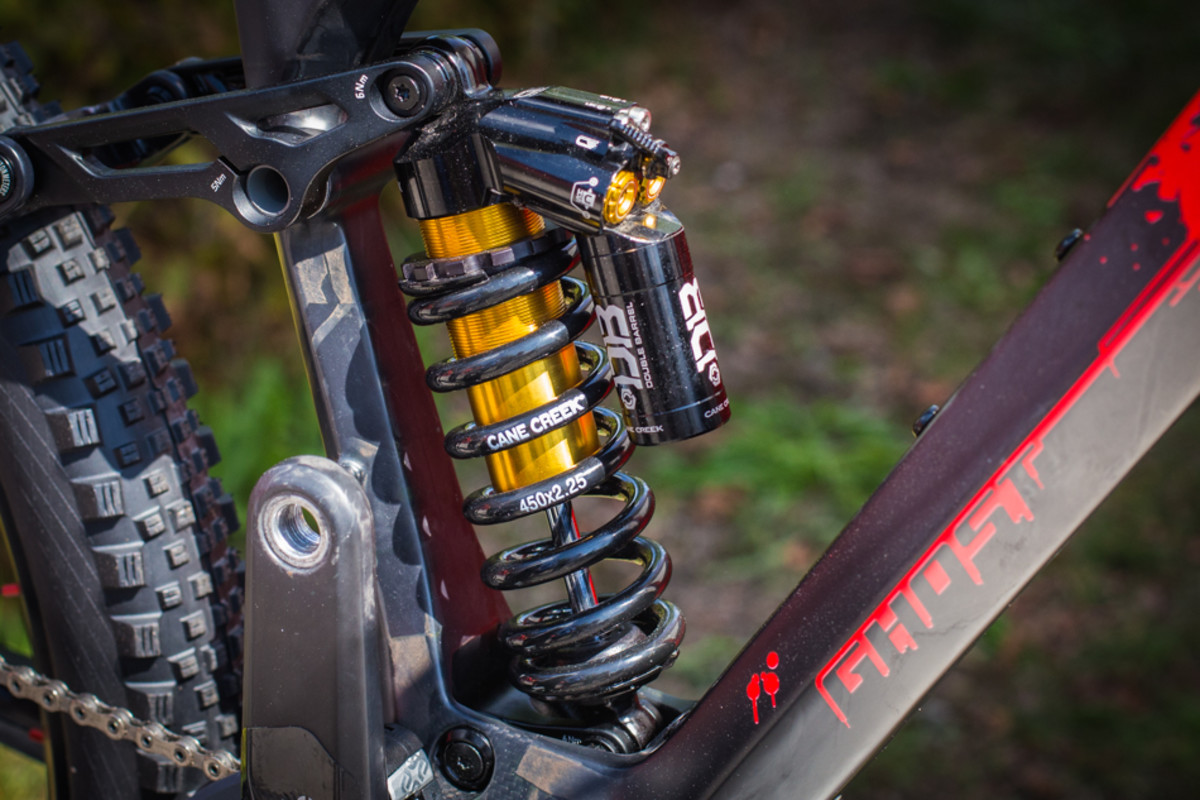 The demands of enduro racing and the market prominence of incredibly capable yet pedal-friendly bikes has increased demand for capable rear suspension, and Cane Creek is answering the call by adding a climb switch to their coil-sprung Double Barrel shock. Handbuilt in North Carolina, the shock features independent high- and low-speed compression and high- and low-speed rebound adjustments in addition to the climb switch, which conveniently adjusts low-speed damping characteristics. The 454-gram shock comes in 200 x 50-, 200 x 57- and 216 x 63-millimeter sizes, will retail for $665 (without spring) and is available now.
Fizik's new M6 shoe is intended to fit the needs and feet of trail and all-mountain riders. The outsole's rubberized shoulders and heel are soft enough to grip well on exposed rock, and closure is taken care of by a Boa. The outer is a washable combination of mesh and Microtex synthetic leather. The M6s will be available in November for somewhere around $170.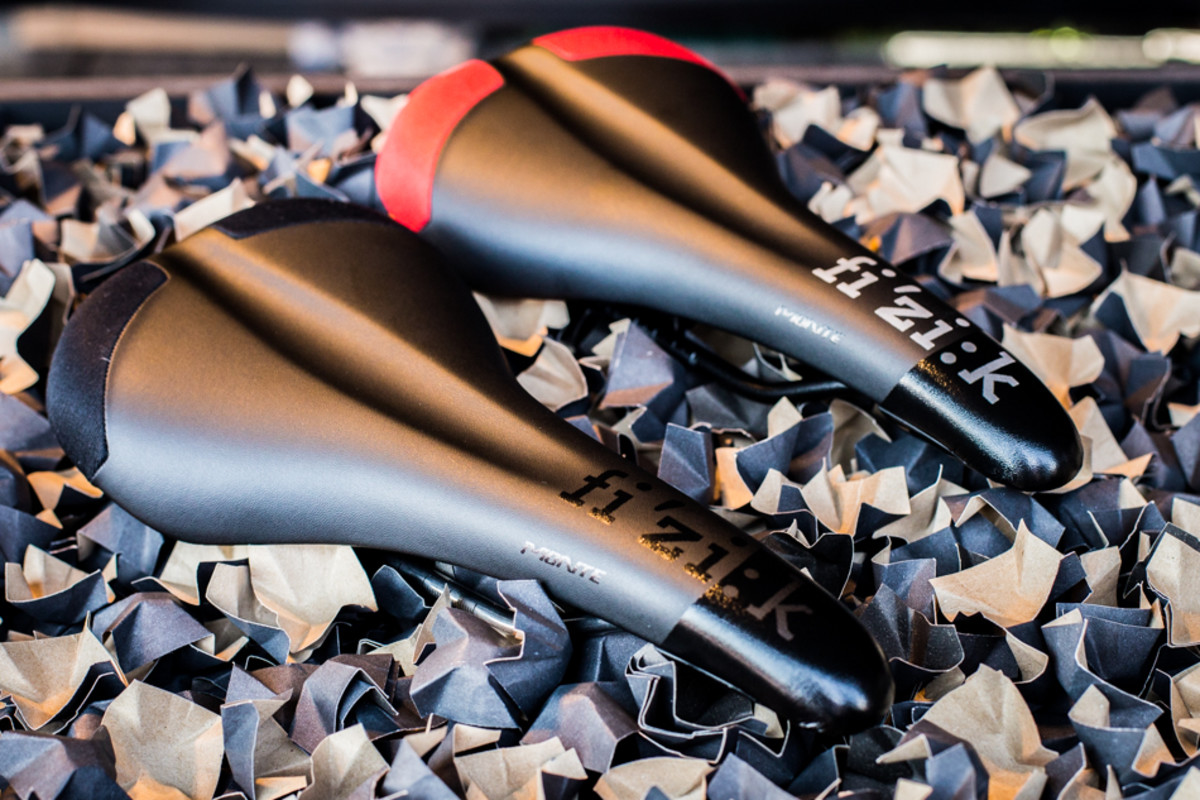 The new Monte saddle is also a trail/all-mountain (read: mountain biking) seat. The carbon-reinforced nylon shell has some give in the wings for increased pedaling comfort, and the rails are plenty long in case you got a bit overzealous with the whole long top tube trend. The version with Manganese rails will go for about $100 while the K:IUM-railed model will ring in closer to $140. The 155-millimeter-wide Monte will be available in November.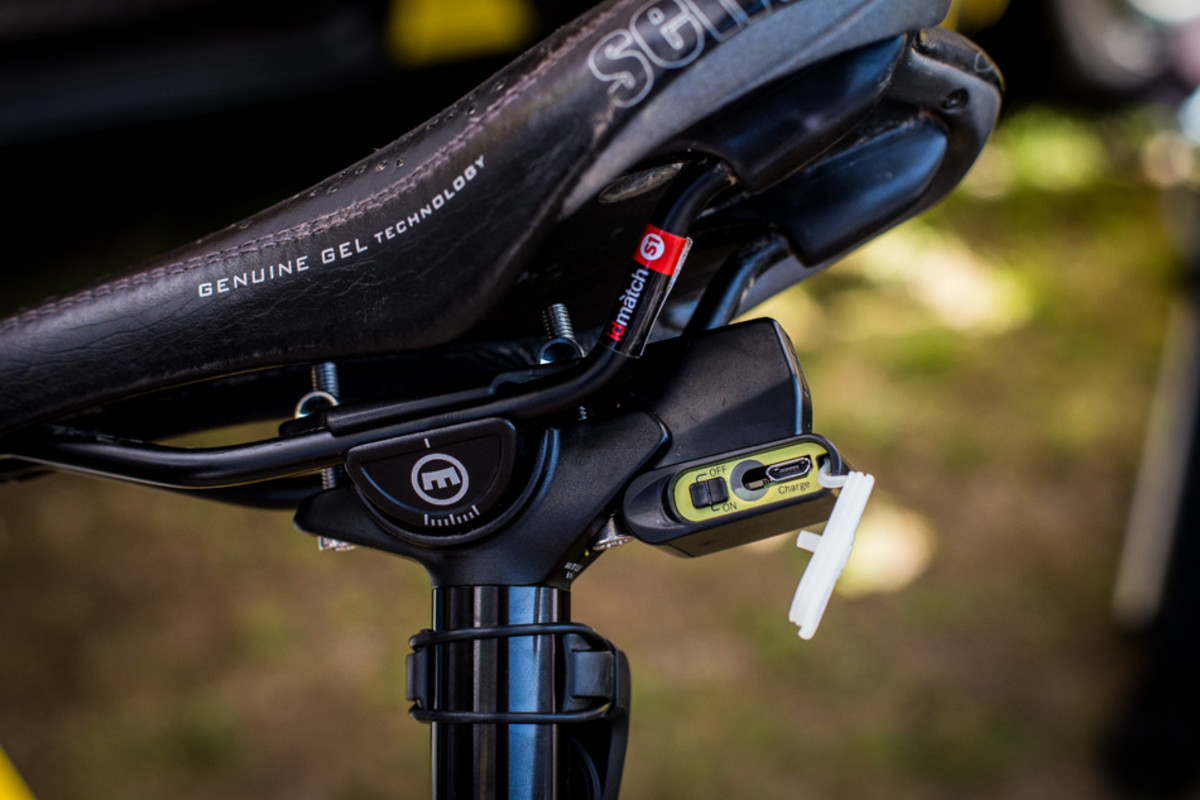 Magura launched its Vyron eLECT wireless electronic dropper seatpost. Read more about it here.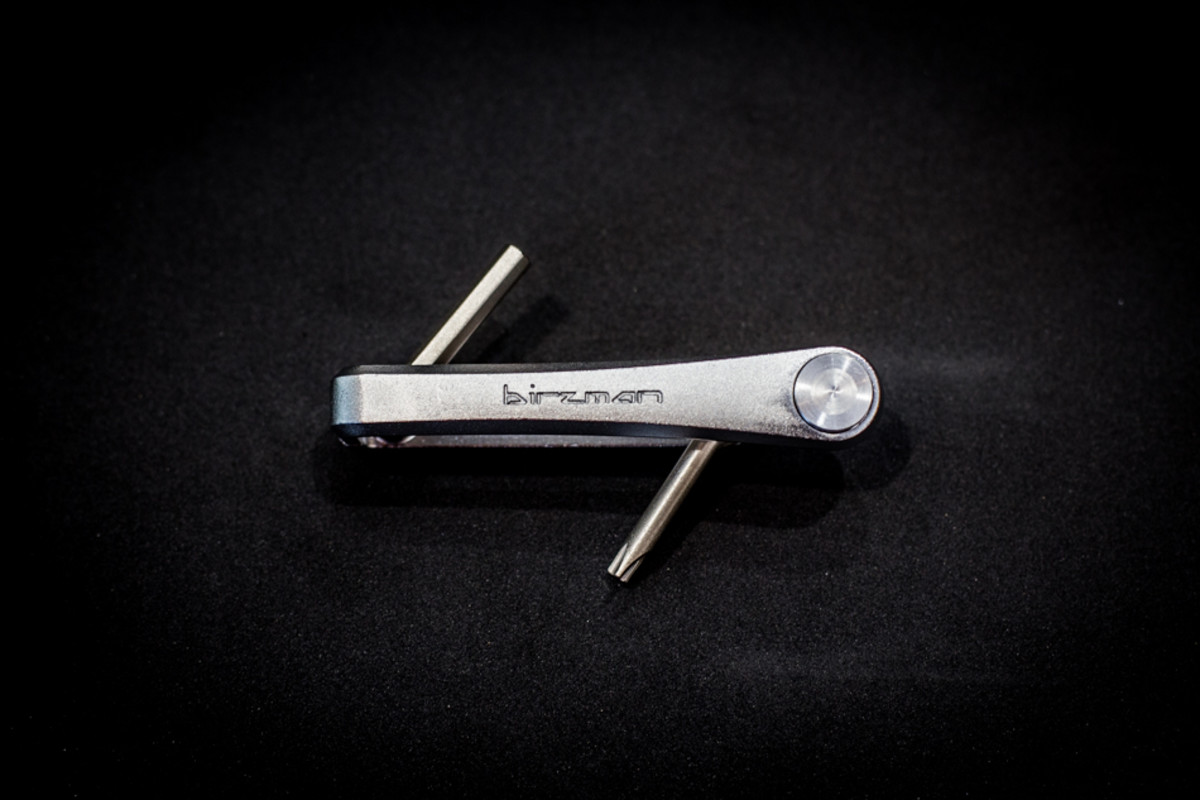 For $23, Birzman's Eurobike Award-winning M-Torque multitool might just save you from over-torquing those expensive carbon bars. The small button on the end of the tool pops when you've hit 5nm with the included 4- or 5-millimeter Allen keys.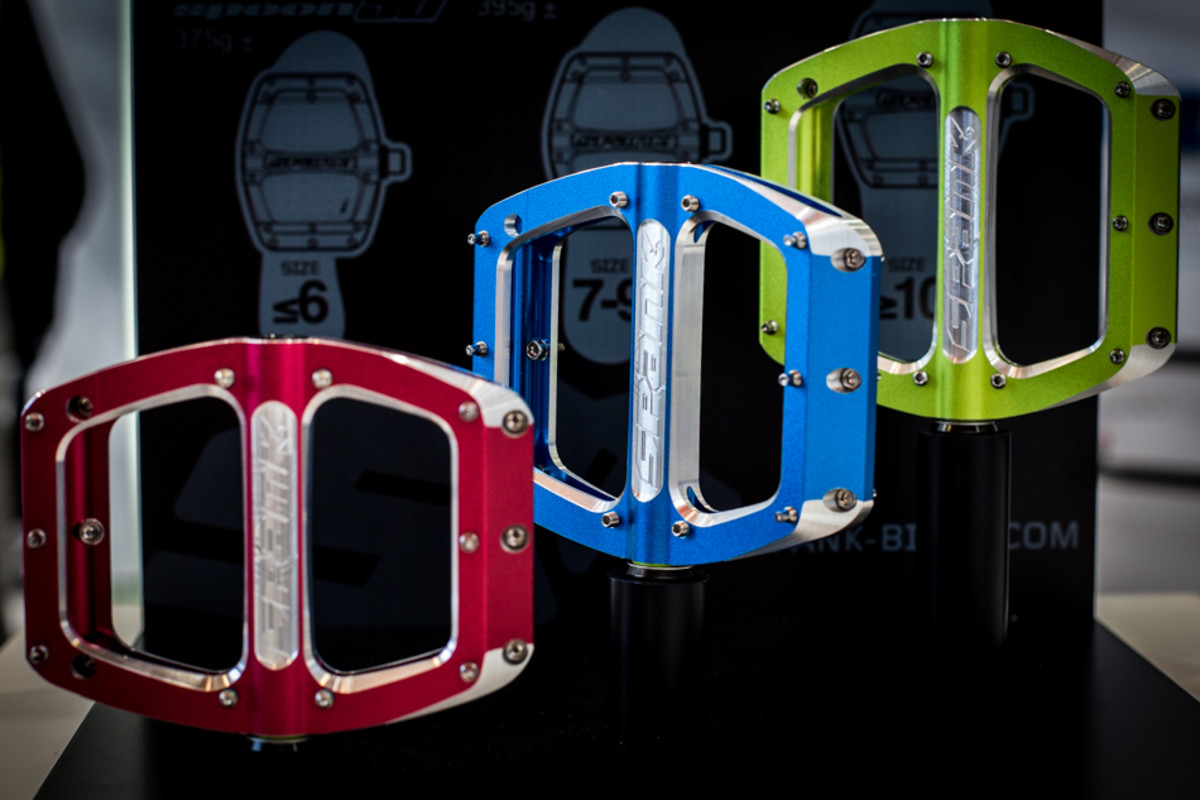 Crankbrothers and Spank are both showing new size-specific pedals. Spank's new Spoon pedals come in three different sizes: the 90mm platform fits up to size 7 shoes, the 100mm goes up to 9 and the 110mm pedal is best for kicks up to size 11.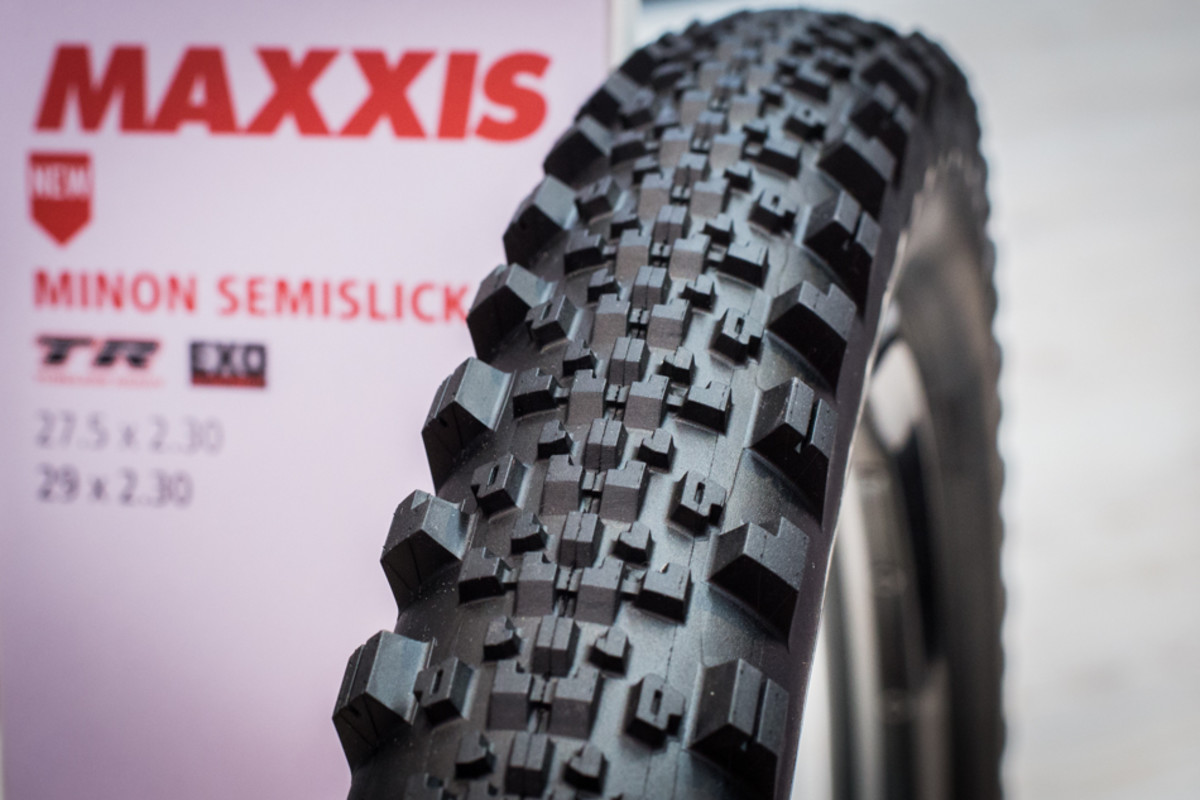 Maxxis is showing several new tires, but the one that really caught our eye was this Minion Semislick. There's also a version with a downhill casing. Maxxis has a new casing called 'Double Down' that's stouter than their current EXO casing but keeps weight lower than a full DH rubber.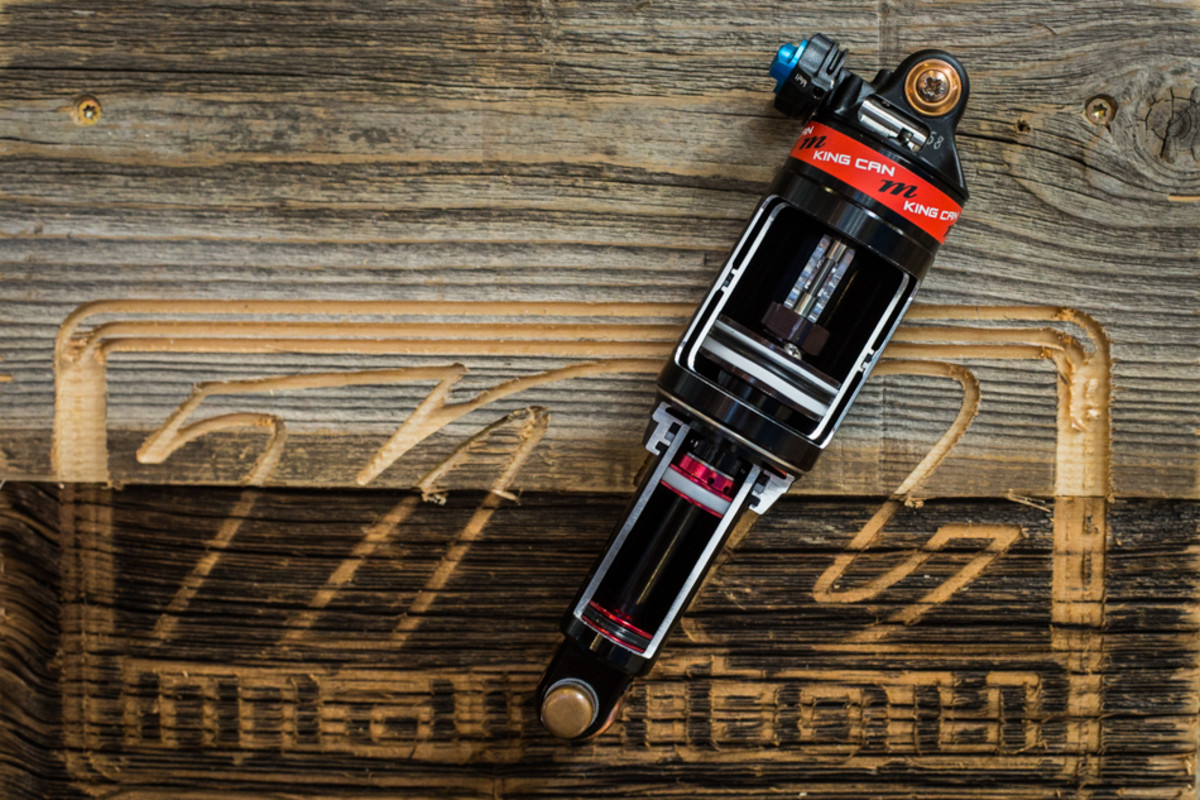 Manitou's new King Can adds volume to the positive and negative chambers of the McLeod shock, making for a more linear travel rate. The ability to add volume spacers to the can gives users increased tunability.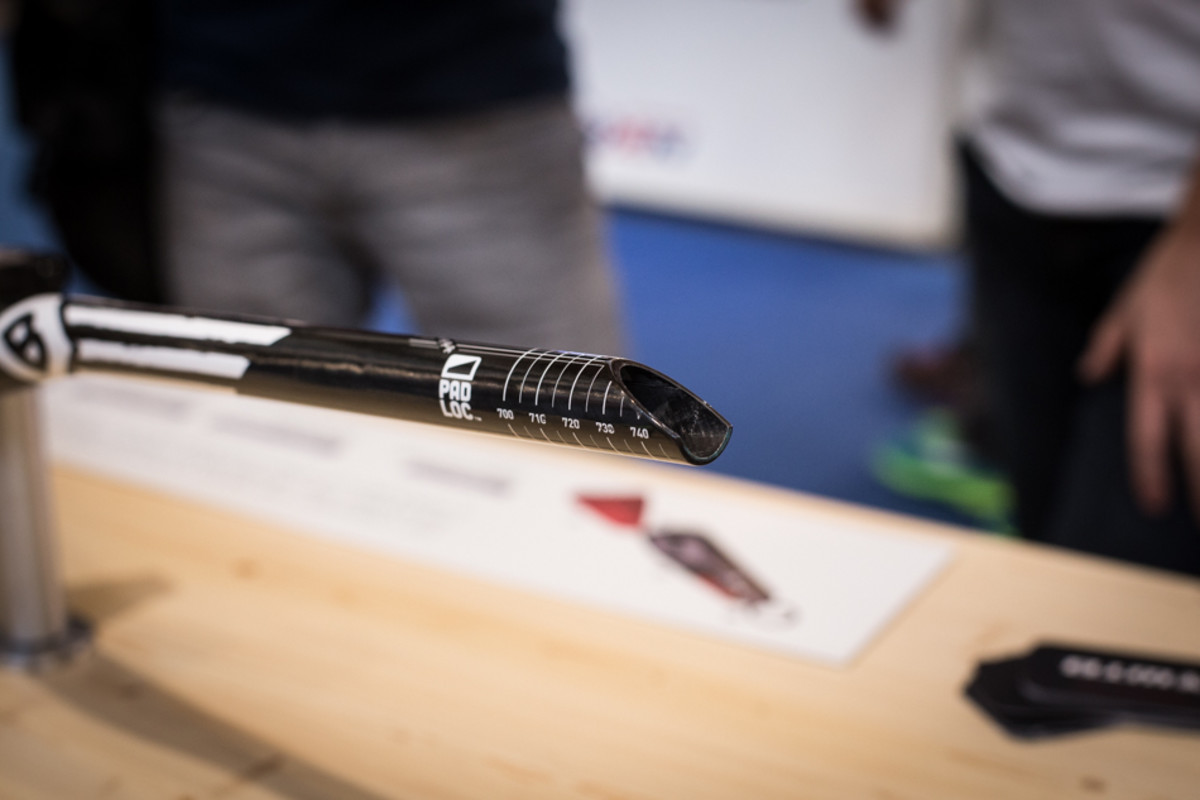 At first glance, this might look like the worst-ever attempt at cutting down a carbon handlebar. In fact, though, the diagonal cut is one half of WTB's new PadLoc grip system.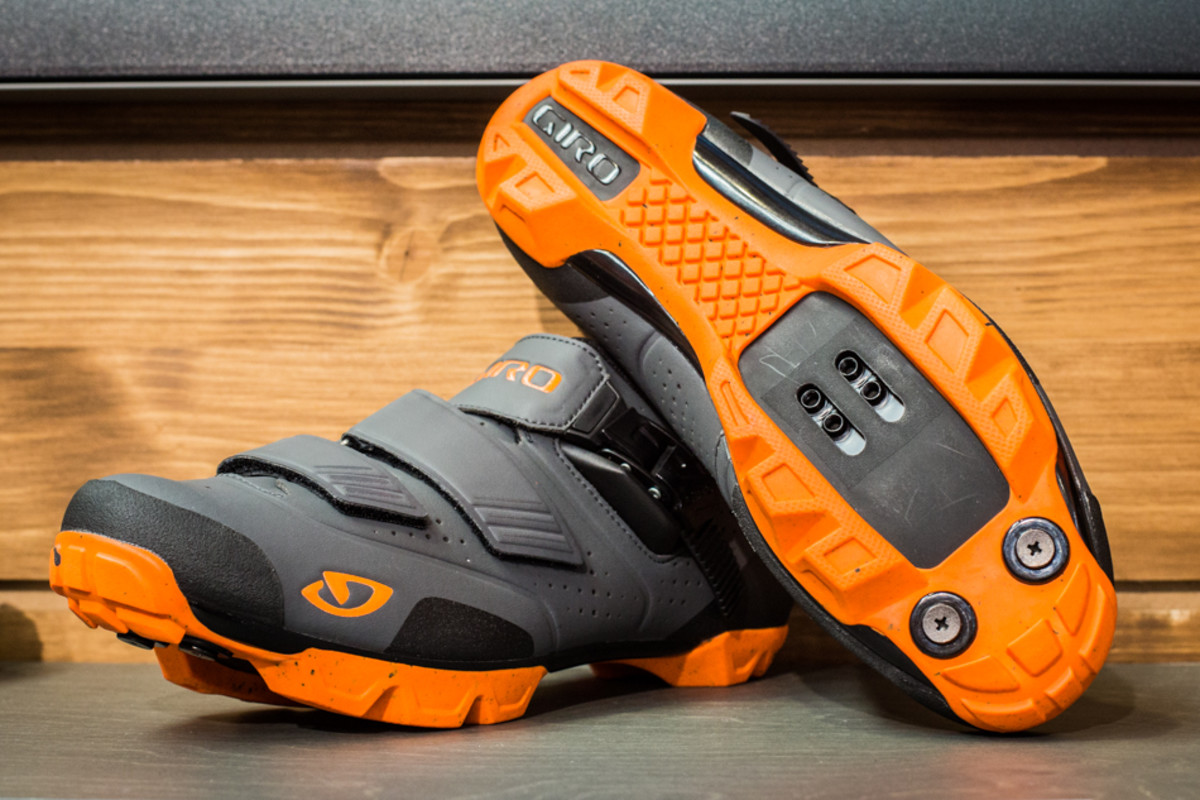 The Privateer is a staple in Giro's lineup, and for 2016 the $150-dollar shoe gets an overhaul, complete with rubberized outsole lugs that are co-molded to the plastic plate. There's also an HV (high volume) version that is specifically tailored for folks in need of clodhoppers.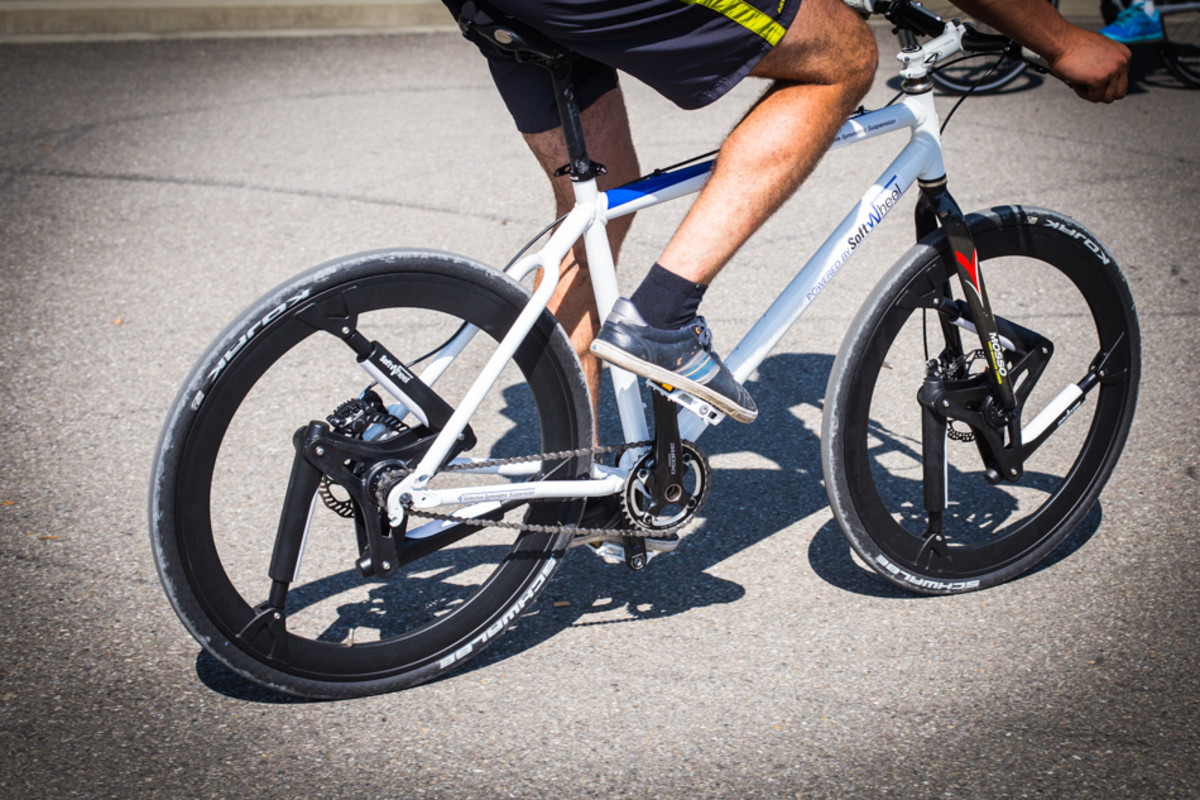 Stay tuned for more….
Related
Magura Goes Wireless with Electronic Dropper – Eurobike 2015
Firsk Look: Devinci Hendrix – Eurobike 2015
Crankbrothers Highline Dropper Post and New Pedals – Eurobike 2015