Shimano announced the release of the completely redesigned XT M8000 group today, which borrows numerous technologies from XTR M9000, including 11-speed shifting for single, double and triple chainring setups, and features a new 11-42-tooth cassette. The brake levers look eerily similar to XTR, with their fully integrated master cylinders. The minimalistic graphics and all-black color scheme create a simple, elegant appearance that'll look good on just about any bike out there. We'll have riding impressions in a few weeks, but in the meantime here are some specs on the new group. Note that Shimano has not yet released information on pricing or availability.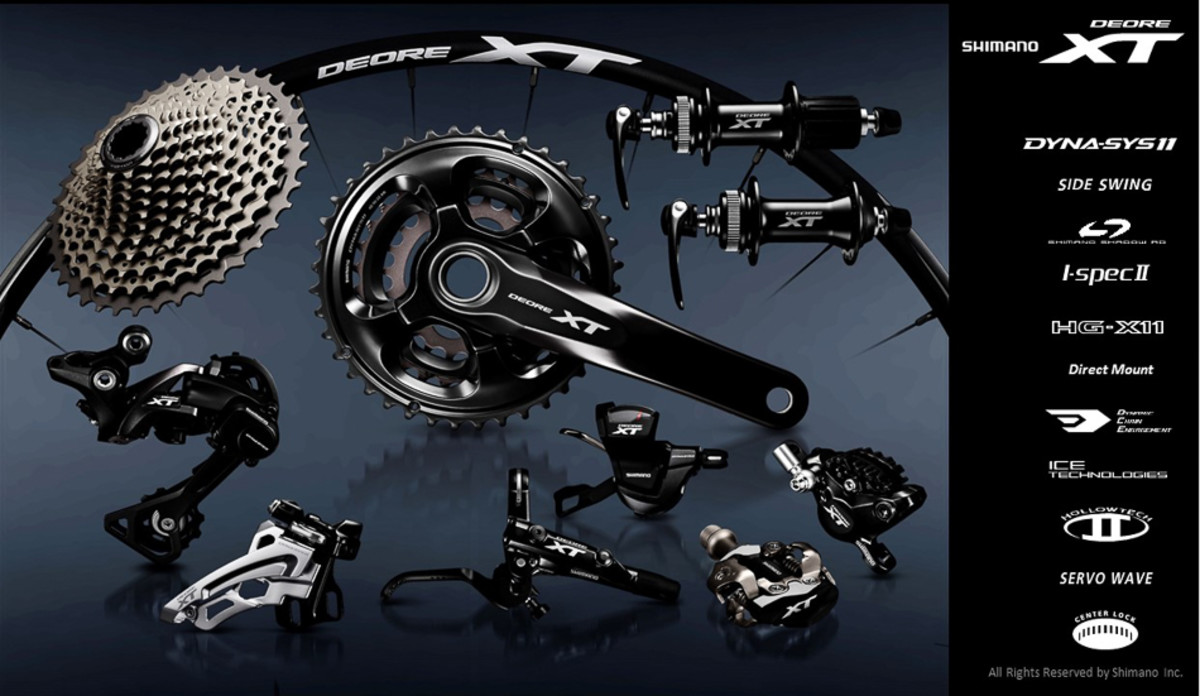 Answering complaints that its single ring option falls short of SRAM's gear range, the new single ring-specific XT cassette matches SRAM's 42-tooth low gear. You'll still spin out quicker since Shimano's current freehub body restricts the smallest cog to an 11-tooth (SRAM's XD driver allows the use of a 10-tooth), but we're happy to see Shimano listen to rider feedback. With this, Shimano may now have the hardware to take a bite out of SRAM's 1X pie. There's an 11-40-tooth cassette too, for doubles, triples and quadzillas.
The single ring option is offered in 30-, 32-, and 34-tooth configurations. When run with the new 11-42 cassette, Shimano's single ring options will offer a range nearly equivalent to SRAM's 1×11 system.
The double is sure to be the top-selling option. Even though single rings are all the rage right now, there are plenty of riders out there who like having a larger gear range than a single can provide. There are three tooth configurations available: 34-24, 36-26 and 38-28.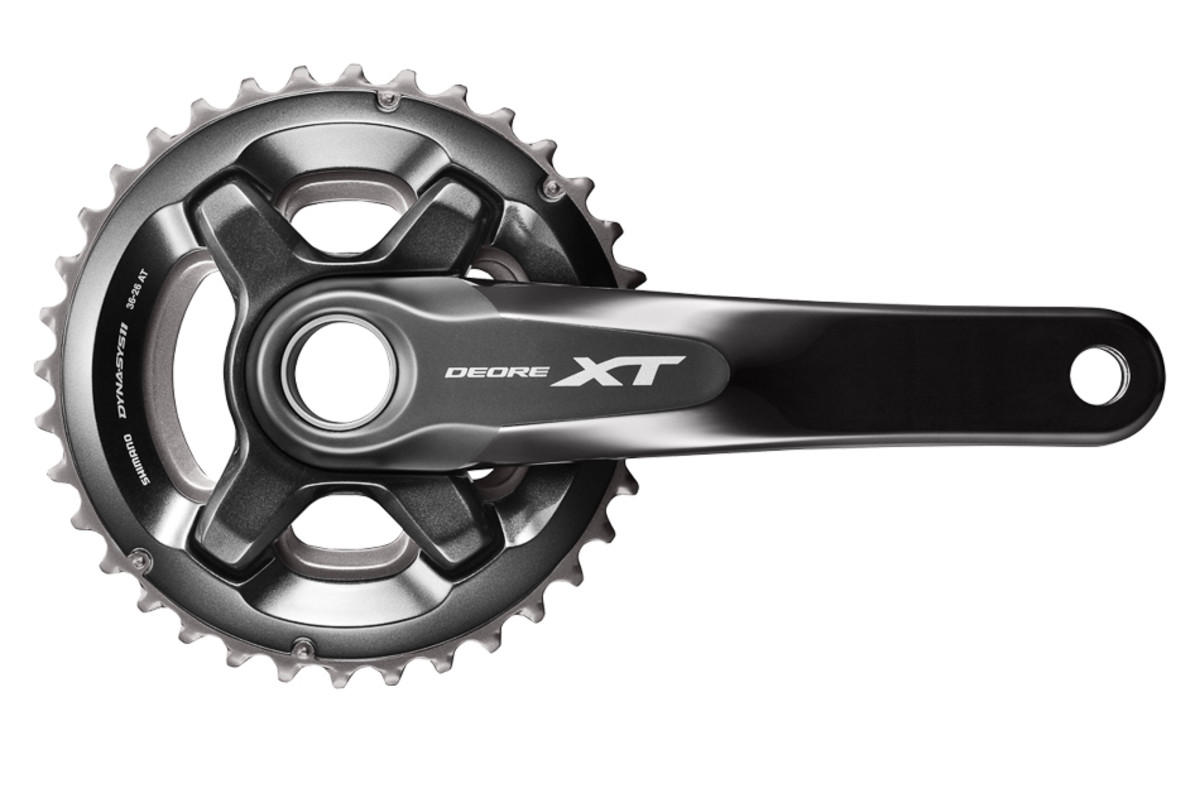 Triple? Despite what the internet says, there are a lot of riders out there who still want three rings up front. There's one configuration: 22-30-40, which offers the lowest gear a mountain bike has ever known.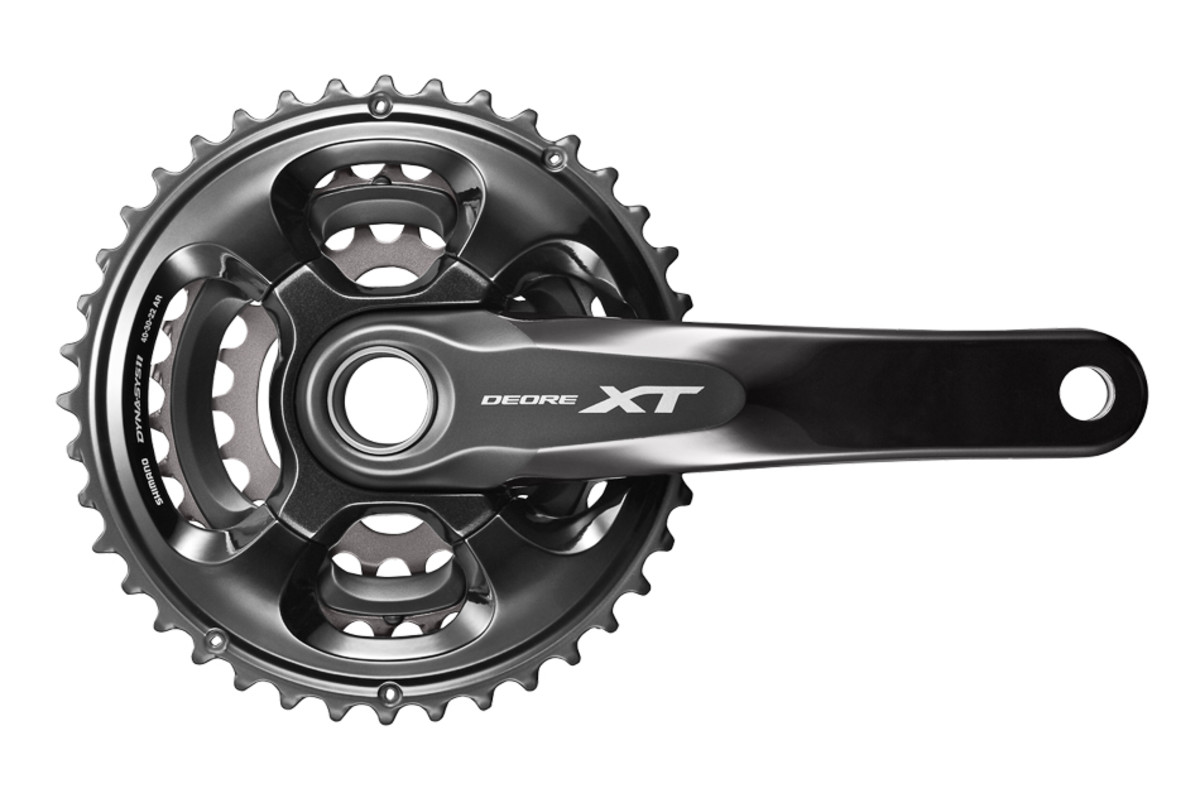 The Side Swing front derailleur was introduced with XTR last year, but hasn't gotten the recognition it deserves–probably because the mountain bike industry is trying to make the things disappear altogether. Side Swing allows better tire clearance and drastically reduced shifting effort. If you dig front shifting, you'll dig this improvement. Available in all popular mounting configurations.
The rear derailleur has been redesigned with new geometry to improve stability. It also gains an easily adjustable clutch so riders can choose between lower shifting effort or more secure chain management. Single- and double-ring drivetrains will use a GS cage, while triples require the longer SGS option.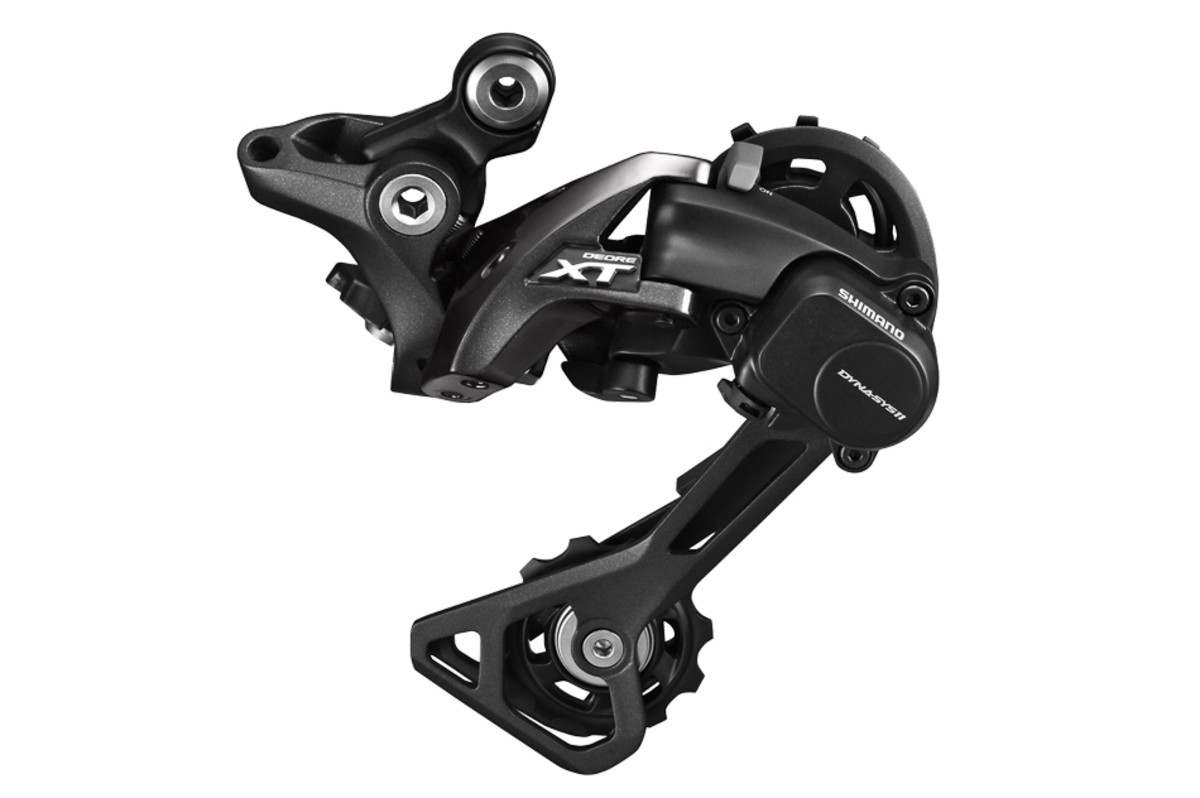 Longer shift levers decrease shift effort. Combined with Shimano's OPTISLICK coated cable, shifting effort is reduced by 20 percent. Shimano also adjusted the ergonomics and texturized the shift levers. Shimano also claims that the accuracy of each indexed shift is improved.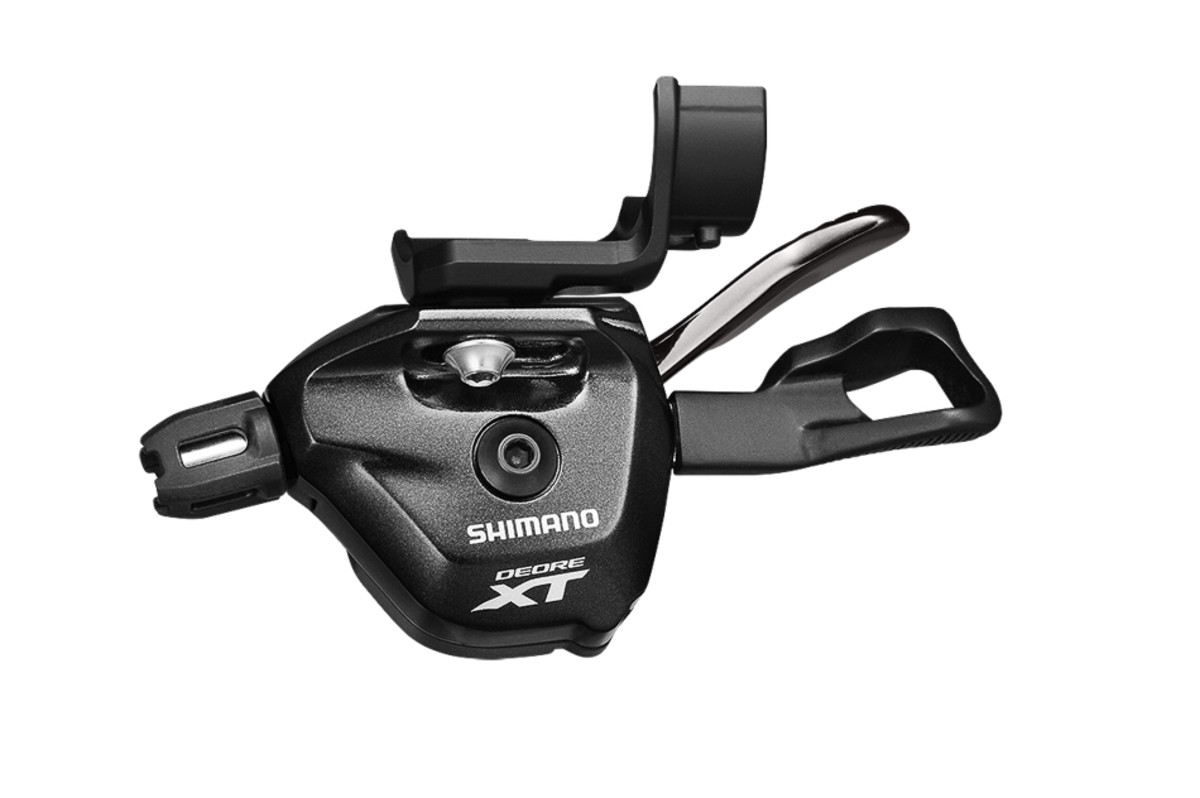 Shimano keeps changing the way its I-spec brake/shifter integration is attached. The latest style just sits under the brake lever clamp. The I-spec option won't support shift indicators, but the traditional band clamp will.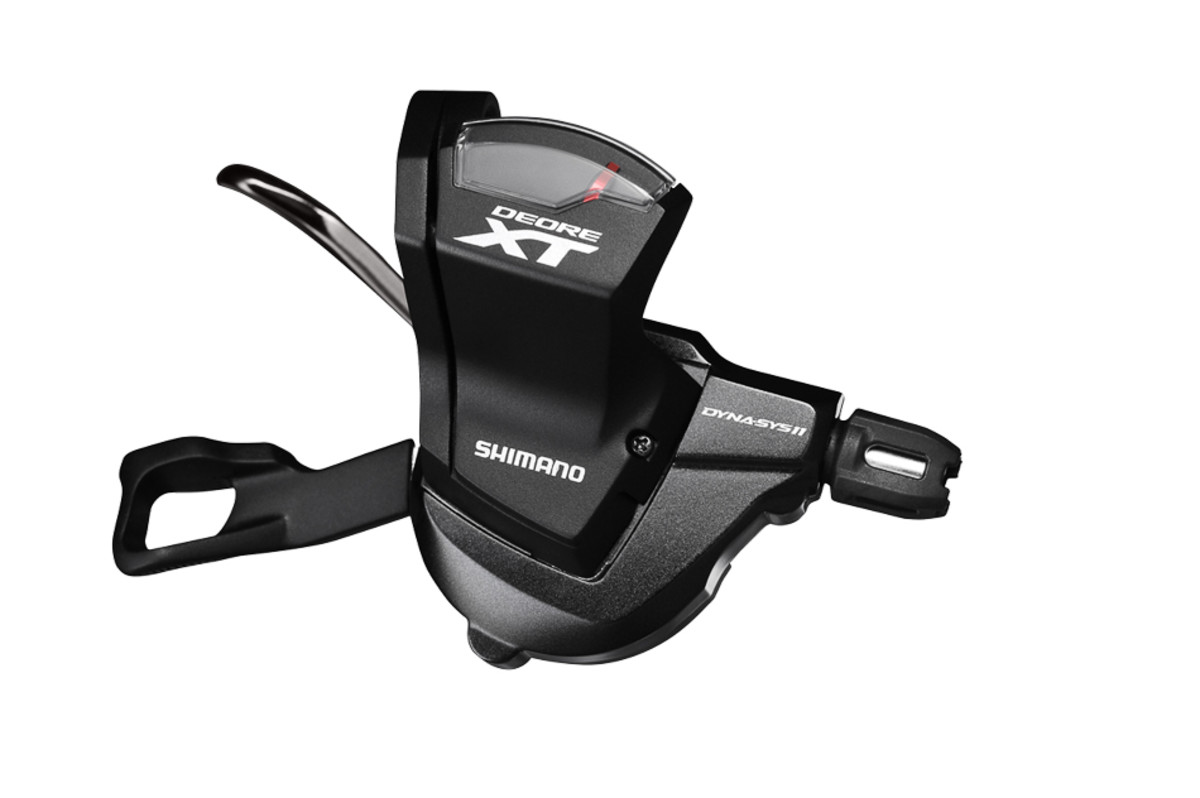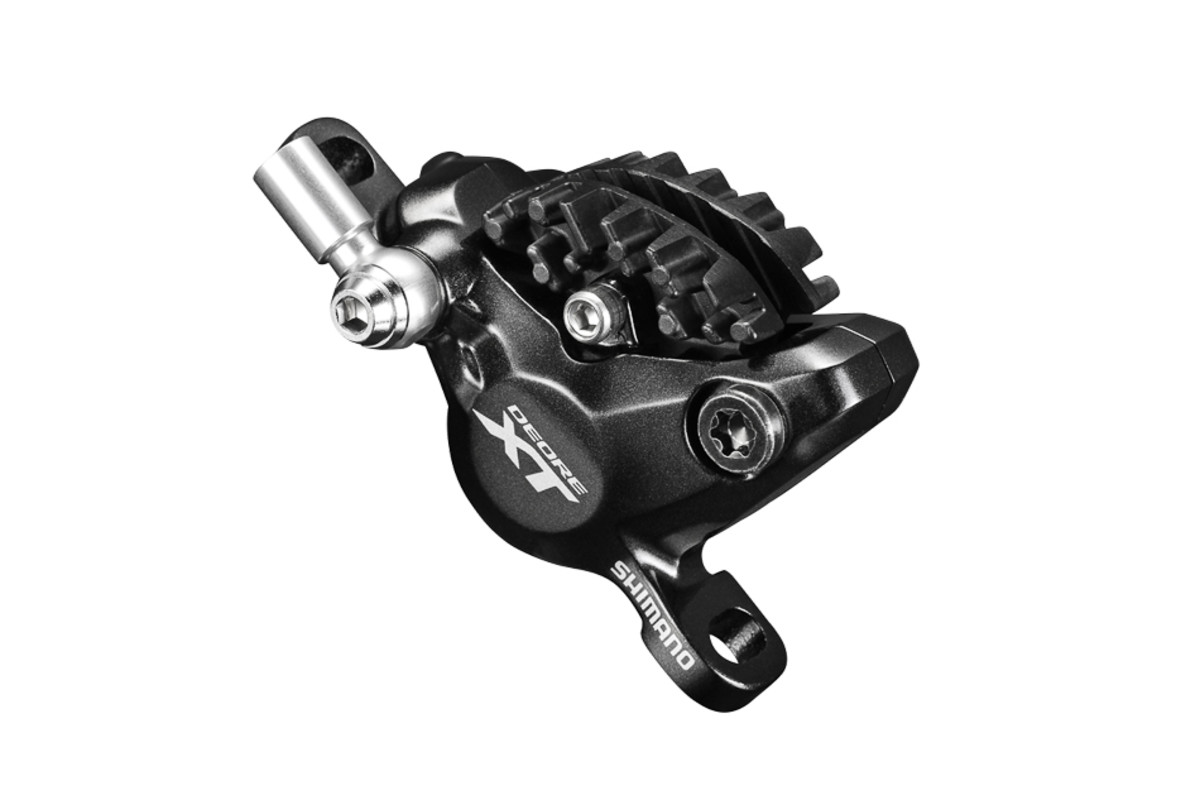 Other than updated graphics, the M8000 caliper looks unchanged. The lever, however, is much more sleek, with an integrated master cylinder, similar to XTR. The new lever also borrows XTR's Servo Wave technology, which allows better modulation. XT brakes have an amazing track record for power and reliability, but the most common complaint has been their lack of modulation. The Servo Wave integration is aimed directly at that complaint.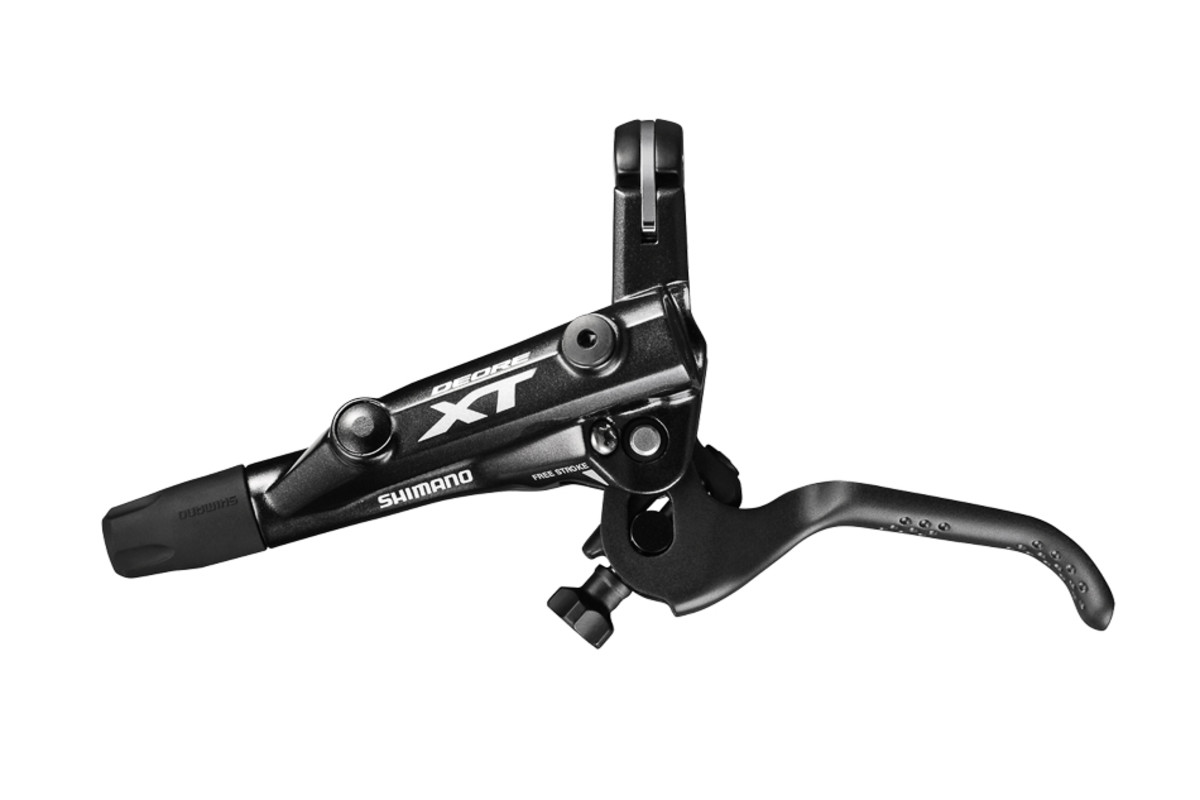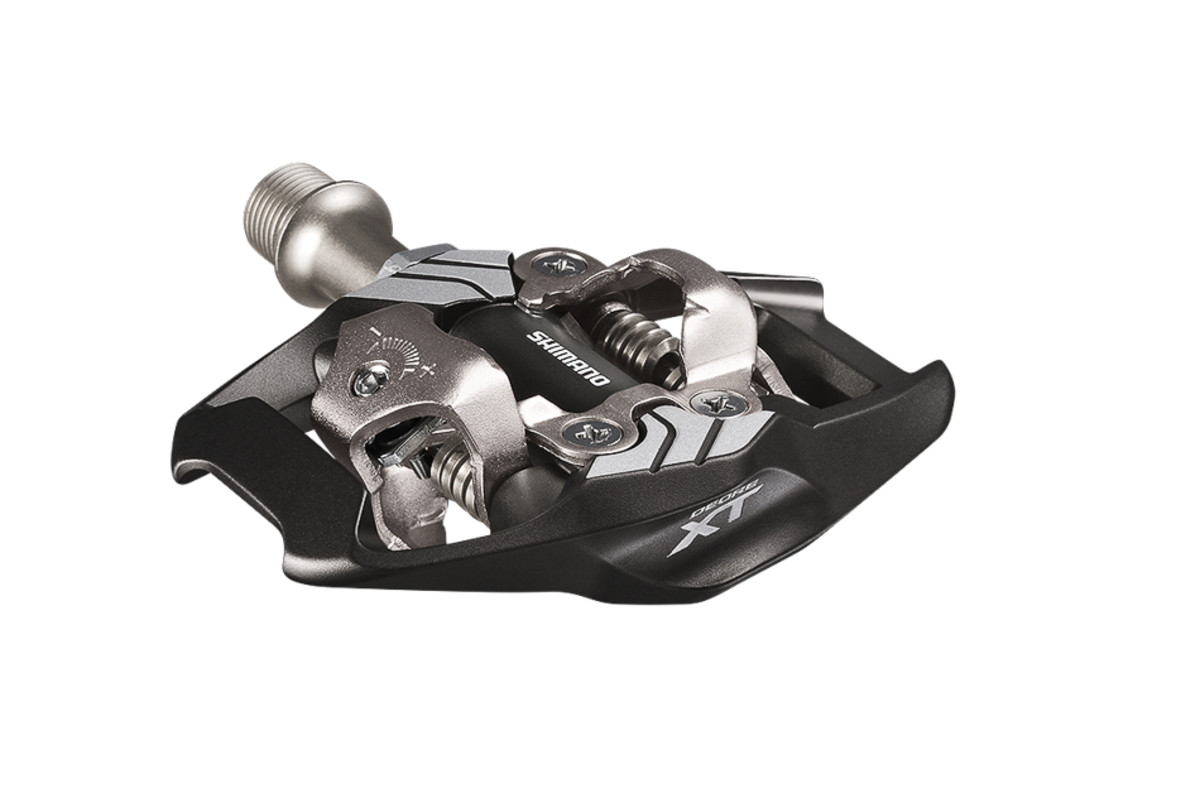 SPD pedals have been pretty much the same from the start, but they continually make small design improvements. Both the trail and race pedals offer increased contact surface area for better comfort and stability.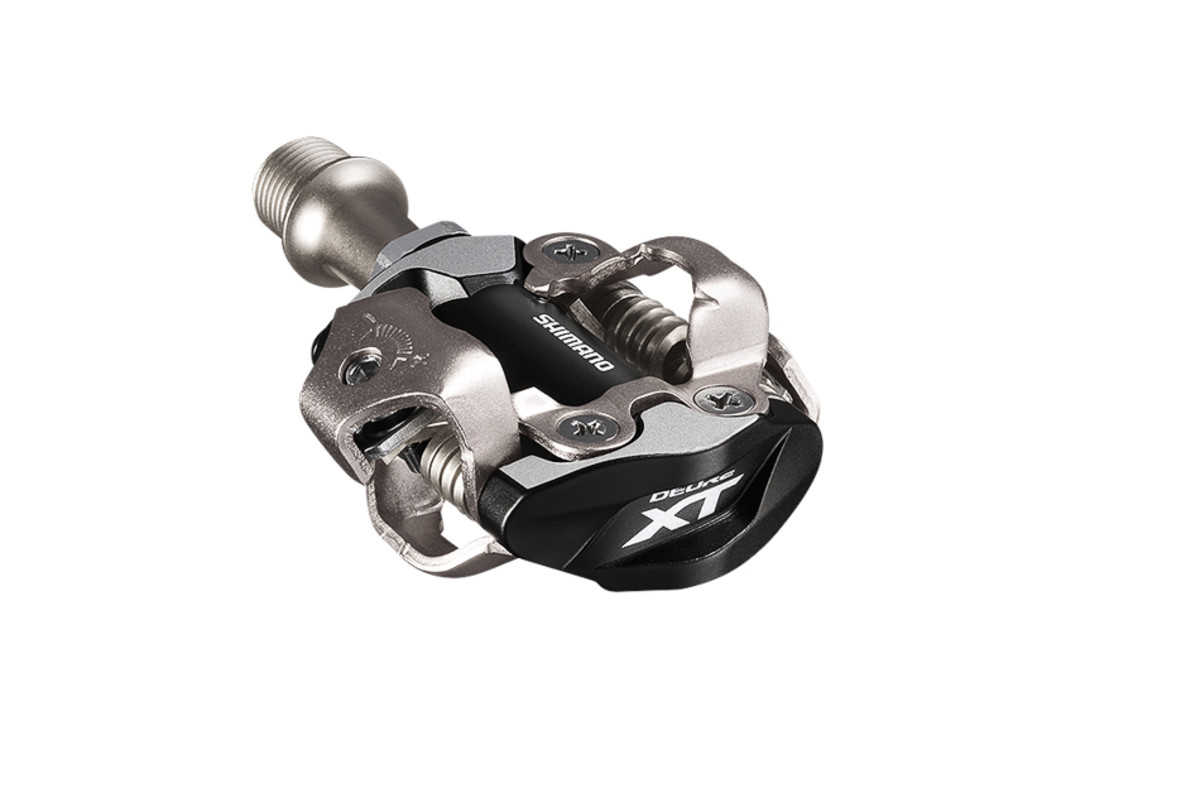 The Race and Trail wheels both get modestly wider, going to 20 and 24 millimeter internal widths, respectively. Both are tubeless and are hand built with 28 straight pull spokes.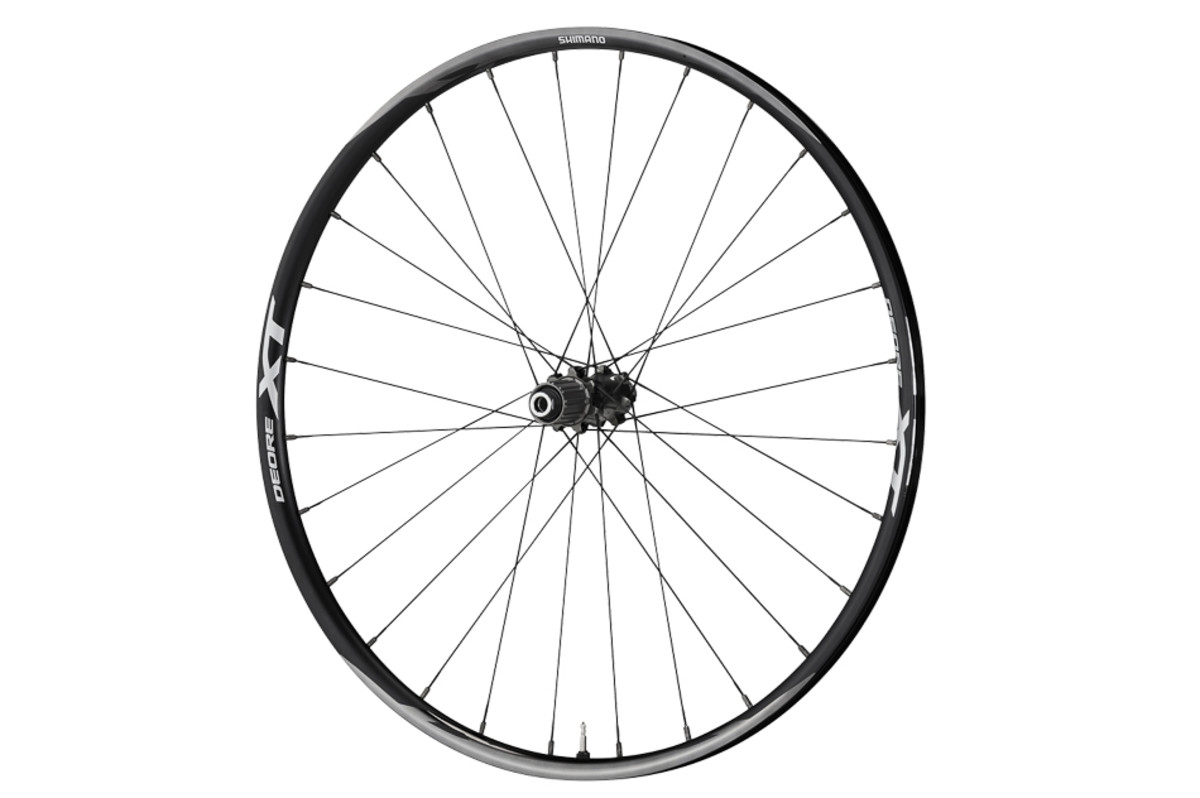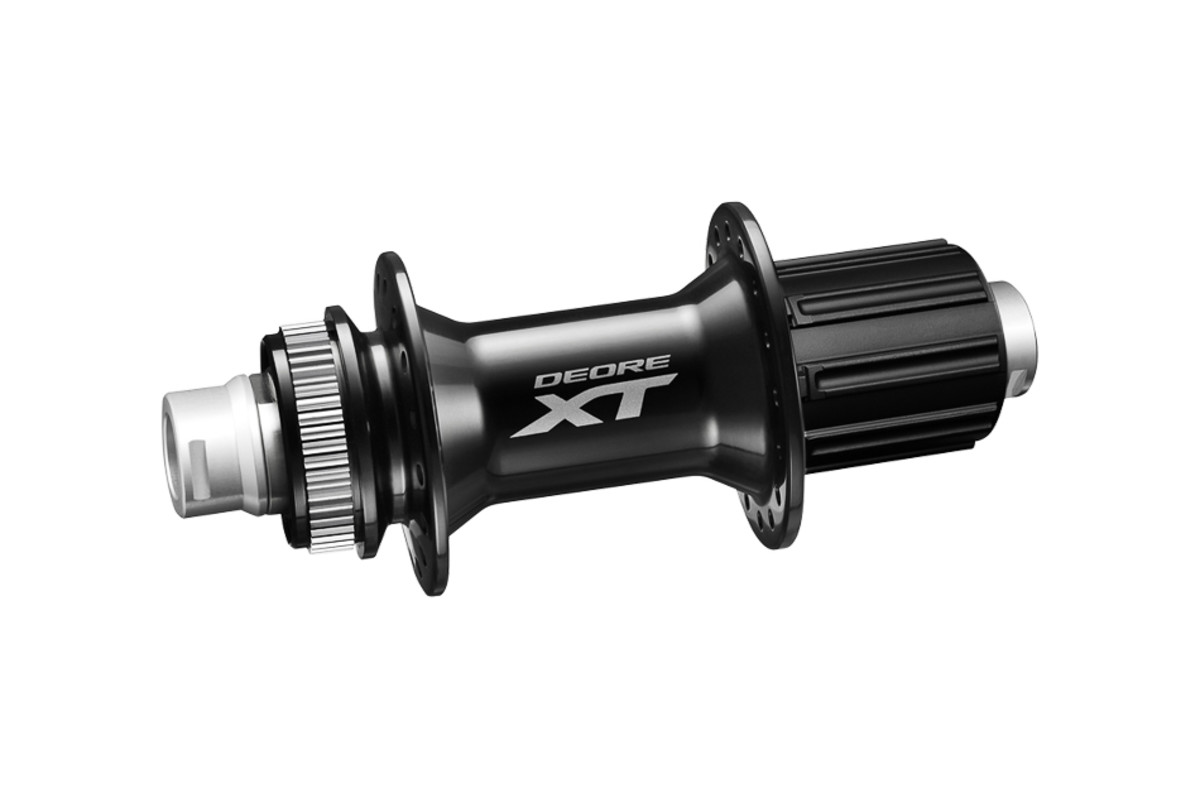 Shimano's hubs have always been among the most reliable hubs out there, with XT coming highly recommended by most mechanics who know what's up. They're not light, but they're reliable, quiet, simple and cheap to rebuild. Plus, they cost less than a quarter of a set of Chris Kings.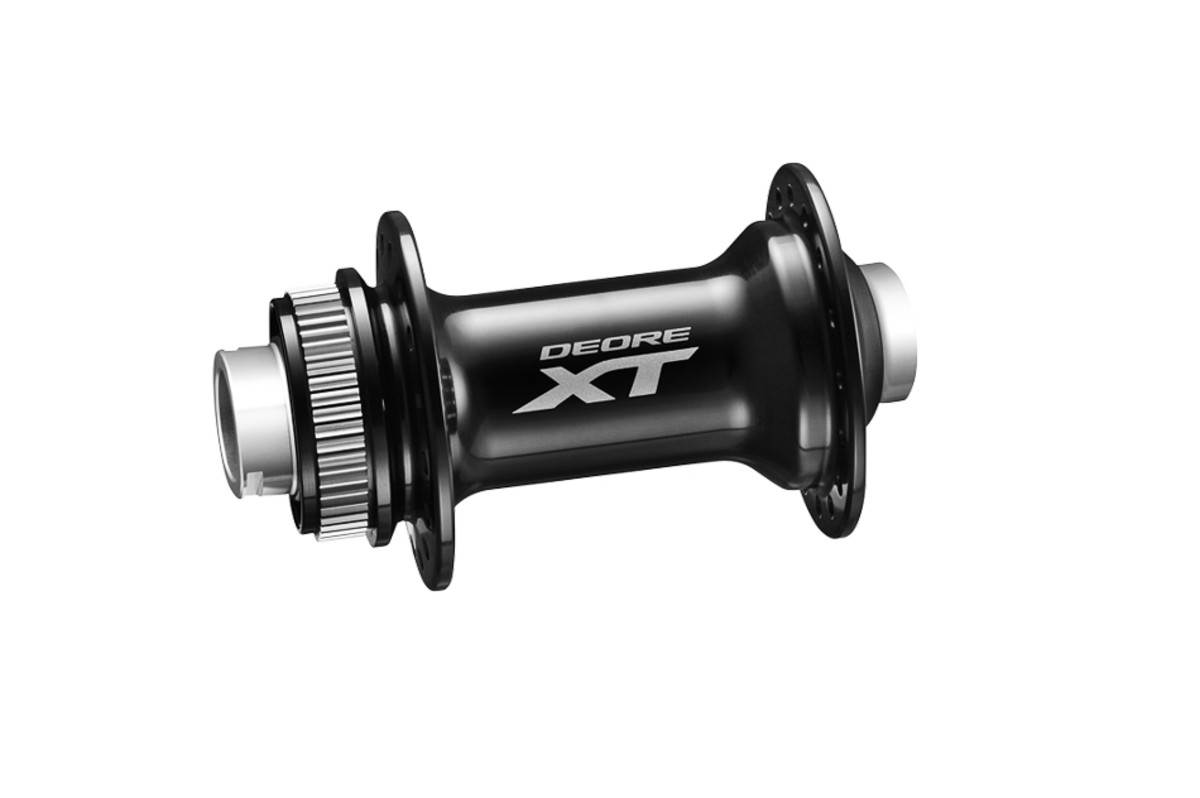 Stay tuned for more details and a ride review in the near future.