A lot of riders reserve body armor for those times when they think know they need it—a trip to the bike park, a shuttle run or that first time on a trail that's infamous for sending folks to the bone surgeons. I'm not one of those riders. I can forgo the full-face helmet, Leatt brace and elbow pads, but I'm an absolutely unrepentant wearer of kneepads. I've gouged those two joints open on way too many "mellow" rides to even fool myself into thinking that I'll know when and where I'm going to eat shit next.
TROY LEE DESIGNS T-BONE KNEE PADS | $68  | TROYLEEDESIGNS.COM
The Troy Lee Designs T-Bone pads are the newest addition to my very large pile of stinky knee pads. The trend over the past half decade has been to make leg armor more pedaling-friendly by ditching the hard shell and using lighter, better-ventilated materials. TLD's T-Bone follows suit here. The knee cup is filled with stacked memory foam and the part that smacks terra firma, the molded EVA outer shell, is covered in ballistic nylon. The sleeve itself features several small side pads and two large, elastic Velcro straps with internal silicone grippers, which help keep the whole affair from slipping down while riding.
The T-Bones are noticeably light—kind of a midway point between the wispy leg-warmer variety and the over-the-top, storm trooper hard shell models. This is a preview—I have only a few rides on these so far—but the comfort level seems quite good and the pads stay in place without chewing up the back of your legs. I'm not a believer in strapping on pads mid-ride—I ride with them on all day, so comfort is paramount. So far, so good with the T-Bones.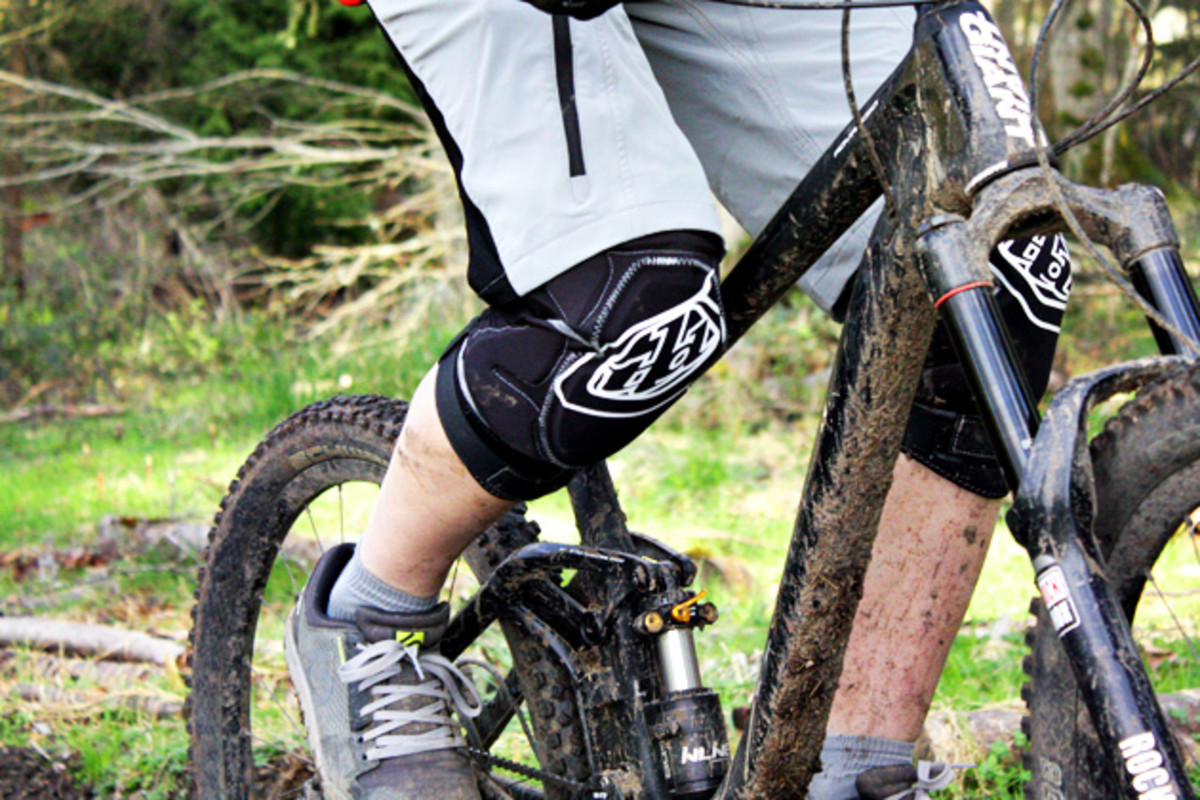 Despite some recent spastic riding on my part, I haven't gone to the earth recently, so I can't yet say how these things will fare in a crash. The padding density seems sufficient (though there's really only way to test that), but at first glance the actual area of coverage seems a bit sparser than on other knee pads—both over the knee cap and, to a greater extent, along the sides of the knee. I have a tendency to bang the crap out of the inside of my knees and the T-Bones have a fair bit of empty space between the side padding. Hmmm…not terribly comforting, but time will tell. I'm wearing these puppies for the duration of the spring. We'll see how they fare.