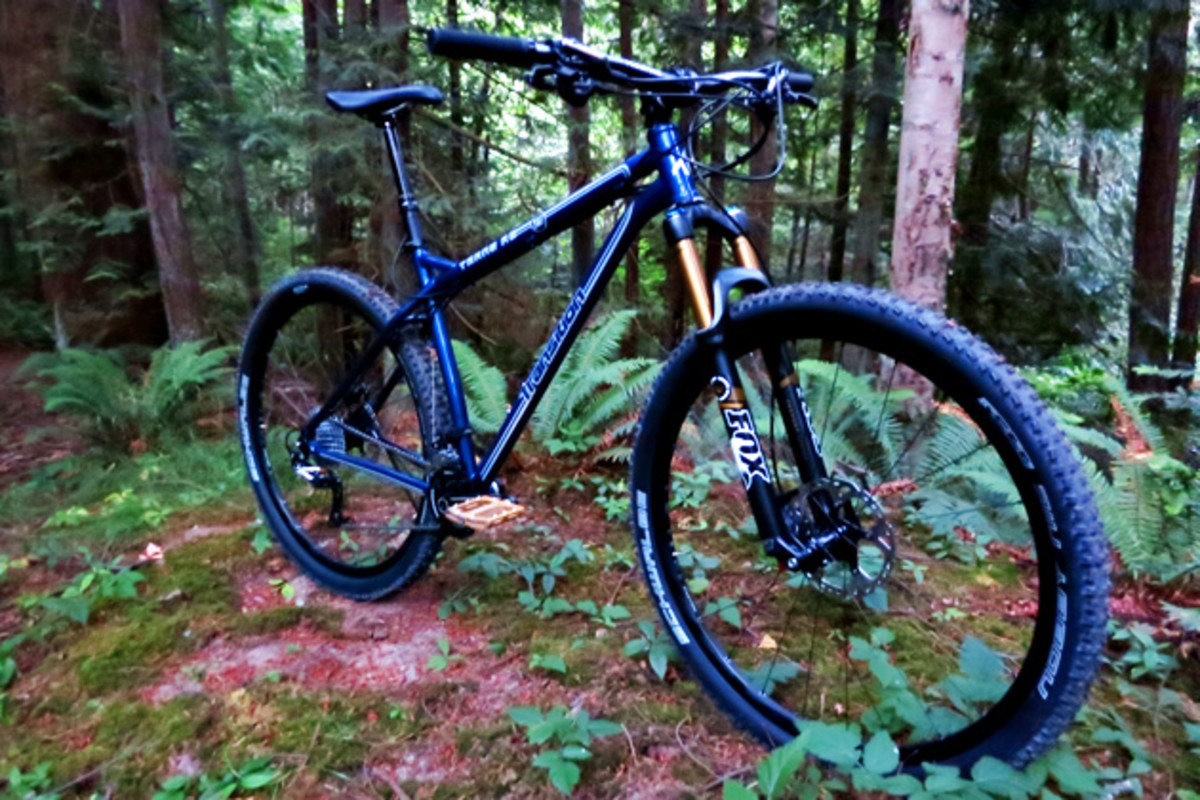 By Vernon Felton
Preview: Transition TransAM 29 1
Price: $4,100 ($700 frame only)
There was a time when I only rode hardtails. This isn't my way of establishing my retro hipster radness. Shit, we just didn't have any other options. For that matter, there was a time when I rode fully rigid. And, yes, those times kind of sucked.
The truth of the matter is that I love rear suspension. I like the way it loads up in the middle of a corner. I like the way it makes me feel after a long ride, which is to say, I appreciate the fact that I don't feel like 160 pounds of tenderized meat, which is exactly how I usually feel after a long day aboard a hardtail. I'm old. Or older. I'm all about floating along on 120 to 160 millimeters of cloud-like suspension.
But, still, I invariably find myself being drawn back into the world of hardtails. Fortunately, hardtails are a hell of a lot more interesting than they used to be. Case in point, the Transition TransAM 29er—which gives several nods to classic hardtail designs while packing all manner of contemporary touches.
So, for starters, the TransAM 29er is configured around a low-slung 4130-chromoly chassis. Steel is real and all that jazz. Transition, however, equips the frame with a 142×12 rear end (with the option to go either single speed or 135×10, if you swing that way). Up front, the bike sports a 44-millimeter headtube, which allows you to run tapered-steerer forks. The frame also sports ISCG tabs, so you can slap on a chain guide for an added bit of insurance, should your riding be of the rowdier variety.
Our test bike is decked out in Transition's most expensive build kit—a Shimano XT/XTR drivetrain, RockShox Reverb post, Fox 32 Float CTD 120 fork and RaceFace Turbine two-by crankset. The TransAM 29, however, is available in two less-expensive build options, the base level model retailing for a reasonable $1,900. Still too rich for your blood? You can snag the TransAM 29 frame for $700.
I just brought the TransAM 29er home, so I can't say anything other than, "Yup, it looks pretty." I will, however, have a hell of a lot more to say in a few months time. Look for a full review in the pages of an upcoming issue of Bike magazine.