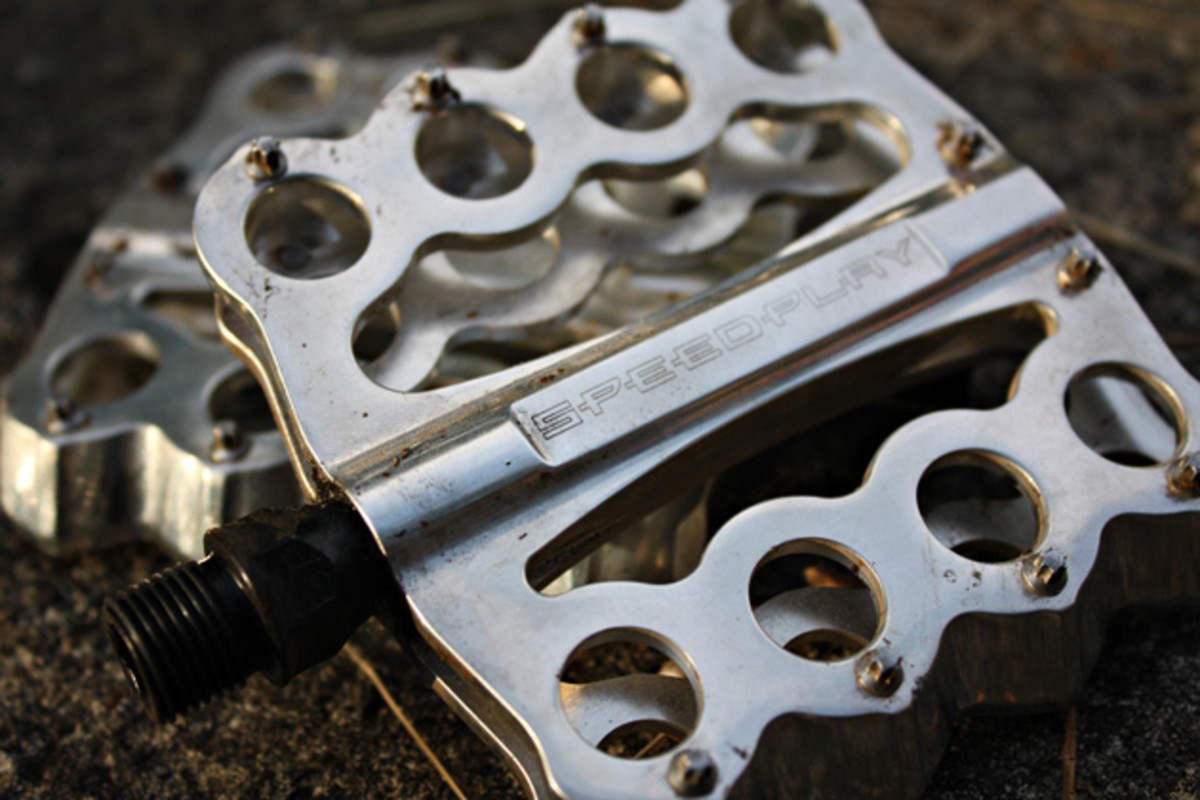 By Vernon Felton
Preview: Speedplay Brass Knuckles
Price: $175
When Speedplay introduced their Drillium pedals way back when, they were considered a relatively light and svelte for the flat pedal market, but that was a decade ago and pedals have grown thinner and lighter in the interim. I've been waiting for Speedplay to bring some of the burl and innovative features of the Drillium to something lighter and a lot less chunky. Enter the Brass Knuckles.
As with the Drilliums, the Brass Knuckles are meant to be brawny. To that end, our test set features a 12-millimeter forged chromoly axle (a lighter titanium-axle version is also available, but'll cost you a good chunk of change), three bearings per pedal (two cartridge and one needle), double seals to keep bearing-grinding muck at bay and grease-injection ports that enable you to keep those bearings happy without tearing into the pedal innards all the time. The Brass Knuckles also sport proprietary star-shaped pins (10 per side), which Speedplay claims offers improved traction.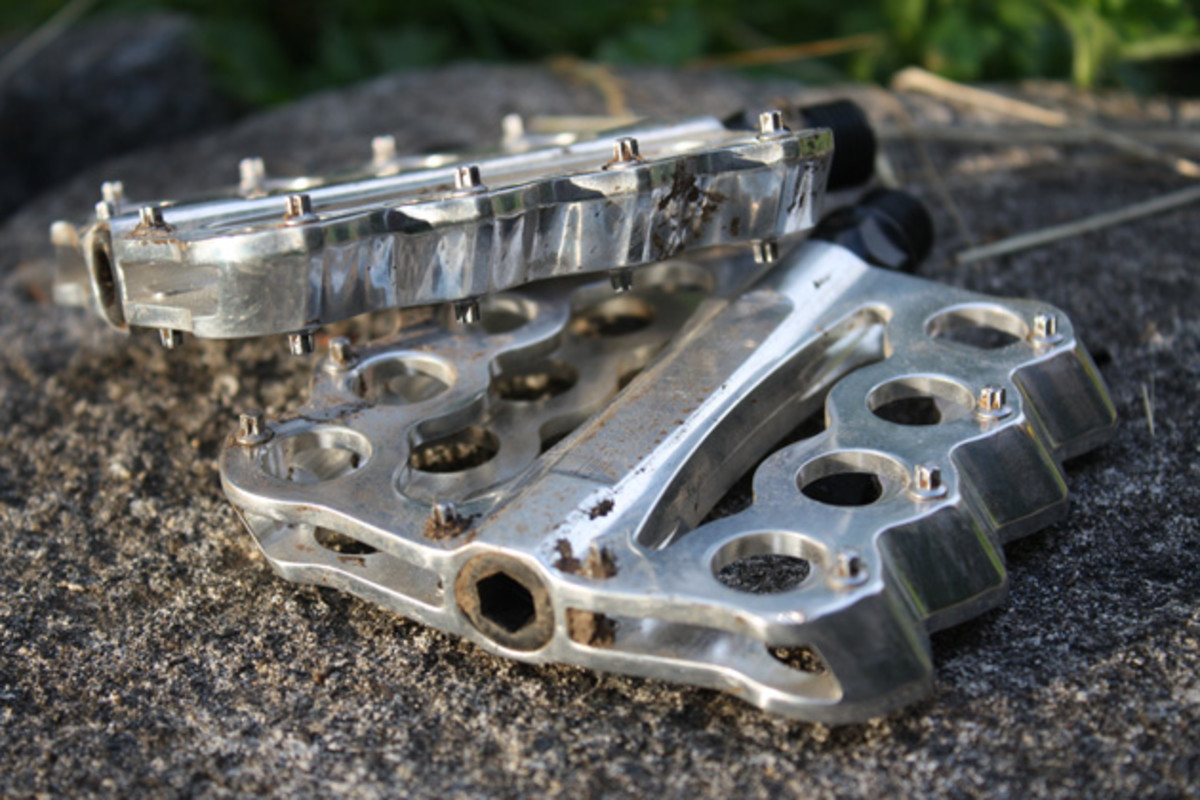 The Brass Knuckles weigh in at 400 grams a pair—that's a 160-gram reduction over the admittedly porky Drilliums. Best yet, pedal flips and strikes should be less of a problem thanks to the thin profile—the pedal cages are a mere 13.5-millimeters tall.
The Brass Knuckles come in black, red and gold finishes. The polished chrome on these pedals adds a bit of pimp factor and about 15 bucks to the price tag.
I've only got a few rides on the Brass Knuckles, but am pleased so far with the stability and general feel. I've been running Five Ten's Freerider VXI shoes, which are sort of minimalist in the grip department (by Five Ten standards, anyway) and I think I'm going to have to go back to my old Stealths when I ride the Brass Knuckles. 10 pins per side is plenty, but my initial impression is that I'd like to see a few pins in the center of the platform as well. As it stands, there's some slipper real estate in the center of the pedal. I might change my tune when I swap over to grippier shoes. Time will tell. Stay tuned for a full review.