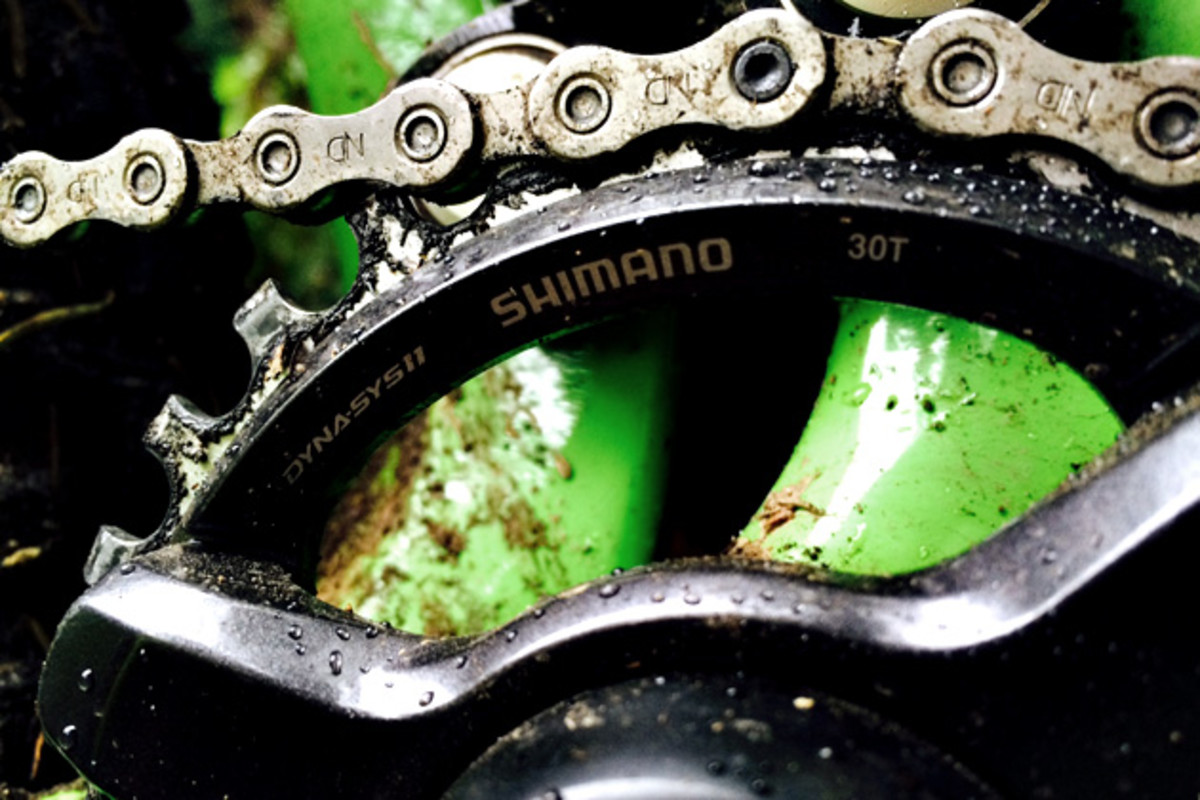 SHIMANO XT M8000 1×11 |$675| SHIMANO.COM
&nsbp;
I know what you're thinking–Shimano debuted an eleven-speed, single-ring drivetrain back in 2014 with the last reboot of XTR. Sure, but that premier-level group came up a bit short in the granny-gear department–maxing out with a 40-tooth bail out gear. That's two teeth smaller than what SRAM has been cranking out for years now and while it sounds petty to ding Shimano over a mere two teeth, when it comes to humping a bike all day over hill and dale, those two teeth can be a deal breaker for many riders. Shimano's 11×40 cassette, just didn't offer as wide a gear range as SRAM's 10×42 cassette. SRAM also offered quite a few more chainring options to boot.
Well, Shimano came to the table with a more competitive offering when it unveiled the latest generation (M8000) of its journeyman XT group. In addition to being more affordable than flagship XTR, the XT group sports an 11×42 cassette. It's still a tooth shy (on the high end) of what SRAM has been cranking out for years, but what most people are going to care about is the low end of the gear range and Shimano is finally in the hunt on that score.
Gear Editor, Ryan Palmer, has already written about his experiences with the dual-ring version of XT (which, like the triple-ring version, is meant to be paired with Shimano's 10×40 11-speed cassette), but we've been pining for the single-ring iteration since day one. Shimano obliged a few months back, sending over this 1×11 set up. I've been riding it ever since and will be rolling out a full review in an upcoming issue of Bike, but in the meantime, here are a few thoughts.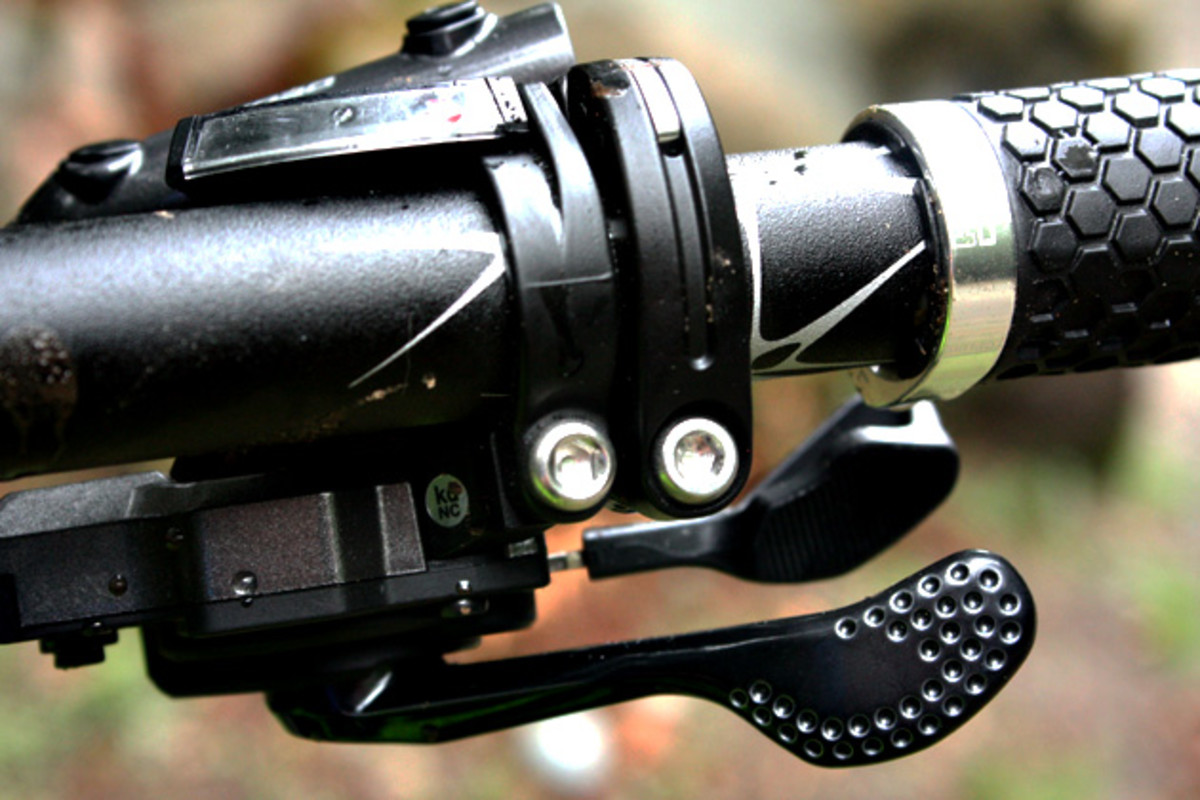 Outstanding Lever Feel
Shimano redesigned the XT shift levers, giving them a bit more mechanical advantage. The end result, as you'd expect, is that it takes very little effort to click your way up the cassette when it's time to climb. What's remarkable, though, is that those light and easy shifts are accompanied by very definite, positive clicks. That's not an easy balance to strike, but Shimano nailed it with the new XT. On those occasions when you've completely underestimated how steep the next pitch is going to be, you can effortlessly plow your way up the cassette with a single thumb stroke. Want to jump four cogs with a single stab of your thumb? It's easy as pie. Kudos to Shimano on that score.
Improved Derailleur
On the other end of the party line sits the new XT derailleur, which has been tweaked. Probably the most noticeable upgrade is the adjustable clutch mechanism. When I engaged the clutch on previous generations of XT rear derailleurs, it quieted the rear derailleur nicely, but also required that I apply significantly more effort on the big paddle to get that chain dancing up the cassette. Engaging the clutch on this new M8000 derailleur, however, hardly changes lever feel at all, yet still quiets the slappity-slap racket on rocky descents. Nice.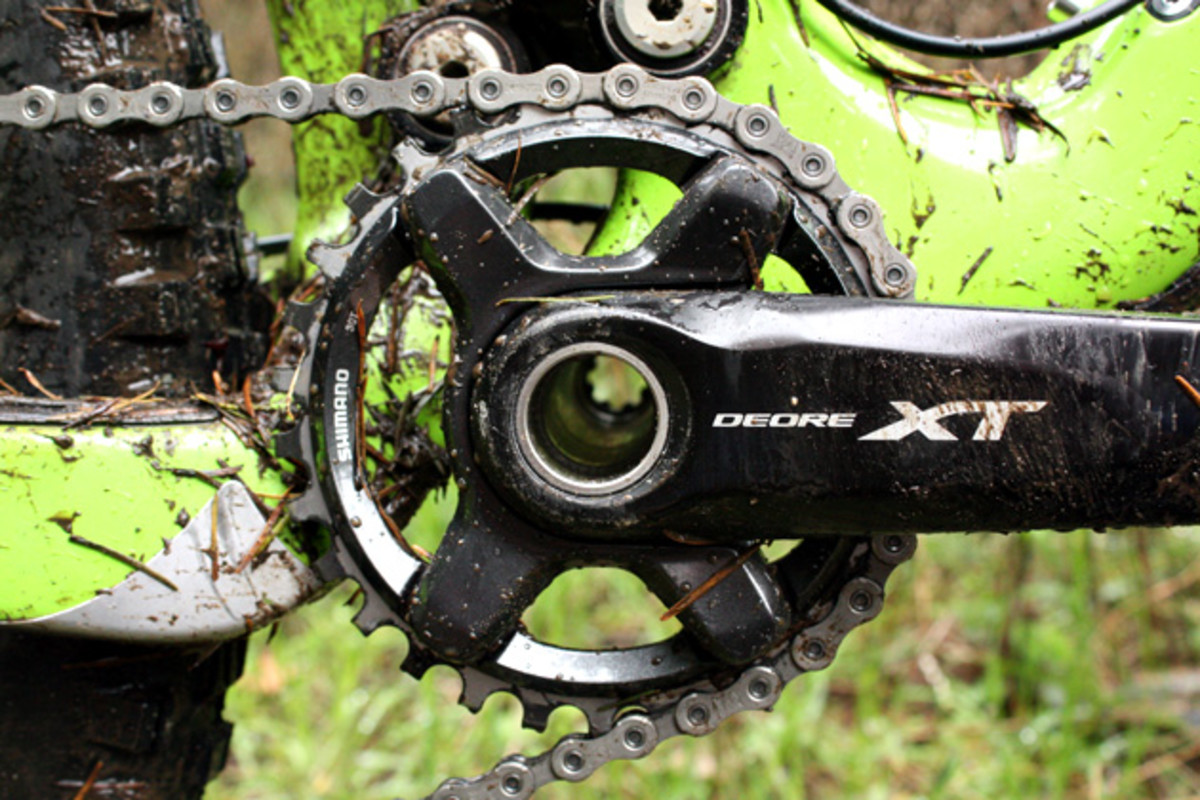 Them Teeth
When it comes to providing you with chainring options, SRAM still takes the cake. Shimano is offering their 1x set up with 30, 32 and 34-tooth chainrings. SRAM, by contrast, offers 28, 30, 32, 34, 36 and 38-tooth chainrings. Having said that, I'll readily admit that Shimano has the bulk of the market fairly well tied up with just those three chainring options.
I personally run a 30-tooth set up on 29ers and a 32-tooth on smaller-wheeled bikes. I've never seen the need to drop below 30 and I doubt I'll ever be fit enough to want anything steeper than a 34-tooth chainring. But that's me. If you want the widest range of chainring options, SRAM still owns that market.
Speaking of teeth, Shimano didn't go with the alternating "narrow-wide" tooth patterns you'll find on SRAM rings or the rings produced by myriad smaller outfits (Absolute Black, Wolf Tooth, Race Face, Chromag, etc.). Instead, the XT ring is populated by tall, broad teeth of a uniform size and shape. Shimano claims this tooth profile improves chain retention by 150 percent. We'll see. So far, no dropped chains.
I can say this, after riding XT 1×11 systems with some non-Shimano chains and chainrings, I strongly recommend sticking with the XT chain and chainring: it's quieter and far less likely to suffer chain suck in muddy conditions. Not a real shocker–drivetrains always function best when you use parts that have been designed to work together, but the performance difference is larger than I'd have predicted. In short, if you are considering a Shimano 1×11 set up, keep it an all-Shimano party.
That's it for now. Look for a complete review in an upcoming issue of Bike Magazine.
Related:
First Impressions: Shimano XT M8000