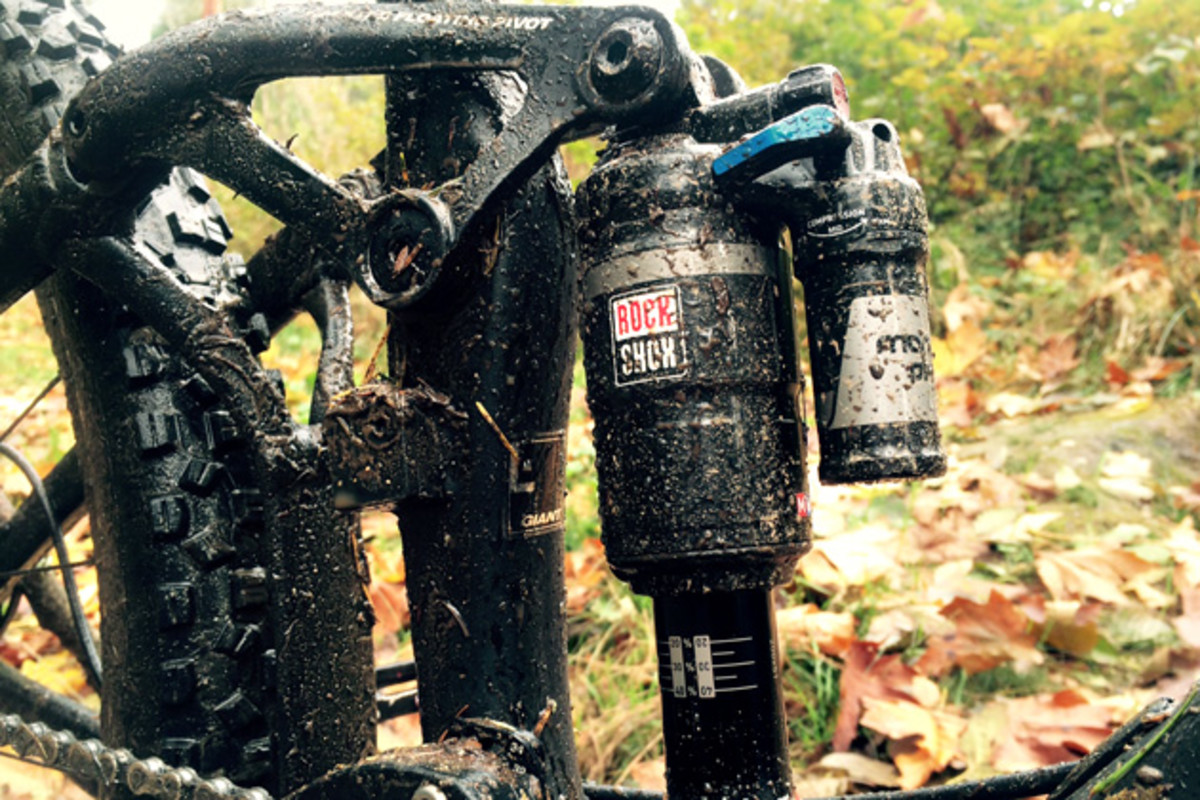 By Vernon Felton
Preview: RockShox Monarch Plus RC3 DebonAir || $499
My Trance Advanced SX rolled out of the shop with a Fox Float X rear shock bolted to it. The Float X, Fox's successor to their DHX Air shocks, is a hell of a shock—with very clear distinctions between compression damping settings and a nice balance of small bump sensitivity and bottom out control. I've ridden that shock (in various tunings, obviously) on a wide range of bikes and generally walked away a fan. It's been stellar on this personal bike of mine. A few days ago, however, I tore it off and slapped on this shock right here, RockShox's Monarch Plus RC3 DebonAir.
The Monarch Plus—RockShox's high-volume, piggyback model—ain't new. I've been running one on a Tallboy LTc for a couple seasons now. Likewise, DebonAir, which debuted a few months ago, isn't an entirely new shock—it's basically a new air can that can be fitted to both Monarch and Monarch Plus shocks. That doesn't sound too sexy, but it's actually kind of a big deal. Here's why: that can sports a new dual-chamber air sleeve that adds volume to both the positive and negative air spring. DebonAir adds so much volume to the negative air spring, in fact, that RockShox claims it takes 25 percent less effort to get the shock moving through the first third of its travel. If you have a 2013 Monarch RT3 or either a 2014 Monarch or Monarch Plus shock, you can pick up a DebonAir upgrade kit for $115.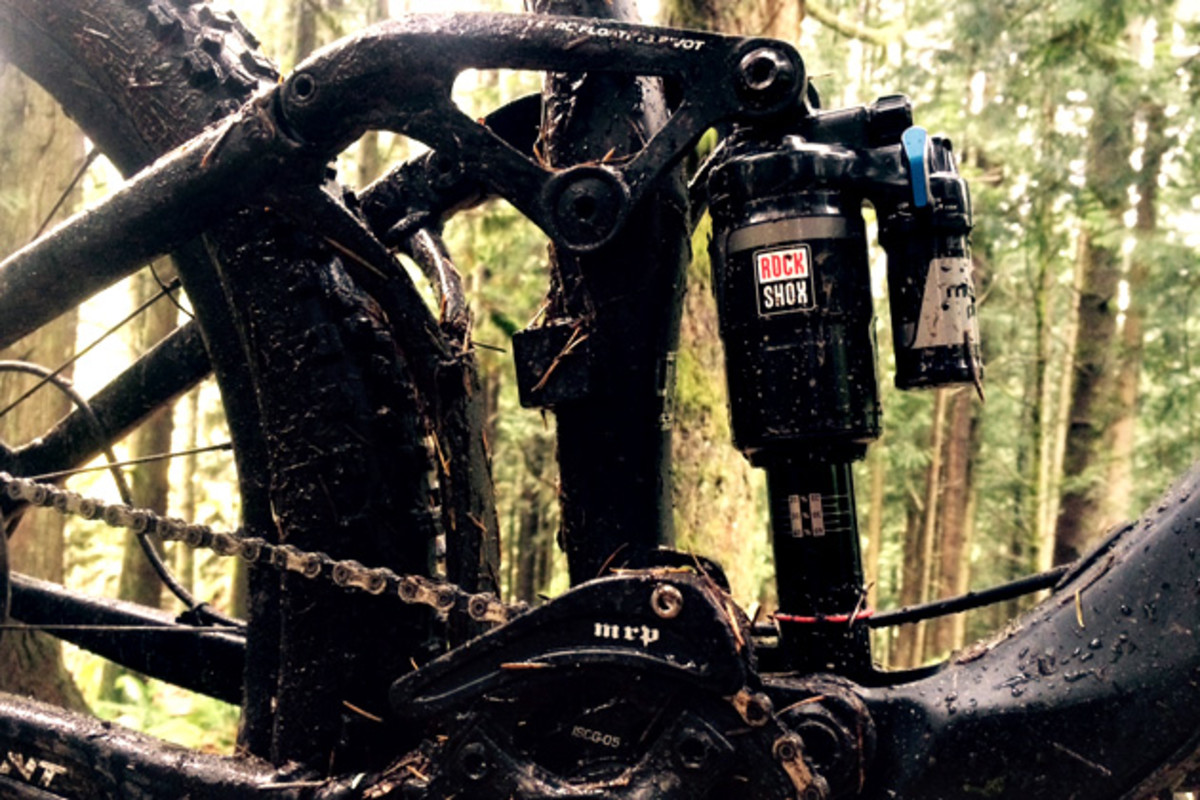 The new DebonAir technology (it's available in both Monarch RTC and Monarch Plus versions) is, in a nutshell, supposed to improve small bump compliance while still providing just that right amount of ramp up at the end of the stroke that prevents you from blowing through all your travel when you bungle a jump or just plain hit something really hard.
I know, sorta what everyone says, right? Great small bump performance. Great big bump performance. Just the right amount of progressivity… All killer and no filler.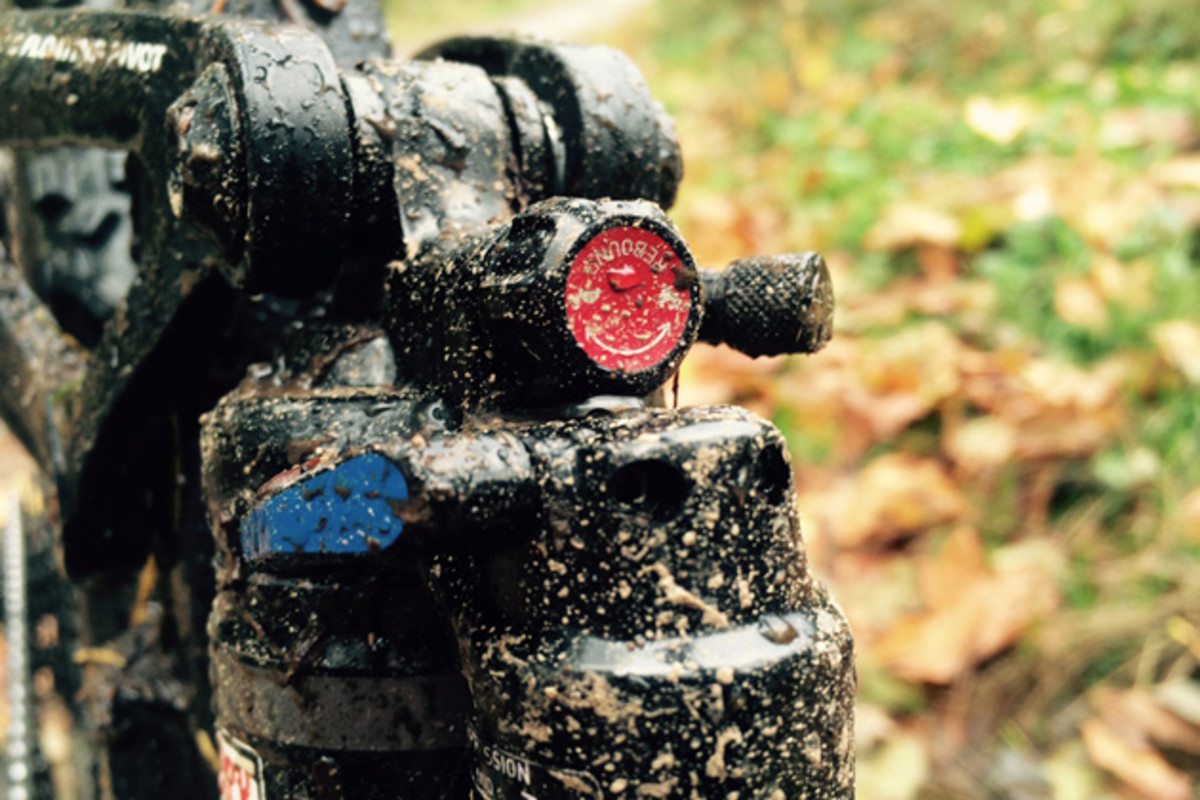 Well, I'm not going to tell you that I have any kind of verdict on this shock. That'd be ridiculously premature. It takes a good while to get rear suspension perfectly sussed. I'm in the getting-to-know-you phase with this shock and several other models (all of which will eventually take up residence on the Trance). You'll find a full review of the shocks in the upcoming Bible of Bike Tests issue. I can say this, after riding the Monarch Plus RC3 DebonAir on both the 2015 Giant Reign and my own `14 Trance Advanced SX, that extra volume in the negative chamber is very, very noticeable.
Some shocks take a while to break in and feel properly smooth. This ain't one of them. Right out of the box this thing feels buttery smooth—there's not a hint of stiction for miles in any direction. It's actually kind of weird.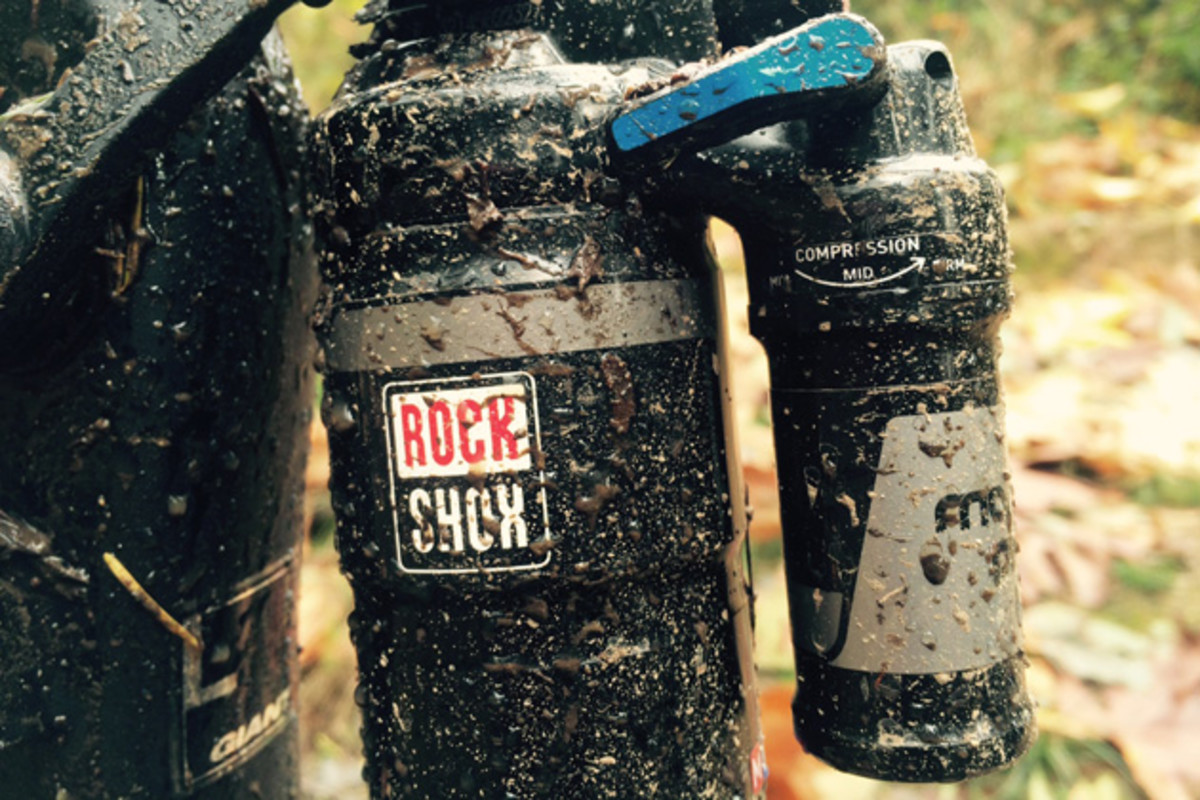 With the shock's low-speed compression damping set in its "Mid" position (if you're coming from a Fox shock, that'd be the "Trail" setting) the shock is still surprisingly active in the first portion of its stroke. I almost never run a shock in its firmest compression setting, but I found myself doing that a bit with the DebonAir. Surprisingly, traction was still quite good.
Achieving proper sag (30 percent suits my tastes and terrain) requires a whole lot of air pressure. The old "body weight plus or minus 10 percent" rule of thumb that usually gets me in the right suspension zip code doesn't even come close to working with this shock. I'm currently running 260 psi and that, for the record, is a helluva lot air. I'm not even 200 pounds with a full hydration pack on.
The shock set-up has got me scratching my head a bit, but so far this more linear flavor of Monarch Plus does display outstanding big-hit performance and, like I said, the small bump compliance is crazy good right out of the box. We'll see how it all shakes out. I've got a lot of fiddling and riding to do. Which, as jobs go, ain't a bad thing.