Over the years, Industry Nine has earned a reputation for building lightweight wheelsets that can still take a beating. There's a reason for that–I9's backdoor opens up on Pisgah National Forest…it's the kind of place that's made many a wheelset weep tears of broken spokes. Do Industry Nine's latest carbon wheels maintain that tradition of bomber durability? That's what we were wondering. Well, a new set has arrived on the doorstep–just in time for a summer of riding. Let's see what these things are all about.
INDUSTRY NINE PILLARCARBON ENDURO 27.5 | $2,850 | INDUSTRYNINE.NET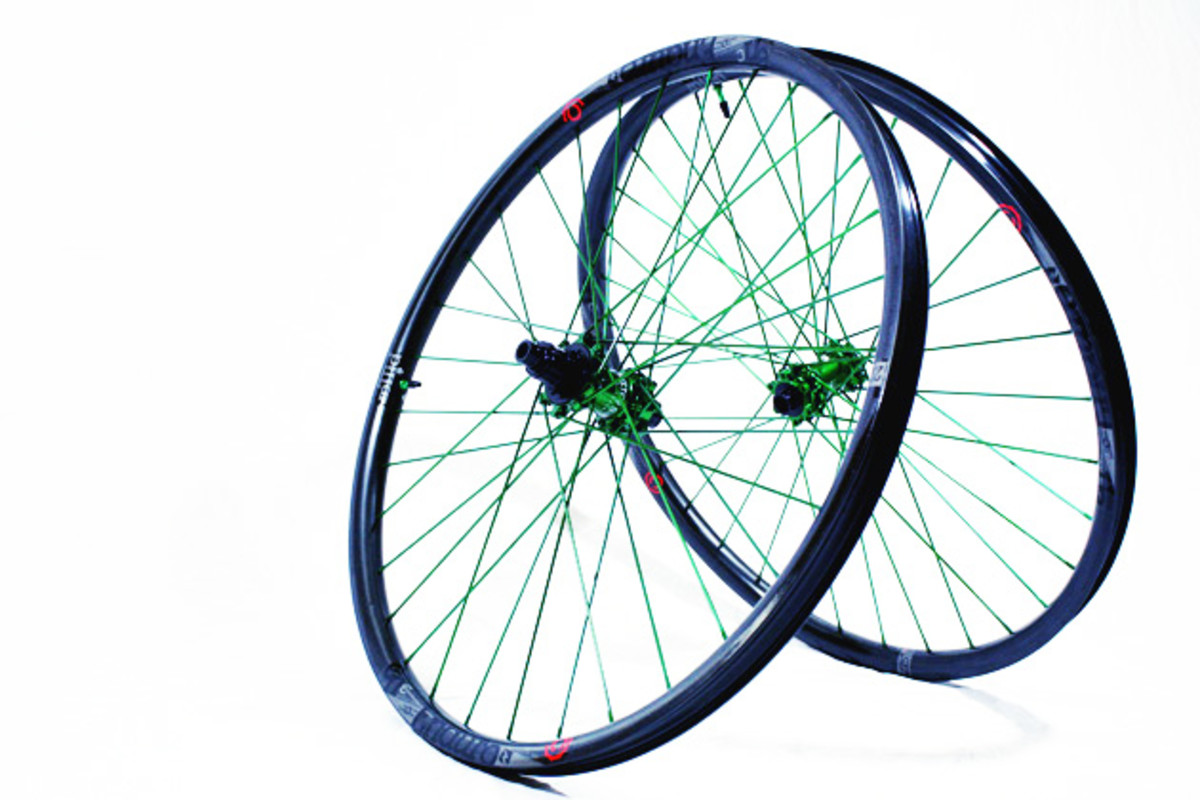 Despite their lack of heft (the wheelset weighs just 1525 grams) the Enduro model is the burliest member of Industry Nine's composite wheel line–there are no weight restrictions or lame warnings to keep the rad-o-meter in check. I9 touts these as no-holds-barred hoops–impressive when you consider that they weigh about as much as set of flyweight cross-country racing wheels.
Much of the weight savings comes courtesy of the carbon rims themselves, which tip the scales at an impressive 400 grams apiece. The rims are what used to be (and by "used to", I mean like way back in 2013) considered cavernous, with an internal width of 26 millimeters. If you're aim is to run 2.35 to 2.5-inch tires, that's plenty wide. Reynolds is no stranger to the composite fabrication business and they're the ones I9 turned to for the actual fabrication of the rims.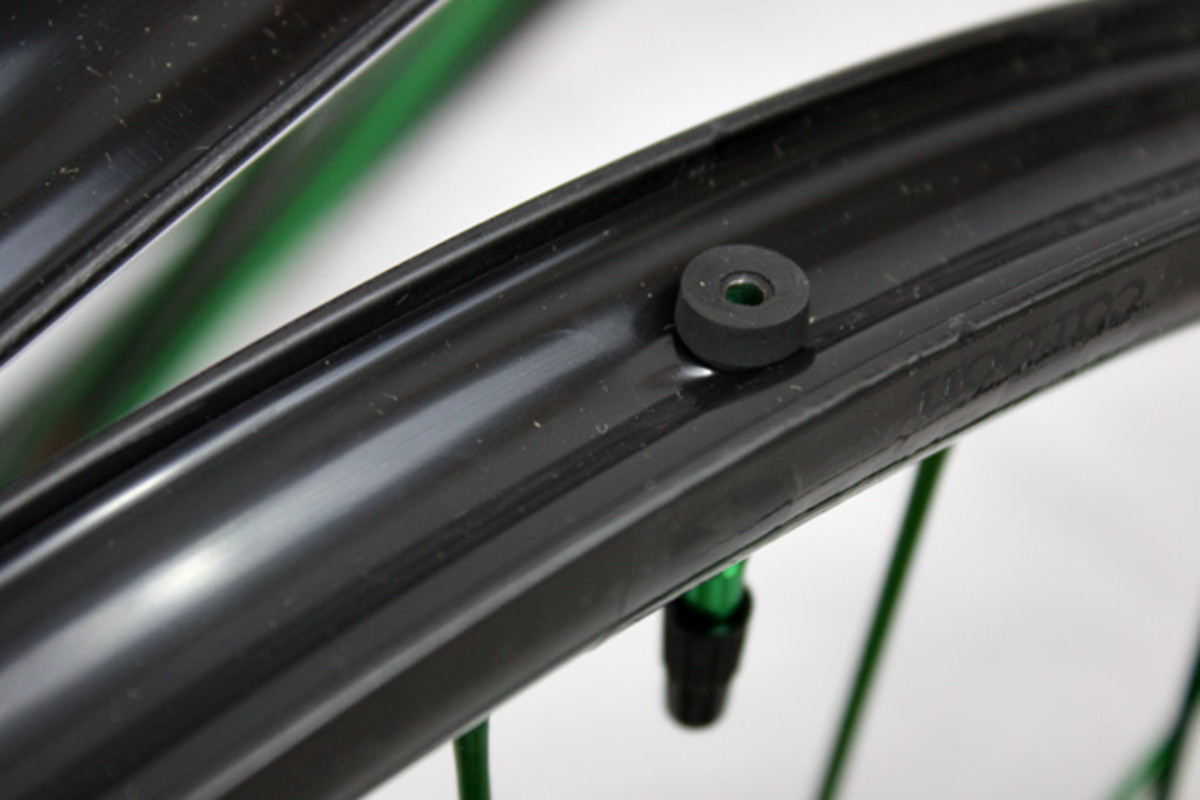 Taking a note out of the book Specialized (Roval) started writing a few years back, the PillarCarbon rims lack the hooks that we all used to think (mistakenly, apparently) were necessary to actually hold a tire onto a rim. Ditching those hooks reduces material, which, no surprise, helps cut grams from the package. The PillarCarbon rims are also tubeless ready, rather than UST, which means I9 sends them out equipped with a fat rim strip and Presta valves. The PillarCarbon rims also feature an "Easy Fit" bead channel that I9 claims makes it easier to mount and seal tubeless tires.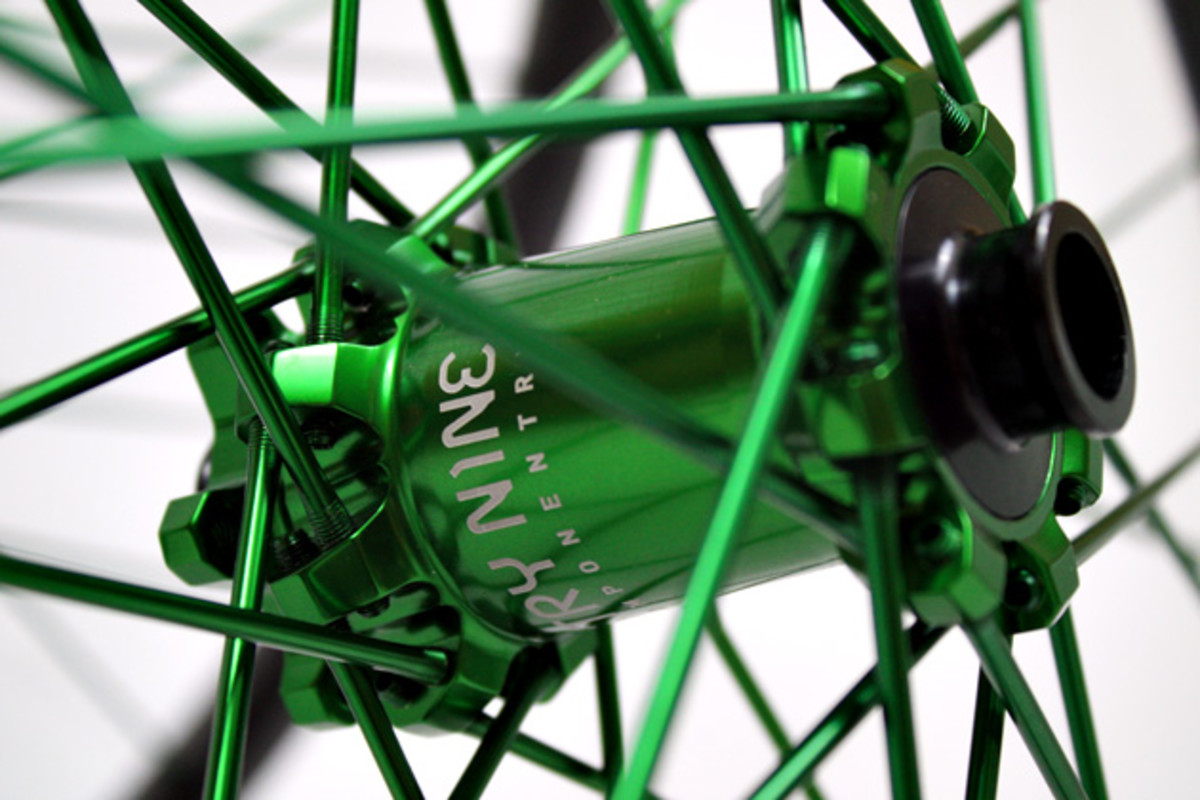 At the center of the wheels are I9's well-known hubs, which are available in just about every axle standard under the sun including old-school quick release, both 15 and 20-millimeter thru axle, 142×12, Boost 110 and Boost 148. When it comes to engagement, I9's 120-point, six pawl rear hubs are in a league of their own–offering a damn speedy three-degree engagement. Shoot, even the spokes are impressive–each one machined out of a single piece of aluminum.
That's the story. Well, everything but the pricing part. What's there to say? These are not budget hoops. These are top-tier, Made-in-America, light-as-a-feather, reputedly-strong-like-bull hoops. None of those things is synonymous with "affordable". No matter how you slice it, $2,850 (the base price) is a hell of a lot of cash. There's also an upcharge for non-stock anodized finishes. Pimped out in green, as our test hoops are, the selling price bumps up to $3,010. So, yeah, there's that. It's worth noting that I9's aluminum version of the Enduro wheelset sports the same hub and spoke set-up and sells for $1,210.
Of course, the only questions that matter are these: How do these things actually ride and do they hold up to daily abuse? We'll see. It's time to pull these things out of the studio and get them onto a test bike. Look for a review in the coming months.
Related:
Preview: Easton Heist 30 Wheelset