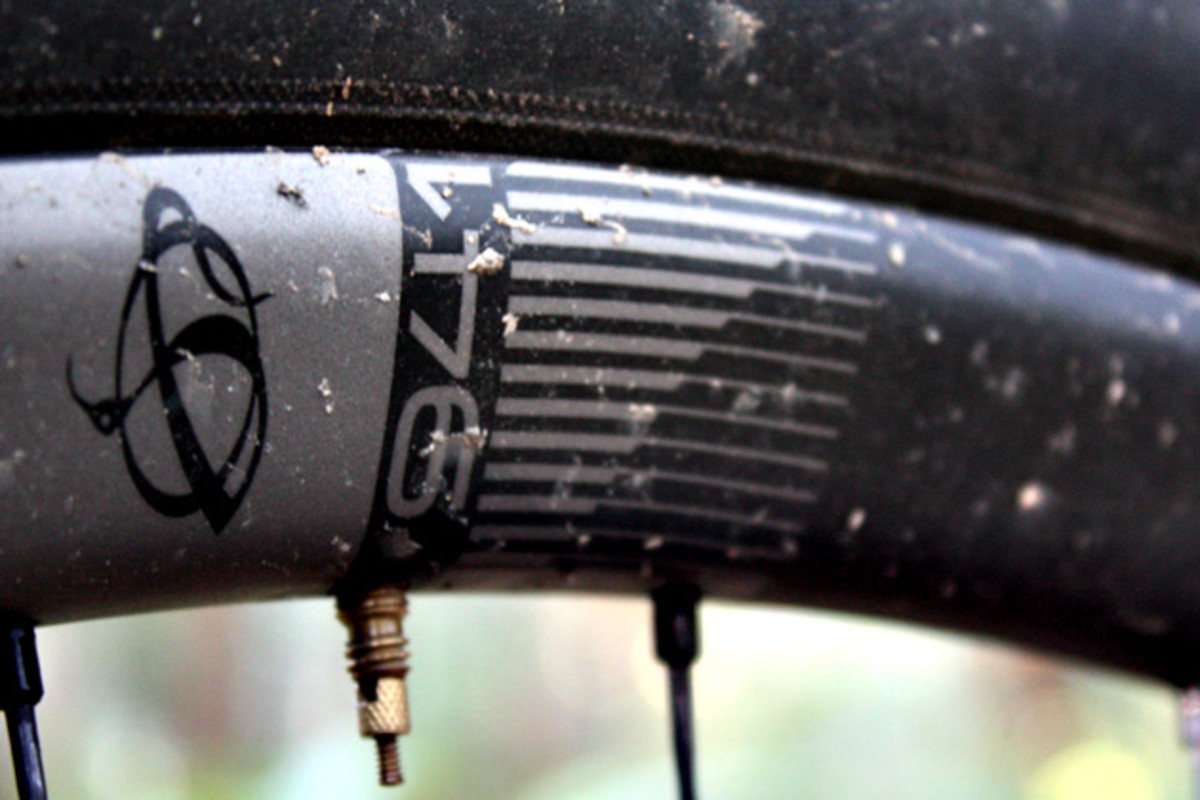 IBIS 941 WHEELSET | $1449 | IBIS.COM
Ibis isn't the first company to release a set of wide rims. Not even the third or fifth company for that matter. The 941s encapsulate just about every trend that's whipped through the wheel market these past six years, but they have more than just trendiness going for them.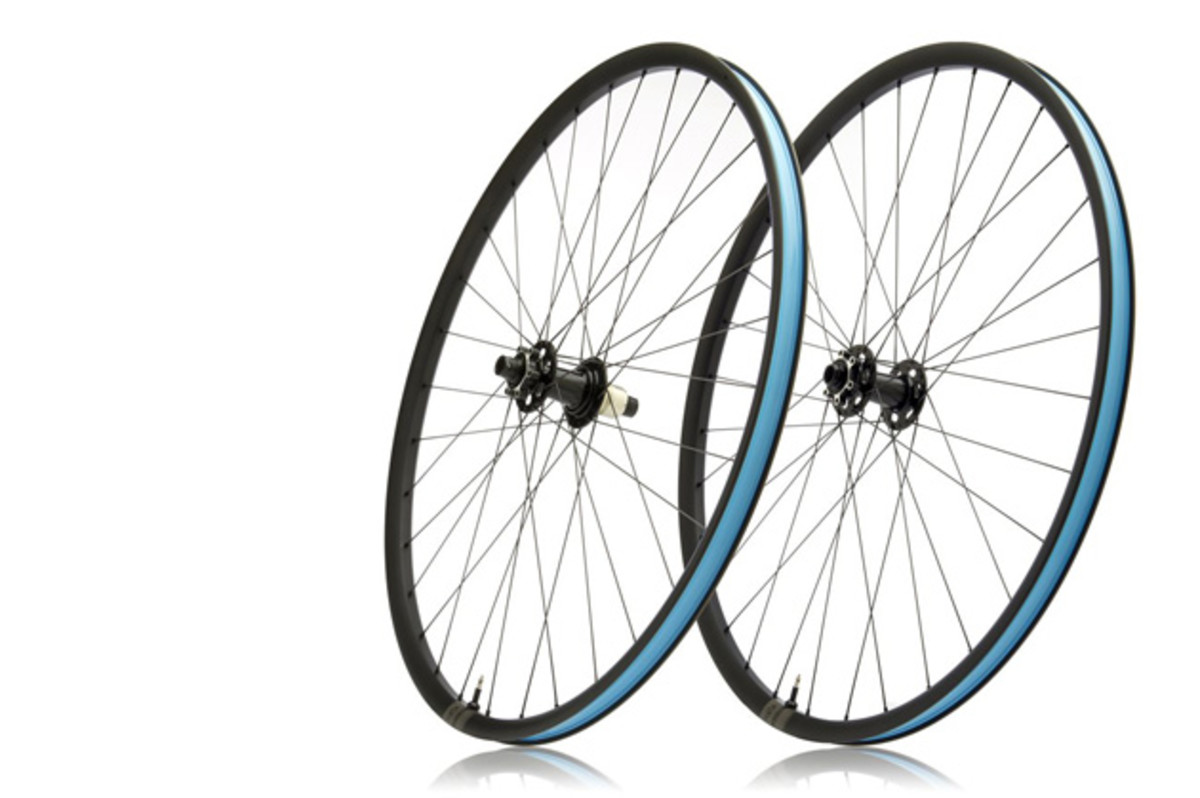 A Word About Wide
So, you might ask yourself, what's the deal with all these wide rims these days? Good question. You can point the finger at Easton and their Haven wheelset, which boasted what seemed like an absolutely gigantic internal rim width of—wait for it—21 millimeters, way, way back in 2008. The reasoning for widening rims was that it improved traction and reduced the dreaded tire roll that plagues anybody running 2.3 to 2.5-inch tires on narrower rims (particularly at lower, traction-enhancing tire pressures).
Oh, what a difference a few years makes. The Ibis 941 wheelset that you see here absolutely dwarfs those Easton Havens. You're looking at an internal width of 35 millimeters, which is stupendously wide. So wide, in fact, that I could fit an Easton Haven rim inside the Ibis rim and still see plenty of daylight on either side of the Haven.
There are a host of other benefits ascribed to wider rims: less tire burping (for those of you eschewing tubes), improved braking control and improved flat protection at low pressures. But as hinted at before, the biggest gain is felt when you're cornering: the wider stance of the rim provides better support for the tire casing, which drastically reduces squirmy behavior in fat tires.
Ibis' Take
Ibis trotted out the new wheelsets about a year and a half ago. There's a "new normal" 29er wheelset (the 928, which features a 21-millimeter internal width) and two "new wide" wheelsets (the 741 and 941), the former of which will party with 27.5-wheeled bikes and the latter of which is all about the wagon wheels. I opted for the wagon-wheel version.
All of the new Ibis wheels feature carbon rims and a DT Swiss 350 rear hub. Price? At $1,450 these things will put a gleam in the eye of everyone at Visa credit services (those people sending you the ominous letters), but then again, at less than fifteen hundred bucks, Ibis is offering some of the most affordable carbon wheels out there. If that sentence pisses you off, don't shoot the messenger. I'm just telling it like it is.
Carbon doesn't come cheap. It's that simple. So why bother with the stuff? While all carbon is not made equal, the better suppliers are cranking out some crazy light and strong carbon rims—hoops that laugh off impacts that would flat spot the hell out of lightweight aluminum rims. Look at it this way: Syntace beat just about everyone to the punch a few years ago when they debuted their W35MX—a 29er wheelset with a 28-millimeter internal width and a rim weight of 560 gram. Well, these Ibis hoops are seven millimeters wider yet weigh about 80 grams less per rim.
It's too early to say if the Ibis 941 wheelset will carry on in the tradition of the best, nigh-invincible carbon rims (I'm just a few rides into these), but so far I've been impressed by its lateral stiffness, the way the 941's impact the performance of the tires I'm running (Maxxis Ardent 2.4s) and the overall weight of the package. AT 1760 grams a set, there are lighter 29er wheelsets out there, sure. But at this width? Not so much.
Odds and Ends
Other interesting points? While the 941s are ever so hip, they are also surprisingly traditional. There are no proprietary spokes made of titanium-coated platypus whiskers. No weird nipples requiring unusual wrenches that you're sure to lose and never find a replacement for. Instead, the 941s are laced with 32 old-schoolish, triple-butted, J-bend spokes. The rear hub is a simple and reliable DT Swiss 350 model, which offers respectable six-degree engagement via DT's reliable 54-tooth star-ratchet. Ibis offers the rear wheel in both Shimano and SRAM XD driver flavors, so it can play nice with whatever modern drivetrain you prefer.
Specialized was the first company to offer a hookless carbon rim, which seemed nothing shy of insane at the time, but which has proven over the last few years to be a completely sound way to build a light and strong rim. Accordingly, the 941s are hookless.
That's all the news from Lake Wobegon at the moment. I've only got a week on these things at this point and I won't trot out a full review until I've had the opportunity to abuse them through fall and into some foul, winter conditions. Stay tuned.
Related: