Preview: Bontrager XR4, Maxxis Beaver, WTB Breakout
By Vernon Felton
There are a lot of ways to boost your bike's performance. A new fork, the latest disc brakes or, hell, you can just start from scratch and dive into a new frame. All those things can net you a huge leap forward in ride quality. All those things, however, will cost you an arm and a leg. Fortunately, there is a less expensive option out there: tires.
For my money, there's no greater upgrade than a fresh set of rubber. Good tires boost traction, reduce rolling resistance and improve braking performance. Well, they might not do all three, but chances are you'll get at least two on that list and that's still a hell of a lot bang for your buck.
I'm a creature of habit, which means I tend to find a tire that works for my conditions and then I stick by it until death do we part. Lately, I've been a fool for some combination of Maxxis' Minion and Ardent with a couple flings and trysts with Continental's Trail King. But it's always a good idea to check out the latest offerings. If we didn't, we'd all still be riding Farmer Johns or Smoke and Dart combos.
So, here are a few tires that I'm riding and reporting on this season….

WTB Breakout 2.5
Wilderness Trail Bikes launched three tires recently, including this beefy all-mountain model. The Breakout has shorter knobs than their very tenacious Vigilante, which should give it a snappier feel on harder trail surfaces, but it's still a very aggressive tire. The tire is a dual-compound model, with a very tacky 45a durometer rubber covering a firmer (60 durometer) base layer. The Enduro casing is seriously reinforced and should hold up well to sharp rocks—a good thing since the tire has been optimized to run with sealant (it's of the Tubeless Ready variety). I've had a love-hate relationship with WTB tires, some of which have proven scary on the wet and muddy trails in my corner of the Pacific Northwest. The Vigilante, in fact, was one of the first WTB tires in recent years that really played nice with those conditions. I'm curious to see if the Breakout keeps the momentum.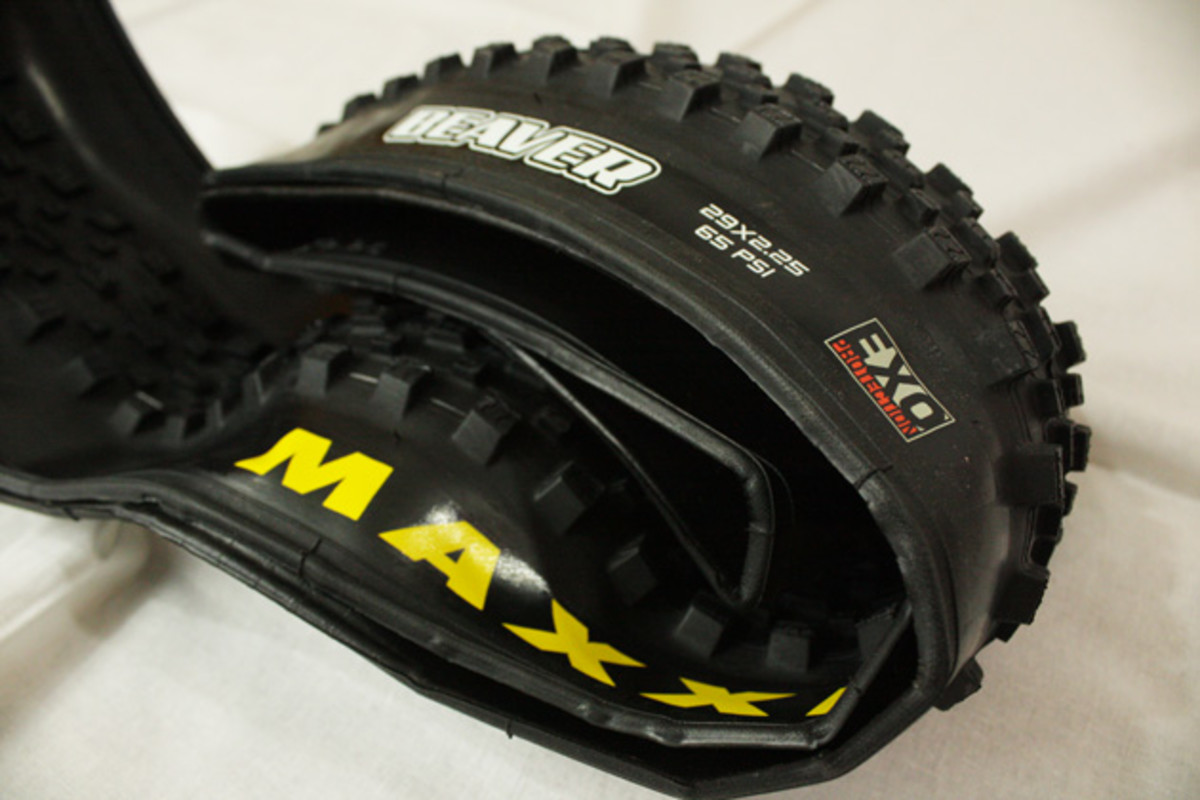 Maxxis Beaver 2.25
I've repeatedly spouted off about my love of Maxxis' large volume 29er Ardent 2.4 tire. It was time to sample some new Maxxis rubber. The Beaver reminds me of a beefy Ikon—a nice middle ground between that tire and the beefier 29er tires I so often gravitate towards. The Beaver's tread is design to excel in wet and muddy conditions. I've put some miles on these in the month or so since I shot this photo and, yeah, for a relatively light 29er tire with decent size to it, the tire does a nice job of providing stick in the mud without feeling squirrely on the drier, harder sections of trail. The intermediate-height knobs give it a bit more versatility than a dedicated mud tire. Fortunately for me, I guess, I still have about three more months of wet weather riding, so the Beaver should get a good dose of riding before summer gets off its ass and decides to visit us.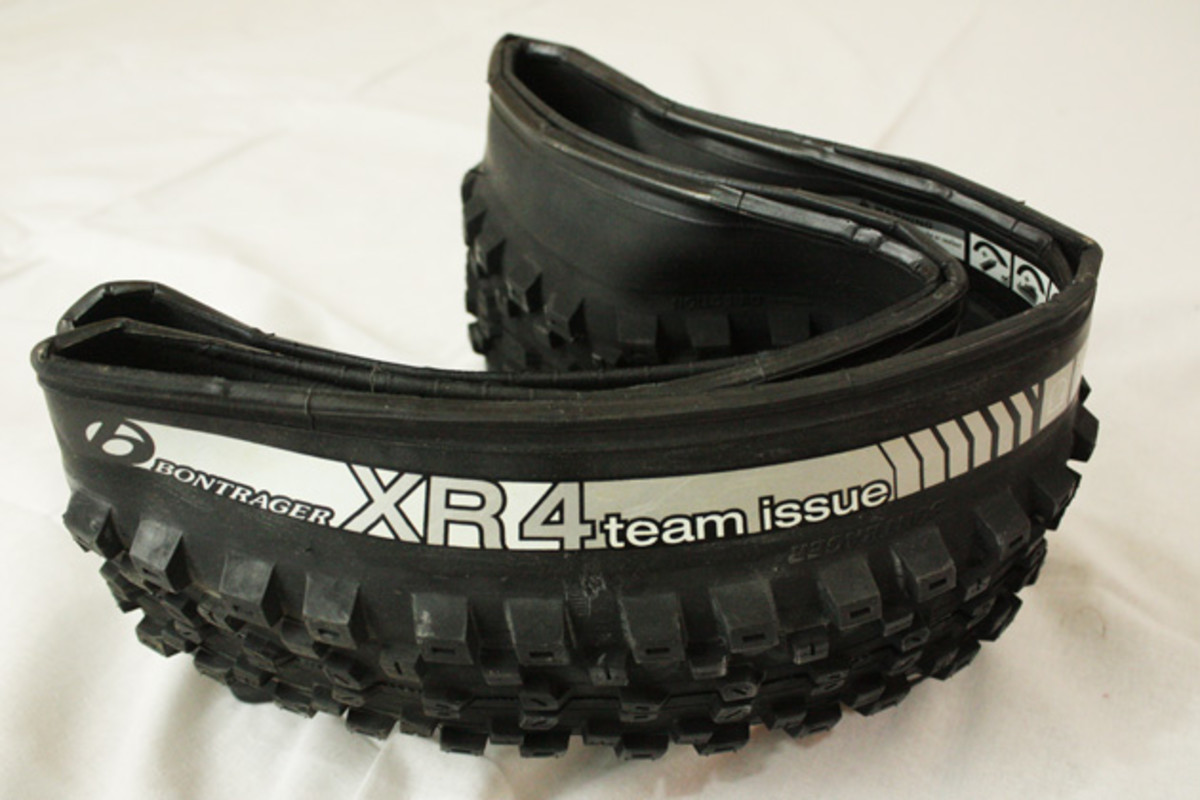 Bontrager XR4 Team Issue
Sort of an all-purpose tire (Bontrager calls it a good choice for "…loose, rocky, rough trails — wet or dry"), the dual-compound, tubeless-ready XR4 is one of the newer Frank Stacy-designed models that have injected new life into Bontrager's tire line. This will be my first go round with the tire in the 650b size. I've been riding this tire a fair bit on Trek test bikes and have felt that the harder rubber compound actually made the tire more of dry-conditions performer, but we'll see how it fares during spring rains.