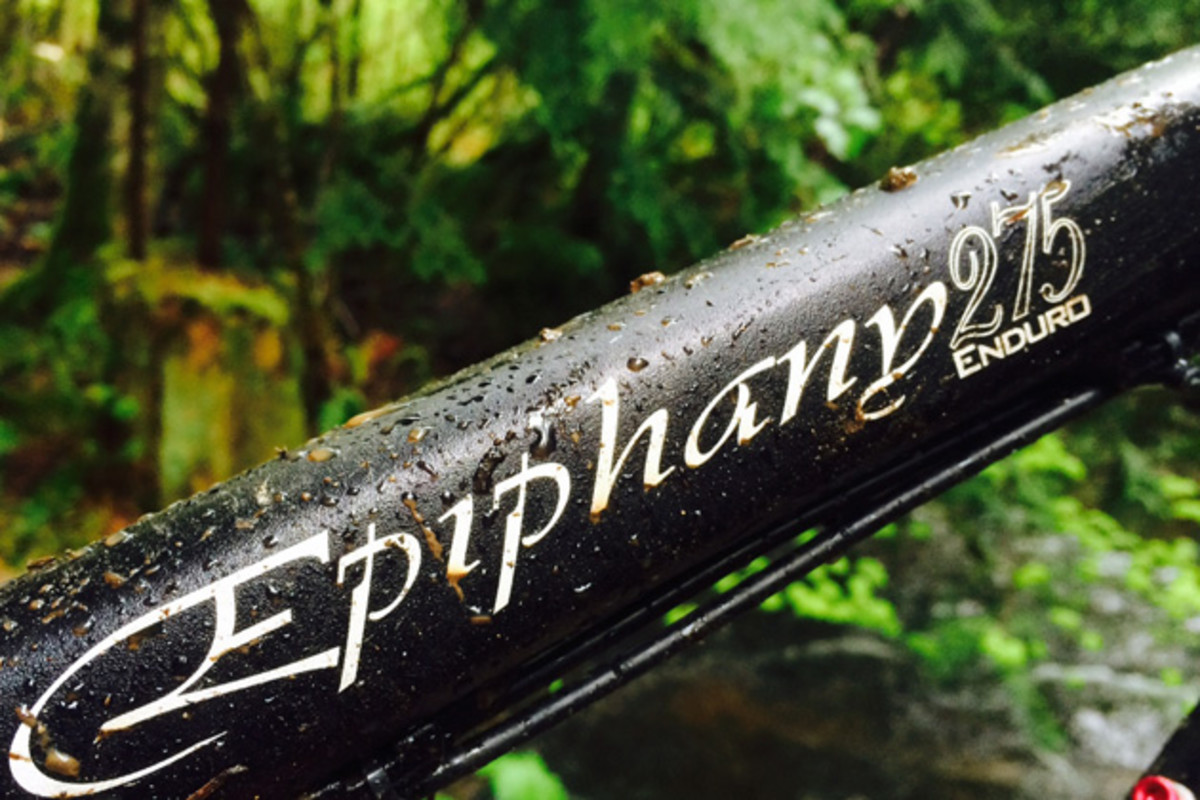 By Vernon Felton
Preview: Ellsworth Epiphany 275 Enduro SST.2e
Price: $2495 (frame only)
A few months back I began riding Ellsworth's Epiphany C XC 27.5—a lightweight, all-carbon rig that is probably best described as a long-legged cross-country racer. Sure, it has 5-and-a-half inches of travel, but the bike's steep geometry lend it razor-quick handling, making it ideal in the tight and twisty stuff, but a bit skittish on trails that are rough and fast.
Enter the Epiphany 275 Enduro SST.2e…Yes, that's a mouthful, but the important word in that title was 'enduro.' Enduro might be the most overused adjective/noun of the past two years, but as trends go, it's one that I'm actually happy about: putting more energy into making bikes that climb well and rip descents like mini DH bikes? You can sign me up for that shit all day long.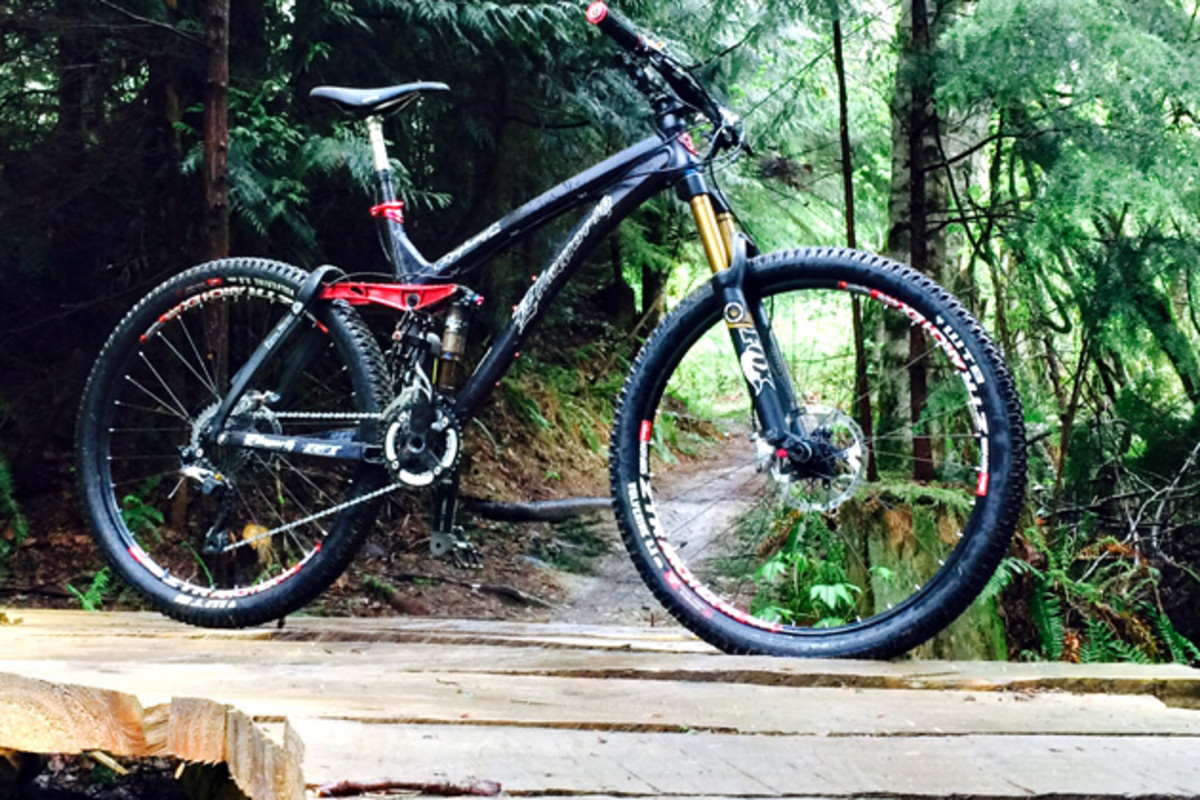 So, this is Ellsworth's spin on the Enduro category–think of it as a brawnier, brawling version of its Epiphany twin. Like its cross-country sibling, this Epiphany is based on Ellsworth's long-standing Instant Center Tracking (ICT) suspension design; a four-bar design that's always looked a lot like a Horst Link with a rocker (though Ellsworth successfully defended his patent years ago as distinct from Specialized's Horst Link design).
The Epiphany Enduro gets much slacker geometry (a 67-degree head angle) and a lower bottom bracket. The frame is a mix of aluminum (front triangle) and carbon (rear end). Suspension duties are handled by Fox. The Epiphany is available in a variety of trim options. This one is decked out in XTR and Thompson components, so yeah, it costs a bundle. The frame alone, however, retails for $2,500.
This is a first impressions piece, so I'll be brief. The Epiphany Enduro feels much more confident on descents than the Epiphany C XC. Lopping off a couple degrees on the headtube angle helps here. For the most part, the component kit is stellar. There's no downside to XTR or the performance of the suspension. I had mixed feelings about the Fox CTD remote lever. The remote enables you to switch between Climb, Trail and Descend modes without reaching down to fiddle with any levers. While that sounds great, the handlebar remote wasn't working properly right out of the gate, which led me to run the bike wide open all the time for the first few rides. It also adds a bit of unnecessary cable clutter to the cockpit. I guess I'm just the kind of person who's happy to reach down and flick a switch when the need arises. Keep it simple. Of course, the good news is a less expensive kit will net you the more basic suspension adjusters and a cleaner cockpit.
Ellsworth clearly took note of the short-stem craze when they mounted the beautiful Thompson 50-millimeter stem on this model, but with a horizontal top tube distance of 23 inches on a large frame, the cockpit feels cramped. I needed a longer stem in order to get the proper fit. It'd be nice to see the toptube on this rig grow a solid inch—particularly if you're going to run a short stem.
As was the case with its sibling, the Epiphany Enduro crushes climbs, offering solid traction under pedaling loads. Despite the slacker geometry, the Epiphany never exhibited any front-end wandering on steep climbs and still felt quite nimble in tight conditions.
I was impressed with how well the tire hooked up, even though I was running a WTB tire that doesn't fare well up here in the muddy Pacific Northwest. People can knock Ellsworth all they want about not changing the look of their suspension system, but when it works, it works.
What's next? I'll soon fiddle with the component kit a bit to help bring the Enduro into its own and then we'll pair it in a head to head with its XC brother. Stay tuned.
This story originally appeared in the May issue of Bike. To subscribe to the digital or print edition, or purchase a back issue of the magazine, click here.