When Patagonia designer Evan Daniel was working on the brand's first-ever mountain bike apparel line, demand from inside the company was so rampant that it was difficult for even him to get a kit to field test. Warehouse workers in Reno, Nevada, and mountain bikers at the brand's headquarters in Ventura, California, were all eager to be among the first to ride the shorts, jerseys and jackets that Daniel developed.
"Luckily we had a lot of testers in our back pockets," Daniel said. "I couldn't even get my hands on a sample. I had this weird rough proto model."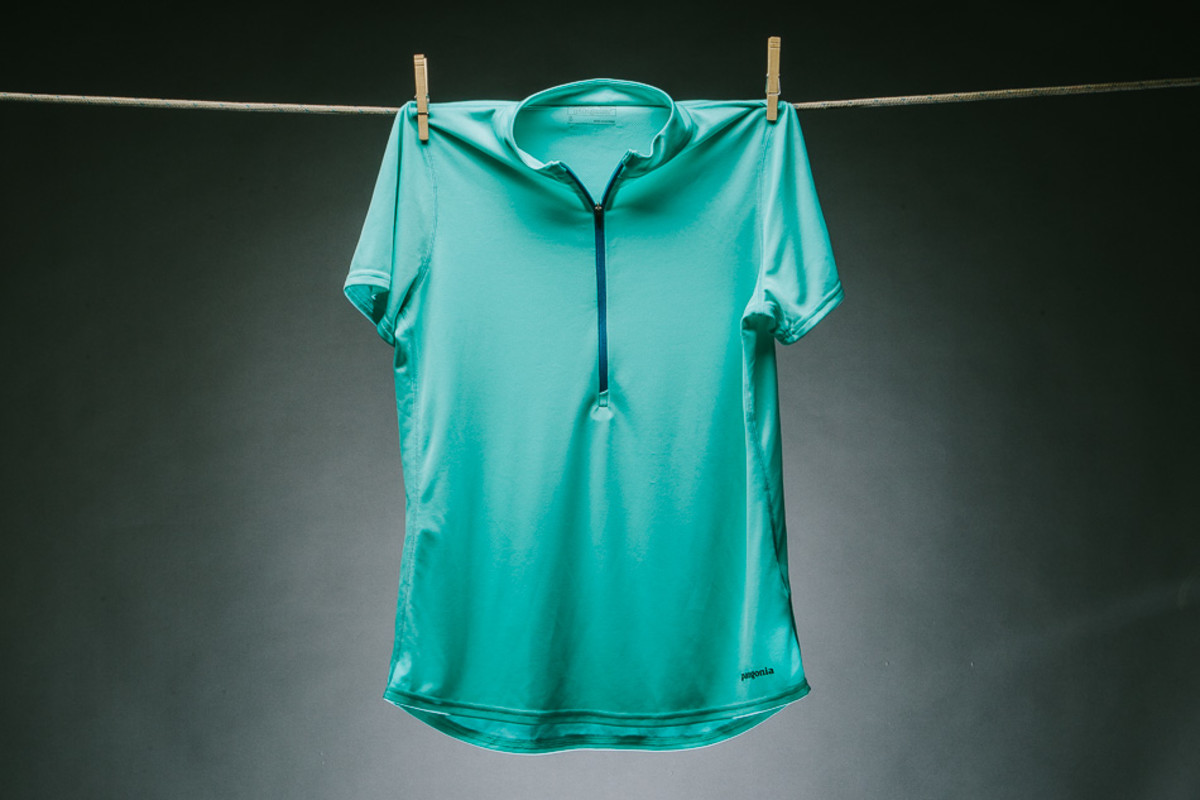 If the response from inside the iconic outdoor-adventure company is any indication, the new Dirt Craft line will be well received once it officially hits the market this spring (it's already available on Patagonia.com).
Patagonia is starting small with a line consisting of five men's pieces and four women's pieces: a short and removable chamois liner, a repurposed three-quarter-zip trail-running jersey in short and long-sleeved options, a lightweight vest and a water-resistant soft-shell jacket.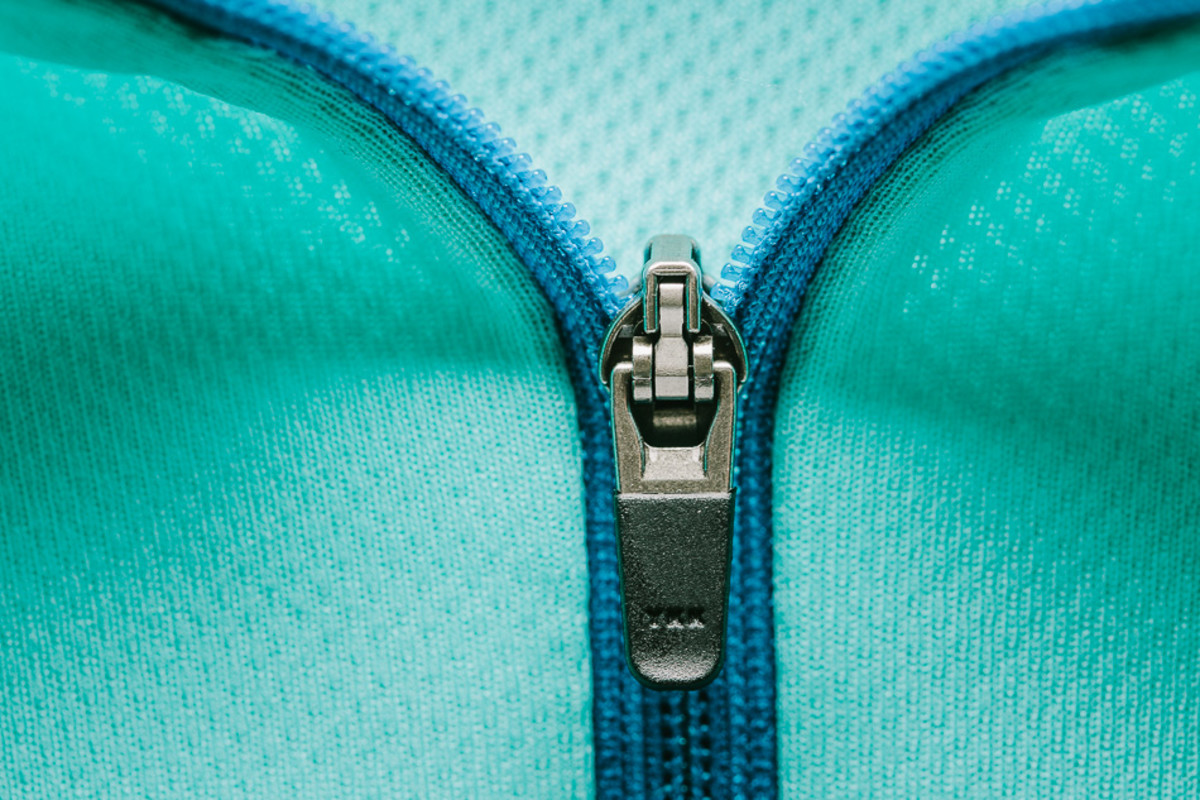 The idea is to ease into the market, although Corey Simpson, from Patagonia's PR department, said the brand is committed to the category.
"This is offering an olive branch into a sport we really respect and we participate in with a versatile collection for friends and ambassadors and we'll see where it goes from there," he said.
The industry has seen this before from large outdoor companies–The North Face and Nike, for example–dabbling in mountain biking, then calling it quits due to competition from core companies or lack of immediate return on investment. Although Patagonia briefly sold a small line of mountain bike apparel in the 1990s, this will be its most significant push into the industry to date.
"I certainly don't see us backing out and leaving mountain biking by the wayside," Simpson said. "Also, there's definitely that idea of safety built in–we are introducing four key pieces rather than a big, wide collection and hanging our neck out there: 'If this doesn't work out, what are we going to do?'"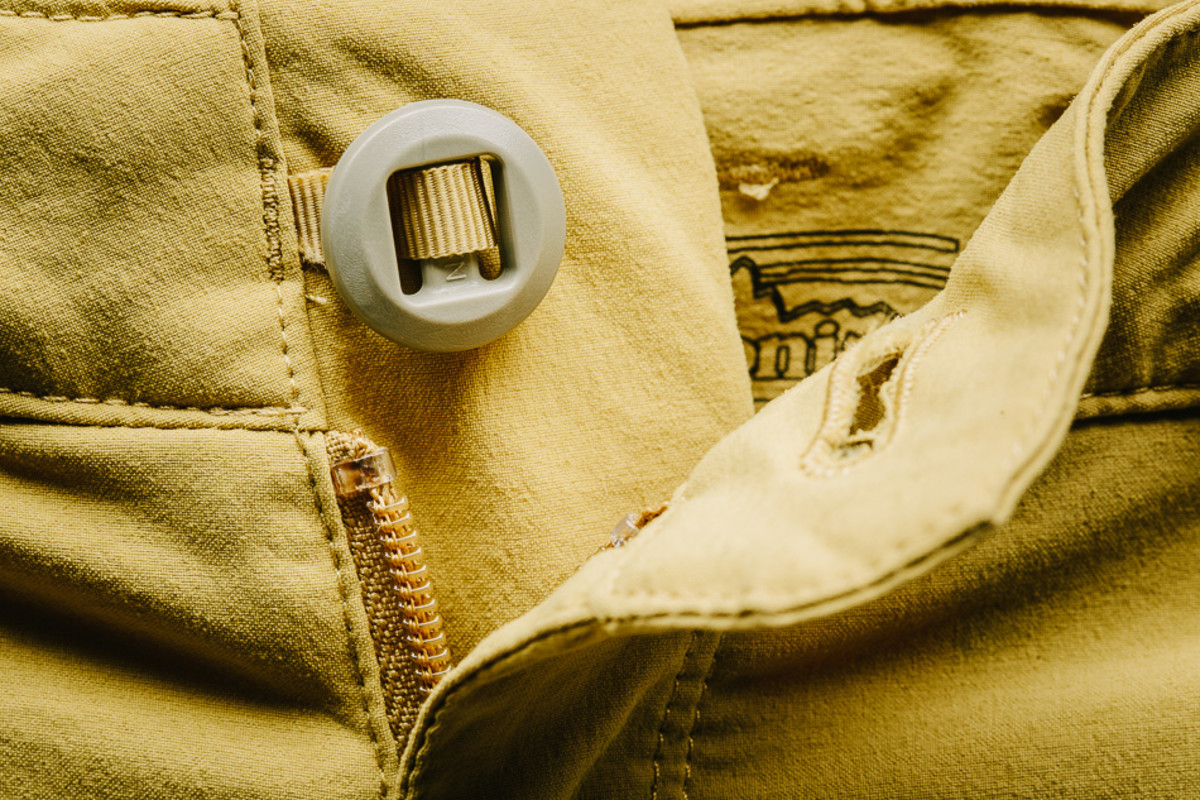 The intent with the line was multi-functionality–basically, gear that can be used not only for mountain biking, but for running, swimming, climbing or other sports. This is fairly apparent with the women's shorts, which easily double as camping or beach casualwear, or hiking shorts.
That doesn't mean Patagonia skimped on mountain-bike specific details–the Dirt Craft outer short has an adjustable, elastic belt sewn into the internal waist, webbed belt loops, a zipper and button closure, a rear zipper pocket and two additional side pockets. The shorts are made with a lightweight nylon/spandex material and coated with DWR finish for protection from the elements. The 4-percent of spandex provides just enough stretch that the shorts move with your body on the bike, and they fit true to size. My only issue was with the inseam, which at 9 inches, is too short to pair with kneepads, and hangs higher on the thigh than I prefer. The men's version comes in a more judicious 11.5-inch inseam.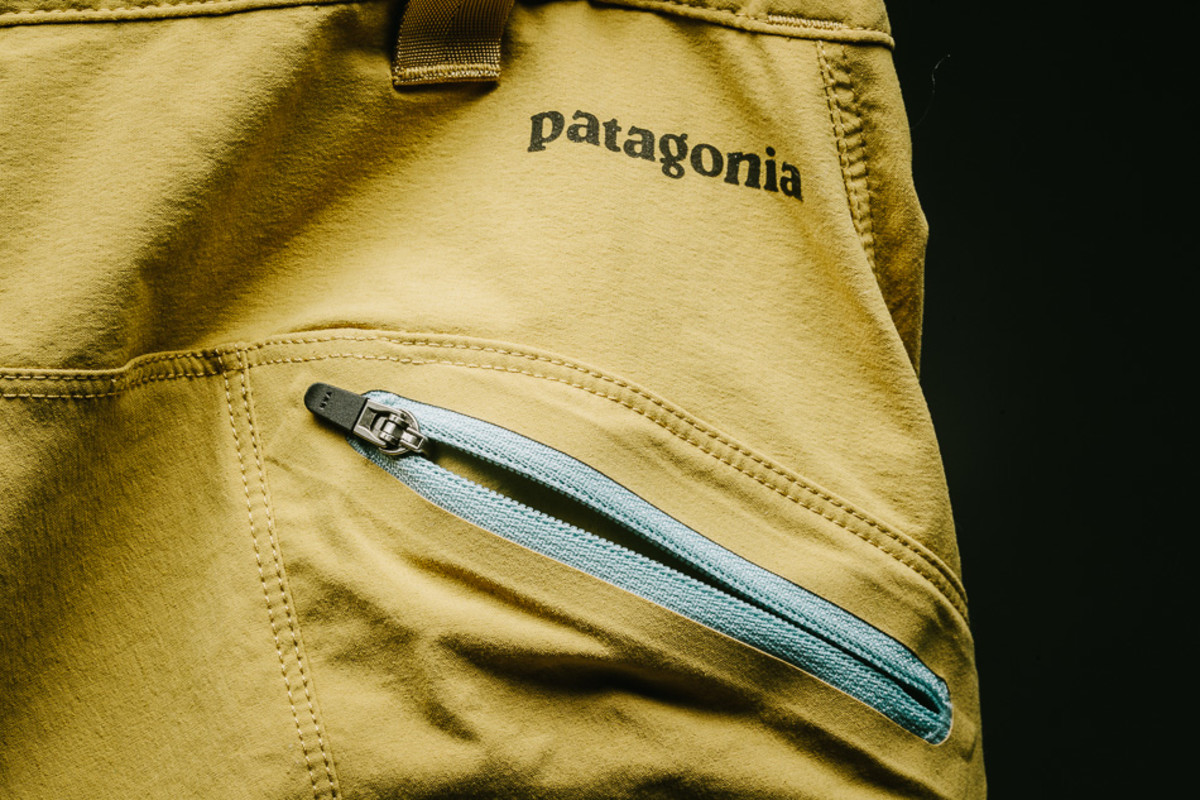 Daniel acknowledged that inseam was one of the trickier parts of developing the women's Dirt Craft, and ultimately, he opted for a length he thought would appeal to a crossover audience and still offer adequate coverage.
The chamois liner attaches to the outer short with an easy internal loop and snap, keeping the two pieces independent. The foam density of its Italian-made pad is appropriate for long days in the saddle, and I found it to be comfortable on numerous multi-hour rides.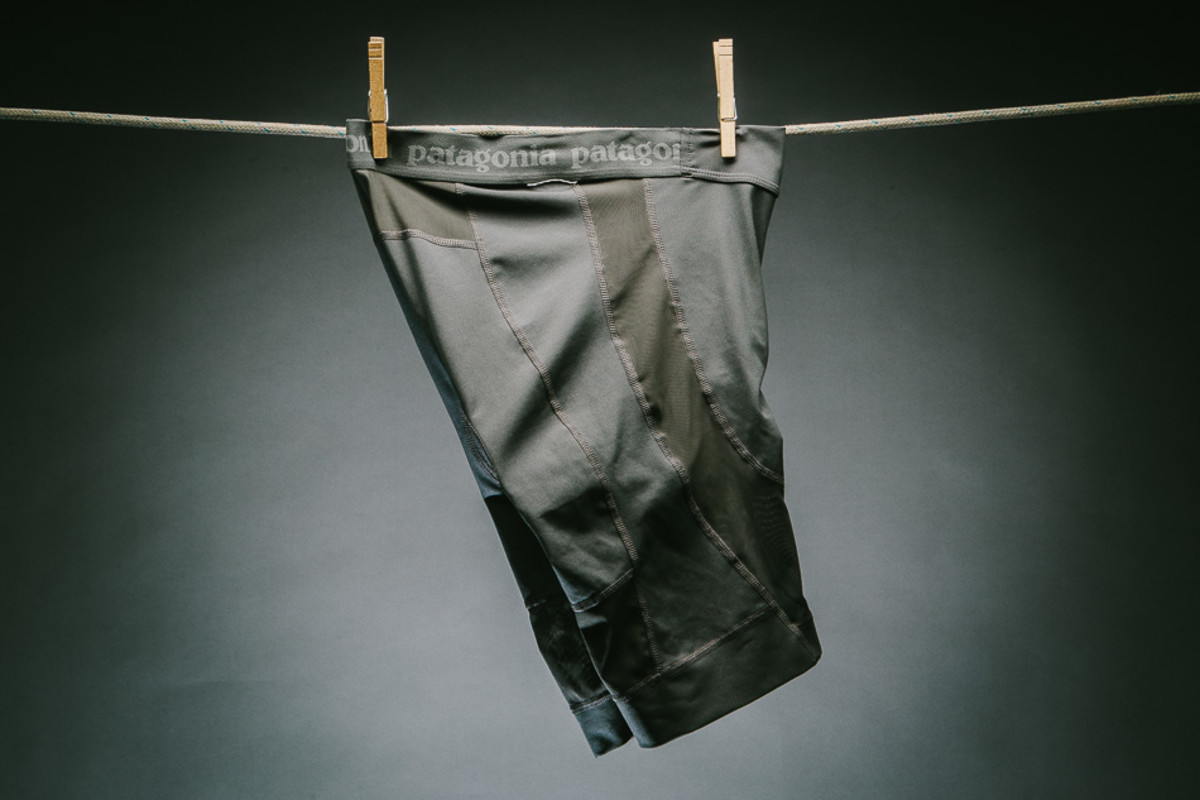 The construction quality of both the details on the outer short and the liner is high, which speaks to the $150 pricetag and to Patagonia's ethos: create better gear so it lasts longer and lessens the environmental impact from manufacturing. The company staffs 45 repair technicians in Reno and re-stitches 40,000 pieces of apparel per year in order to prolong their life. It also takes in worn Patagonia apparel for recycling or resale so clothes stay out of the landfill. The company is transparent with manufacturing processes, and lists on its website the Asian factory where each piece of apparel comes from.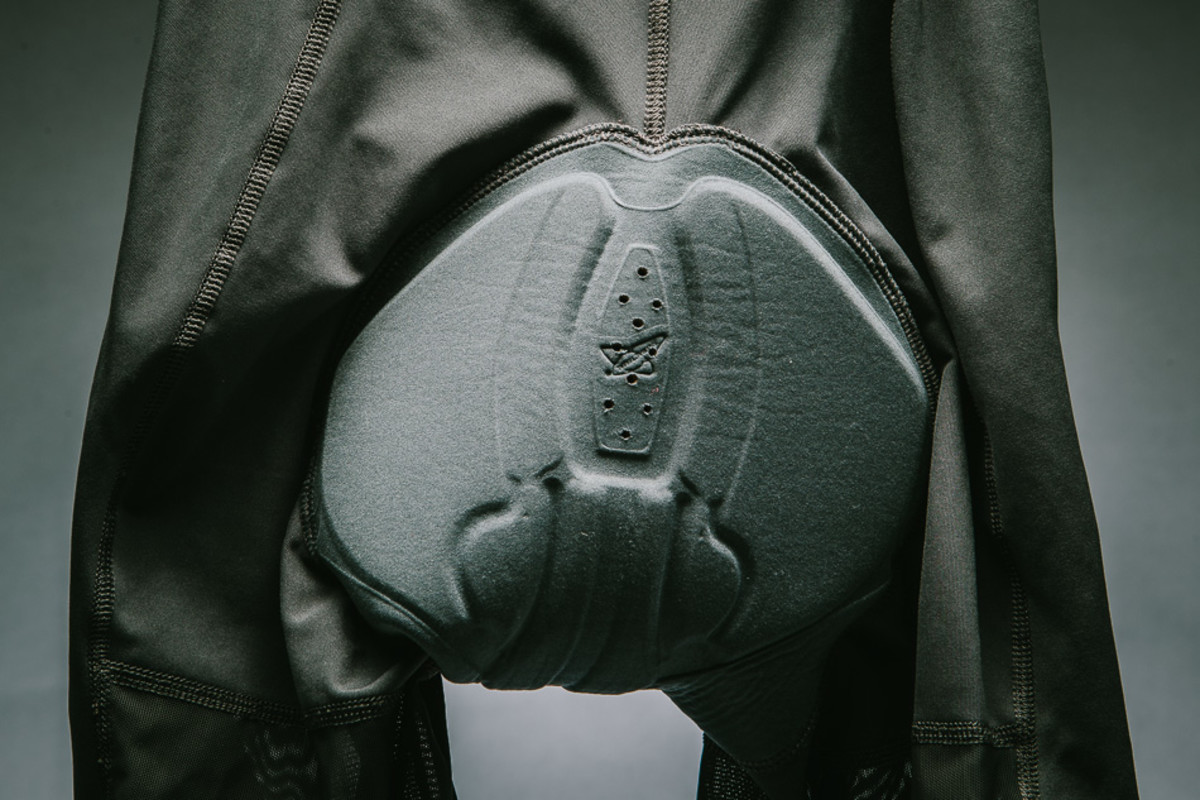 Buyers who prioritize environmentally friendly business practices in their purchasing decisions, and are willing to pay a premium for such peace of mind, are the kind of customers Patagonia hopes to appeal to with this new endeavor–those willing to look outside of specialty brands for quality products made with quality materials, Simpson said.
Check out the entire Dirt Craft line at patagonia.com.
Related:
Review: Showers Pass Bamboo-Merino Henley
Guide to Women's Riding Shorts