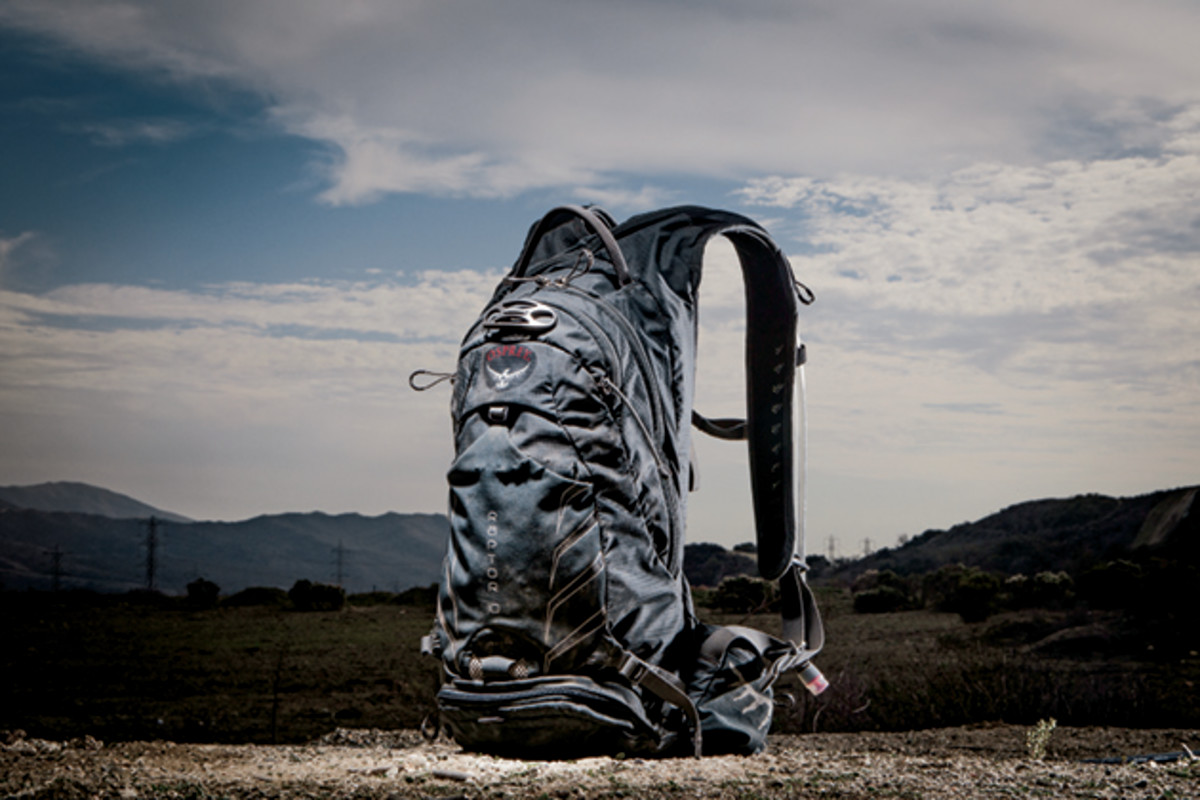 Osprey Raptor 10 | $120 | Ospreypacks.com
Last summer, I crashed in a way that could have left me seriously injured. I had left work early to hit the last of the daylight at one of my favorite riding spots. Blinded by the sun while popping over a riser, I wound up airing into a 3-foot-deep, V-shaped concrete drainage trough. My bike and I tumbled for 20 feet or so, eventually ending up a tangled mess at the bottom where the ditch ended at a cinderblock wall. Miraculously, I rode away from the incident with only a couple broken fingers and bruised ribs. The few wounds my pack did suffer probably saved me from much bigger ones. Now, I'm glad I was wearing my trusty pack. I went through a phase where I avoided packs altogether, stuffing my pockets with spares or going unprepared because packs were uncomfortable and shifted around while riding. Then I got a Raptor 10.
It comes with me on everything from all-day adventures to half-hour lunch rides because it fits impeccably, stays planted firmly in one place and packs in loads of practical features in its 610 cubic square inches of space. The bottom pocket integrates a roll-up tool pouch with plenty of room for the full-size hex set, pliers, a Swiss army knife and a couple tubes. Placing heavy items down low and incorporating compression straps helps keep the load stabilized, and an ingenious helmet retention system holds your lid during transport. In the main compartment there are sleeves for tire and shock pumps, and an elastic mesh pocket. One of my favorite things is the sturdy yet unobtrusive hip belt. It's nice and wide around the waist, but narrow at the belly, and each side includes an easy-to-reach pocket for a phone or a multi-tool. The pack comes with Osprey's proprietary 3-liter reservoir that has a nifty magnetic bite valve that attaches to the sternum strap. To top it all off, every pack has a lifetime gaurantee so any bag with any damage or defect, for any reason will be repaired or replaced free of charge-forever. Let's shrug off those wounds and keep on riding.