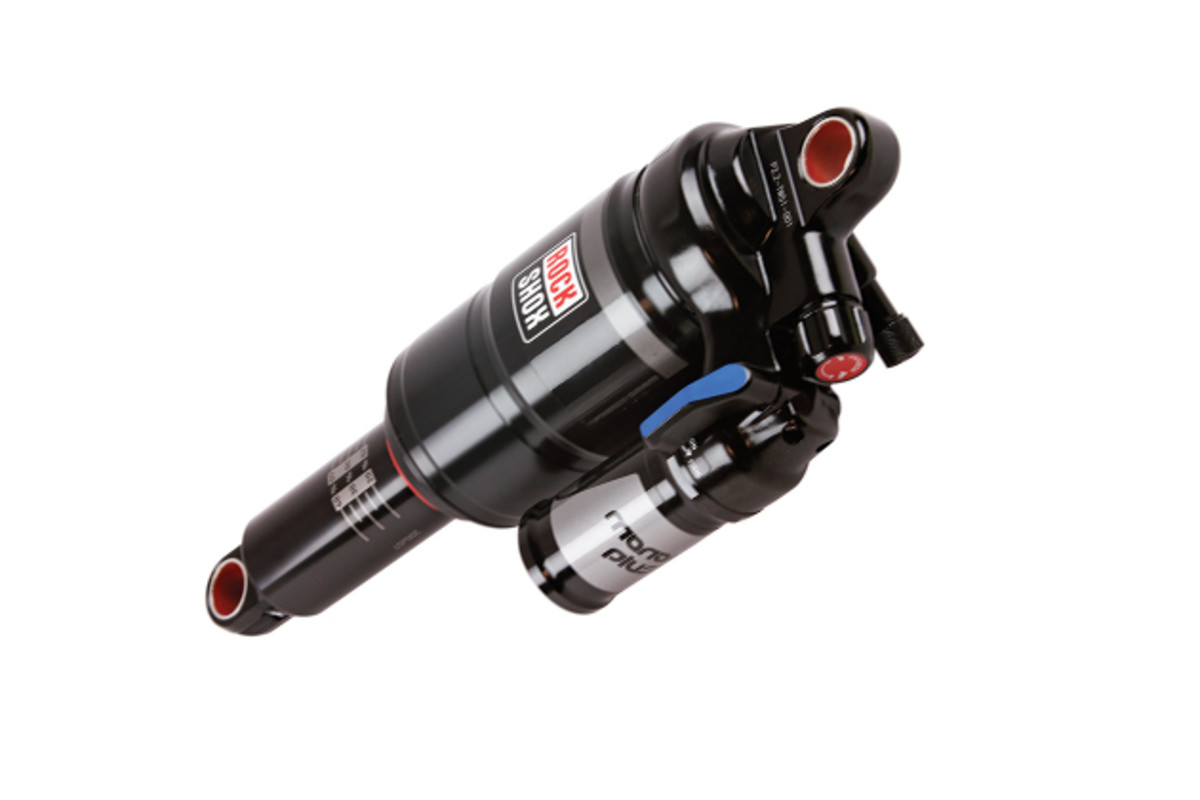 Complete Shocks:
Monarch RT3 DebonAir Price: $365-390
Monarch Plus RC3 DebonAir: $500
In news today, RockShox has released a new, higher volume air can for Monarch and Monarch Plus air shocks. Offered standard on Monarch Plus RC3, or as an upgrade to Monarch RT3, DebonAir adds a more linear spring rate, improving small bump compliance. By increasing both the positive and negative air volumes, the new air can initiates travel better and reduces the force required to move the shock through the first third of its stroke by 25 percent. New Monarch and Monarch Plus shocks will also be offered with Fast Black coating to match many current RockShox fork stanchions. If you already own a 2014 Monarch or Monarch plus or 2013 Monarch RT3 and you're in the market for more butter, a DebonAir upgrade kit is available for $115.