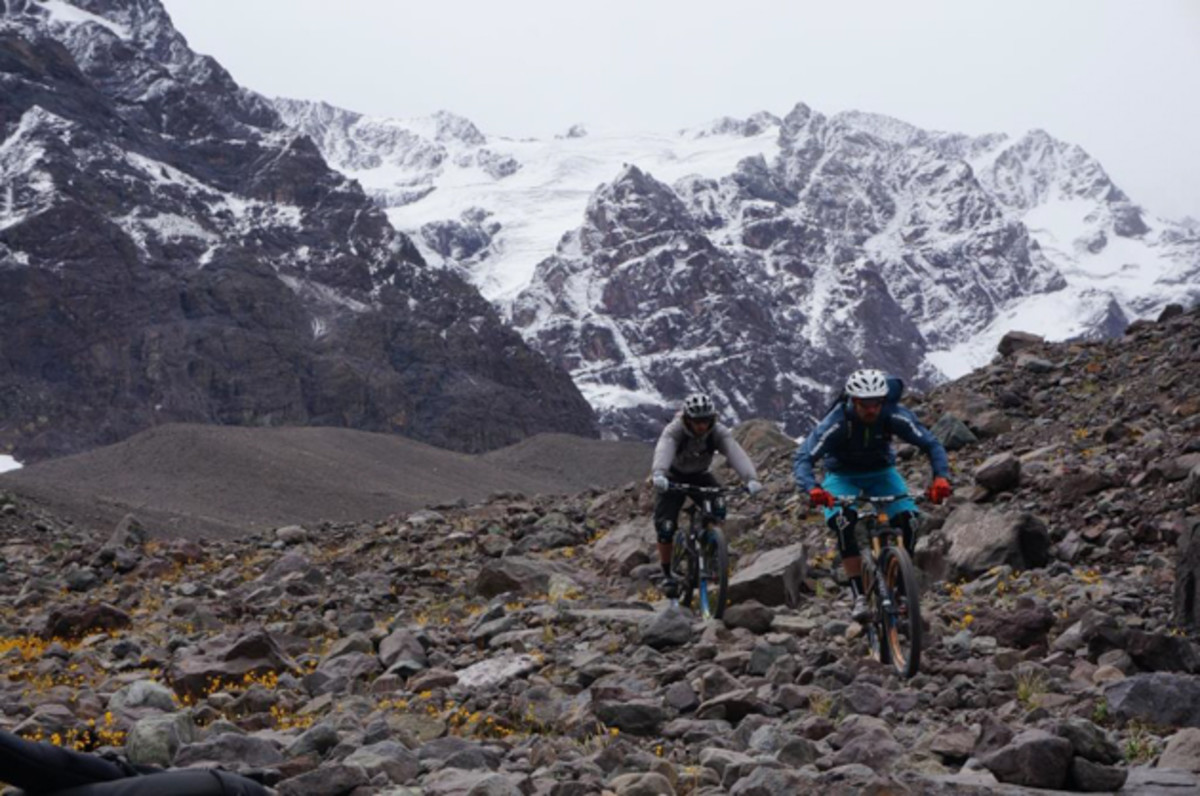 In true bike industry fashion, ENVE's new wheels go lighter, stiffer and stronger. New beadless hook rim profiles allow for a much more robust sidewall and better tire fitment, providing the ability to run lower tire pressures. I chatted with Matthew Slaven, a pro rider who races and reps ENVE products, who recalled that during a testing session he got as low as 10 psi before burping his tubeless tire on the new rims. This is obviously an extreme example, but impressive nonetheless.
The new M-Series wheels will be offered according to the percentage that you'll expect to shred downhill. The M50 is designed for half up, half down, whereas the M90 is 90 percent downhill. There will be four models, the M50, M60, M70 and M90.
We just ordered a pair of M60 29er hoops laced to DT 240 Centerlock hubs that we'll be testing on a Specialized Camber EVO. We'll report back when we get them set up.
All models have the same pricing:
Rim Only: $1,000 per
Wheelsets:
DT 240 $2,720
Chris King $2,750
DT 180 $3,300 (M50,60,70 model only)
Check them out at ENVE.
ENVE M-SERIES from ENVE Composites on Vimeo.