Each year Trek invites media from around the globe to see and ride next year's offerings. This year we headed out to North Carolina to check out what the company had in store. Since we were told that the riding would take place on the legendary trails of surrounding Brevard, it seemed strange that we'd be flying into Charlotte, more than two hours away. When our bus pulled up at Penske Racing, a leader in custom motorsports suspension, we were thoroughly confused. As it turns out, Trek has been working with Penske for the past five years to develop a new shock based off some of the most advanced suspension systems in the world. That was the first day. Below you'll find an overview of what we saw throughout the next few days. We'll be providing more in-depth reviews of each product in the coming weeks and months.
RE:aktiv
It's tough to talk about suspension without getting super nerdy, but here's an attempt. Years back, Formula 1 suspension was computer controlled. It was sweet. Teams could control the damping on each corner of the car independently, hundreds, maybe thousands of times per second. Then Formula 1 banned computer control. A new solution had to be found. Drivers needed to have tight, pinpoint cornering, but supple bump control for grip and tire wear. It's pretty similar to what we want out of our mountain bikes. We want the bike to pedal efficiently but also have active, bump-eating suspension.
After computer control was banned from F1, Penske was challenged to find a way to offer these two opposing suspension characteristics in a mechanical shock. What they came up with was a valve that offered support, but was able to open up incredibly fast at high oil velocities. It's called regressive damping, and its essentially the same valve that is found in the new RE:aktive shocks. Since Penske only makes custom suspension for race teams, they can't produce mass quantities, so Trek went to Fox to help them package the regressive valve. The RE:aktive shock will be available on select Fuel EX 27.5 models now, and on other bikes coming later this year. We got to ride the new shock here in Brevard and our first impressions are that it works really, really well. Stay tuned for a more in-depth story on RE:aktiv. In the meantime, here's a promo video:
Fuel EX 27.5
In recent years Trek has been phasing out the smaller-wheeled Fuel EX models, only offering the bottom couple tiers in the almost extinct 26-inch wheel size. Now that smaller wheels have been brought back from the grave with 650b, they're now available on the full lineup of the popular 120-millimeter trail bike. Bikes are shipping to dealers next week, and they'll have the fancy new RE:aktiv shock on the top few spec levels. Want to know how it rides? You'll be seeing our initial ride impressions soon.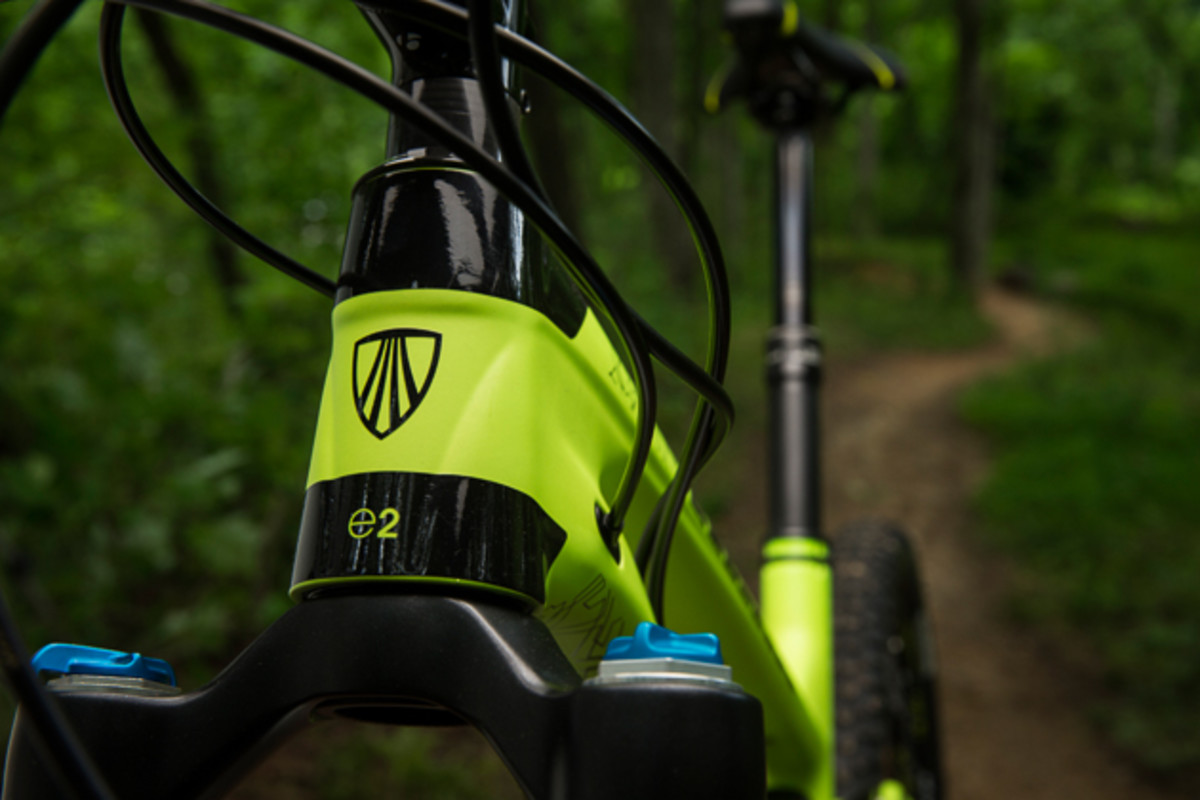 Boost 148
Boost 148 is a new axle dimension that Trek developed in order to make 29-inch wheels laterally stiffer and stronger. By moving the flanges out 3 millimeters on each side they were able to affect the bracing angle enough to make 29er wheels as stiff as smaller wheels. Check out our Blueprint video and story here
Remedy 29 Carbon
Boost 148 makes its debut on the 140-millimeter Remedy 29 platform. New for next year will be the addition of a carbon-framed Remedy 29. We've been riding one for a couple weeks now, and it's blowing our mind with how well tackles nearly any type of terrain. The carbon Remedy 29 with Boost 148 will be available later this year. Exact dates are still unknown.