Rockets are not jets. They burn through fuel faster and hotter than jets do. A jet is a great way to get halfway around the planet, but a rocket can launch you off it. For those who prefer their speed in quick, intense bursts, Niner introduced the RKT 9 RDO.
The new platform's close ancestor, the JET 9, was once a dedicated race machine, but evolved into an endurance-minded trail bike. In the wild, most are being outfitted with 120-millimeter forks and more aggressive parts packages. The RKT diverges from its kin by shaving 10 millimeters off the JET's rear travel and another 10 off its headtube length. It features some lighter-weight linkage hardware and is optimized for a 100-millimeter fork. Though the two bikes look similar, their target audiences are quite different. Niner makes plenty of bikes for climbing mountains, but as far as XC bikes go, the RKT is meant for climbing podiums.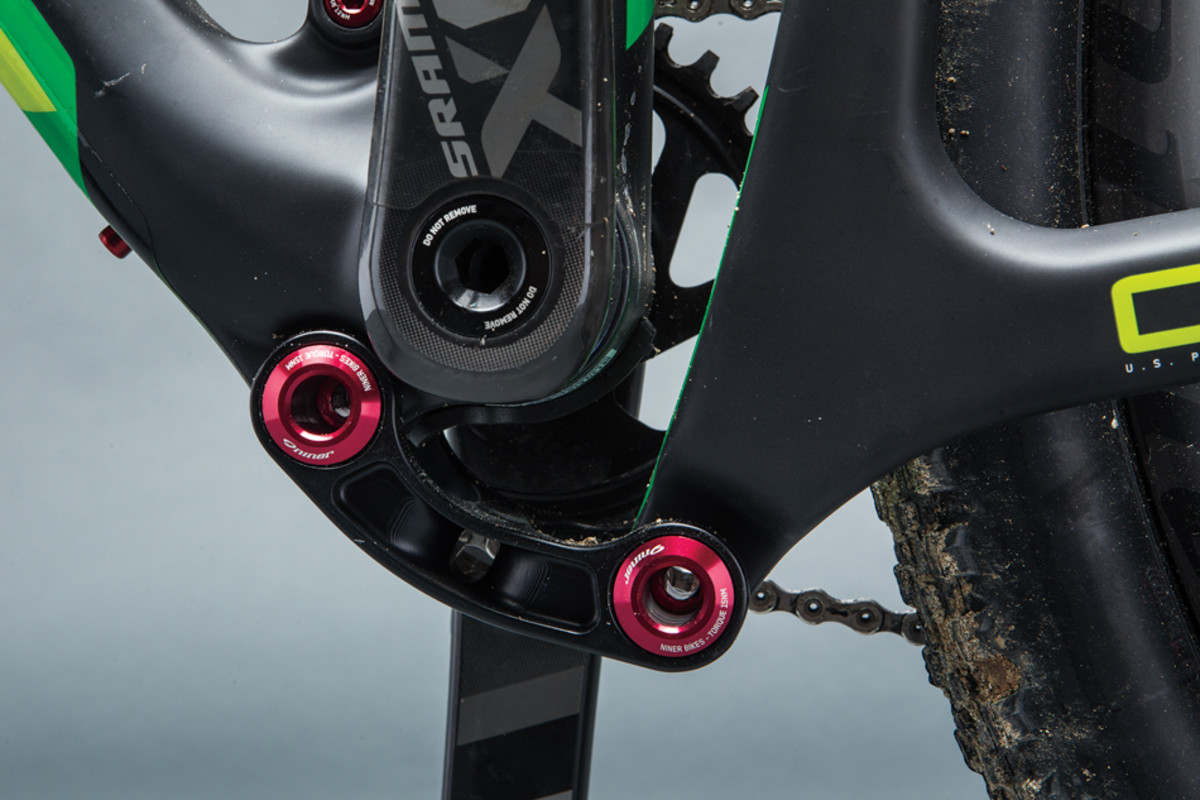 So during my weeks on the $6,700 RKT 9, I traded my hydration pack for a bottle cage and my baggies for tights. The bike itself also traveled light, at 23.8 pounds (without pedals) for our size XL, XO1-equipped test bike. The highlight of the kit is Niner's updated carbon wheelset. It's not uncommon to see carbon rims at this price point, but these asymmetrical 24-millimeter-wide hoops are more advanced than you'd expect out of OEM carbon wheels. Straight-pull spokes, 15×110 front axle, 12×148 rear and Stan's Bead Socket Technology put these on par with boutique wheel options. As of this spring, they're available aftermarket and with an XD freehub option, but Niner spec'd Shimano bodies and cassettes on its SRAM one-by kits to get complete bikes to market on time. The two brands work together perfectly, and the Shimano cassette comes at a significantly lower price. The rest of the spec is spot-on, though the SRAM Guide brakes seem a little heavy duty for such a light-duty rig.
Depending on your chosen bar/stem setup, the RKT has the cockpit of a dedicated race bike. The stack measures somewhere just below the norm among 29-inch XC bikes, its bottom bracket measures just above it and its chainstays are the shortest in Niner's full-suspension lineup. It's instantly gratifying to charge the RKT up rough sections. For the not-so-rough ones, every RKT has a three-position remote on its Fox Float DPS rear shock. Niner's CVA linkage is already adept at limiting pedal feedback, especially when there's only 90 millimeters of squish to keep in line. But the short travel is exactly why I found it worth the clutter that comes with specing a remote lever. Given that the RKT has such a thirst for altitude, I found myself sprinting out of the saddle whenever my legs could flush out enough lactic acid for me to bear it. With the lever in the firm setting, the already minimal sag nearly disappeared, and the aggressive cockpit made it easy to keep the wattage in the redline. It was like I had a race hardtail always waiting at my fingertips, though the cable was occasionally sluggish to return to the medium and open settings due to its tidy but snug routing.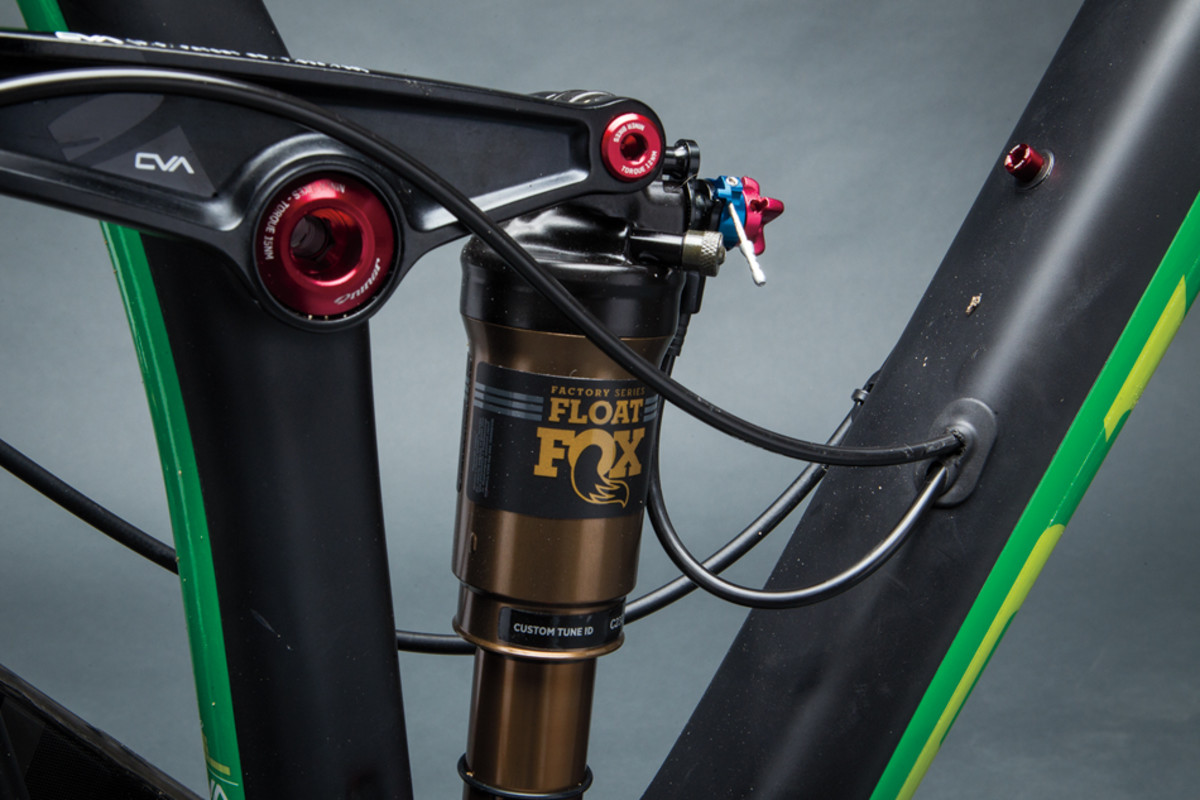 On descents, I normally prefer running my damping au natural, especially when evaluating linkage performance. But the medium setting felt most suited to the RKT. Riders with a light enough touch to float through chatter might prefer it wide open, but it's a delicate balance given such short travel. The ramp-up happens rather late in the stroke which, for those used to bikes in this category, is the perfect configuration. But the RKT has some potential for mayhem that is best lived up to when it's set up to push back a little.
Niner was selective about building in any feature that would compromise the quickness and efficiency of the RKT. Yet it has loads of tire clearance, 148-millimeter rear spacing and supports both internal and external dropper cables. At 71 degrees, its head angle is actually a half-degree slacker than the JET when spec'd with the same 100-millimeter fork, and its frame is almost as laterally stiff. None of these features will cost you a second on the climbs, and they'll save you more than just time on the descents. While the RKT doesn't encourage reckless acts at ludicrous speeds, I never encountered a section that was beyond its ability to roll through safely and confidently, which is not the case on most dedicated XC race machines. On marathon backcountry rides that were more about survival than speed, the RKT offered a uniquely balanced appetite for pleasure and pain.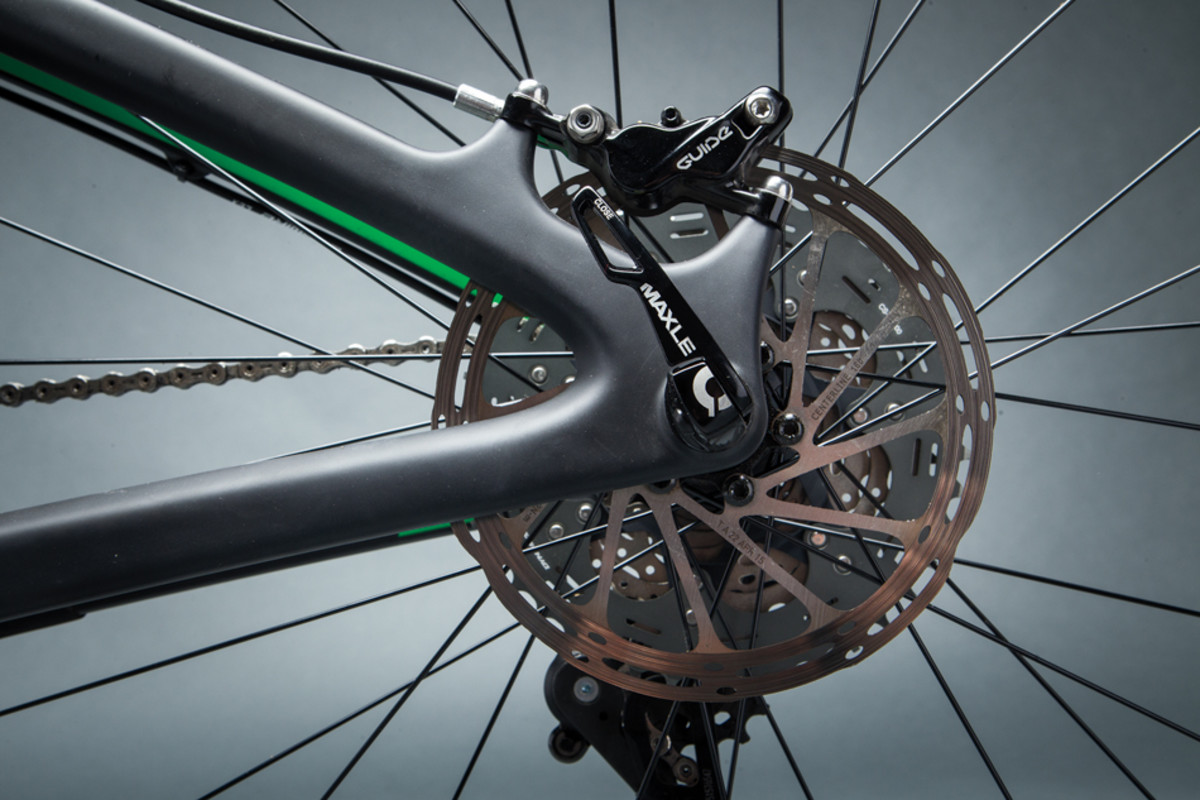 Not long ago, cross-country wasn't just the dominant class of mountain bikes, it was the only class. Even though several more categories and sub-categories have emerged since, the XC demarcation still encompasses sprinters, marathoners, bushwhackers, explorers and of course, racers. The fact that Niner introduced the subtly tweaked RKT 9 RDO acknowledges that diversity. Even the tortoise and the hare were racers, and if they rode cross-country, they probably wouldn't ride the same bike.
NINER'S TWO CENTS | The mission statement while developing the RKT 9 RDO was clear from the get-go: Create the lightest, most-efficient suspension bike we could that was still a hoot to ride on either the racecourse or your local trails. We already knew that our patented CVA suspension design could be dialed to deliver the efficient and plush ride Niners are known for and our RDO Carbon Compaction System would enable us to produce a dependable frame at under 5 pounds. The geometry and handling characteristics are a culmination of how we here at Niner think a bike of this caliber should ride. We're all riders here. Sometimes we race. But we're always looking for a good time on the bike. The RKT 9 RDO is the reflection of a little bit of every 'Ninerd' here at headquarters. Enjoy the ride! I think you will. –Barrett James, product manager, Niner Bikes