Retallack Lodge recently played host to Kona Bikes, as the brand showed off two of its latest offerings: the Operator and the Hei Hei Trail. It's an interesting combination of bikes to showcase together. Of course, the Operator would feel right at home on Retallack's steep slopes. But with its heritage as a cross-country race bike in Kona's lineup, the Hei Hei didn't seem like it would be a particularly fun bike on which to tackle the notoriously aggressive trails that surround the lodge. But this is not the Hei Hei you remember. It's part of the new breed of short-travel, 27.5-inch trail bikes that have become increasingly popular. Still, I was skeptical.
No need to worry about all that on day one though–there were shuttle runs to be had aboard the new 27.5-inch-wheeled Operator. Even though this would be the first time riding the new bike for many of the journalists in attendance, the Operator has been in the limelight all year, having been piloted by team rider Connor Fearon who celebrated the best World Cup season of his career with a fifth-place overall finish.
The entire Operator range shares the same 6061 aluminum frame, which is also the frame Fearon rides–no custom links or one-off parts for the World Cup standout.
I would be riding Kona's mid-range model, the Operator DL. With a modest parts kit that features pricepoint-oriented suspension in the form of the RockShox Kage RC shock and a coil-sprung Boxxer RC, the DL is reasonably priced at $4,000. For a price-conscious model it certainly doesn't ride like a bike that's made significant concessions in performance, which is great news for racers on a budget.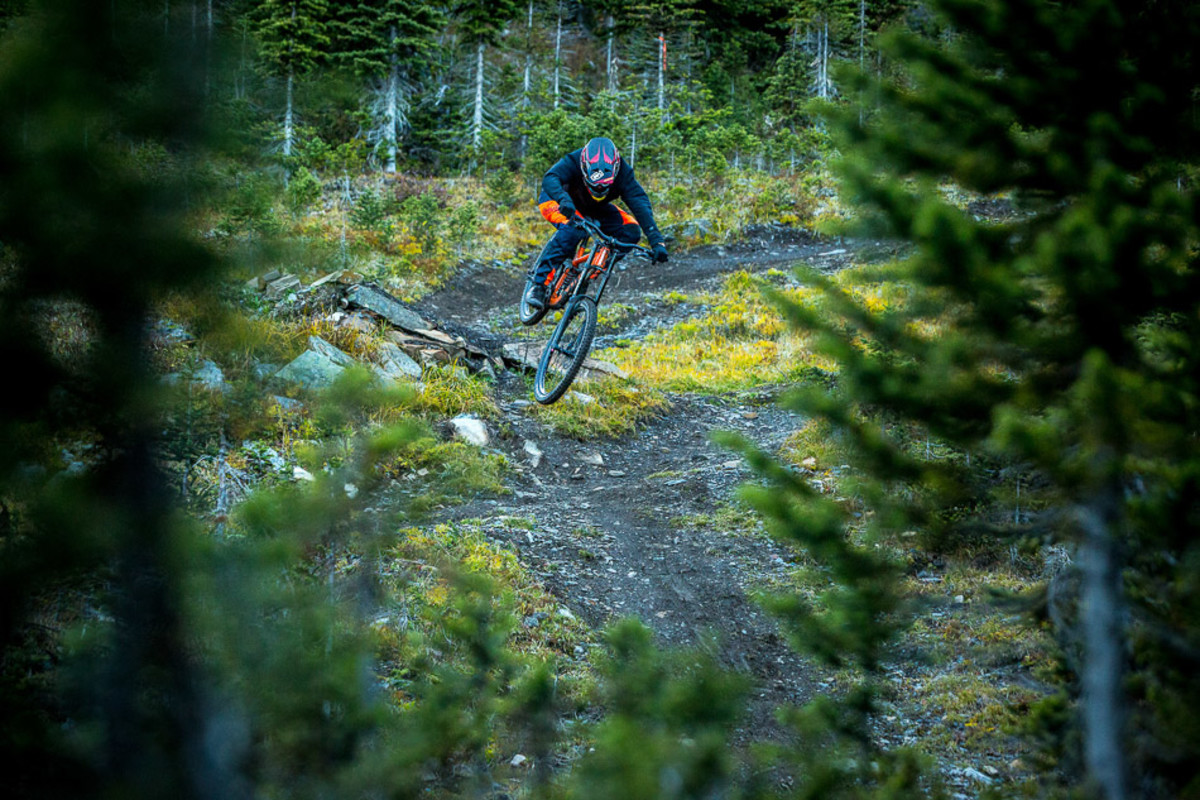 Now longer, lower and slacker than the previous generation, the Operator was an easy bike to get along with on the rugged trails at Retallack. A 63-degree head angle and relatively short 423-millimeter chainstays gave it nimble handling (for a downhill bike) in the tight stuff, but the roomy 460-millimeter reach on the size large kept it calm at speed.
Day two had us loading up the Hei Hei Trail bikes into Retallack's Unimog for a shuttle half way up the mountain, where we would pedal and push our way to the Rico Peak summit before descending back to the lodge on many of the same trails we rode the day before on the Operator. Even though this Hei Hei shares the same DL designation as the Operator I rode, it offers a more performance-oriented parts kit. The $6,000 price tag gets you WTB Ci31 TSC carbon rims, a KS Lev Integra dropper and an XTR rear derailleur. Fox Factory DPS suspension is used front and back, with a 34 fork. Bells and whistles aside, a charge through Retallack's downhill paradise seemed like a tall order for the 140-millimeter-travel, flex-stay-equipped Hei Hei.
As we started climbing, it became clear that Kona nailed the pedaling part of the equation on the new Hei Hei Trail. With the inherent anti-squat characteristics of the Fuse IS rear suspension, the bike stayed high in its travel and powered through the steepest pitches while still maintaining ample traction. Even with the Fox Float DPS rear shock fully open, the rear suspension felt snappy and efficient. Perhaps none of this should come as a surprise considering the heritage of the Hei Hei. What did come as a surprise was how it performed on the way down.
I didn't expect to feel especially confident on a shorter-travel, 27.5-inch-wheeled bike, nor did I expect the rear suspension to feel particularly plush and active. Perhaps I've been wrong on flex stays all along–I certainly never thought I'd be able to ride them the way I did in Retallack. My confidence grew quickly as we descended from Rico Peak, and by the time we linked into some of the trails we had ridden the day before it was clear that this bike was much more capable than its XC exterior would let on. It was precise, and no matter where it was pointed–good line or bad–it maintained its course. A 17-millimeter bottom-bracket drop, combined with snappy handling meant that the Hei Hei railed through Retallack's endless succession of perfectly sculpted berms.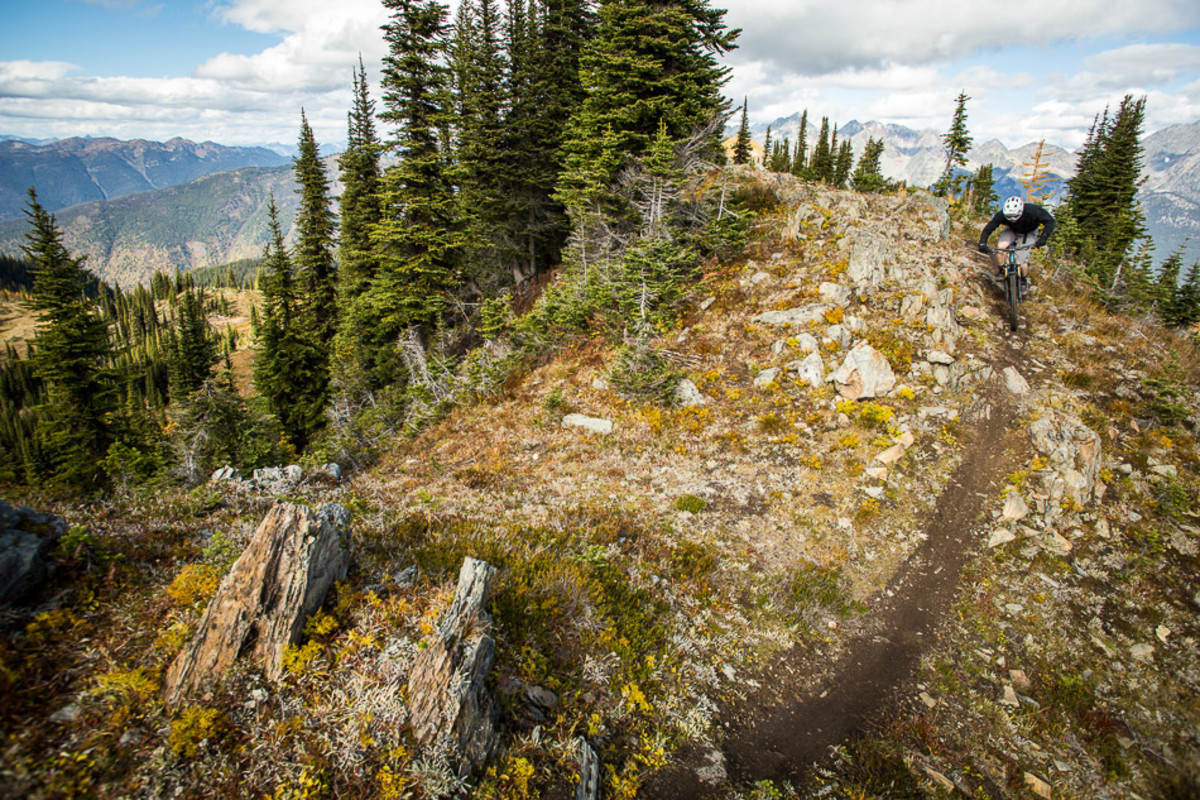 With only a day on each bike it's difficult to get a full picture of what each is capable of (look for the Hei Hei Trail Supreme in our 2017 Bible of Bike Tests). One thing was clear: Kona's plan–intentional or not–of showing off these two very different bikes back-to-back was genius. After getting up to speed on the big bike, my misconceptions of what the little bike was capable of were left completely smashed.
Related:
The First Rule of Kona Camp is…
Review: 2016 Kona Hei Hei DL Trail