TWIN SIX STANDARD FAT | $2,200 (FRAME AND FORK) | TWINSIX.COM
By Ryan LaBar
Twin Six, an alternative-style cycling apparel company out of Minneapolis, Minnesota, surprised just about everyone last year when it announced its entrance into the bike manufacturing business. The company says it started making cycling apparel because it didn't like the designs that were available on the market–the same reason it began making frames. Showing its Midwest roots, Twin Six's entry into manufacturing is the racy, titanium Standard Fat.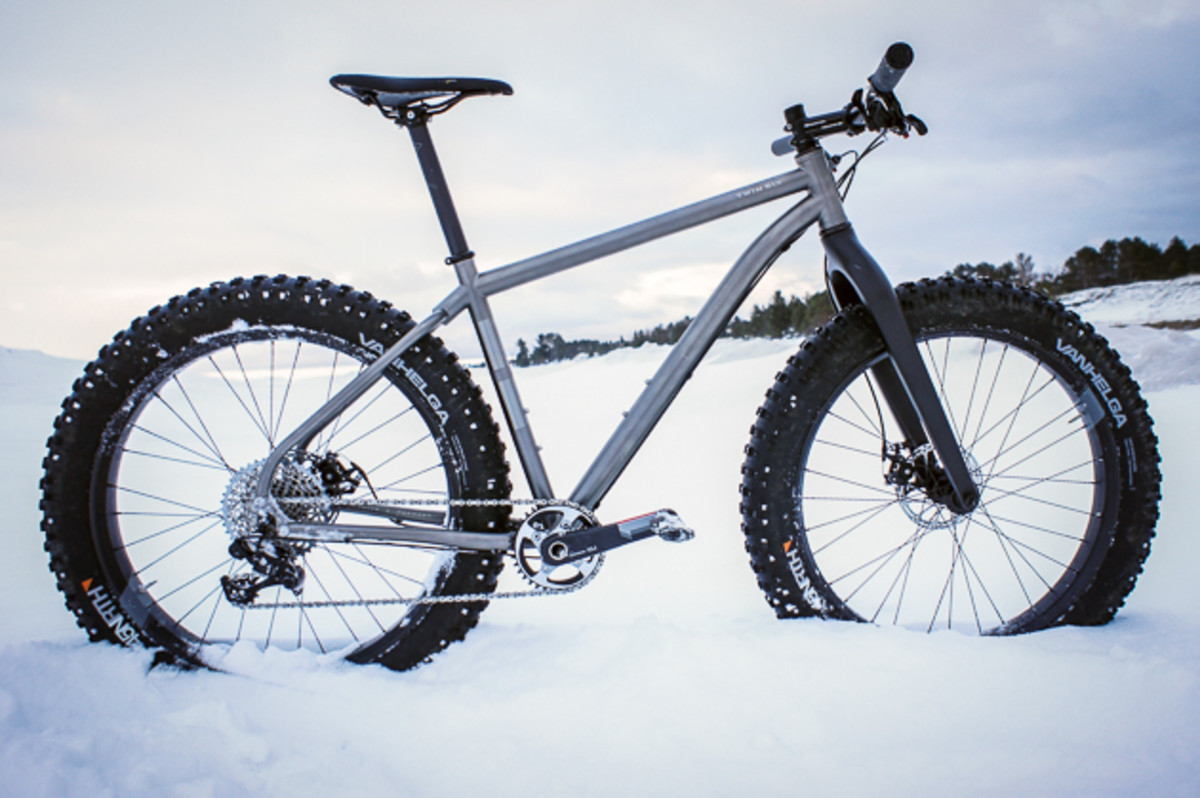 If you are going to build a fatbike out of metal, titanium is the best flavor. It won't corrode like aluminum or steel, especially when exposed to salt¬–the biggest threat to premature wear of bikes and bike parts in the winter. If you ride to the trails, or have a hitch-mounted rack, your bike is likely going to get pounded with salt, and hosing the bike down after a ride in the yard isn't much of an option in the wintertime. To make the frame, Twin Six went with a Chinese builder because there wasn't anyone in the U.S. that could create the tube shapes they wanted, specifically the bend in the downtube.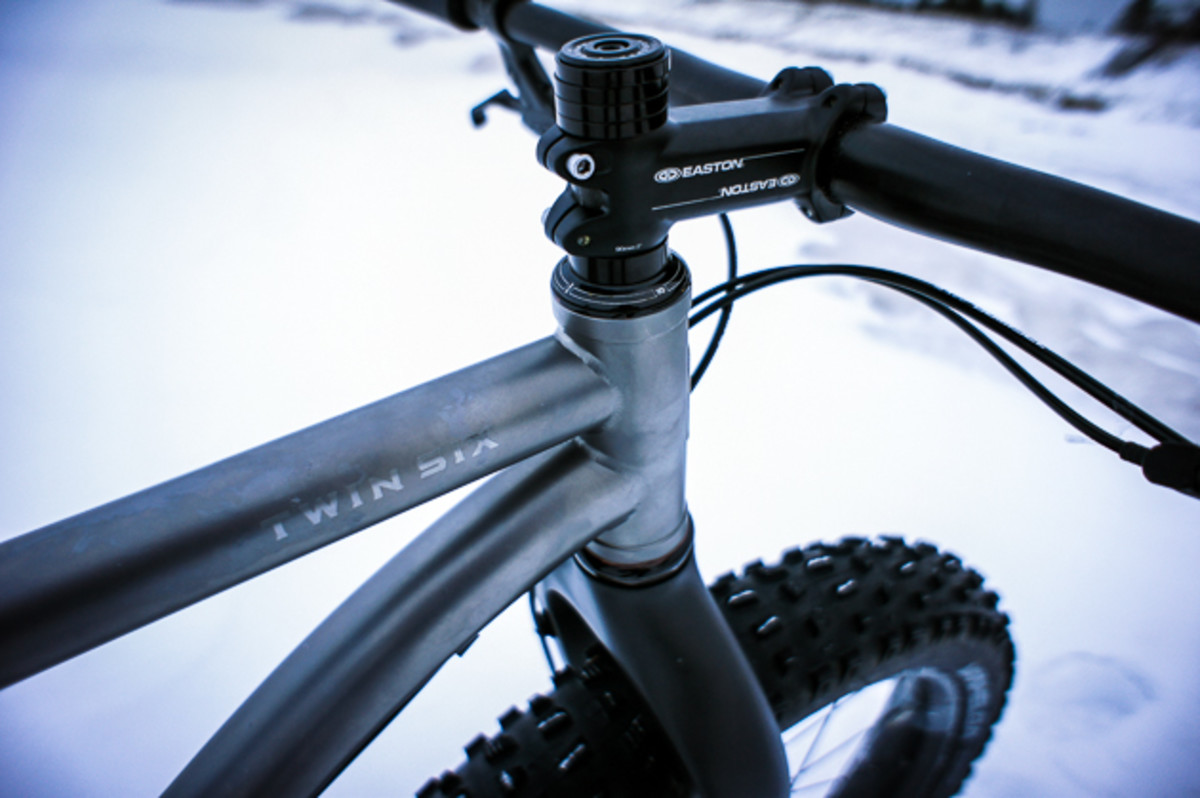 The Standard frame is built to last. It uses replaceable dropouts, so you don't have to worry about ruining your frame if you mangle a derailleur hanger on a log during off-trail explorations, or if you decide to swap/upgrade wheels and need to adapt to a different axle standard. I did notice a little flex from the rear brake mount under hard braking, but it wasn't enough to really bother me, especially on snow where the wheel will lock up before it becomes noticeable.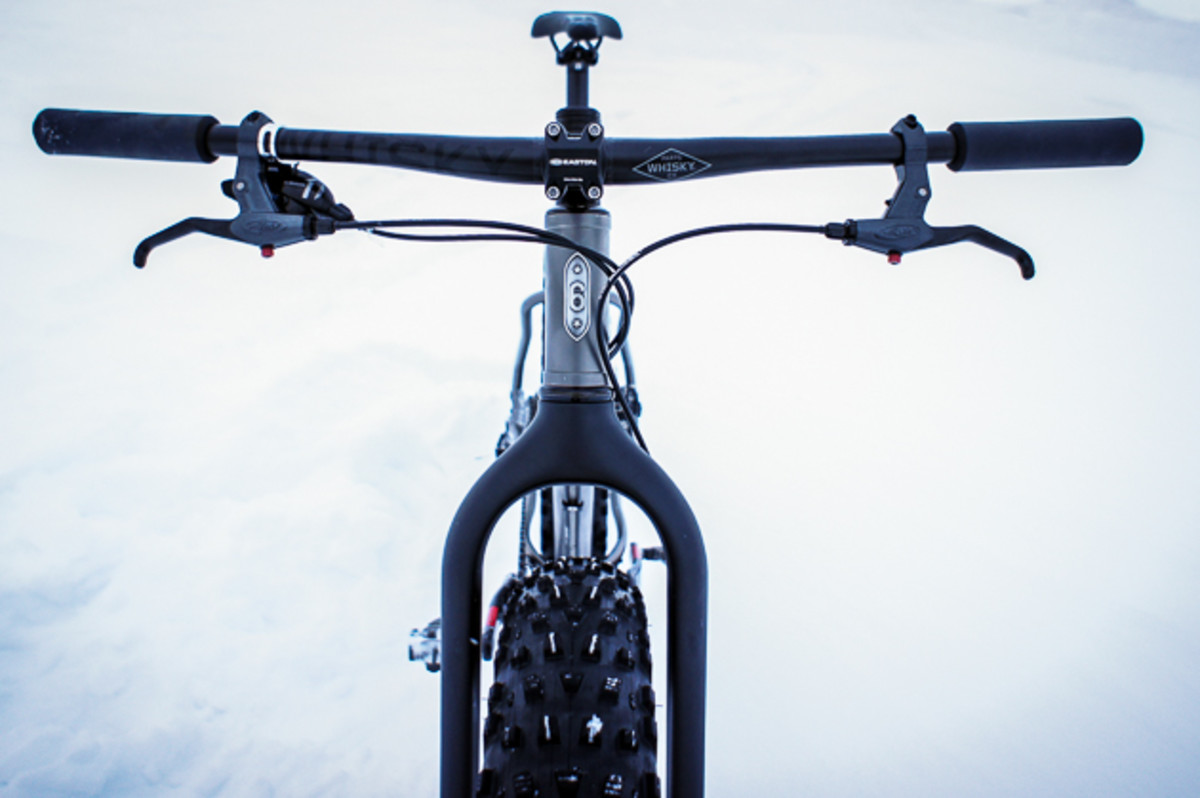 The Standard Fat is sold in several configurations of bare frames, dropouts and forks, ranging in price from $2,000 to $2,200. If you are willing to drop this sort of coin on a fatbike frame, you are likely going to build it up nice. The test bike came built to reflect this with an array of carbon parts from Whiskey Components, and a full SRAM XX1 drivetrain. The only oddity here was Twin Six's choice to spec a large–even by summertime standards–36-tooth chainring. I suspect this was the doing, at least in part, by big-time singlespeeder and gear masher Jesse LaLonde, who works for the company. This large ring requires extra spacing at the bottom bracket so the ring clears the chainstay. It should be noted that this extra spacing put the chainline just outside of SRAM's recommended 66.5-millimeter mark. With that, I didn't have any shifting problems during the test period. Running a 30- or 32-tooth chainring would eliminate the need to space the bottom bracket. With this build, the bike weighs in at an impressively scant 26 pounds.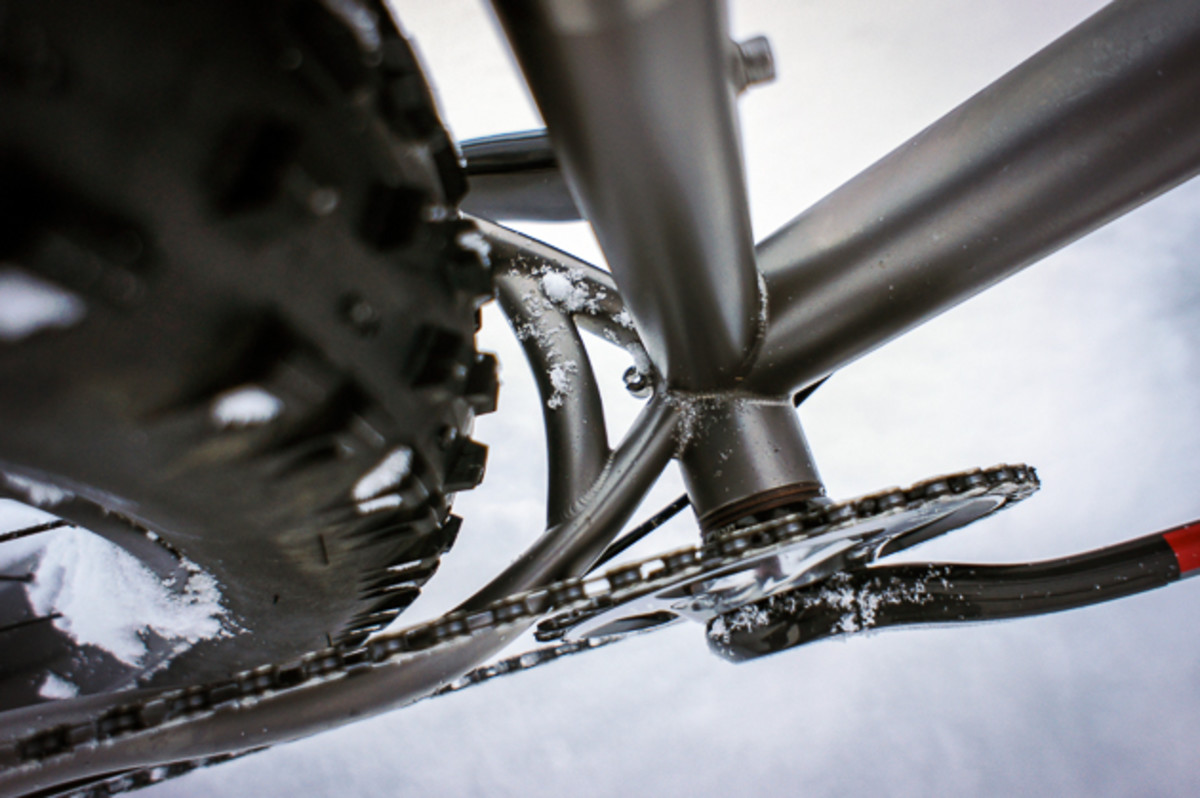 The Standard has a wonderfully lively ride quality without the noodley feel that plagues some titanium frames. It's easy to tell where this bike's roots lie–the geometry and handling traits are classic Midwest with a somewhat steep 70.5° head angle, and a ride quality that begs to dart and weave for miles through tight singletrack. The neutral 17.5-inch chainstay length makes climbing traction abundant, even in poor conditions. For having just 4-inch clearance, The Standard does surprisingly well in soft conditions. The bike's feathery weight further helps its climbing performance, and also makes it easy to pop off jumps and rollers and maneuver through tricky trail sections.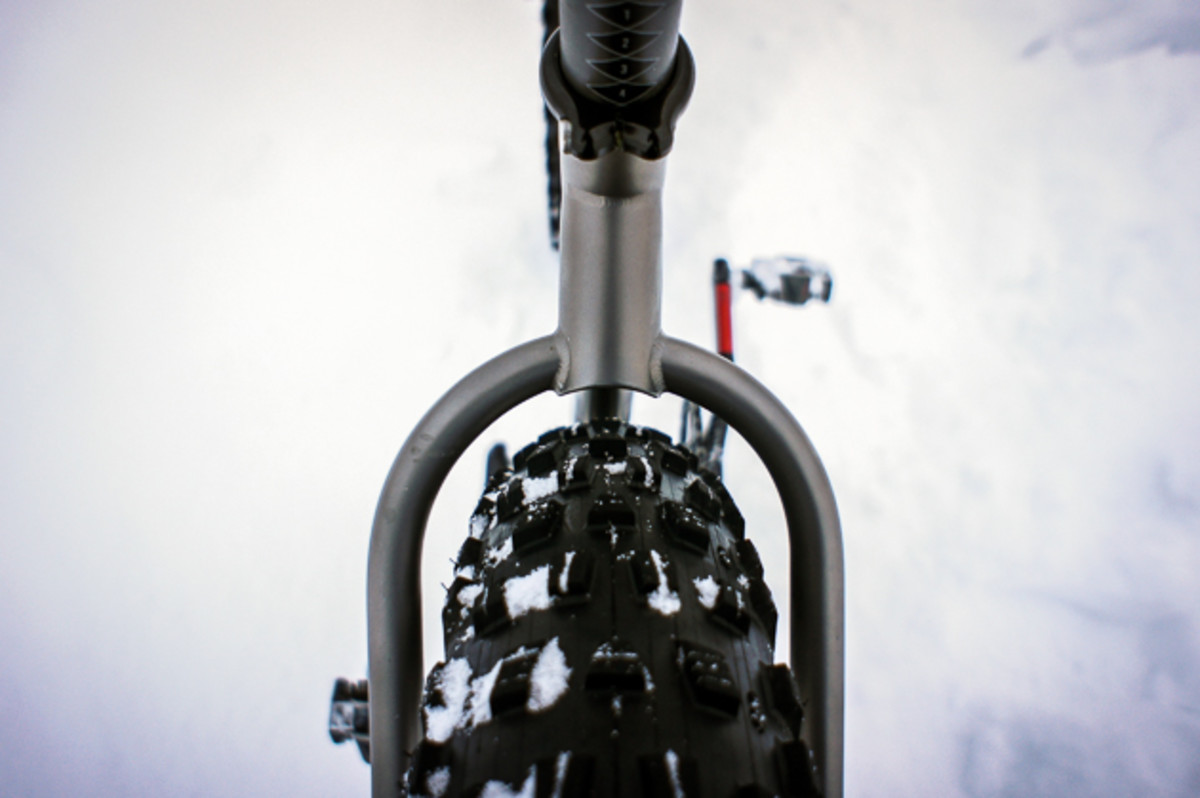 This is a bike that you can get comfortable on for long rides, but it will also run and gun with the best of them on short, hard rides. If you are looking for a long-term, long-distance fatbike relationship, it's tough to go wrong with The Standard.
Like Titanium? Check out the Spot Cream:
News: Spot Brand introduces the Cream SS
Bike Test: Spot Brand Cream