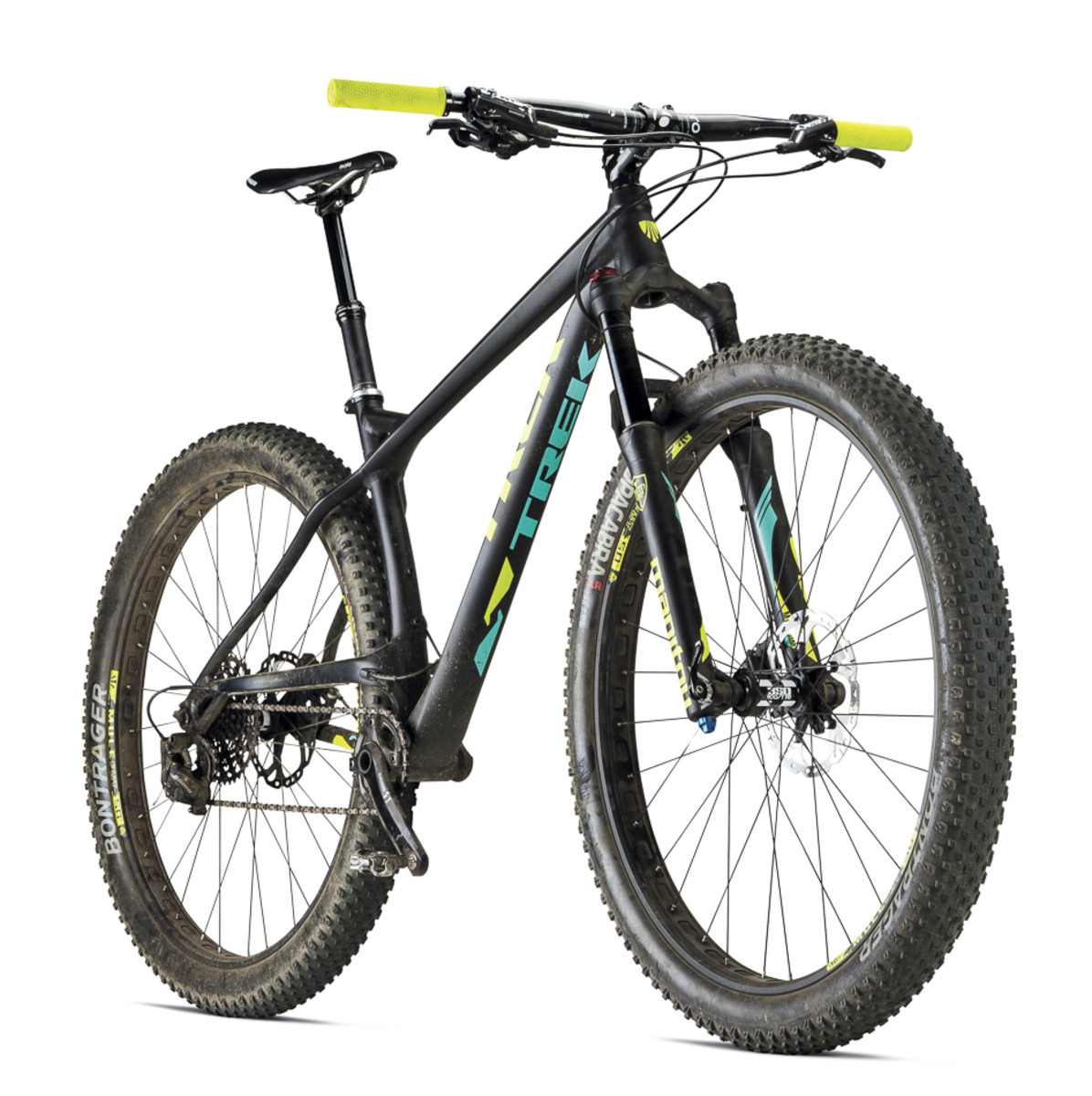 TREK STACHE 9 29+ | $3,880 ($940, FRAME ONLY) | TREKBIKES.COM
RYAN PALMER | TEST LOCATION: SOUTHERN CALIFORNIA
When Vernon Felton and I flew to Trek's headquarters this past March to check out the brand's secret new bike, all we knew was that it would have plus-size tires. Figuring that 29+ was ridiculous, I assumed that it'd be of the more reasonable 27.5+ variety. Needless to say, I was a bit taken aback when first laying eyes on this update of Trek's popular trail hardtail.
Development began in the spring of 2012 with a project dubbed 'Project Weird.' Trek's mountain bike group wanted to find out how short they could make the chainstays on a 29er, and if it was possible to go too short. By elevating the drive-side chainstay and moving the downtube out of the way, they discovered that 'too short' is definitely possible. The range they settled on for production, however, is still astoundingly stubby: The sliding dropouts are adjustable from 15.9 to 16.5 inches. In the longest position, that's a full inch shorter than the 2015 Stache 29.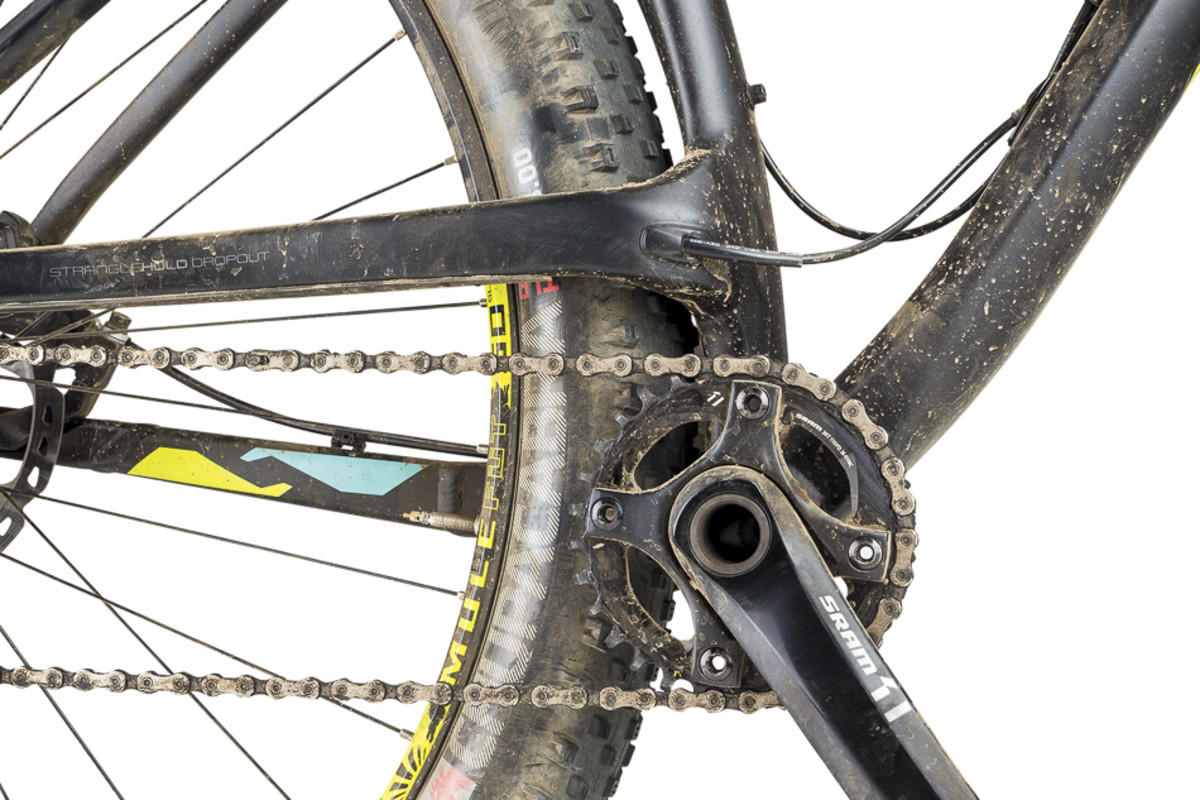 Another takeaway from prototyping was that short stays are fun, but the tight rear triangle creates a harsh ride. Larger-volume tires were added to the second prototype, but the bike had clearance issues. Luckily, Trek was already developing Boost 148 rear and 110 front axle spacing that could accommodate larger rubber.
Trek was also fortunate to have Bontrager, which Trek owns, helping out with tires. The Surly Knard led the way as the first production 29+ tire, but it was heavy. Trek knew that this 29+ thing would never take off without a better, lighter tire that riders could accelerate and maneuver easily. So, the Chupacabra was born–a 3-inch-wide tire weighing 860 grams, about the same as a 29×2.3 Maxxis Minion II.
As it was being developed, Project Weird became a magnet for emerging technologies. SRAM's 1×11 drivetrains allowed designers to stick the chainstay where a front derailleur used to go. Then Surly came in with the Knard, leading to the addition of Boost spacing, which Trek was already developing to make better 29-inch wheels. Finally, Bontrager refined the 29+ tire, and the Stache 29+ was born.
It isn't just another hardtail–the new Stache is an off-the-wall experiment gone totally…right. Only something called Project Weird could wind up with the largest production tire diameter and shortest chainstays on the same bike. So, how does it ride? Frankly, it's fun as hell. Riding the Stache 29+ brought an instant smile to my face; evoking the same feelings of freedom and elation I had my first summer on a mountain bike.
With the sliding drops set at 16-and-a-quarter inches, the Stache is very lively and maneuverable, which is shocking at first since the wheels rolling beneath you are massive. Minimal effort is required to lift the wheel up and over obstacles–you've got to try one of these things if you're a fan of manualing.
With the 3-inch tires hovering around 13psi, I was easily able to clean steep technical climbs, seated or standing, in a way I've never experienced on a hardtail before, and forget about the cornering. Southern California hasn't seen much rain in four years so the dry trails lack any traction whatsoever, but the Stache grips like the drought is over. The bike descends confidently as well, its tires clinging to and conforming around anything in its path. It maintains speed through chunky rock sections nearly as well as a suspension bike does.
Don't get me wrong, though, the Stache is very much still a hardtail. The big tires soften the trail and increase traction, but they're not a substitute for suspension. You won't hear Trek make that claim either. So what is this new Stache, then? It's the most fun I've ever had on a hardtail.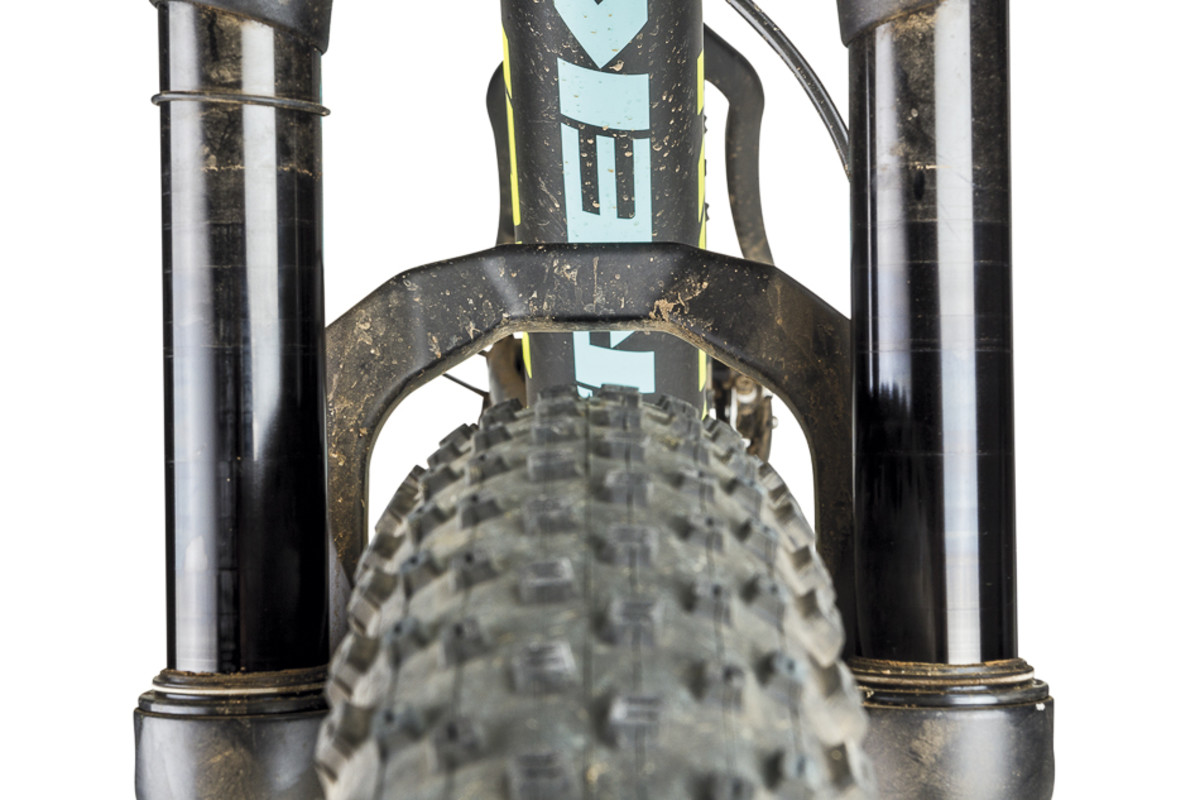 VERNON FELTON | TEST LOCATION: BELLINGHAM, WASHINGTON
The internet is currently aflame with people who are either very impressed by the fact that Trek managed to put the largest wheels possible on a bike with the shortest chainstays possible, or absolutely incensed that this same bike might herald yet more new 'standards.'
In truth, I decided to shelve all the hype and frustration and just ask this question: Is this a good bike? Is it fun?
Yes it is. And I'm surprised to say that. I don't get the whole fat bike thing and the idea of taking a sorta fat bike-ish tire–a 29er version, no less–and strapping that shit to a hardtail. Well, the mental math doesn't add up to 'rad' or 'awesome' or even, to get all Spock on this joint, 'logical.' Then again, the Stache 9 29+ has a way of defying logic.
You'd imagine, for instance, that getting this bike up to speed would be nightmarish given the portly tires. In truth, it takes a hair more effort than, say, your average 29×2.3, but really just a hair. That's because this bike is wearing Trek's own Bontrager Chupacabra tire, which weighs just 860 grams. If you aren't a gram nerd, that's freakishly light for a tire this big. Will it actually hold up to abuse? Time will tell, but so far, so good.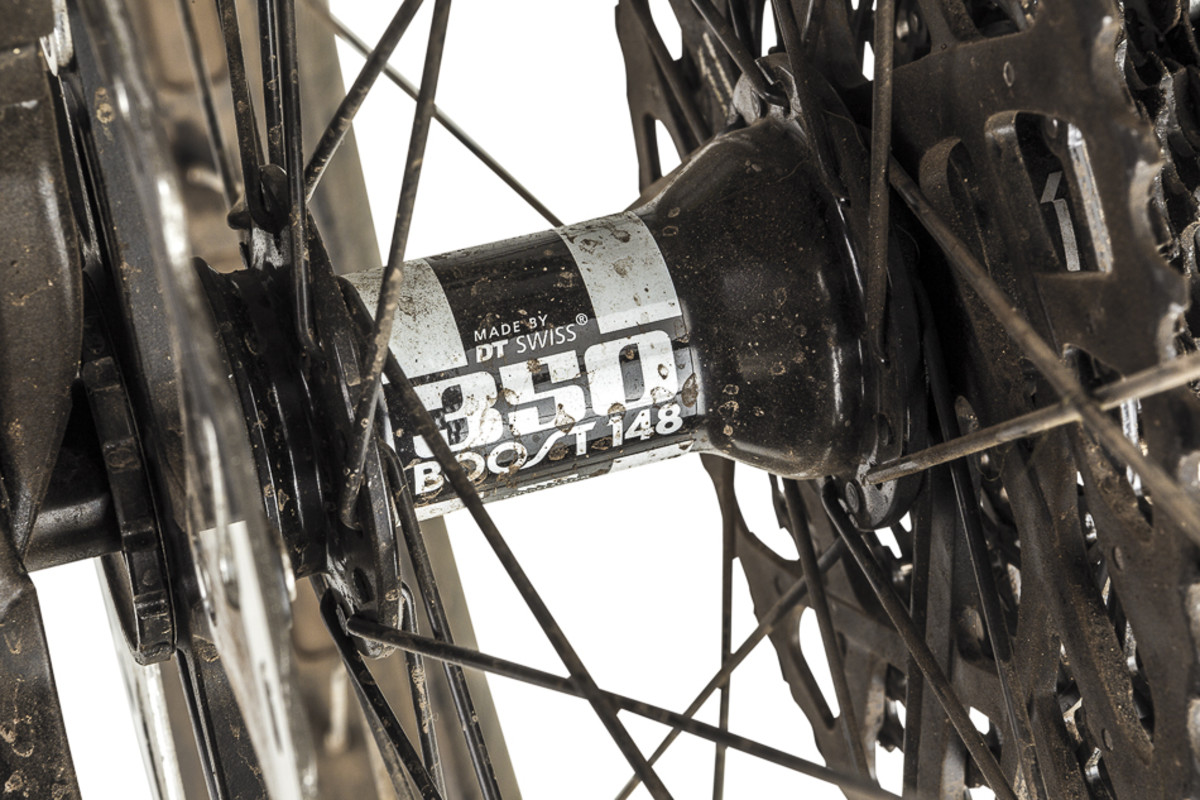 The low-profile tread blocks on the Chupacabra also keep the tires from feeling like boat anchors. Looking at the minimalist tread, you'd imagine the grip to be horrid, but the tire's footprint is massive and when you have that many tread blocks in the game, they don't need to look like the heavier, aggressive knobs we're accustomed to. You hit the first couple of corners expecting it to drift like crazy, but instead the tire just hooks up. Climbing traction is even better.
The big take away, however, is how nimble and playful this bike is. Trek was able to get the chainstays down to a remarkably stubby 16 inches. I constantly found myself exiting corners on lines that I never even knew existed. On twisty singletrack, the Stache is simply awesome. The bike has that aggressive, low-slung feel, thanks in part to the low, 13-inch bottom bracket and relatively slack 68.4-degree headtube.
Am I an absolute fan of the plus-size tires? It's too early to say, and besides, this is just one bike. With different (i.e., heavier) tires, the Stache would be a pig. I also felt a bit of tire bounce while pedaling flat, fast hardpack fireroads. It's nothing like what you experience on a fat bike, but there is a bit of distracting undamped suspension at play on those kinds of trails. The big tires are very stable and planted, but I personally found them to feel a bit muted, which isn't really my cup of tea. But that's just me.
The cool thing with this Stache is that, thanks to the sliding dropouts, you can also run regular 29er tires or go 27+. If you don't love the big meats, you still have other options. If I were looking for an aggressive hardtail, this bike would have to be on my list. The price, admittedly, is a bit painful. True, the SRAM X1 drivetrain, Shimano XT brakes, KS Lev Integra dropper post and Sunringlé/ DT Swiss wheelset are all good kit, but for my money the slightly down-spec'd Stache 7 29+ model is a better value at $2,520.
TREK'S TWO CENTS | Stache has been the bike that has gotten a lot of Trek staffers off of their personal full-suspension rigs and back onto a hardtail for the first time in a long, long time. It's that fun. We debated if we needed a 27.5+ bike in the Stache lineup just, you know, because everyone else would be doing it. Ultimately, it came back to no, 29+ makes the bike better. We're glad we stuck to our guns on that one. If you disagree with us, pick up the available frameset and make your own Stache 27.5+. Most importantly, just have fun out there.
Related
First Impressions: Scott Scale 710 Plus
Tested: Scott Genius LT Plus vs. Genius LT