We know the industry is moving fast these days, but damn. The resin has barely dried on Trek's updated carbon-framed Fuel EX models, announced just 12 months ago with changes that would seemingly provide years of market viability. Yet here we are, looking at an all-new EX 29.
This is a different beast than its newly cured predecessor–and I'm not saying that in an exaggerated, pique-the-reader's-interest kind of way. You know what it is? It's national XC champ and Olympian (and longtime Trek athlete) Jeremy Horgan-Kobelski: still really fast uphill, but focusing on going downhill better.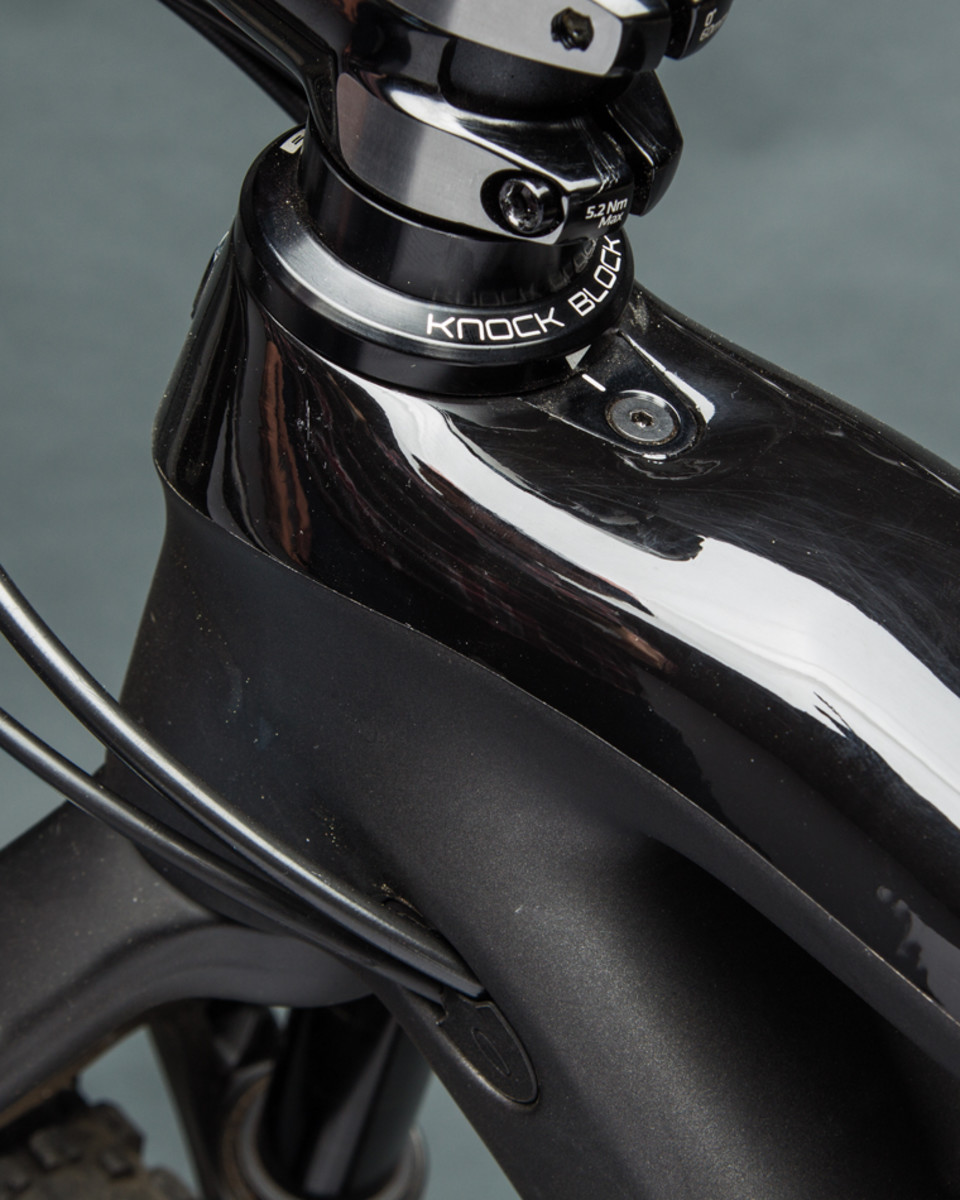 It's not just the bump from 120 to 130 millimeters of rear-wheel travel that gives the EX its hawkish new attitude. It's how the travel is delivered, as if the black-on-black bike absorbs all light and the trail itself. The rear suspension provides impressive small-bump sensitivity and feels more linear and supple throughout the stroke than before.
This, and the 67.7-degree head angle with a 130-millimeter-travel Fox 34 fork, makes the 2017 Fuel EX 29 blaze descents like never before. And that's in the 'high' geometry mode. Flipping the Mino Link chips to the 'low' position relaxes the head angle more than Snoop Dogg after a 20 sack. In this position, with the front end at 67 degrees, I could attack hairball descents with a level of stability and confidence that is normally reserved for bikes that climb a lot worse than this one. For good measure, Trek gave the EX a slightly longer reach (458 millimeters) and shorter chainstays (432 millimeters).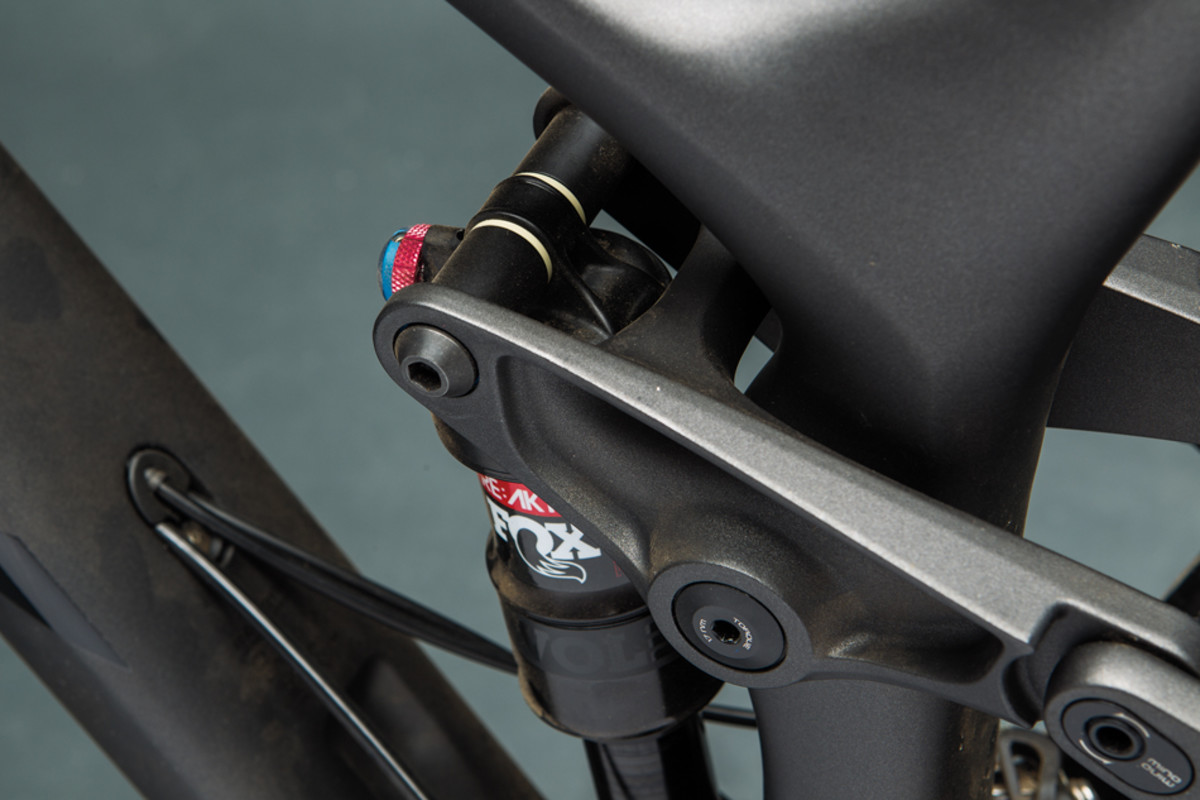 Boosting the EX's downhill prowess does affect its ability to hammer up climbs, with a bit more suspension bob than the 2016 bike. The EX 29 is still well rounded, but the bike's focus shifts slightly toward snagging downhill Strava segments instead–especially in low mode. Here, the bike is unstoppable downhill but wanders a bit on steep climbs. Going back up to the high position quickens the Fuel up significantly, both in the way it climbs and maneuvers through tight terrain.
All three compression settings on the Fox Float EVOL shock feel plusher. You can still run the bike in the middle setting almost exclusively, but I find myself reaching for more platform on long, steep climbs–something I rarely do on the 120-millimeter-travel EX. Even with the compression lever on the firm setting, the Re:aktiv regressive valve in the shock allows it to open up quickly when needed.
The 2.4-inch-wide Bontrager XR3 rubber mounted on 30-mil-wide Bontrager Line Comp wheels also contribute to the bike's ability to mob over anything. Even though wide tires are all the rage these days, it's still a bold move on Trek's part to spec a tire this wide on its bread-and-butter trail bike, and I applaud it.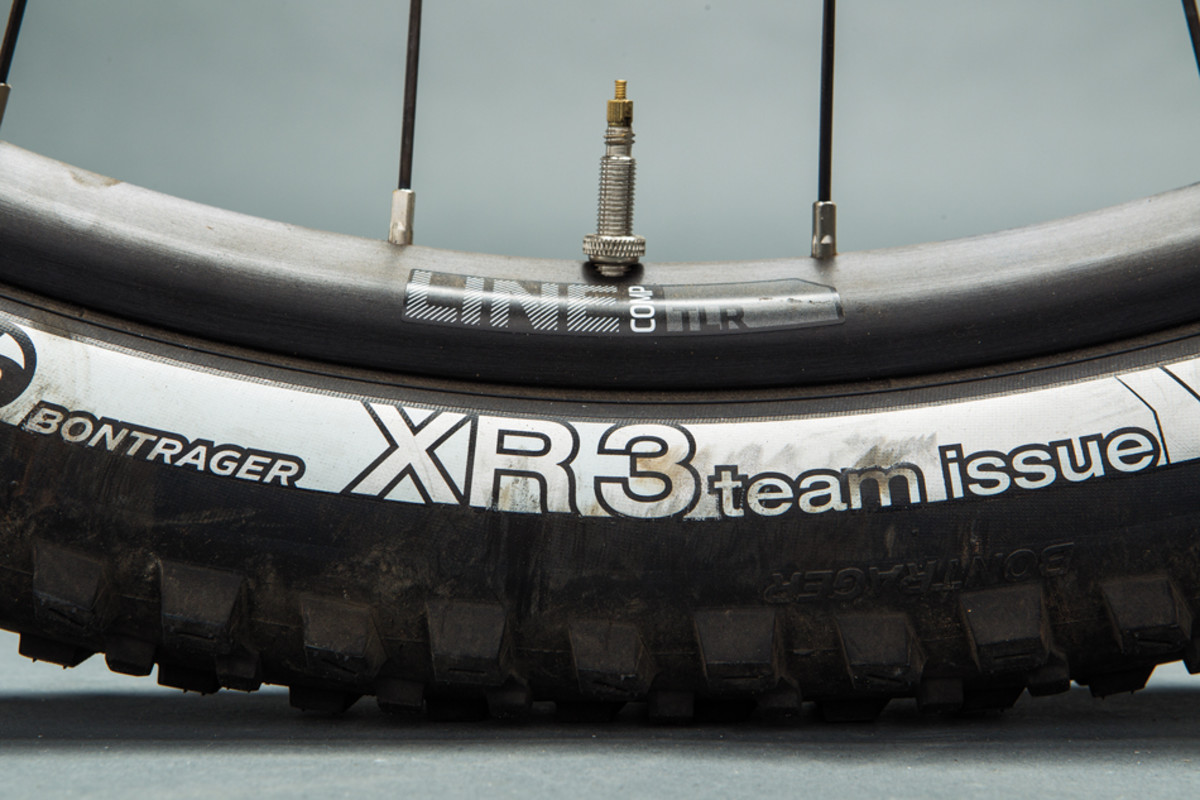 To make sure the new EX is truly ready for the next level of trail riding, Trek significantly increased the frame's lateral stiffness. According to Trek, engineers were able to accomplish this without adding any weight by removing the bend at the top of the downtube. But that bend is there for a reason: to give the fork crown room to pass under the tube, instead of ramming into it. In order to prevent the now-interfering frame from getting smashed by the fork, the Fuel EX has a system, dubbed 'Knock Block,' that has steering stops. It does its job, with the added bonus of protecting the toptube from being on a potential collision course with the handlebar controls, but uses a proprietary headset, spacers and stem. In order for it to work, something needs to grip the steerer tube, and since the stem already does that, Trek designed Knock Block to have keys that connect the headset, spacers and stem like Legos. You can run your matching Chromag bar and stem if you buy an adaptor piece (basically a headset spacer that clamps down on the steerer tube) but it adds 10 millimeters to the minimum stack height and there's a bit more potential for slippage. Bontrager's new Line Pro stem is nice, as is the matching 35-millimeter-clamp carbon bar–in fact, they're some of my favorites–but people like to personalize their bikes.
Two questions come to mind: How much heavier would it have to be to achieve the same stiffness numbers with proper fork clearance, and what will people notice more, the increased stiffness or the possibly polarizing headset system? The bike feels phenomenal, but I don't know if I'd love it any less if it were a little heavier or a little less laterally stiff. Meanwhile, the shock mount is less specialized than before. For the first time in several years, you'll be able to throw just about any shock on the new EX, thanks to Trek ditching the trunnion mount. The packaging of Trek's DRCV shocks required the special mount, but since (according to Trek) Fox EVOL and RockShox Debonair match the performance of DRCV, there's no longer a need for the proprietary shocks or mounting system.
The $5000 EX 9.8 29 is Trek's second highest spec, and it's outfitted well–if you're into doubles. The Shimano XT 2×11 drivetrain shifts on-point every time. If you're running multiple rings, Shimano cranks and side-swing front derailleurs are impossible to beat. Looking for a single ring? Spend a lot more for a SRAM XX1 Eagle-equipped EX 9.9, or save some dough and go with the EX 9.7, which wears a SRAM GX drivetrain.
This is the fastest, most capable Fuel EX Trek has ever built, and the adjustable geometry makes it one of the most versatile as well.
The new Fuel EX is available in seven different builds, plus three women's-specific builds, ranging in price from $2100 to $8400. The frame is available in aluminum for $1890 or carbon for $3300. View full geometry here.
TREKS' TWO CENTS | If we were forced to empty the garage of all but one bike, what would it be? Fuel EX has always been that one-bike exercise for us. That said, we wanted our 'one bike' to have a decidedly more rugged character without giving up anything. This bike charges much harder, but try the 'climb' position on the RE:aktiv shock and you can still absolutely hammer on this bike. Start emptying out the garage. –John Riley, Trek MTB Global Product Manager