2016 has been the year of "plus"–nearly every mountain bike manufacturer in the world has released a skinny-fat offering in its lineup. And while this new category of 3-inch-wide tires still needs to figure itself out, I can at least feel confident in saying that it's great for trail hardtails.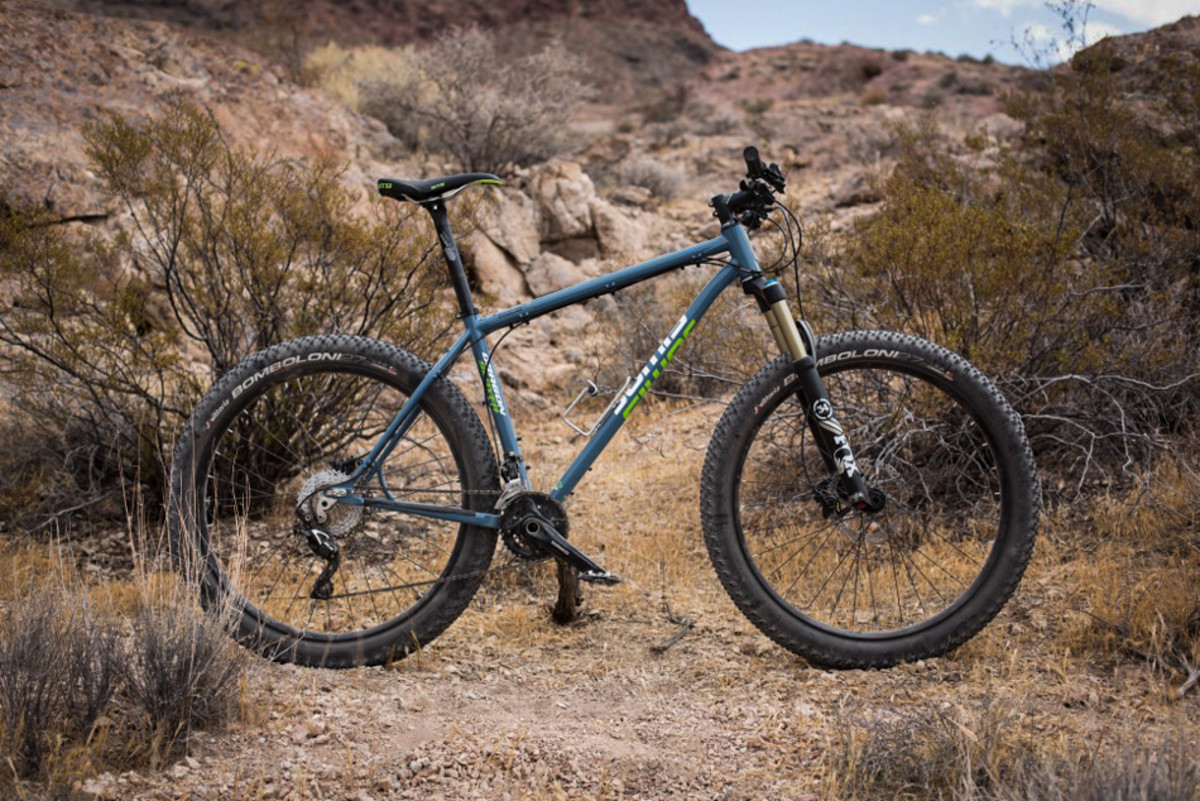 The Jamis Dragonslayer is the company's latest addition to its line of steel hardtails, and it's built for capability, durability and flexibility. Its 4130 chromoly tubing is triple butted for weight reduction and ride feel, and the frame features sliding dropouts for singlespeed compatibility. Since it is an obvious choice for bikepacking, it's outfitted with rack mounts and a 3-hole bottle mount, and the traditional double triangle design means it'll fit a large frame bag.
As for geometry, some of the Dragonslayer's numbers are right where you'd expect them for a modern trail bike designed around a 120-mil fork, with 68- and 73-degree head and seat angles respectively and 17.2-inch chainstays. But the 19-inch size sports a 16.7-inch reach coupled with stock Ritchey Trail 720-mil bars and 80-mil stem, which could be considered conservative these days. The Dragonslayer might be perfect for riders not interested in running crazy short stems on super long frames, which is the way mountain bike fit is trending.
The 3-inch "plus-size" Vittoria Bomboloni tires mounted on WTB i45 TCS 27.5 rims provide oodles of traction in places where you'd expect none–a huge asset on the marbles-over-hardpack conditions at Bootleg canyon. They also grant an impressive amount of floatation in sand without feeling sluggish like a fatbike. They seemed pretty tough, too. I bottomed the tires hard enough to dent the rim at one point, without flatting or burping–and they survived the sharp, rocky terrain of Bootleg Canyon, which is a feat in and of itself.
Overall, I had an enlightening and fun ride on the Dragonslayer. Each slippery corner and technical climb came and went with increasing ease, and with surprisingly little compromise. And with a $2,700 price tag, it's a bargain, too.
Related:
First Look: 2016 Jamis Dragonslayer 27.5+