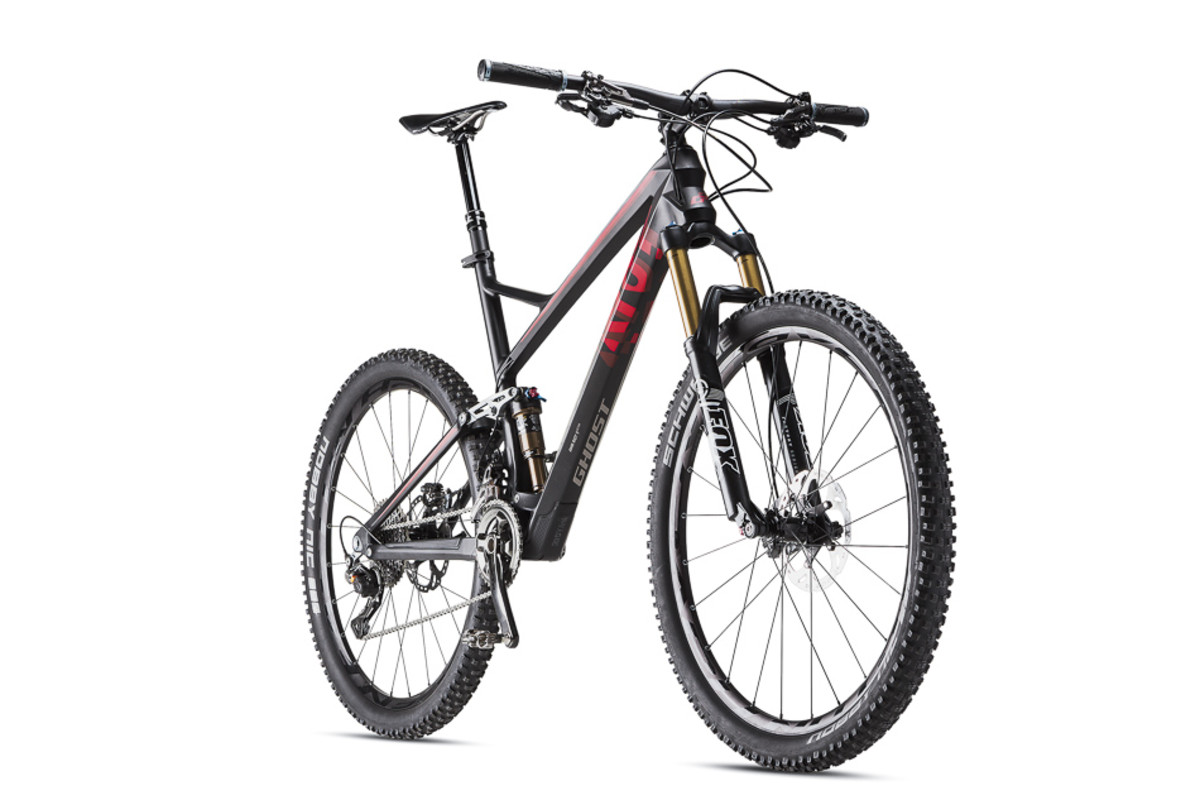 GHOST RIOT 9 LC | $8,000 | GHOST-BIKES.COM

Photos: JP Van Swae
TRAVIS ENGEL | TEST LOCATION: SOUTHERN CALIFORNIA

There's a parallel universe over in Europe full of strange bike brands and odd component trends. We catch glimpses of it through weird ads in foreign magazines and unfamiliar sponsors atop Olympic podiums. Only a few names like BMC and Lapierre have crossed the pond in recent years, and they rarely grab much of a foothold here. But 22-year-old German brand, Ghost, is getting a bit of a leg up from REI. If you want to check out the Ghost lineup in the States, the only place to find one will be at one of the outdoor co-op's 135 stores.
Independent bike dealers get a bit nervous when brands part- ner with the mass market. Although Ghost's prices are on par with comparable domestic bikes, REI's member dividends give these a 10-percent edge. Not to mention you get to go bike shopping in the middle of an apocalypse survival toy store. But Ghost isn't planning to rely on its unique marketing to stand out. Like most German imports, it's built on good ole' fashioned nuts-and-bolts innovation.
And the Riot has some pretty innovative nuts and bolts. The derailleur and brake hardware anchor directly to the rear axle, though one tends to shift out of alignment while installing the rear wheel. The rocker plates attach to the seatstays via precision Heim joints that account for lateral flex. And you have to look really closely if you want to scrutinize the linkage design, but it's more fun to just go ride it.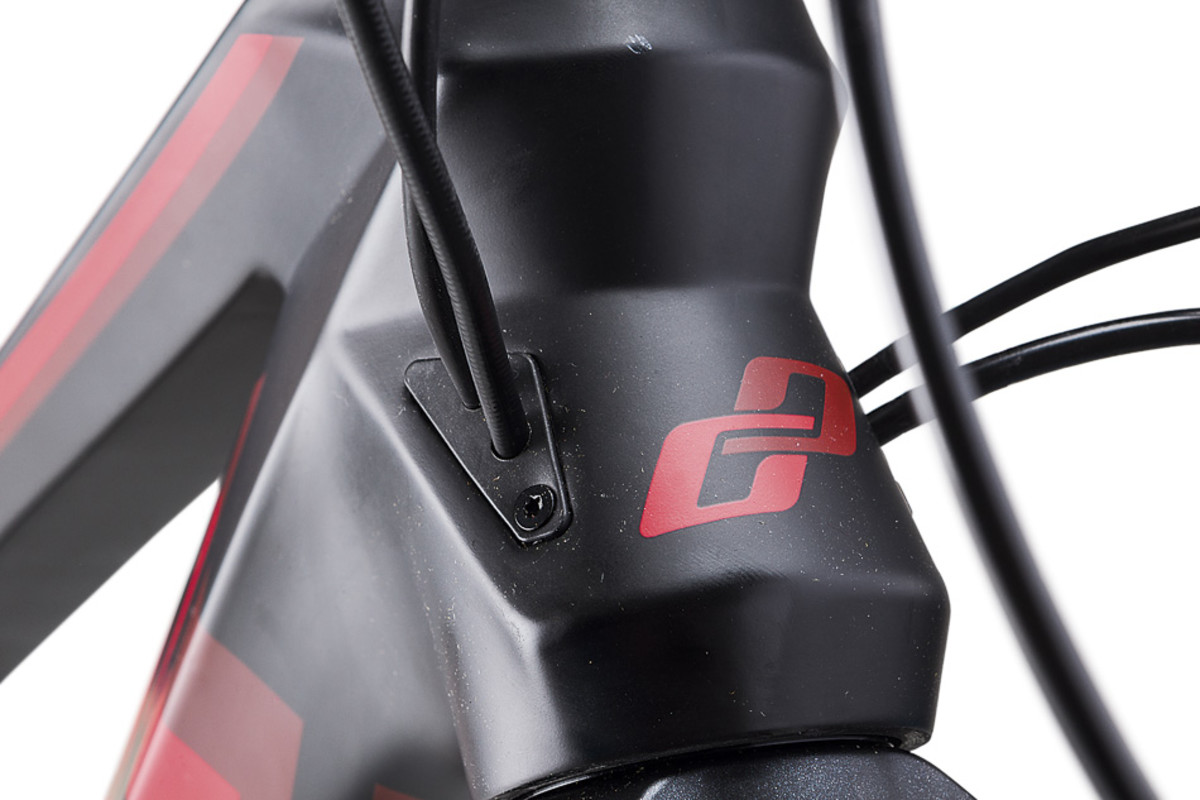 The mean-looking, full-carbon, 130-millimeter Riot didn't descend like the tattooed thug I expected, especially given its unruly name. The 68-degree headtube angle, 32-millimeter Fox Float fork, and the frame's overall light build made it spry and responsive but it wasn't particularly bloodthirsty. The Riot had ample appetite for pedaling, though. The Horst-style rear end and long cockpit felt efficient and comfortable on the climbs. It might have been easy to lump this bike together with any other endurance-oriented trail bike, but the frame's titular Riot Link turned it into something more. Early in the stroke, it's subtly more small-bump sensitive and gets drastically more progressive just before bottom-out. Granted, there are highly tunable shocks already on the market that allow anyone who can read a manual to dial in these same dynamics. But the Riot offers a more elegant solution. When the linkage does the work on its own, the setup is much simpler and the effects are more dramatic and predictable.
The steep ramp-up at the very end of the travel provides more than just bottom-out resistance. I found myself relying on the firm platform at critical moments, like pumping through a turn or preloading for a jump. And thanks to that little extra early-stroke small-bump compliance, there was never a need to take the rear shock out of Trail mode. The small, but stout, links that achieve this are perched low and in front of the bottom bracket, leaving decent tire clearance between its barely 17-inch chainstays.
So this thing is light, it's nimble, and will still be your best friend after hours in the saddle. But so will any decent trail bike. The Riot Link offers high-tech refinement in a simple package even if you don't read the manual.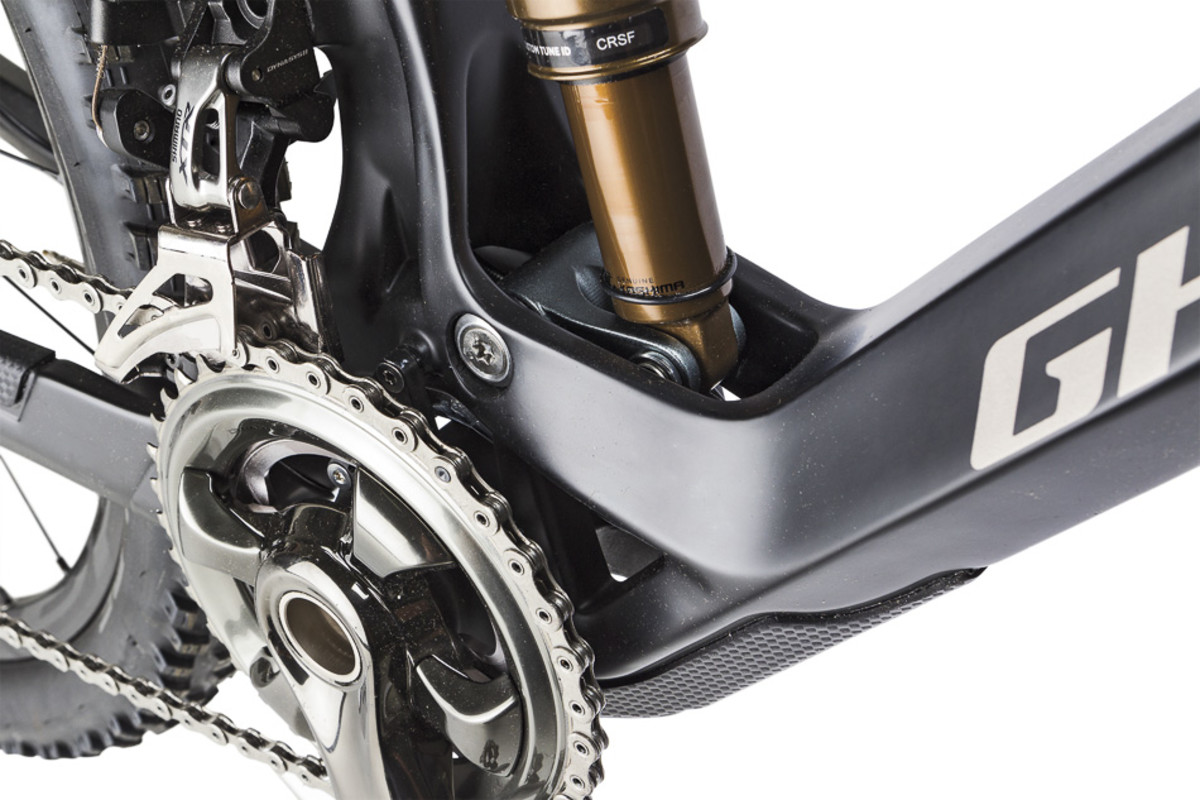 RYAN PALMER | TEST LOCATION: SOUTHERN CALIFORNIA

The Riot's clean, uncluttered look immediately drew me in while I was perusing the giant halls of the Eurobike tradeshow, held each August in Friedrichshafen, Germany. I knew of Ghost's svelte hardtails from its factory World Cup team, but since the bikes weren't available in the United States, Ghost remained mostly a mystery. This was my first glimpse at a Ghost I might actually want to ride. When I caught wind that the brand was hopping the pond, I jumped on the opportunity to test one.
The Riot's full-carbon frame looks minimalistic, but there's more to the Riot than meets the eye. A lower link, cleanly tucked in front of the bottom bracket enables the bike to provide phenomenal bump sensitivity for most of the stroke, but with a significant ramp-up near the end of the travel to resist bottoming. But, I found that the window of sag to get the bike to behave how I wanted was quite narrow.
At 27-percent sag, the bike wallowed in its travel and had lousy pedaling support. Overcompensating, I tried 20 percent, resulting in great pedaling but bad bump control. The sweet spot was right at 25 percent, balancing pedaling performance and bump sensitivity perfectly. Just a 2 percent change from my starting point transformed the bike from simply okay to an absolute, well, riot.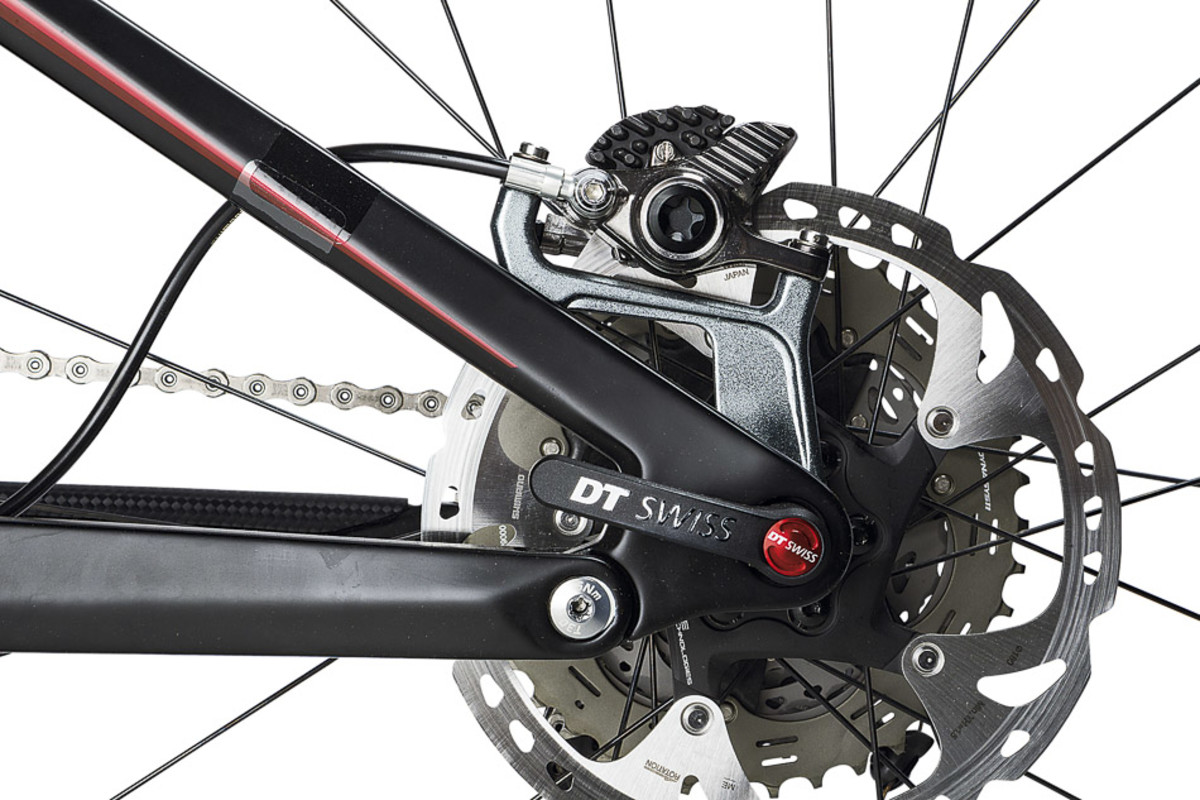 It's fast, in almost an XC way, but with much more capability than a pure race rig. A fitting description is 'long-travel cross country.' The 130-millimeter Fox Float 32 fork matches the rear-wheel travel and helps create a very balanced bike. Handling is quick and nimble, and acceleration is hard to beat. The Riot doesn't really favor uphill or downhill, instead it's more of a jack-of-all-trades. The 68-degree headtube angle gives the Riot a good stance for attacking climbs and managing tight terrain, and the 17-inch chainstays tuck the wheel in close enough to charge corners with reckless abandon. Once I found the shock's happy place, the rear wheel gave me gobs of traction, sticking to each contour and tracking smoothly through stutter-laden corners. One can't argue much with the full Shimano XTR spec and Easton Haven wheels. I did opt to swap the Ritchey bar in favor of a bit more width, but for a bike spec'd more on the lightweight end of the spectrum the 710-millimeter-wide carbon bar is perfectly fitting.
Though the Float 32 is a good fork, bigger or more aggressive riders will easily overcome its spindly stanchions. For this group, Ghost offers the Riot LT, which sports a stouter 150-mil fork that slackens the headtube by 1 degree. Since I tend to prefer the gravity end of the ride, I decided to slap on a Fox 36 RC2 lowered to 140 millimeters, placing it between the stock Riot and Riot LT. This only added 158 grams to the bike and changed the headtube by a half-degree, but added worlds more confidence and control when things started pointing down. It kept its cross-country feeling, but damping control and tracking vastly improved. While it may seem unnecessary to put such a beefy fork on a bike designed to be more all-rounder than all-mountain, I'd argue that it makes perfect sense. The 36 RC2 is the same weight as the Fox Float 34, but offers infinitely better damping.
Overall, I was impressed with the Riot. The quality German engineering and autobahn speed kept me smiling the whole time aboard this carbon beauty.
GHOST'S TWO CENTS | For the Riot, we calculated and verified the optimal sag position at 30 percent in order to achieve maximum traction. This amount of negative travel provides more confidence while pumping through corners and preloading for jumps, and then returns the bike to a stable position as fast as possible. The unique high-end progression of the Riot Link enables this greater sag. We of course listen carefully to our test riders and customers and value their input. The most common feedback we've received since introducing the Riot is that the fork is unable to keep up with the highly capable rear suspension. In response, we will look at spec'ing a more robust fork with thicker stanchions in the future, along with improved settings on the rear suspension and addressing details like wider bars. We are always happy to engage our audience in the constant pursuit of perfection. Riot started out small but is growing unstoppable.
– Volker Ackermann, Ghost, Head of R&D