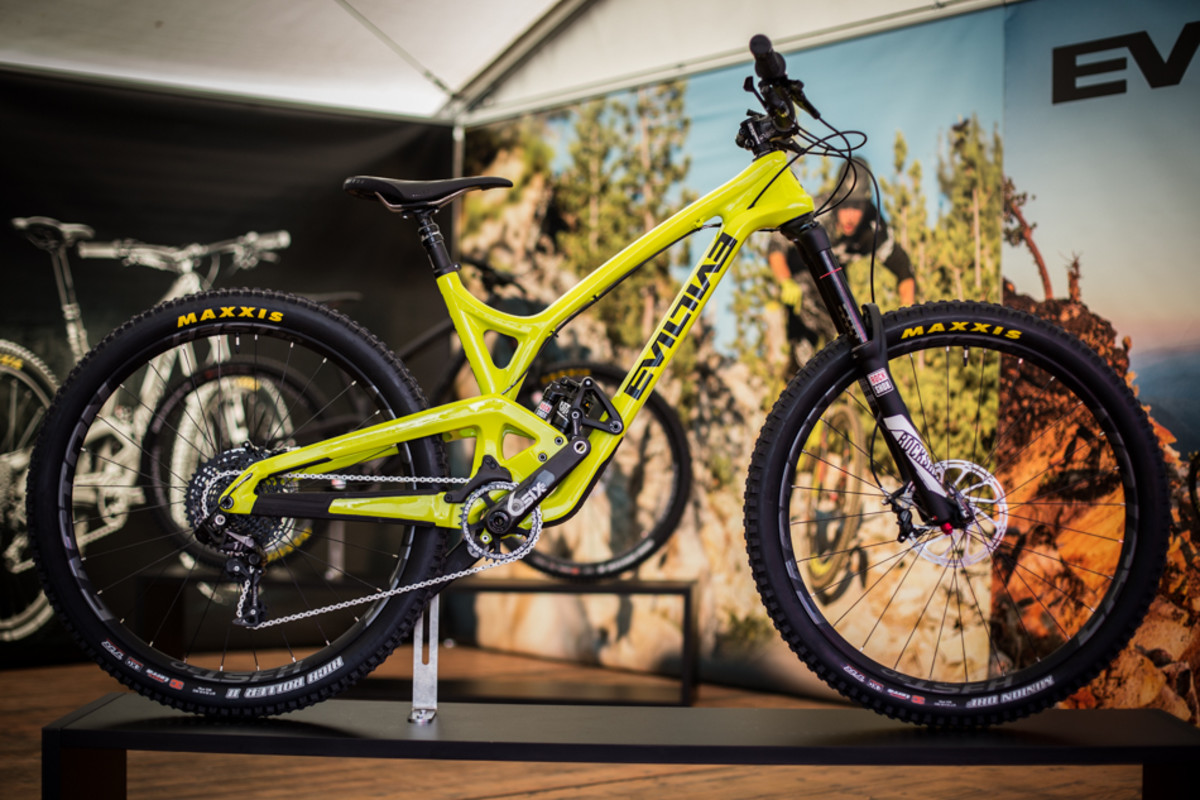 The Evil Uprising was one of the most impressive bikes we tested in Sedona during our 2014 Bible of Bike Tests, even with its "antiquated" 26-inch wheel size. It remains on the top-5 list of best bikes we've ever ridden, but since the bike industry decided that 26-inch wheels no longer work, Evil was forced to update the Uprising with vastly different and far-superior 27.5-inch hoops. Rather than just slapping Goldilocks-sized wheels on the existing bike, the Evil Insurgent charges onto the 650b battle ground with a completely redesigned 150-mil-travel frame.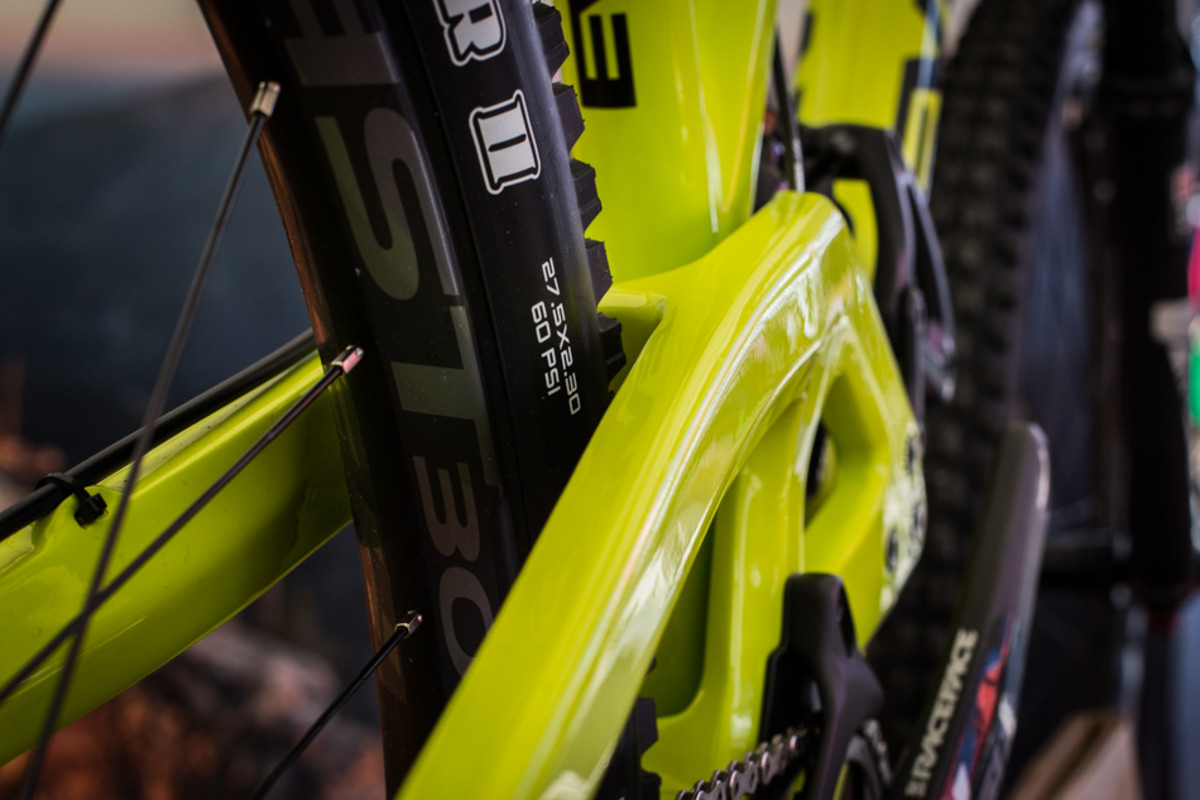 So, what took so long? Well, Evil had a little side project called 'The Following'–a 120-mil 29er that made quite the splash this year, despite its very limited availability. Haven't heard of it? Check it out here, and here.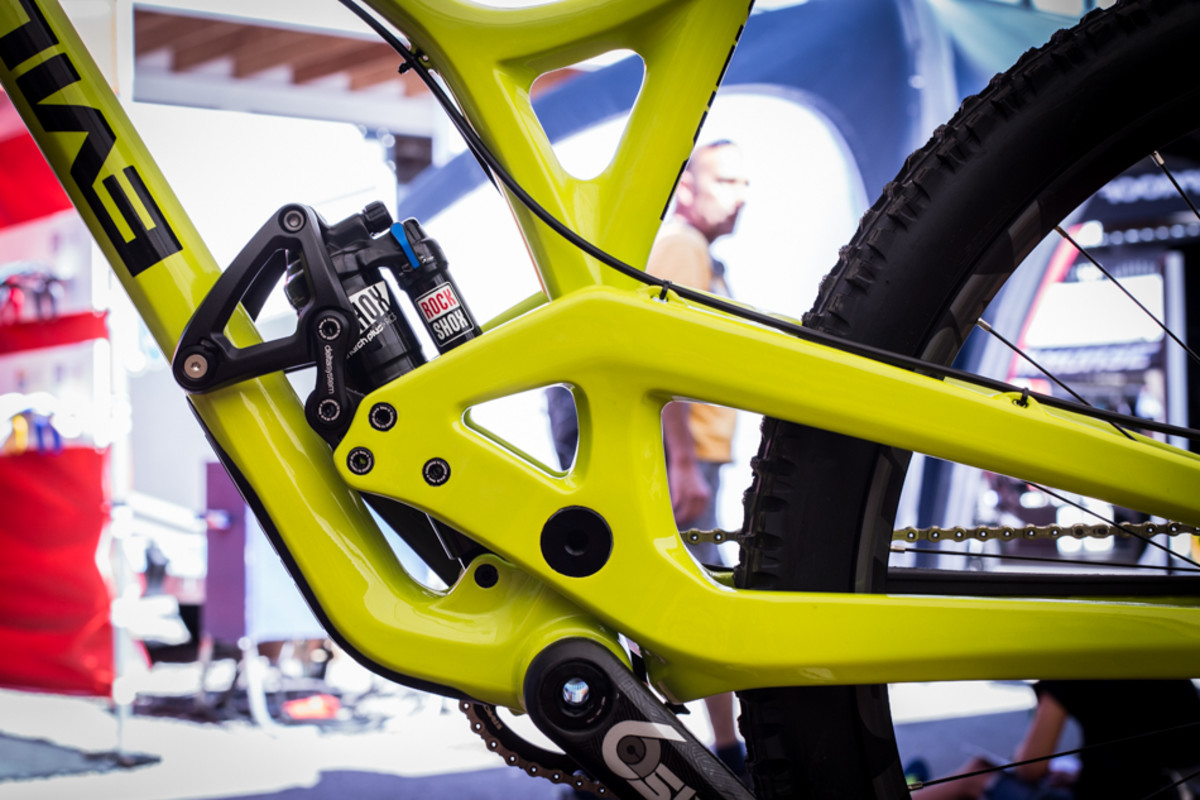 Taking cues from The Following, the Insurgent's new frame moves the shock forward in order to get rid of the interrupted seat tube, allowing for a more design-friendly, lighter, and higher-quality monocoque front triangle. The new design also allows better access to the shock, in addition to providing more room for large shocks with piggyback reservoirs.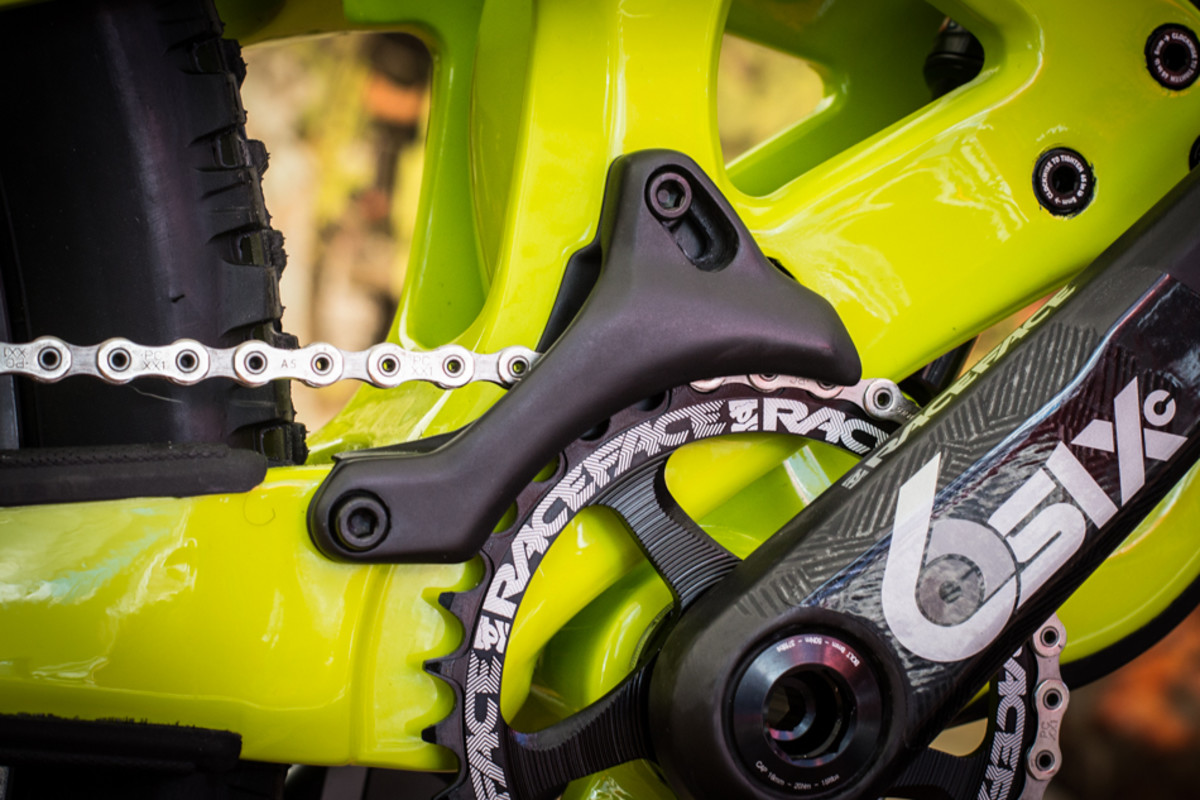 The Insurgent loses the front derailleur mount for this awesome looking integrated carbon top guide. Most riders don't have problems with dropped chains on proper retention rings these days, but if this bike is anything like the Uprising, advanced riders will be able to get rowdy enough with it to appreciate the guide.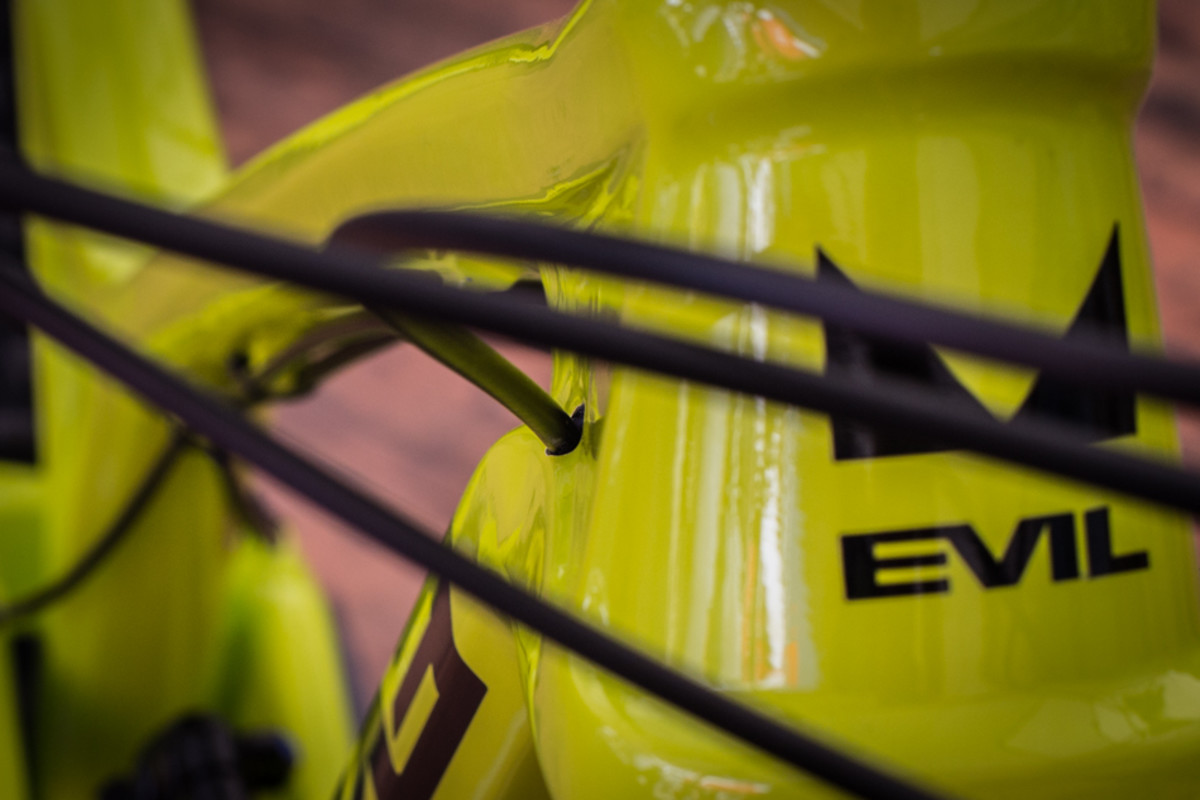 The dropper post is routed internally, while the brake and derailleur housing runs externally on the bottom side of the top tube. The derailleur housing then runs internally through the seatstay, popping out near the rear axle.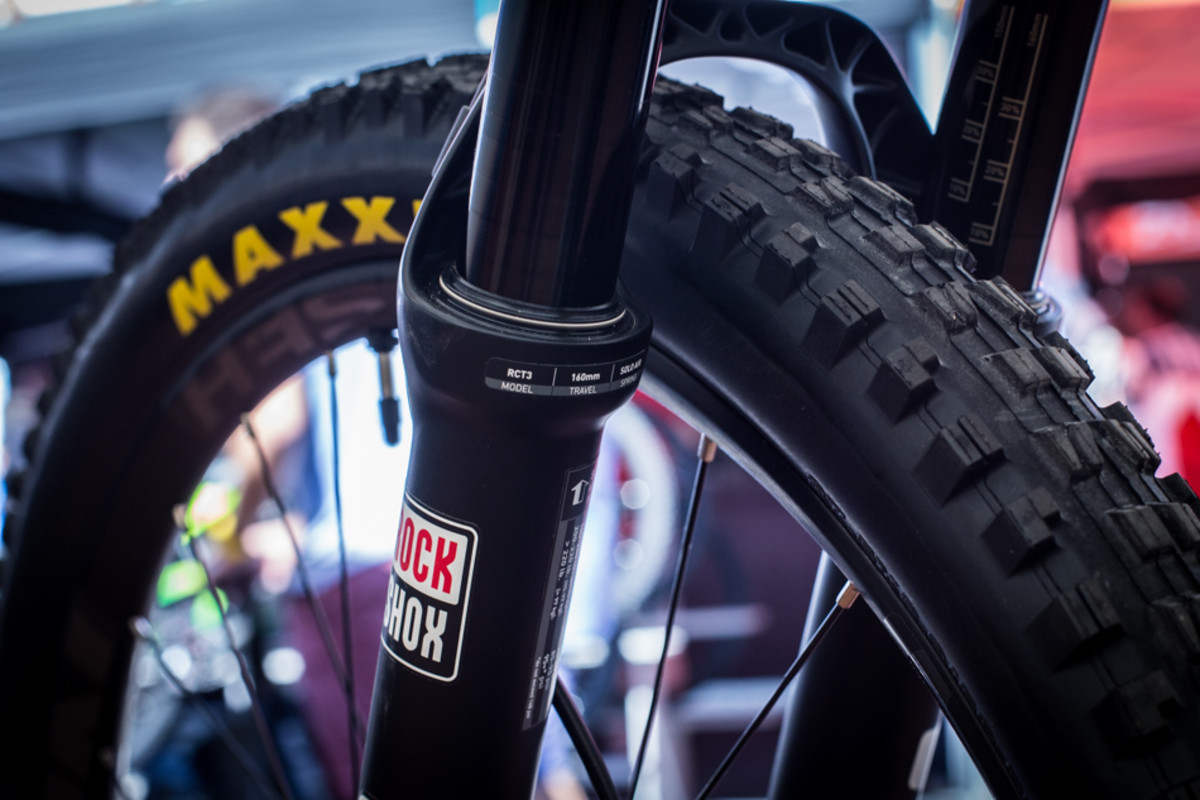 Evil posts geometry charts for 150- and 160-mil forks, even though both build options are spec'd with the longer option. Riders seeking slightly less sick-gnarly-enduro-dirt-roosting action might choose a custom build with a 150-mil fork. Evil's bikes may look burly, but they're usually lightweight and pedal incredibly efficiently, making them more versatile than they look.
And of course, it's available in "Murder Black" if you're not into the highlighter-yellow "Slimeball" option.
Evil Insurgent Geometry Charts and Build Specs:
Related:
Intense Announces M16 Carbon Downhill Bike – Eurobike 2015
First Look: WTB's Novel PadLoc System – Eurobike 2015